A SHORT HISTORY OF MALE SPANKING VIDEOS
PRINTED PERIODICALS – PART TWO

Following in the footsteps of the Woodshed, Hot Bottoms and Red Tails, other enterprises decided to try their hand at publishing male-spanking magazines. Here are a few of the most notable: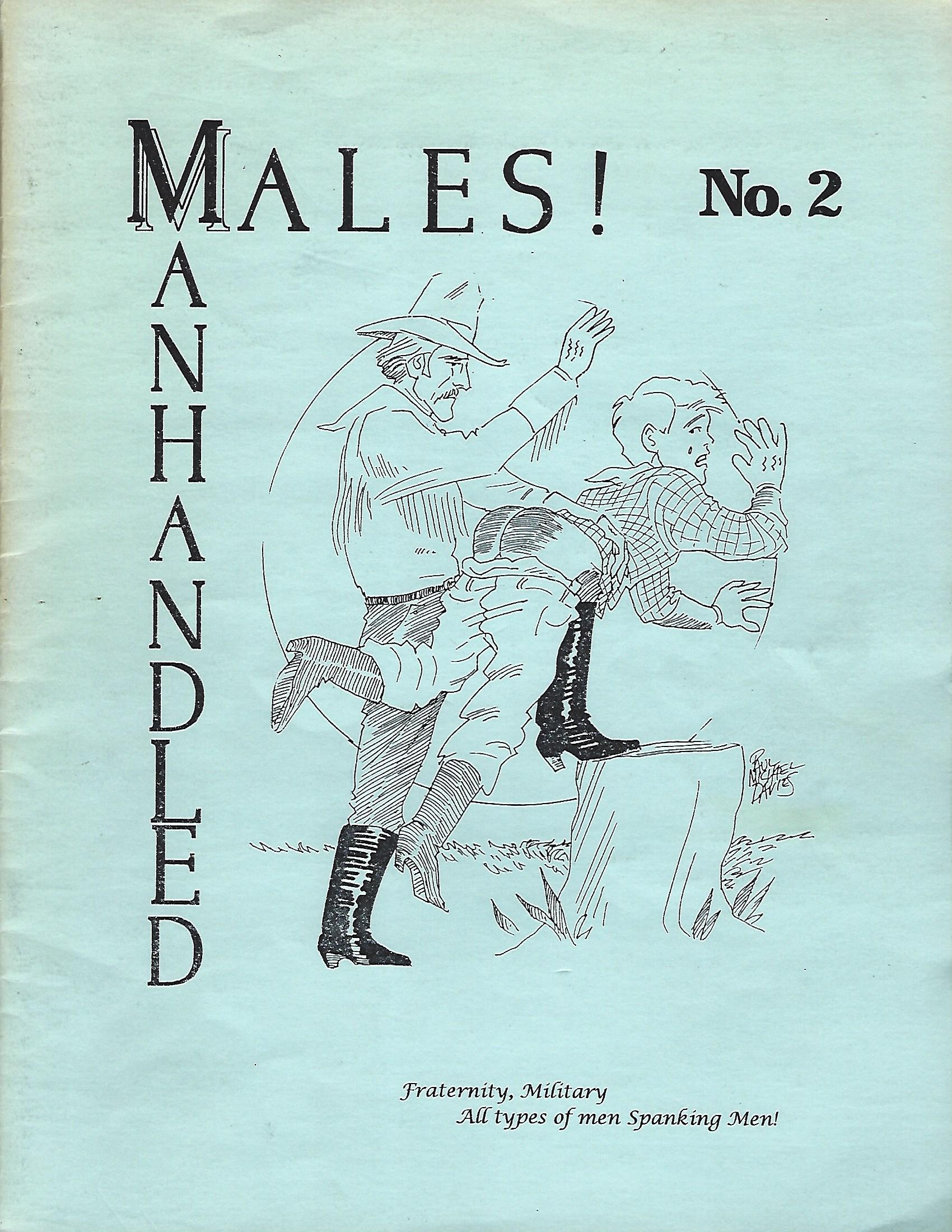 MANHANDLED MALES

I have very limited knowledge of this publication, but know that it was compiled by "Victor L." of Antioch, Tennessee, and published by C.F. Publications in East Setauket, New York. Compared to the competing magazines, this one lacked creativity. There were only a handful of spanking stories that were lightly illustrated (normally by Paul Michael Davies). There was one-page of "Spanking Producers" that only listed eight resources – including one video producer and one spanking supply company. All of the resources listed in this publication were male/female and they are all listed by their street addresses (no emails). Manhandled Males was published in the mid-90's, and the few copies I have are 40 pages long with a colored card-stock cover and center-stapled. The samples I am attaching are from 1996.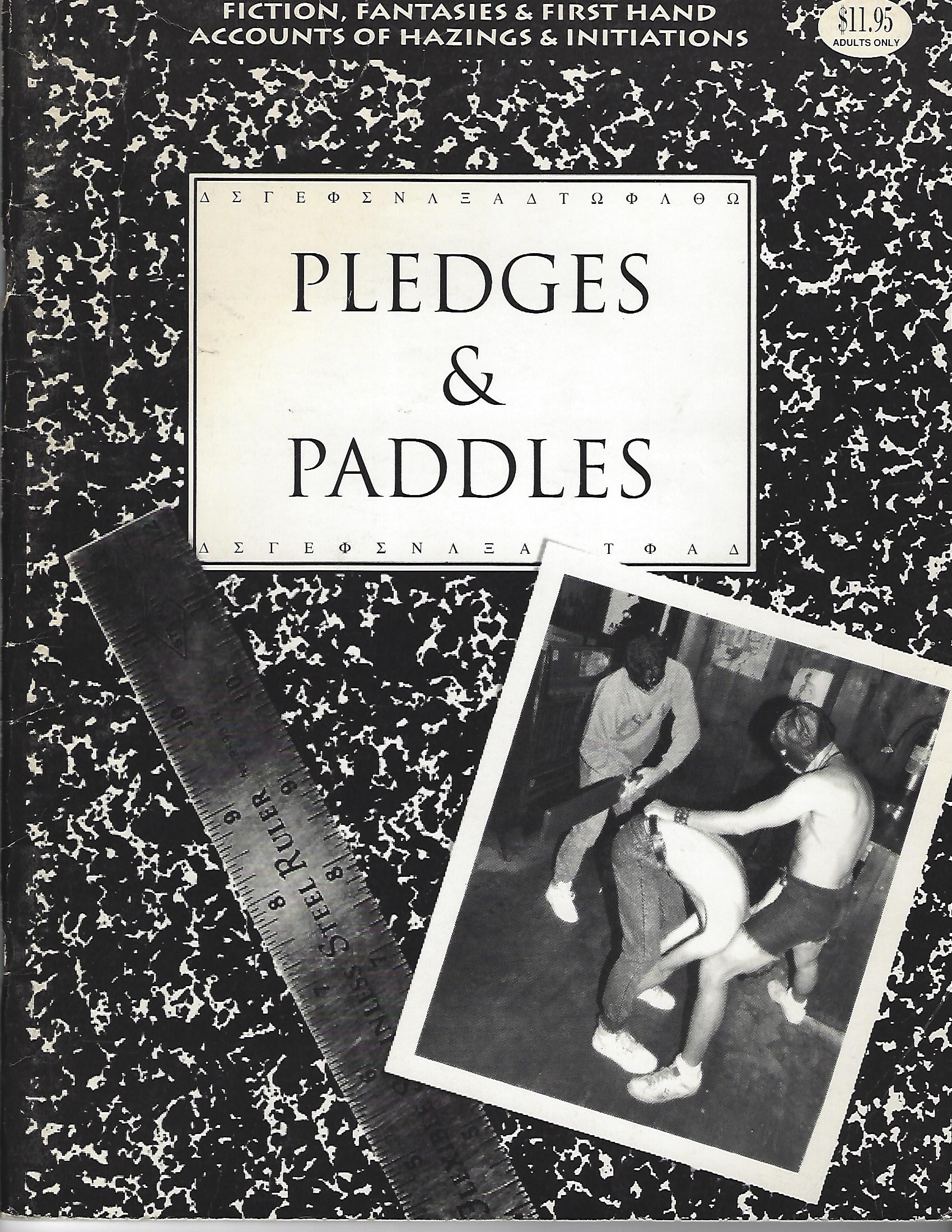 PLEDGES AND PADDLES

"BOUND AND GAGGED" was a very popular bi-monthly magazine that specialized in bondage scenarios. The summer edition in 1990 featured a 40-page "Special Fraternity Issue" with lots of paddling stories and art. It must have been a hit, because the following year the editor, Bob Wingate, published a magazine-size 68-page black-and-white anthology called "PLEDGES & PADDLES." I was illustrated with photos from some of their films as well as drawings by the Hun, Malex and R.A. Schultz. While regular issues of Bound & Gagged sold for $5 per issue, Paddles & Pledges was priced at $11.95. It too must have proven profitable, as Paddles & Pledges 2 was published in 1993, followed by Volume 3 in 1996. Starting with the second issue, talented artists like Cavelo, Ira Smith and Sean were commissioned to add their expert touches to the stories. Out of print for nearly a quarter century, copies of Pledges and Paddles can still be found in shops that carry vintage porn.

*
Click Here or on the Continue Reading tab below to see more.
*
______________________
Continue reading → Post ID 25501