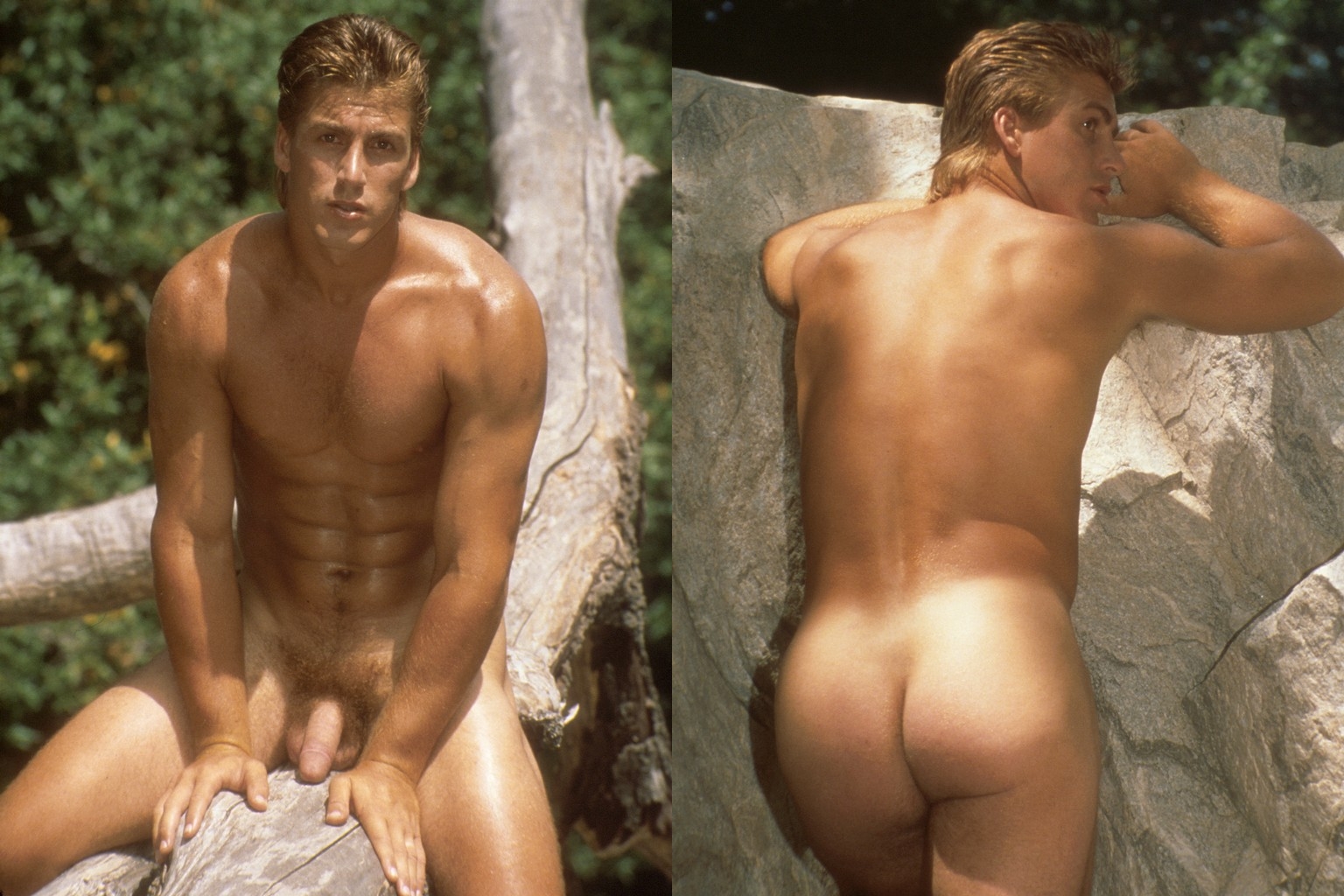 Scott Peterson (The hunky blond in the picture above, not the guy currently awaiting the result of his appeal in San Quentin) was a popular male model and porn star in the late 1980's, after having been the centerfold pin up in the May 1986 edition of Playgirl. In fact he is still popular enough, 23 years later, to have a Yahoo Group dedicated to him called Scott Peterson fans.
A selection of pictures of the somewhat buff Scott, in the buff, can be viewed by Clicking here
Scott also appeared in a number of scenes from the Filmco Spanking Master series, initially receiving a few spankings himself, first from his own probation officer, and later from the fortunate Mr Brooks, the head probation officer, (who gets to tan a lot of tempting tails – the lucky man).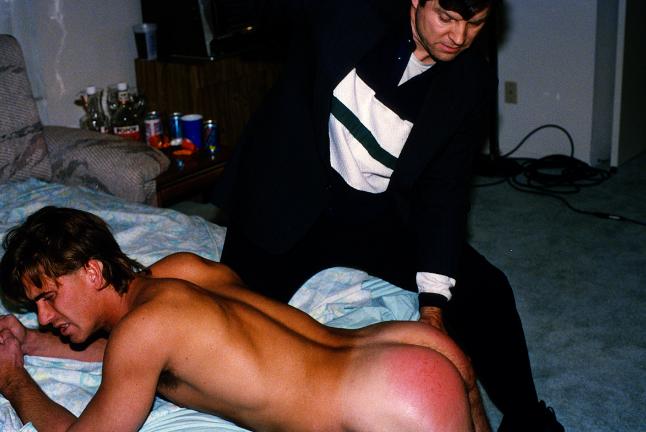 Scott gets spanked by the head probation officer Mr Brooks
Later he graduated to doling out some spankings himself, as in the set
posted here
some months ago, where he spanks Eddie Perez in the shower and then taking on two bad boys at the same time in "Spanking Master Part 3".
Scott spanks two sets of bad boy butts
This scene can be downloaded from various internet sites,
such as this one
, however, I can not confirm what the quality is like. The whole spanking master set can be purchased from TLA video
by clicking here
.
A link to the Filmco US 18.2257 proof of age declaration can be found in the right hand column of this blog