IN MEMORY OF GIL CONNELLY
1944 – 2023
The Male-Spanking Community has lost yet another pioneer with the passing of Gil Connelly. For over 30-years Mr. Connelly was the owner of Man's Hand Films, producing, directing, publishing and innovating in the world of male corporal punishment.
Gil Connelly was born on September 23, 1944 in rural Pennsylvania. He graduated from Penn State, before accepting an ROTC Appointment in the U.S. Army, where he rose to the rank of Major. Over his career, he was based in Korea, Germany and finally in San Francsisco, where he opted to stay upon his discharge. While attending a meeting of the 15 Association, he met St. John Leslie-Stuart (aka: David Stuart) who had filmed a number of spanking videos with Bob Mizer, the founder of the Athletic Model Guild. Stuart invited Gil to assist him shooting new videos for his company, Man's Hand Films. Teaching him the tricks of the trade, in 1991, Gil directed his first video ("The Nephew") just months before Stuart died of emphysema, leaving the company to Connelly.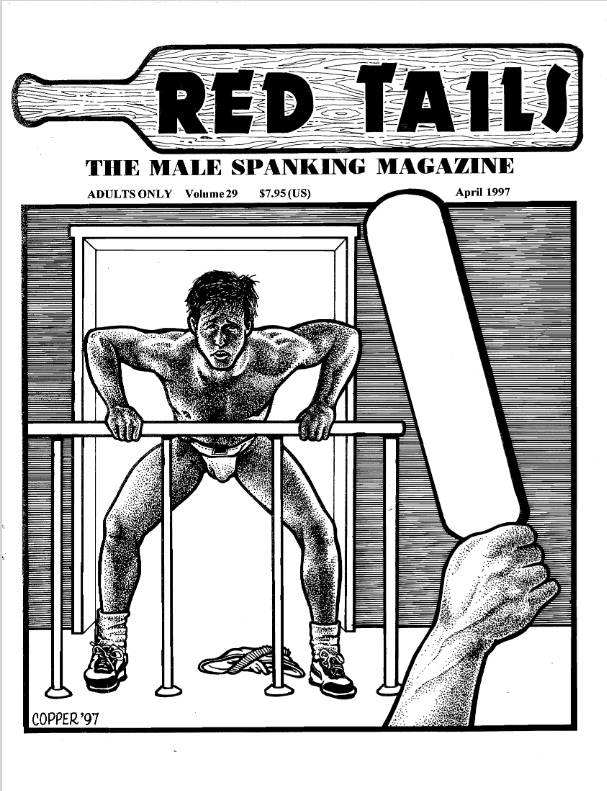 Over the next 30-years, Gil produced more than 125 spanking videos, in addition to publishing Red Tails Magazine. Starting in June of 1992 as "A Spanking and Corporal Punishment Newsletter," Red Tails would become the longest-running male-spanking magazine, with over 110 issues that featured stories, advice columns, classified ads and original art by many of the most popular spanking artists. In addition to the quarterly magazine, Gil also published a series of Spanking Anthologies, a calendar, several books and t-shirts, all celebrating male CP.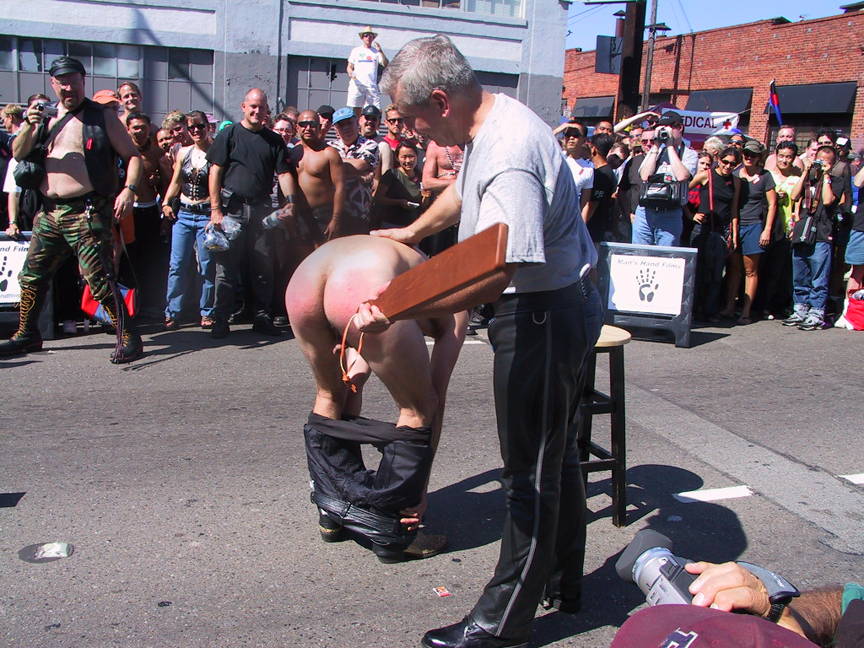 In reaction to the AIDS crisis, in 1993, the staff of Man's Hand Films staged a "spanking booth" at the Folsom Street Fair in San Francisco. Modeled after the traditional "kissing booth" at county fairs, at this unique venue fair-goers could give or get a swat with a paddle for one-dollar. All of the money raised at the booth was donated to the AIDS Emergency Fund of San Francisco, and over the following 14-years, more than $66,000 was raised for the charity.
In 1995, Gil Connelly staged an experimental "spanking camp" known as Camp Red Tails in Northern California. The annual camp expanded from a 3-day weekend into a 6-day event that draws participants from around the world. In 2019, Camp Red Tails celebrated its 25th anniversary, and Gil announced that he would no longer be able to host the event. Three regular campers stepped up and agreed to take-over the operation, so Gil's vision of a Spanking Camp will continue to be held every July long into the future.
Having long-battled early stages of dementia, the following January, Gil announced that he was retiring and ending the Man's Hand Films run. In operation for 36-years, it was longest-lasting male-spanking video company in history. Gil's imagination and vision made unsurpassed contributions to our community that inspired other companies and will be enjoyed by our community for many years into the future.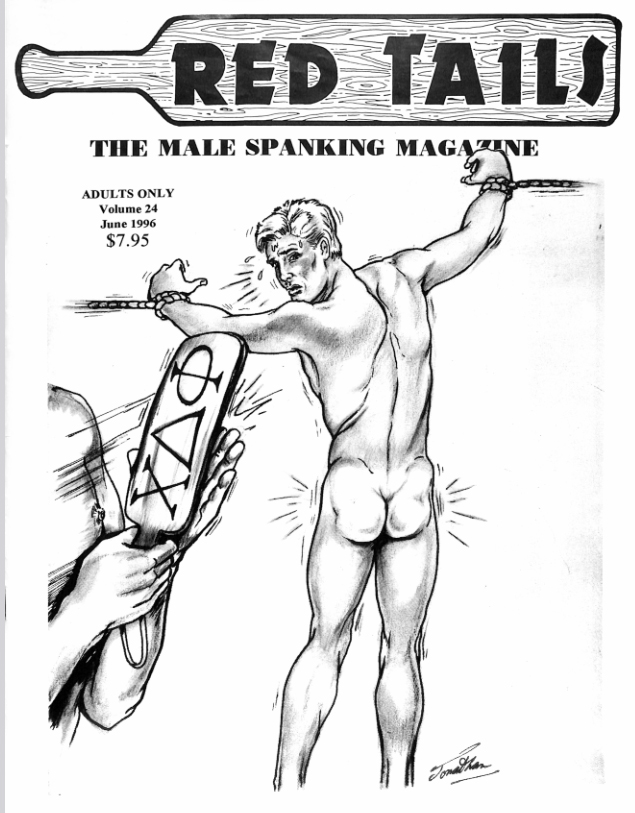 Luckily, upon hearing of Gil's retirement, one friend offered to purchased the publication rights to Red Tails Magazine. Scanning more than 5,500 pages, every issue of the magazine is now available for free at www.gayspankart.com. And while the videos are no longer being sold by the company, a selection of them are available on the SpankThis site, and the Man's Hand studio on Clips4Sale remains open for the time being.
Gil peacefully passed away in his sleep on August 7th, and while he was 78 years of age, his legacy will go on far longer.