Dan and Zack share a flat which Dan's dad pays for. He also provides foreign exchange student Zack with all he needs on condition that he helps Dan with his studies. However Dan's report card has just come to dad's attention and it reveals that the lads have been spending more time in the pub than they have been studying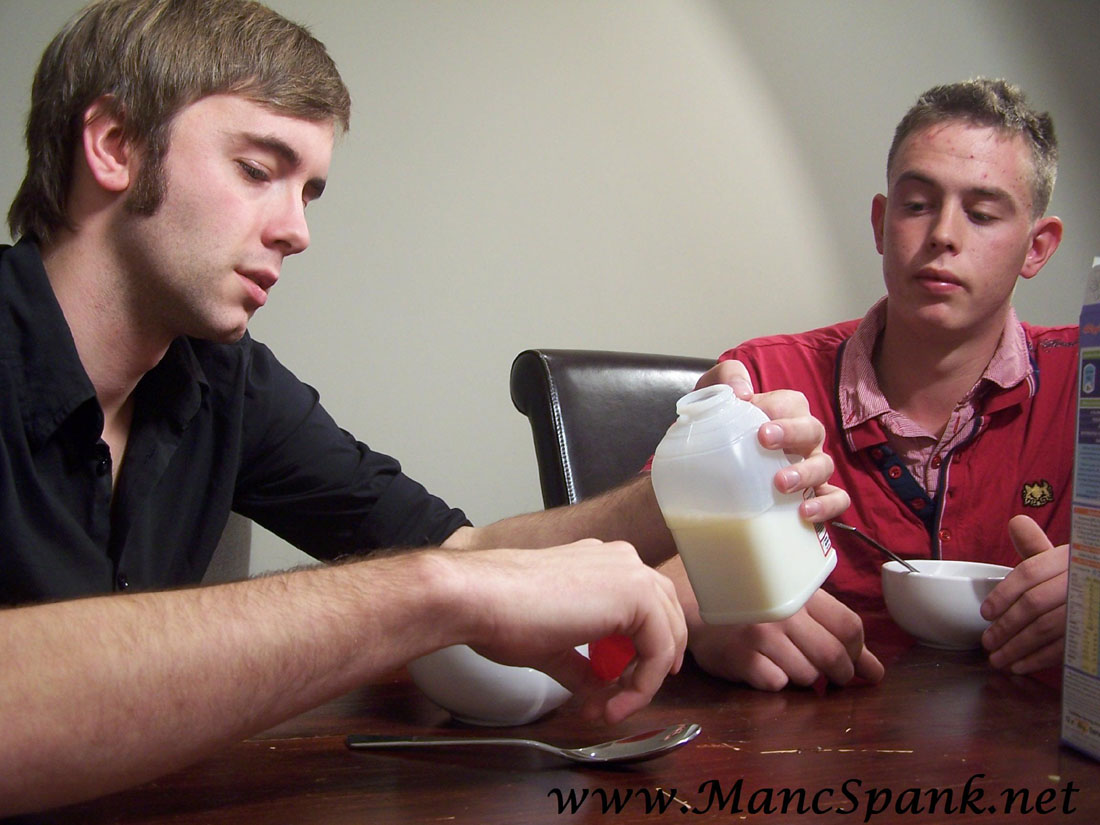 As the story opens we find Dan and Zack eating breakfast and Dan mentions he is expecting a visit from his Dad, who he describes as "Very old fashoned".  When Zack asks what he means Dan says he does not want to talk about it.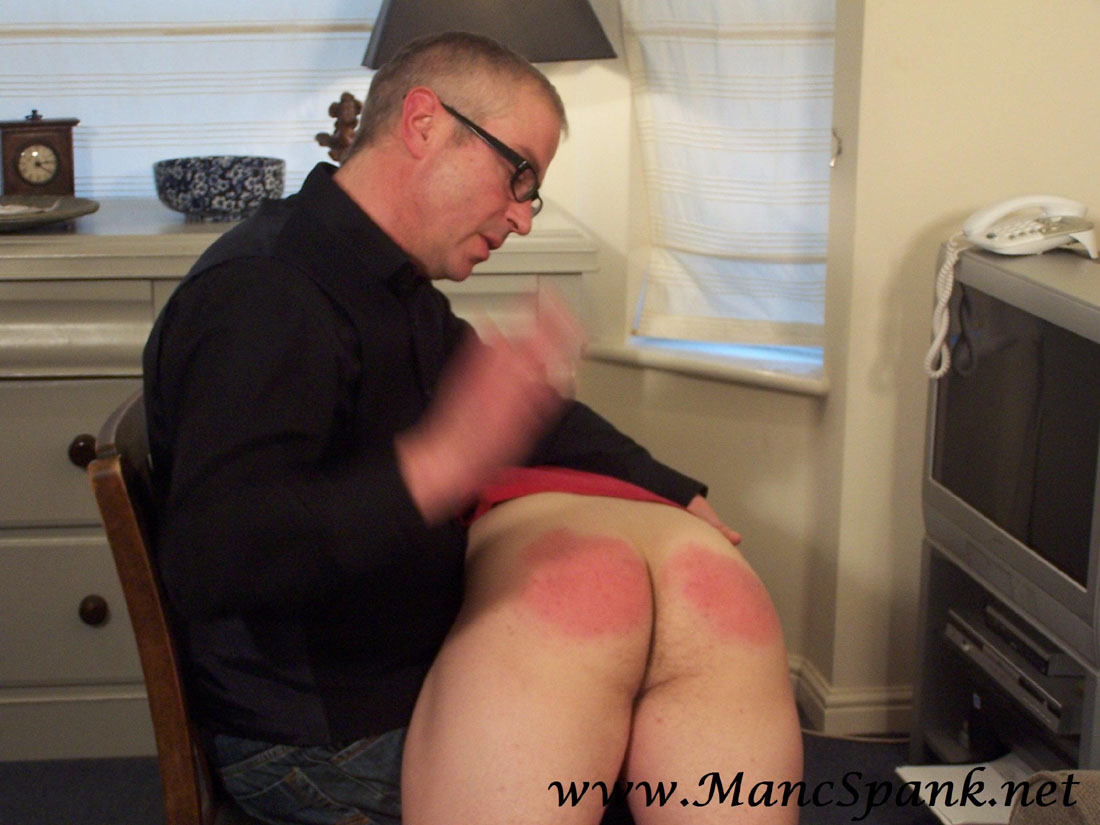 When Dad arrives it is soon clear why Dad is so reluctant to talk of his Dad's "old fashioned" ways, as these involve throwing the unfortunate lad over his knee for a long, firm, hand spanking. A rapid fire bare bottom blitzing has become Stuart's signature and as usual he leaves that signature emblazoned across poor Dan's bare behind. "You won't be sitting down on this, in the pub for a while" snarls Dad!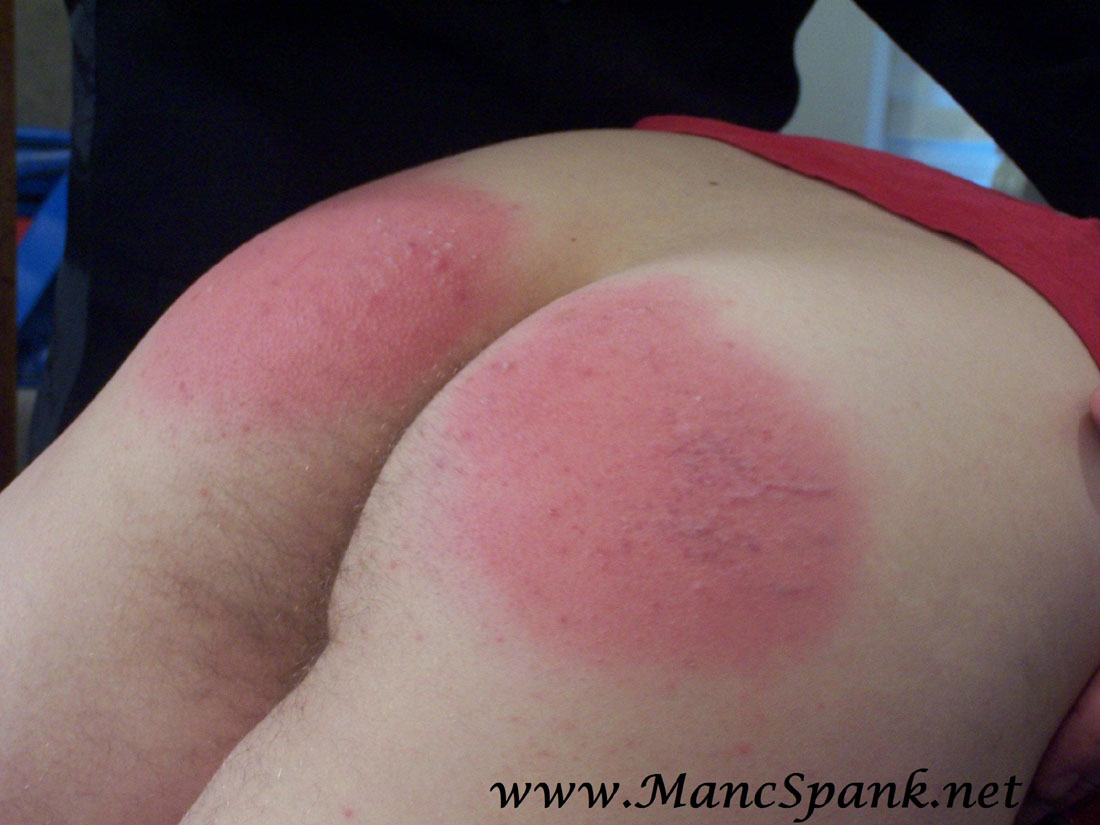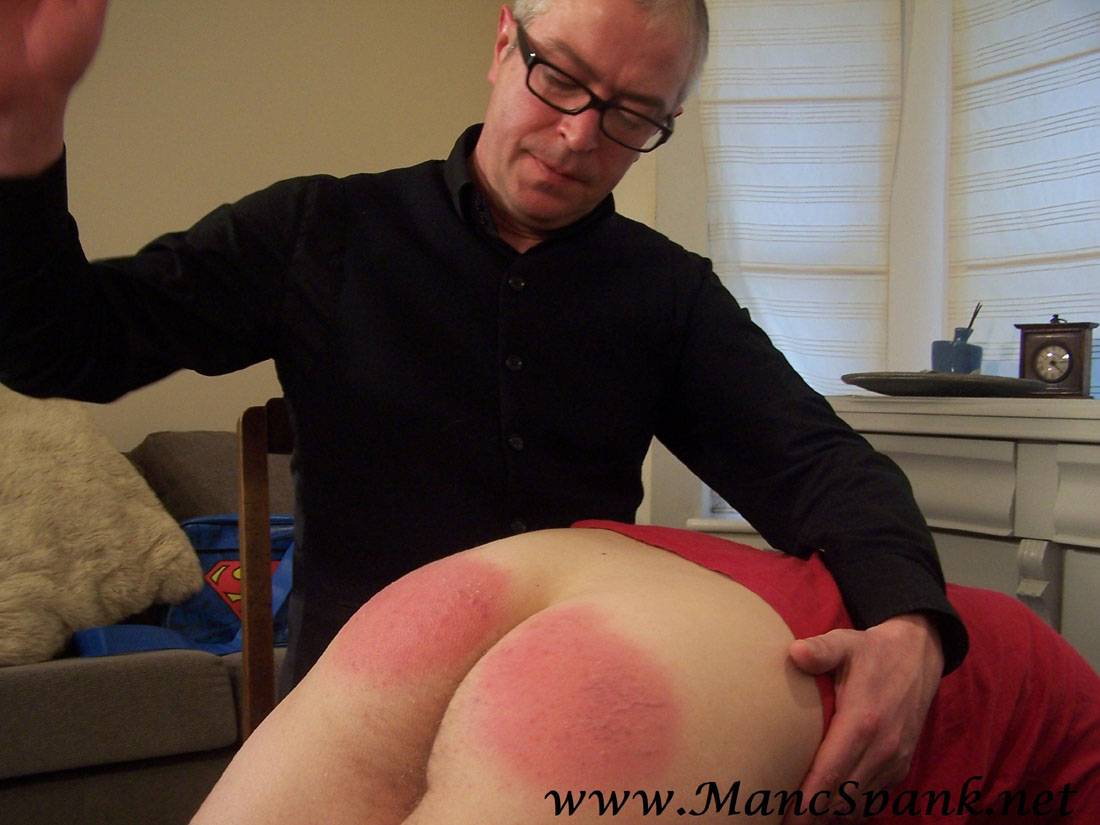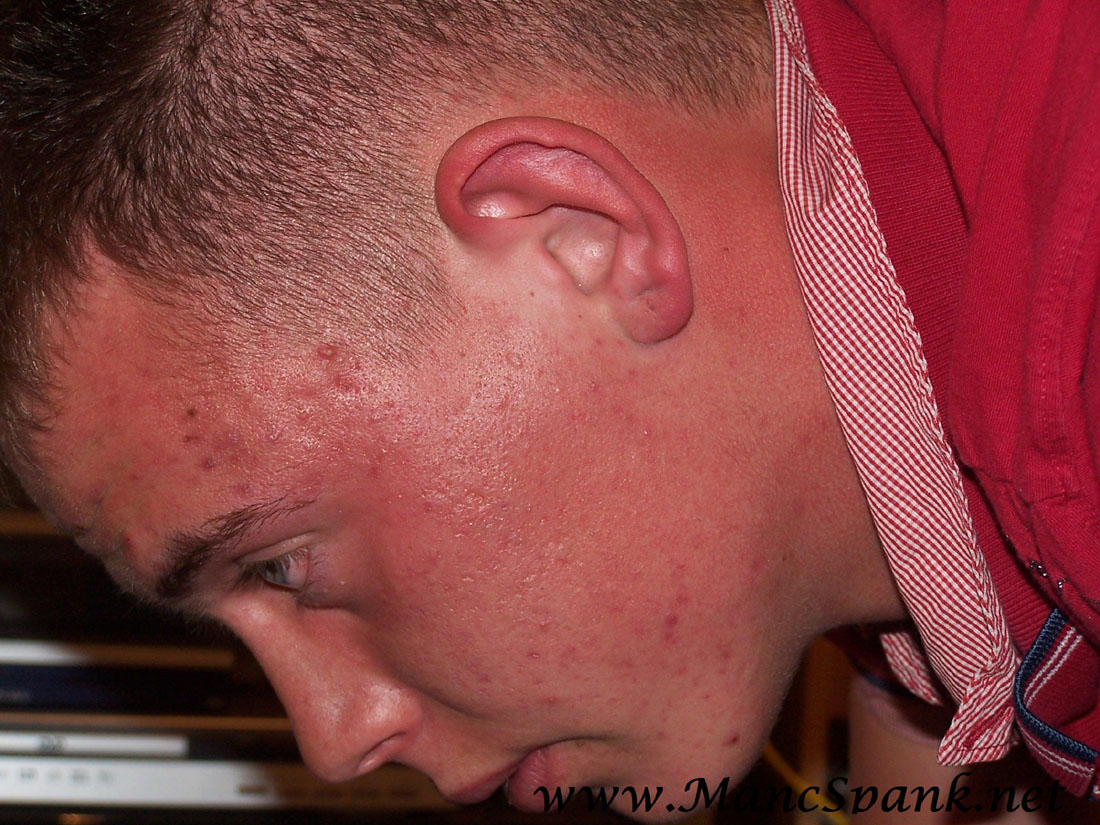 Another feature of MancSpank we have come to expect is the professional camera work and there is much of that to enjoy as the camera lovingly focuses on Dan from various angles, before resting on the bad lad's face, which soon turns as red as his bottom when Zack returns unexpectedly and becomes a witness to his over the knee humiliation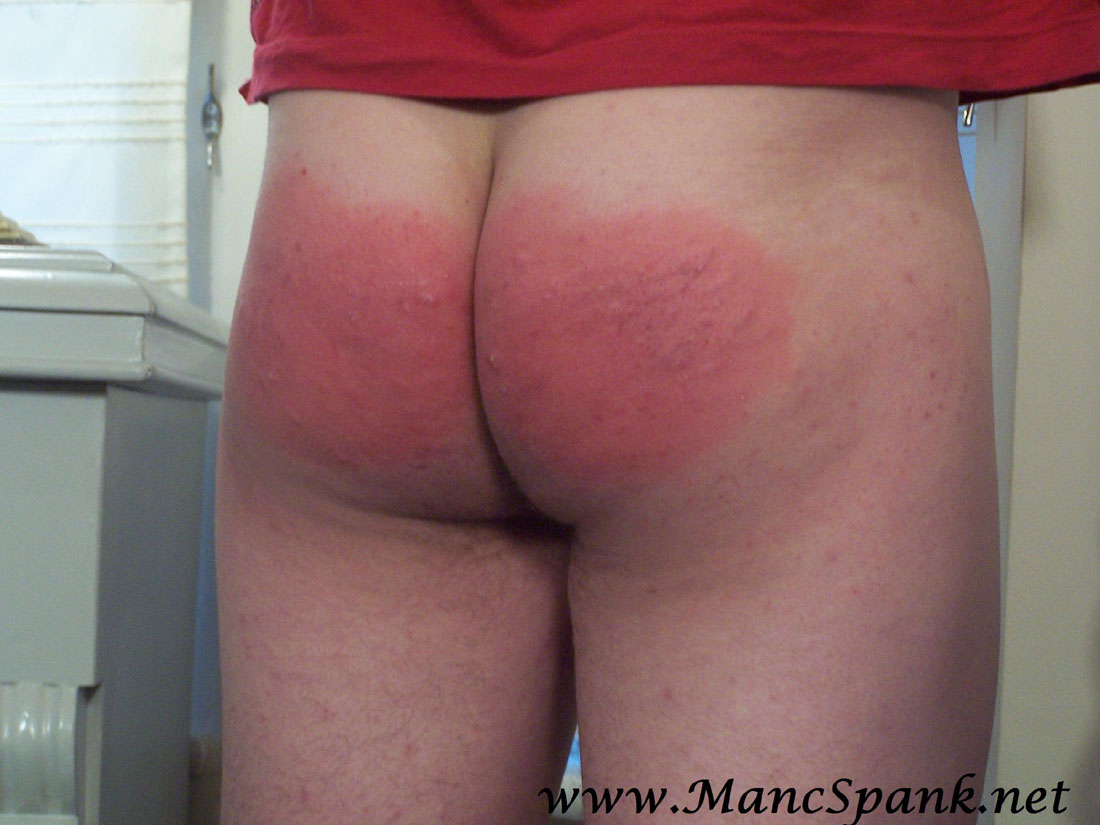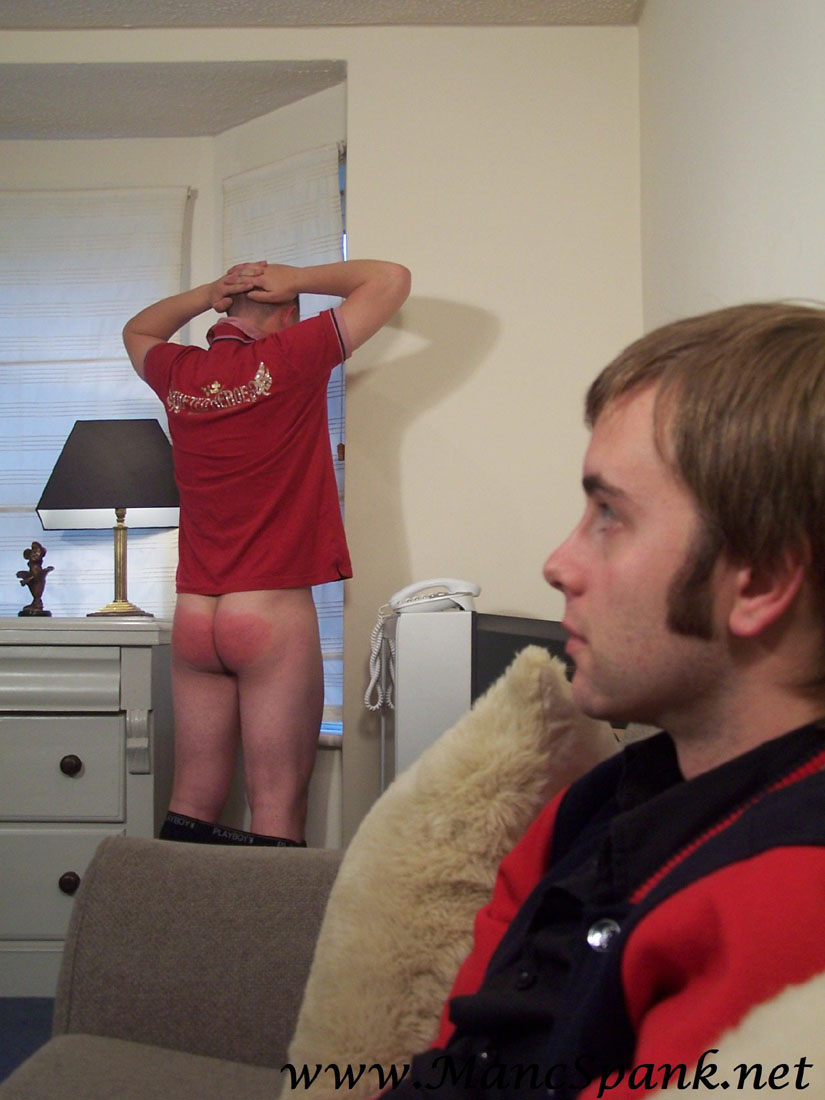 Even after Dad leaves, Dan remains obediently standing in the corner watched by an incredulous Zack.  "You know he's gone?" says Zack "But he might come back" whisper's Dan.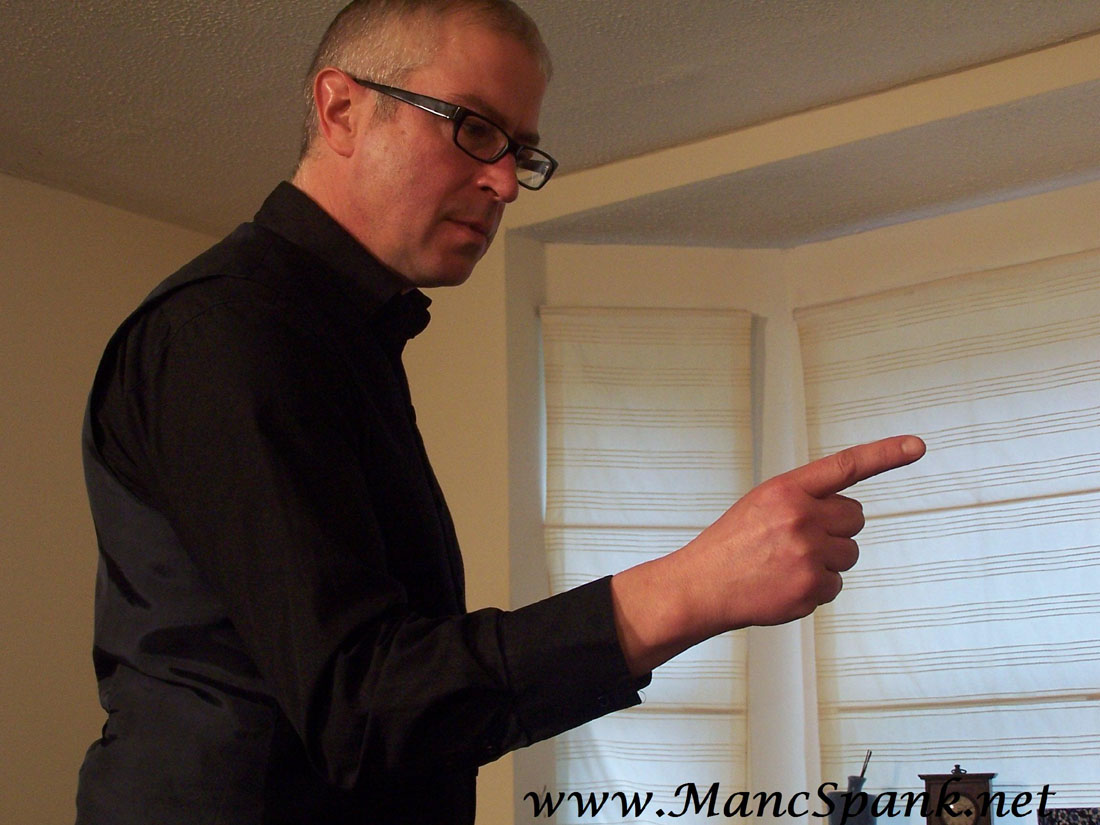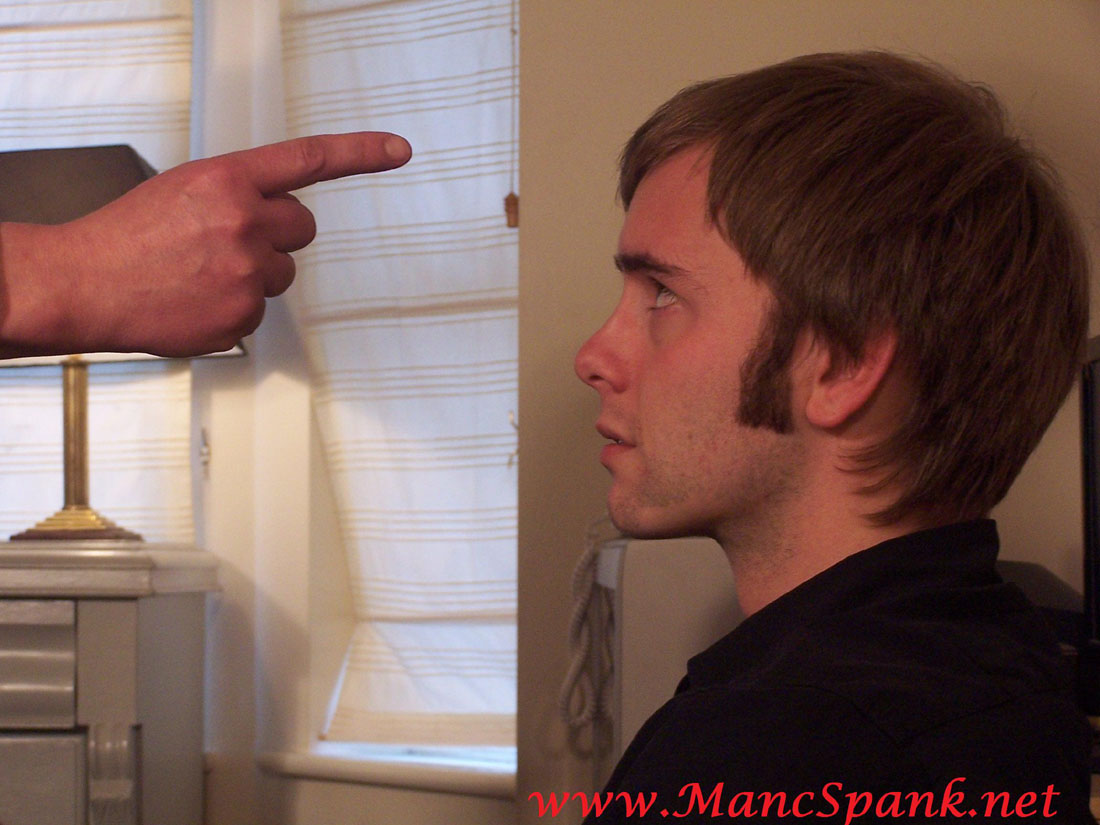 Now its Zack's turn to go over Stuart's knee for a mighty butt warming designed to motivate him to work harder in future, and help Dad do the same.  The punishment is accompanied by the threat that, if they don't work harder this may become a weekly event.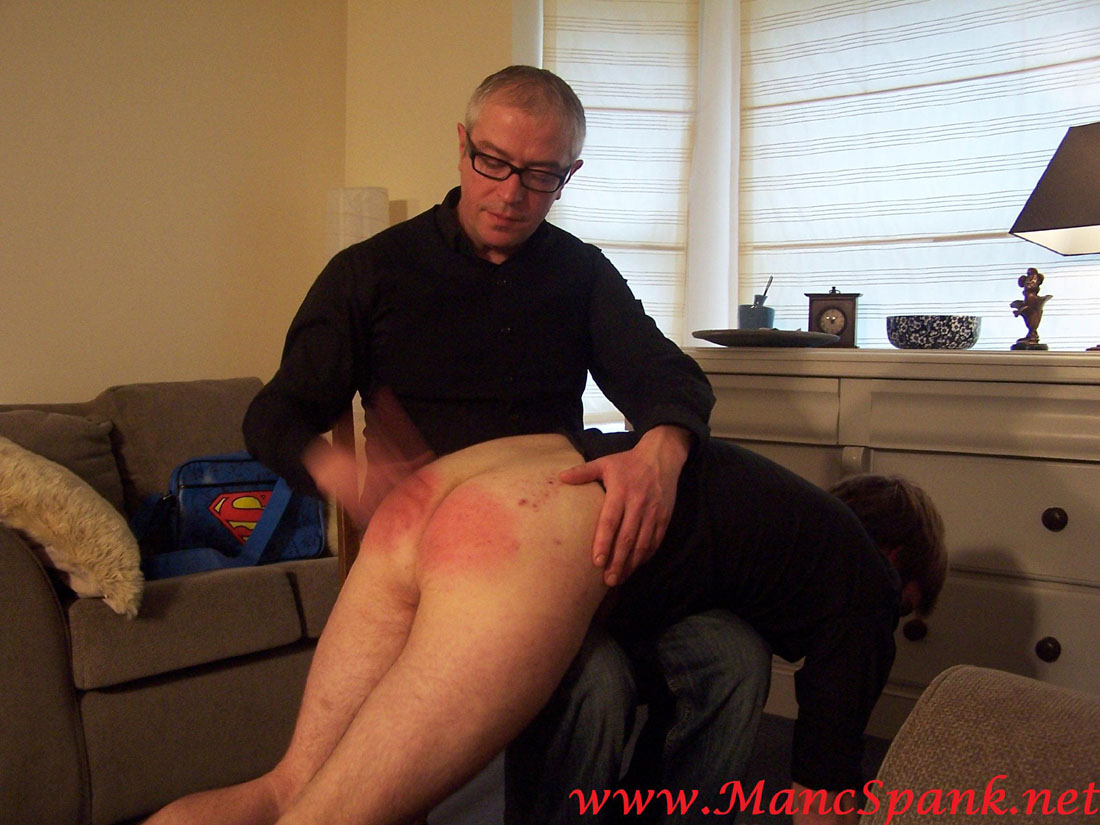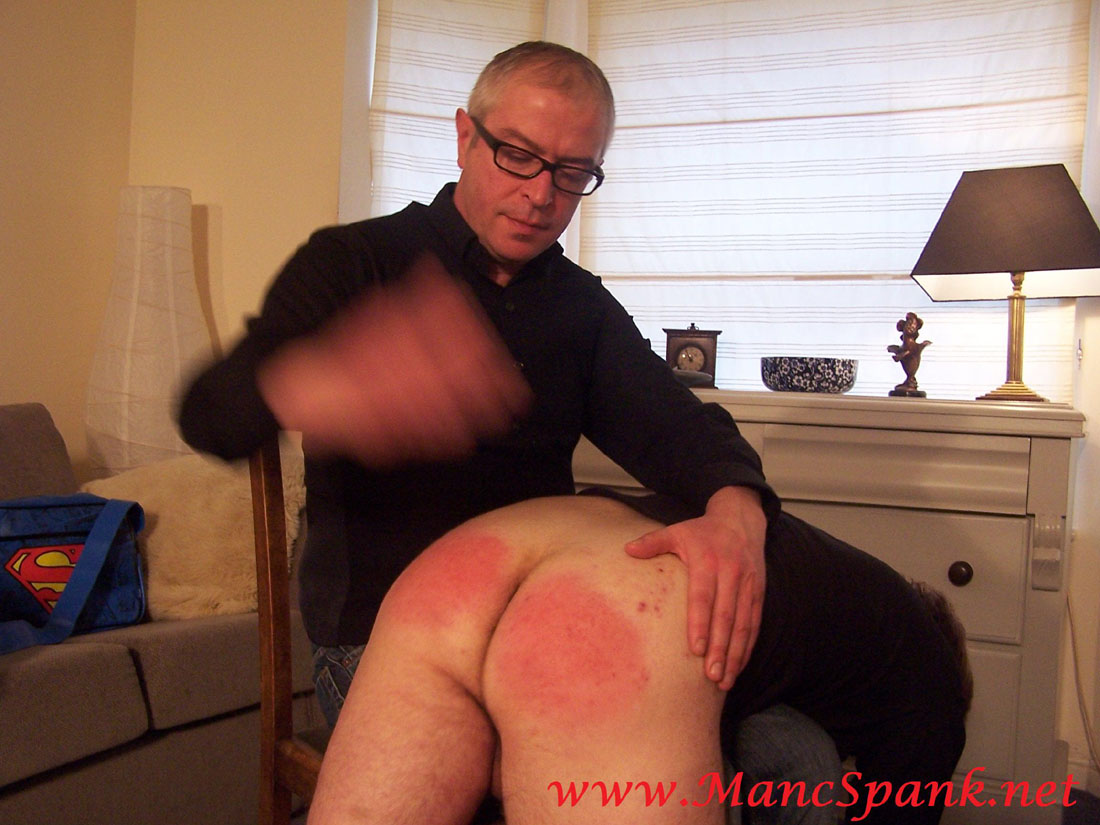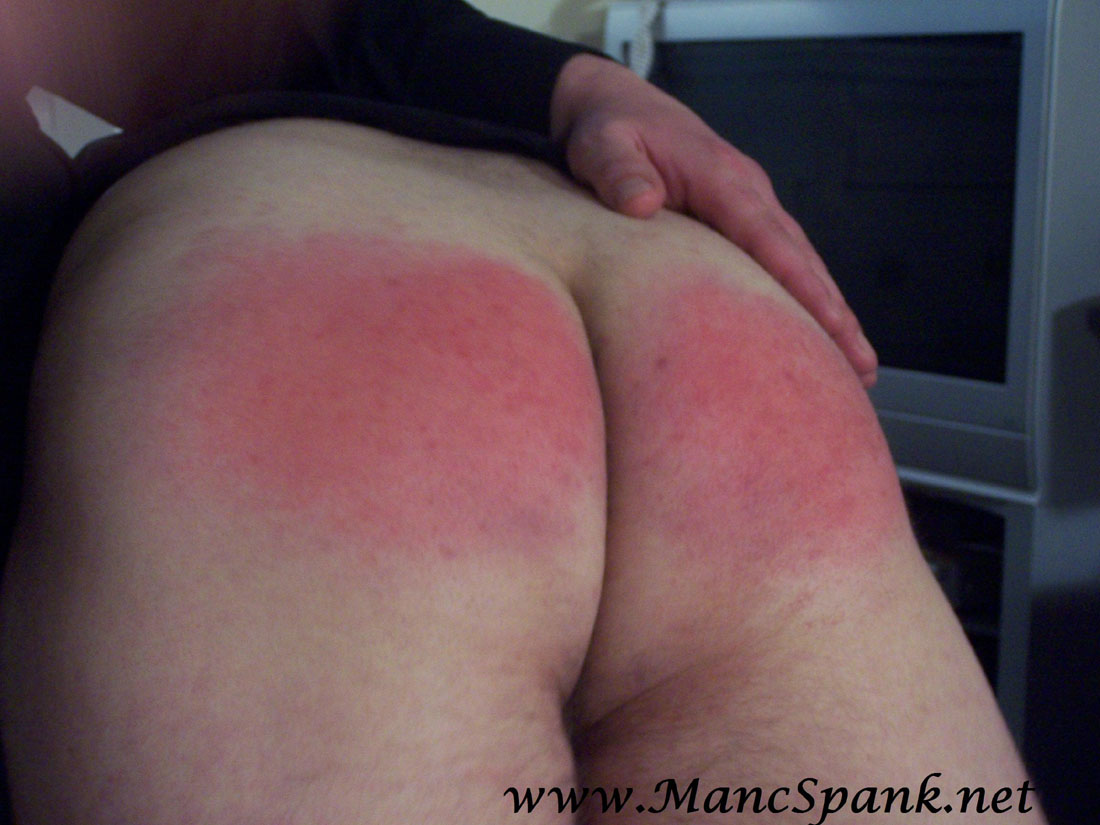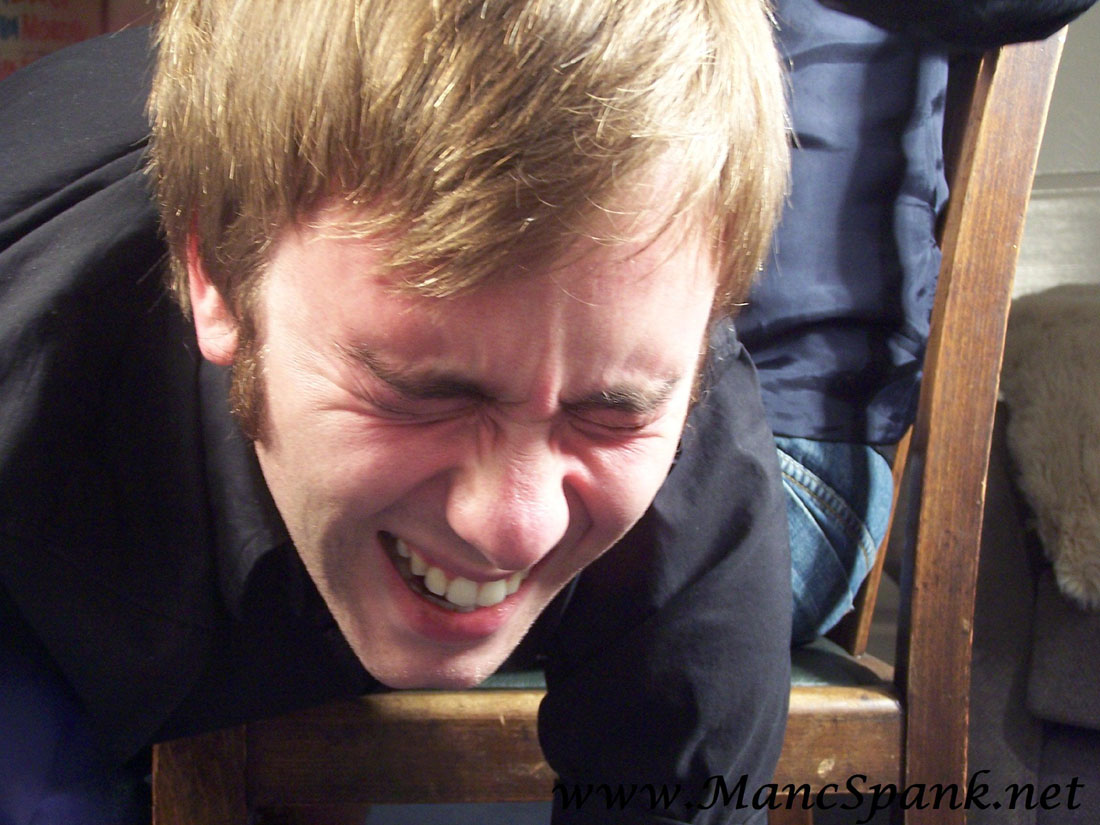 Again the camera lingers like an amused sadist on Zack's contorted face allowing us to enjoy the unlucky young man's discomfort.
Another well made, well acted and professionally filmed release from MancSpank with a lot of red hot spanking action
Links