Not to be confused with RedBoard that Copper reviewed a couple days ago, RED MOON was yet another early company that produced all-male spanking videos. Red Moon is covered by Copper in the latest instalment of his journey through Male Spanking history
A SHORT HISTORY OF MALE SPANKING VIDEOS
RED MOON VIDEOS

Starting in the early 1990's, Close-Up Productions was based in Los Angeles and specialized in a variety of BD/SM films. While many of their videos like "Slave Workshop" or "Roughed Up" included punishment scenes with paddles, straps and floggers, they really didn't emphasize spanking until they released a series of videos under the label RED MOON in 1995. These videos featured traditional spanking situations that inevitably led to overt sexual activity.

Each video contained from one-to-four different stories, and all Red Moon videos were directed by Nick Jordan. In all, Close-Up Productions released twenty different "Red Moon" videos. In alphabetical order, they were: "Ass Cracks", "Barracks Butt Beatings", "Butt Bruisers", "Butt Spankers", "Czech Out His Ass," "Don't Tease Me", "Don't Tease Me 2", "Hell Weekend (1&2)", "I'll Give You Something to Cry About", "Intense Training", "Laying Down the Law", "Military Ass Spankers", "Punishment Asylum for Incorrigibles", "Reformed", "Smack My Ass", "Smacked Red" "Spank Me, Mam", "Spank Me, Sir", and "Spanked and Paddled Slave."

Red Moon Videos were released on VHS cassettes with running times between 60 – 120 minutes. The tapes retailed for $59.95 and they later re-released a number of their products through Zeus Studios. Although I am unsure as to when Close-Up Productions went out of business, the last Red Moon video was shot in 2002.
A search of the internet for Red Moon products resulted in only similarly named female/male spanking sites (such as "Shadow Red Moon" or "Red Moon Rising").

There were a few of the original Close-Up Production videos on pay-per-view sites, although none of them were spanking oriented. There is now a new production company called Close-Up, although it is strictly twinks having bareback sex.

Attached are a few examples of their advertising flyers and box covers from the 90's.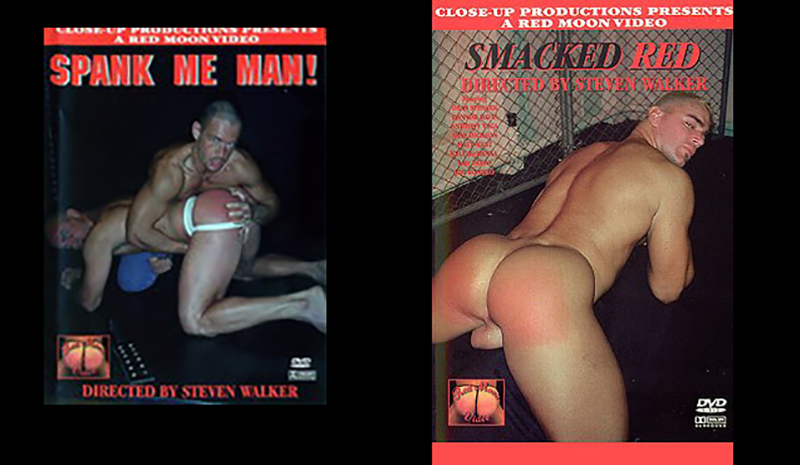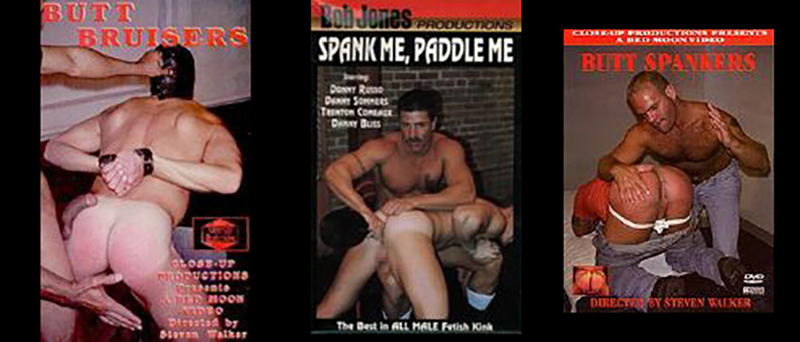 Click Here for earlier Instalments