Remember when the Internet was young, slower and smaller than it is today? When we set up our first PC, waited until we were alone and typed the words "gay spanking" into a search engine and waited to see what would appear? I am guessing that for most of us these were amongst the first hundred or so pictures we saw. They have been with us for a long time, whilst technology has moved on and new and exciting providers have appeared while others have faded away.
However, I think these pictures still arouse us, not only because they are dramatic, well posed and sexy images, but also because of where and when we first saw them, and how exciting it was to be see them.
I plan to post an occasional series of such images. which most of us will be familiar with but retain a strong eroticism because of how exciting and dangerous it felt when we first saw them.
Thanks to Helmut for this classic set of images.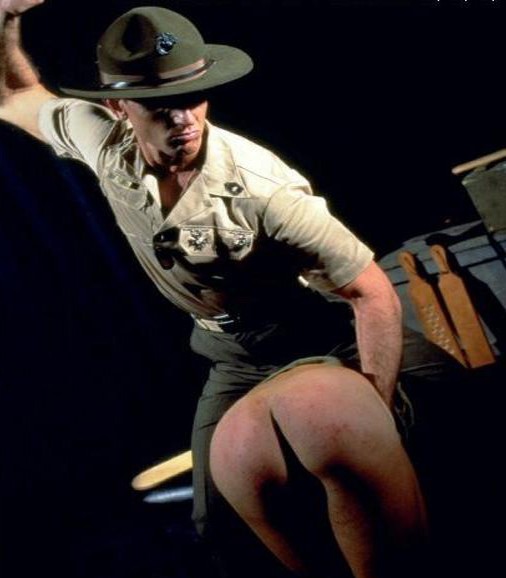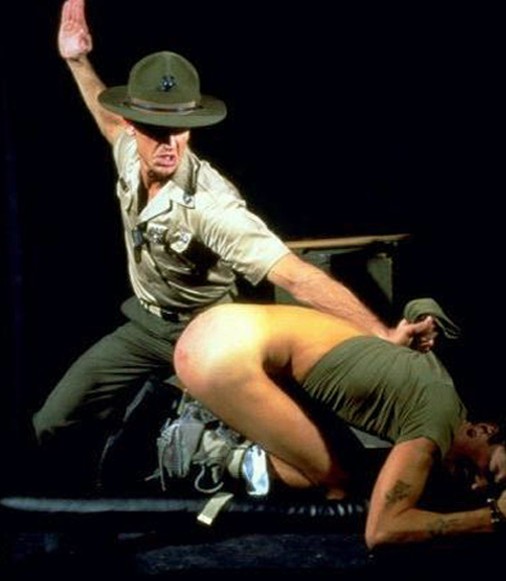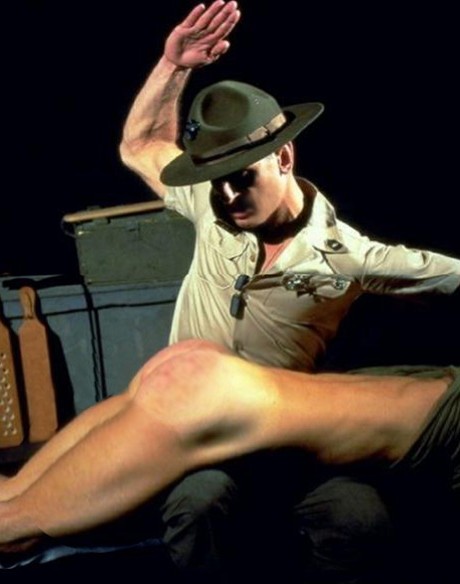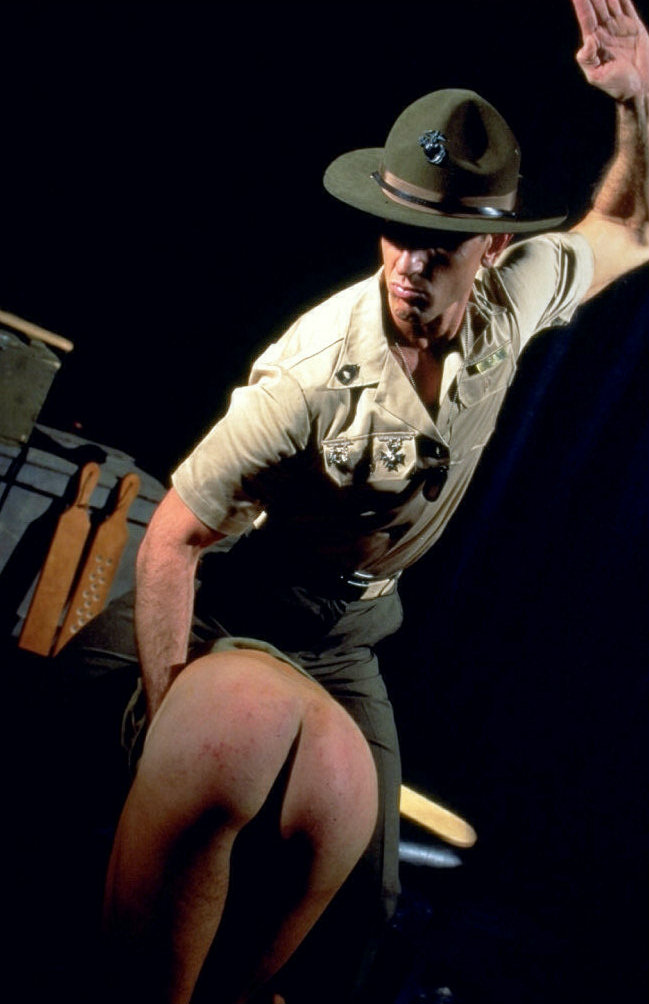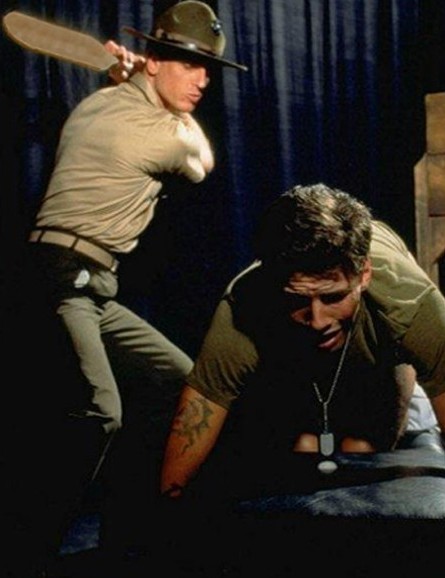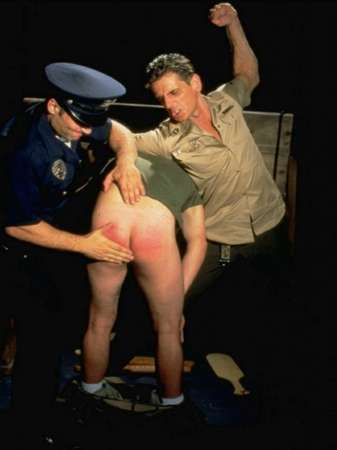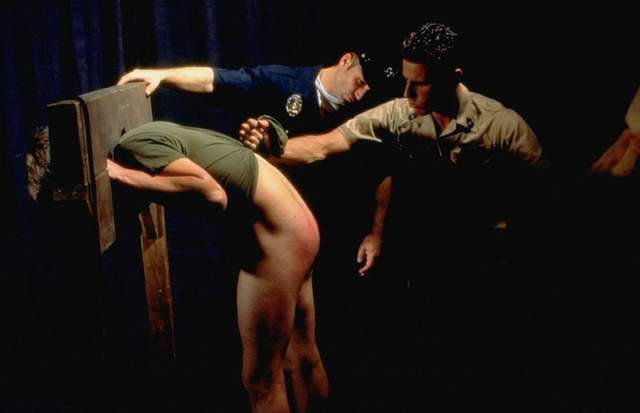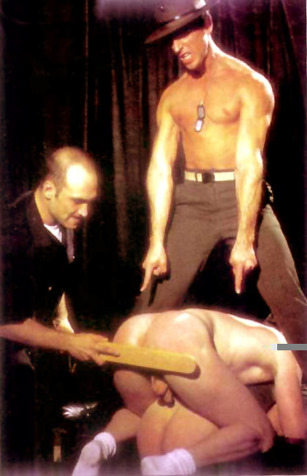 _________________________________________
Update
Thanks to Bruce for letting me know that these stills come from "Court Martial" staring Rick Davis by Shots Video (as far as I can see Shots now produces straight porn, but the DVD may still be available elsewhere, if I get a link I will post it)