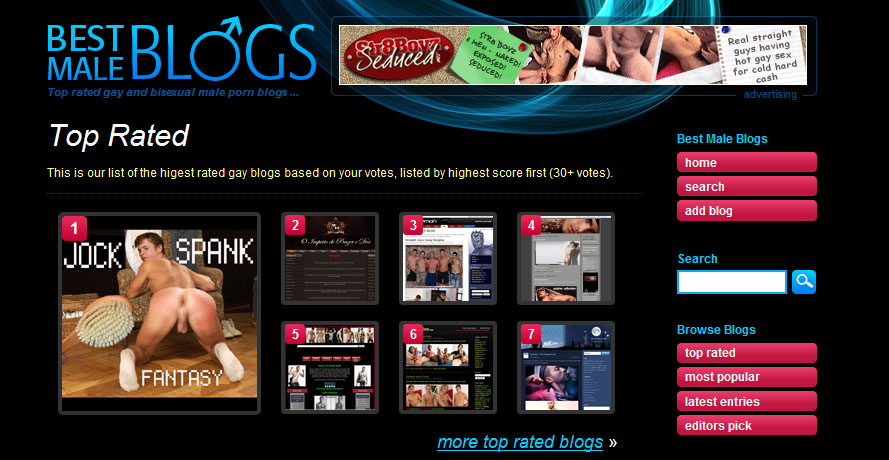 Thanks to those of you who voted. Please keep voting by clicking here and we might get into the top voted category as well!!
Thank you all so much
Update 12/30/2008: – We are now at number 3, which is still brilliant for a specialist blog. And we were Number One for a whole day!! I think that is great!
Update 12/31/2008: Well we are back at number 2 in the top rated ranks again today. We are also Number 9 in the top voted list, and in the top 50 of the most popular (out of 750 blogs). Thanks to Spankfan, Soup Goblin, Bruce and everyone who voted. I am a happy porn blogger!!