The Spanking artist Copper continues hie extensive examination of the history of Male on Male Spanking videos
A SHORT HISTORY OF MALE SPANKING VIDEOS
EVENT FILMS

EVENT VIDEOS was the spanking-arm of BG Enterprises who have produced male erotic videos for decades. Their real specialty has always been wrestling and body-builder videos, although over the years they have ventured into other fetish related topics.

Beginning in 1995, the earliest Event spanking videos were produced by BG Enterprises, but released through JetSet Productions. Later, Renegade Videos took over the distribution of all Event products. Although they were advertised as "spanking videos," like most studios, the CP inevitably leads to overt sex between the top and bottom(s). After several years of regularly producing spanking videos, starting in 1997 they stopped regular production and only released new products from time-to-time.

Event Videos originally sold for $59.95 and were released only on VHS cassettes. Later, the same titles were re-released on DVD as well as on the BG Enterprises Pay-Per-View website. In all, there were 28 titles in the Event spanking video catalog.
In alphabetical order, those videos were: "Ass Slappin' (1 – 3)", "Berlin Butt Blast", "Bodybuilder Spank", "Busted", "Dr. Discipline (1 – 3)", "Ren's Den (1 – 6)", "Sex Spank (1 – 3)', "Spankfest (1 – 6), "Spanking Table" and "Spanking Psych Doctor (1 & 2)".

A few Event Videos still remain accessible on the internet. A check of the BGWrestling.TV Site revealed a few spanking titles. This site requires a membership and charges customers by-the-minute to watch their videos. Minutes range from 20-cents to 66-cents, depending on the amount purchased.

Attached are several examples of the flyers that Event used to advertise their latest products.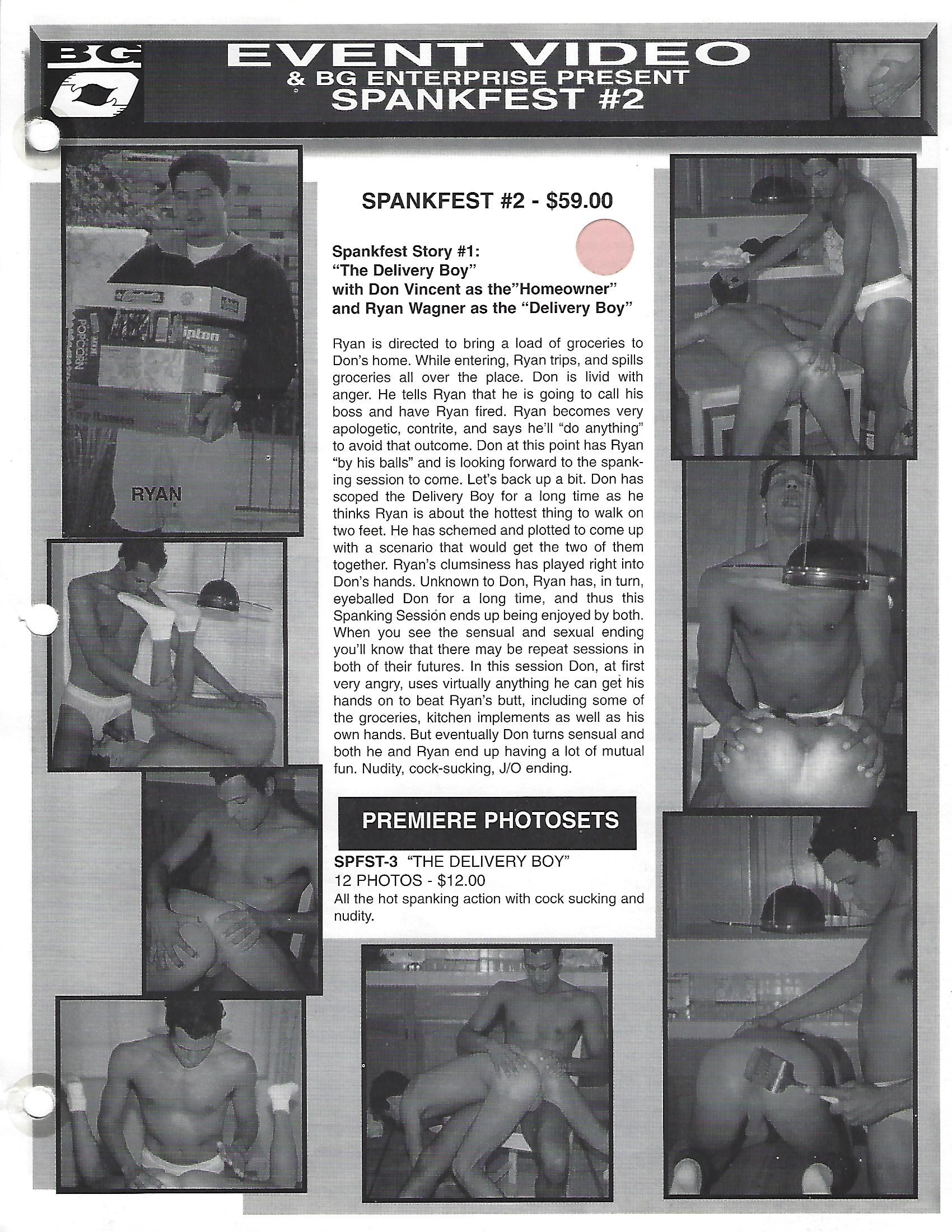 *
Click Here or on the Continue Reading tab below to see more.
*
______________________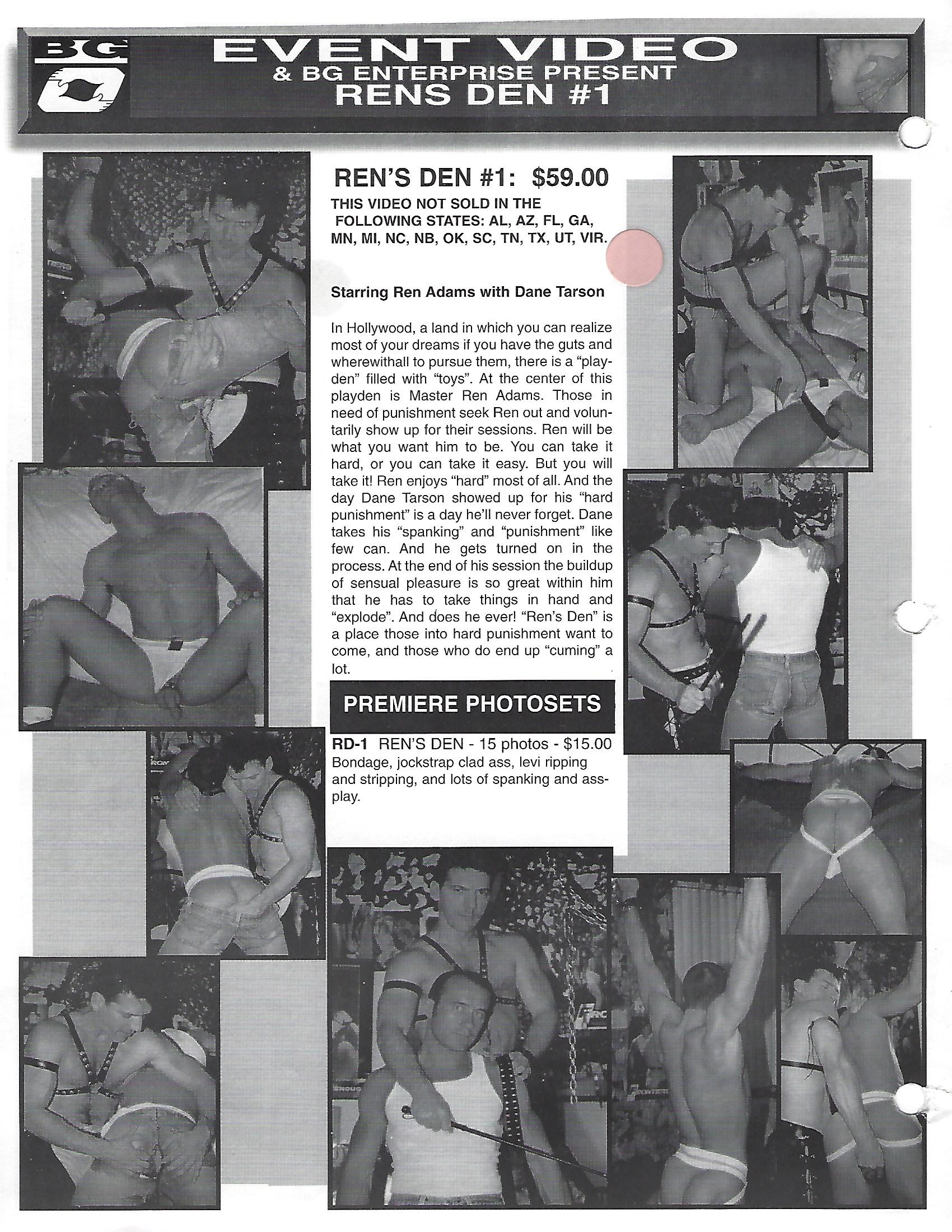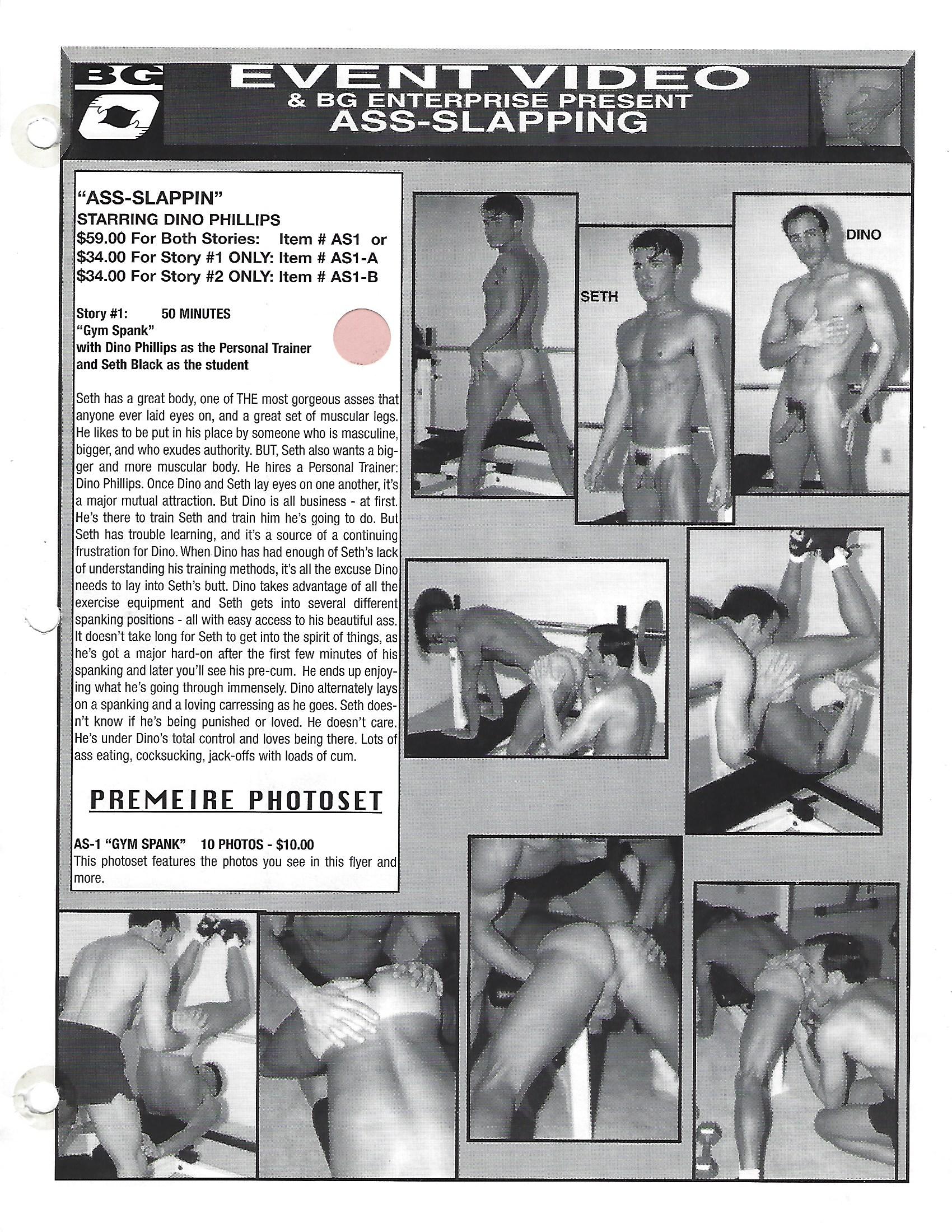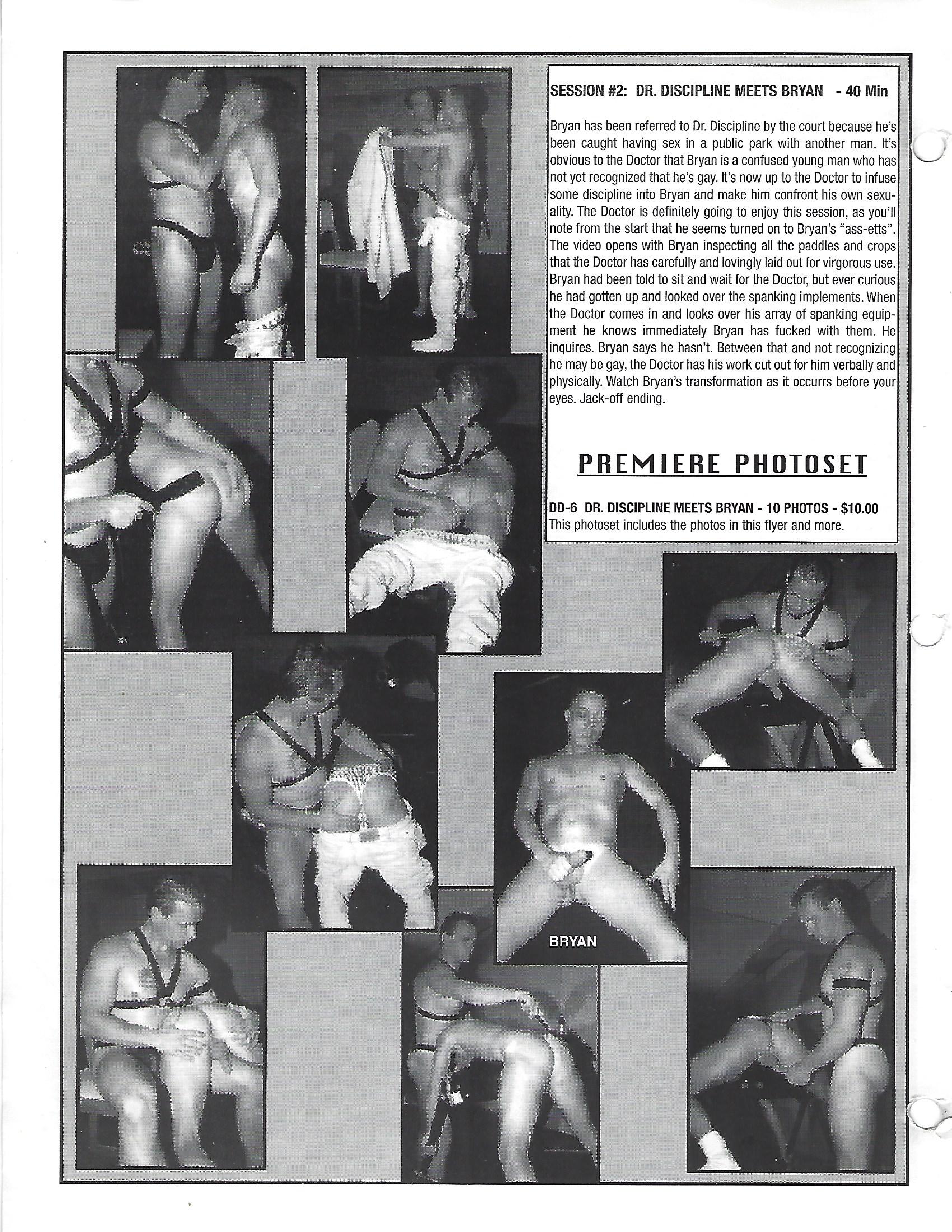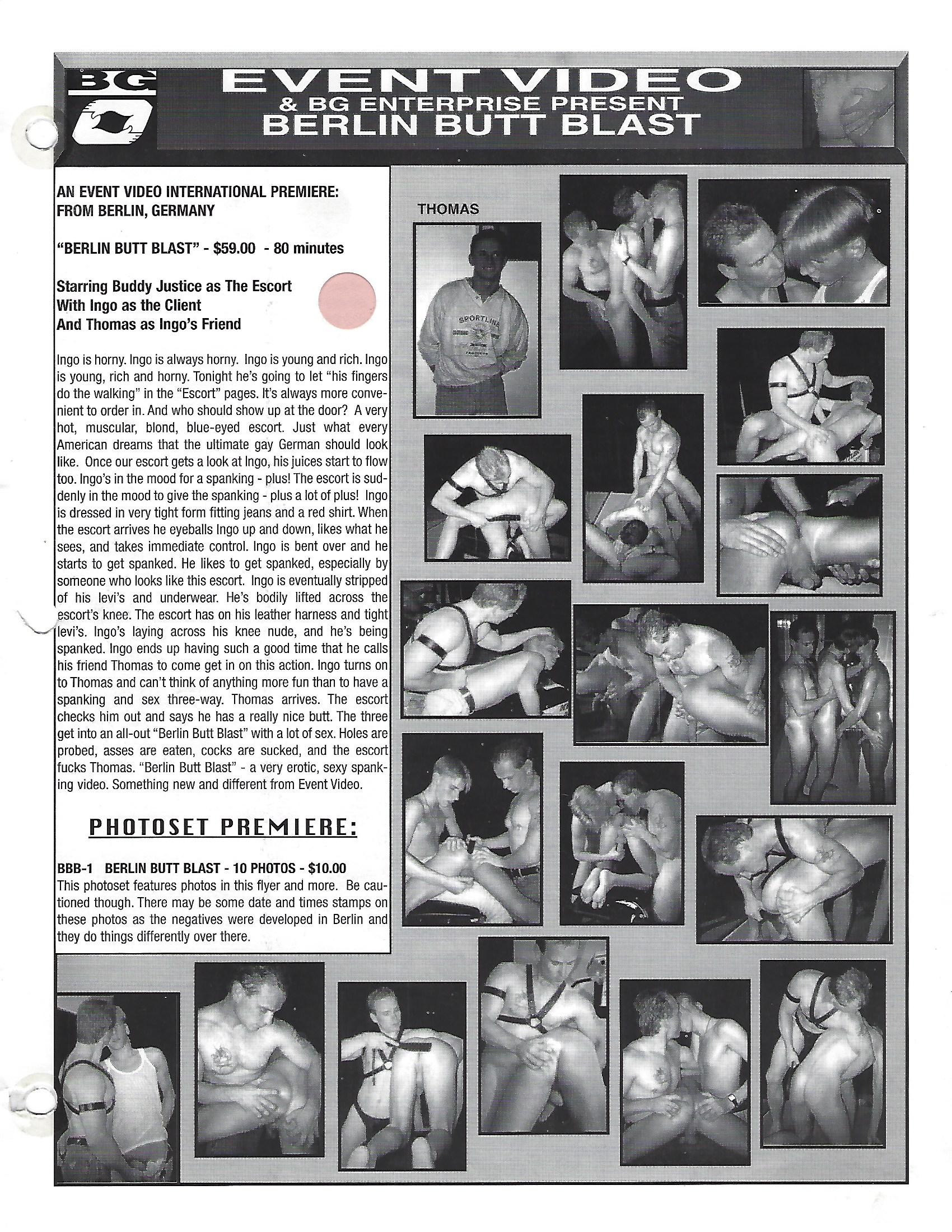 Click HERE to view earlier instalments