A SHORT HISTORY OF MALE SPANKING VIDEOS
PRINTED PERIODICALS – PART TWO

Following in the footsteps of the Woodshed, Hot Bottoms and Red Tails, other enterprises decided to try their hand at publishing male-spanking magazines. Here are a few of the most notable: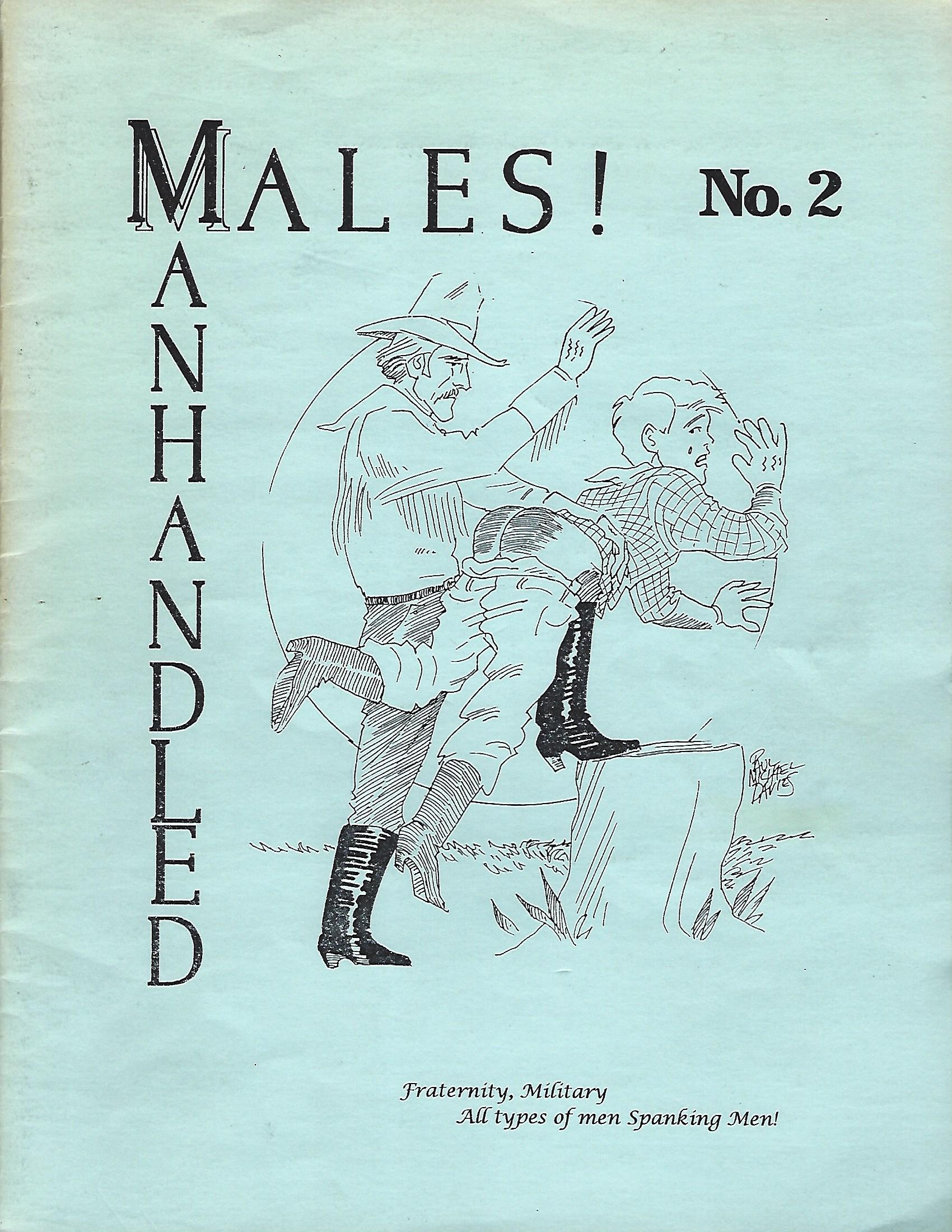 MANHANDLED MALES

I have very limited knowledge of this publication, but know that it was compiled by "Victor L." of Antioch, Tennessee, and published by C.F. Publications in East Setauket, New York. Compared to the competing magazines, this one lacked creativity. There were only a handful of spanking stories that were lightly illustrated (normally by Paul Michael Davies). There was one-page of "Spanking Producers" that only listed eight resources – including one video producer and one spanking supply company. All of the resources listed in this publication were male/female and they are all listed by their street addresses (no emails). Manhandled Males was published in the mid-90's, and the few copies I have are 40 pages long with a colored card-stock cover and center-stapled. The samples I am attaching are from 1996.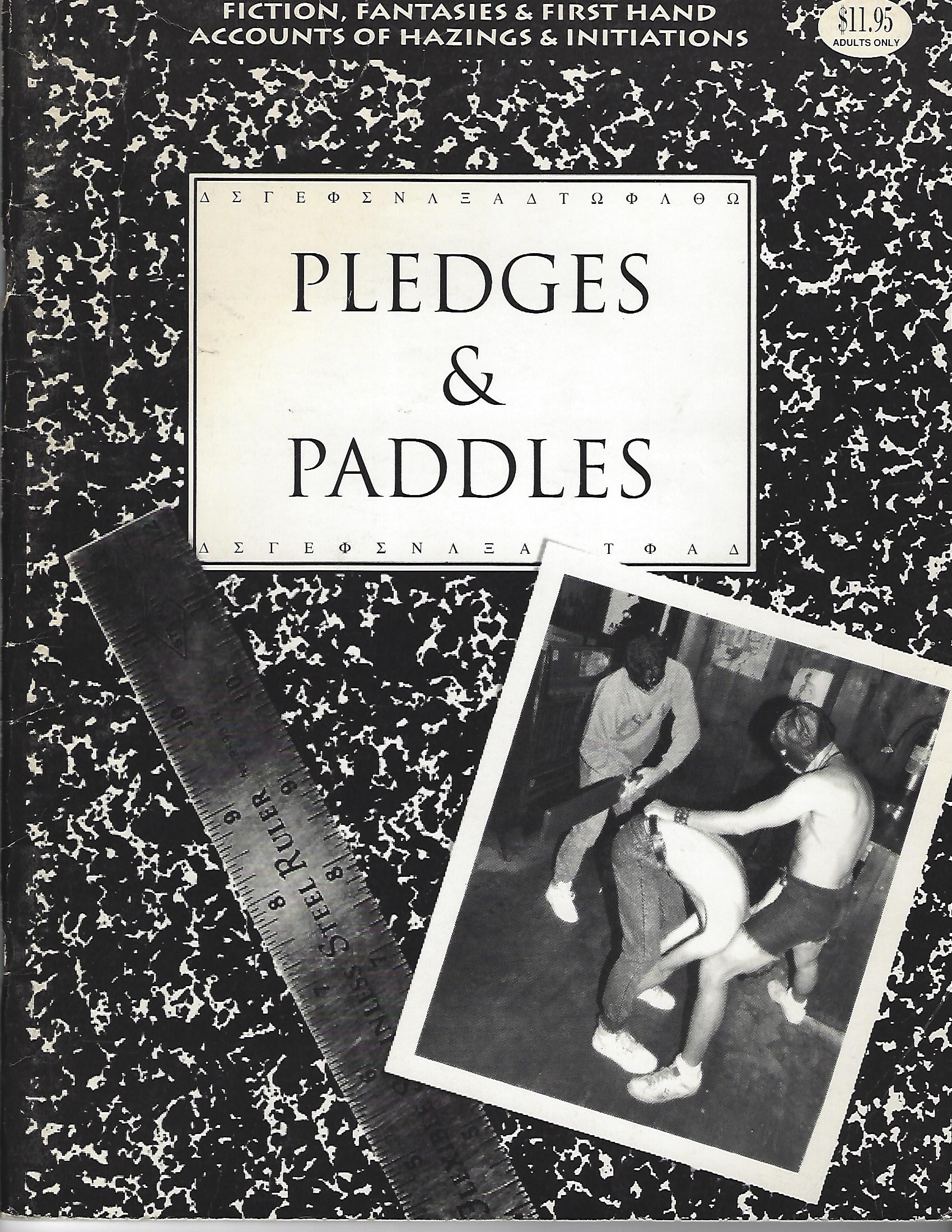 PLEDGES AND PADDLES

"BOUND AND GAGGED" was a very popular bi-monthly magazine that specialized in bondage scenarios. The summer edition in 1990 featured a 40-page "Special Fraternity Issue" with lots of paddling stories and art. It must have been a hit, because the following year the editor, Bob Wingate, published a magazine-size 68-page black-and-white anthology called "PLEDGES & PADDLES." I was illustrated with photos from some of their films as well as drawings by the Hun, Malex and R.A. Schultz. While regular issues of Bound & Gagged sold for $5 per issue, Paddles & Pledges was priced at $11.95. It too must have proven profitable, as Paddles & Pledges 2 was published in 1993, followed by Volume 3 in 1996. Starting with the second issue, talented artists like Cavelo, Ira Smith and Sean were commissioned to add their expert touches to the stories. Out of print for nearly a quarter century, copies of Pledges and Paddles can still be found in shops that carry vintage porn.

*
Click Here or on the Continue Reading tab below to see more.
*
______________________
A FEW FOREIGN MAGAZINES:

While I never subscribed to any foreign magazines, I did check out a number of samples to compare them to Red Tails. Here are a few of the earliest periodicals that I collected: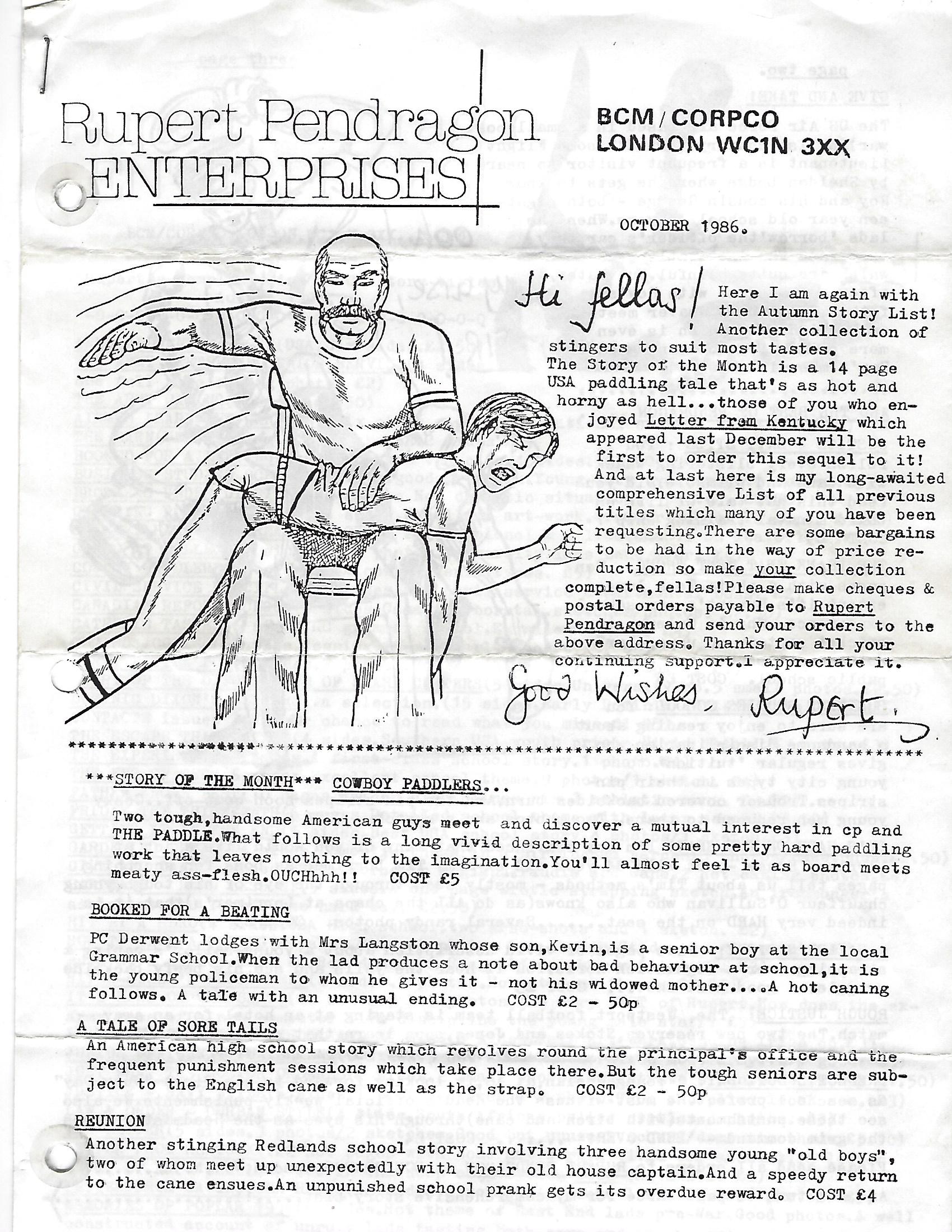 CORPORAL CONTACTS

Started in 1982 by Rupert Pendragon, CORPORAL CONTACTS was the oldest magazine for men who were interested in meeting-up with other guys who enjoyed spanking, although it was limited to the United Kingdom and certain parts of the Europe. Published quarterly in London, the magazine began as an outlet for spanking fiction stories along with a few personal ads, contributed art, photos and letters. Men placing ads and responders were connected through the magazine using the postal services, prior to the advancement of internet connections. The cost for the magazine was £4 per issue or £20 for a six-issue subscription, although the price later rose to £7 and £36, respectively.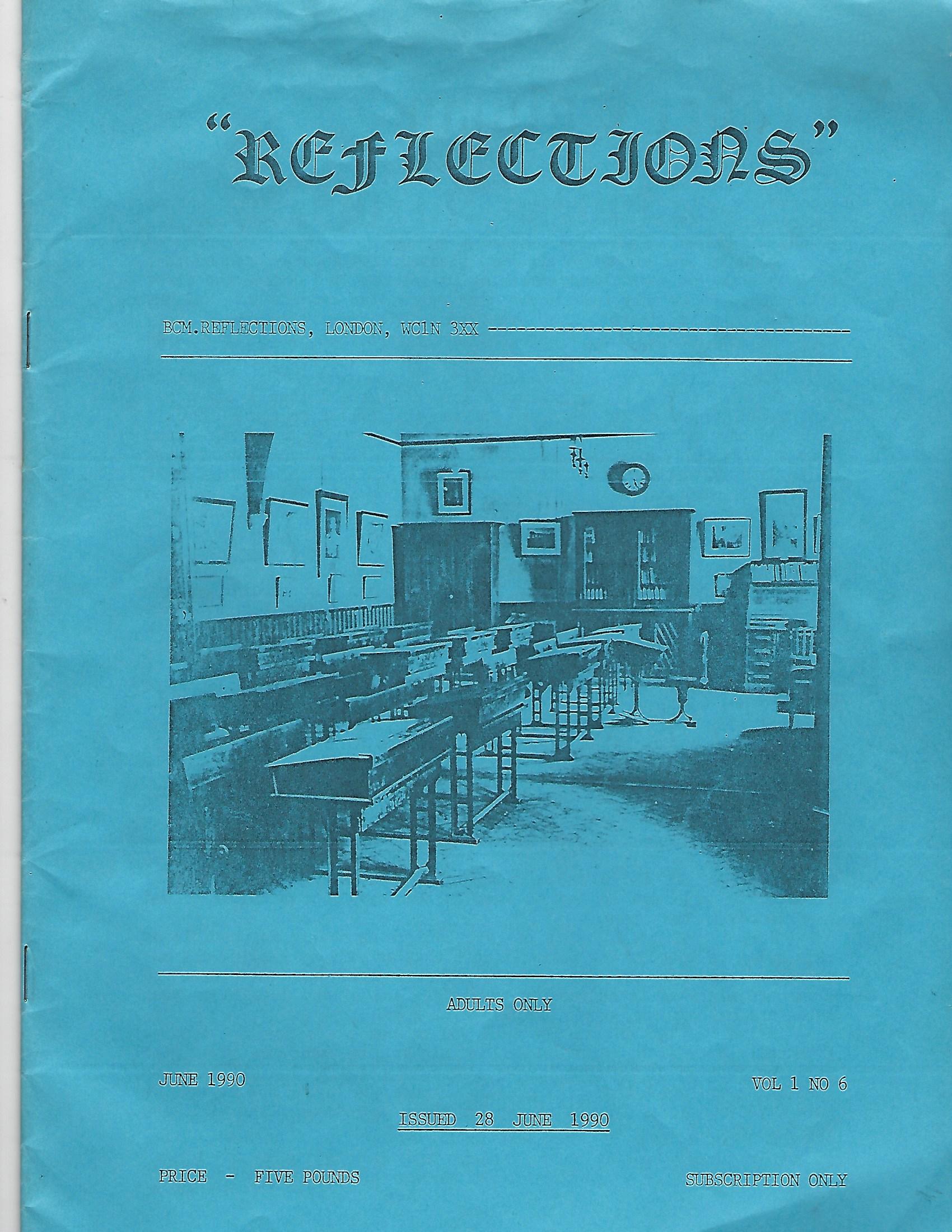 REFLECTIONS

Also published in London by Ian Cannell, starting in 1990, this black-and-white magazine averaged around 30 pages per issue and featured fiction stories, historic C.P, .documentation, current news articles, amateur drawings and photographs contributed by subscribers. Each issue had several pages of personal advertisements from guys all over Great Britain (and a few from the mainland) seeking spanking buddies. The magazine sold for £5 per issue, or a 12-issue subscription for £35.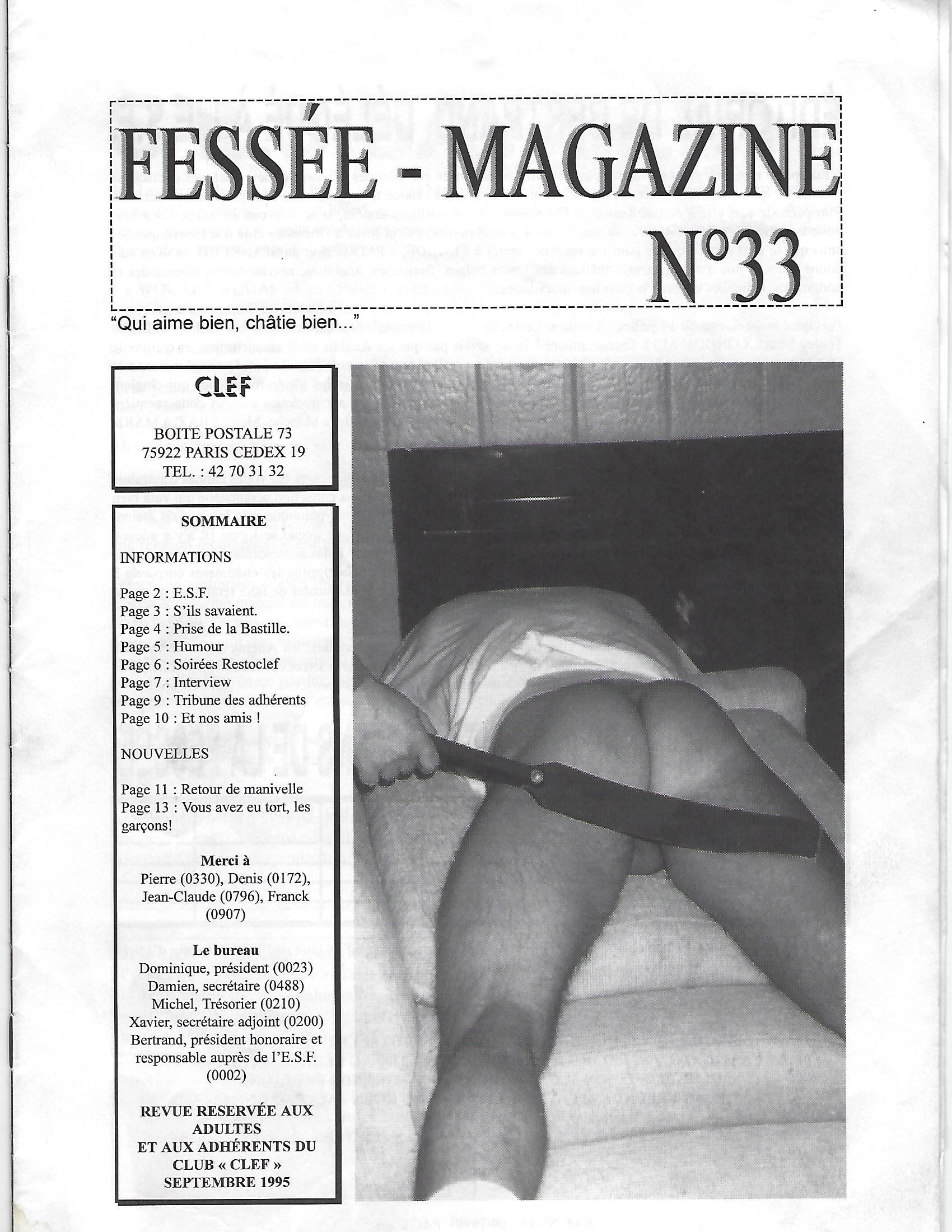 FESSÉE-MAGAZINE
Like early spanking magazines published by video producers in America, the French C.P. club CLEF published FESSÉE-MAGAZINE. The mostly black-and-white magazine was about 16-pages long, illustrated with photographs from their events and films and was (obviously) published in French. In addition to stories and pictures, this was also the primary source of information regarding the European male-spanking community, including event information on organizations like Catigatio, Spanklub, Flagfreunde and Club-31, in addition to their own. NOTE: This is not to be confused with a British magazine, also called "Fessée" that was published from 1989 – 1992 out of Brighton, and was entirely M/F content.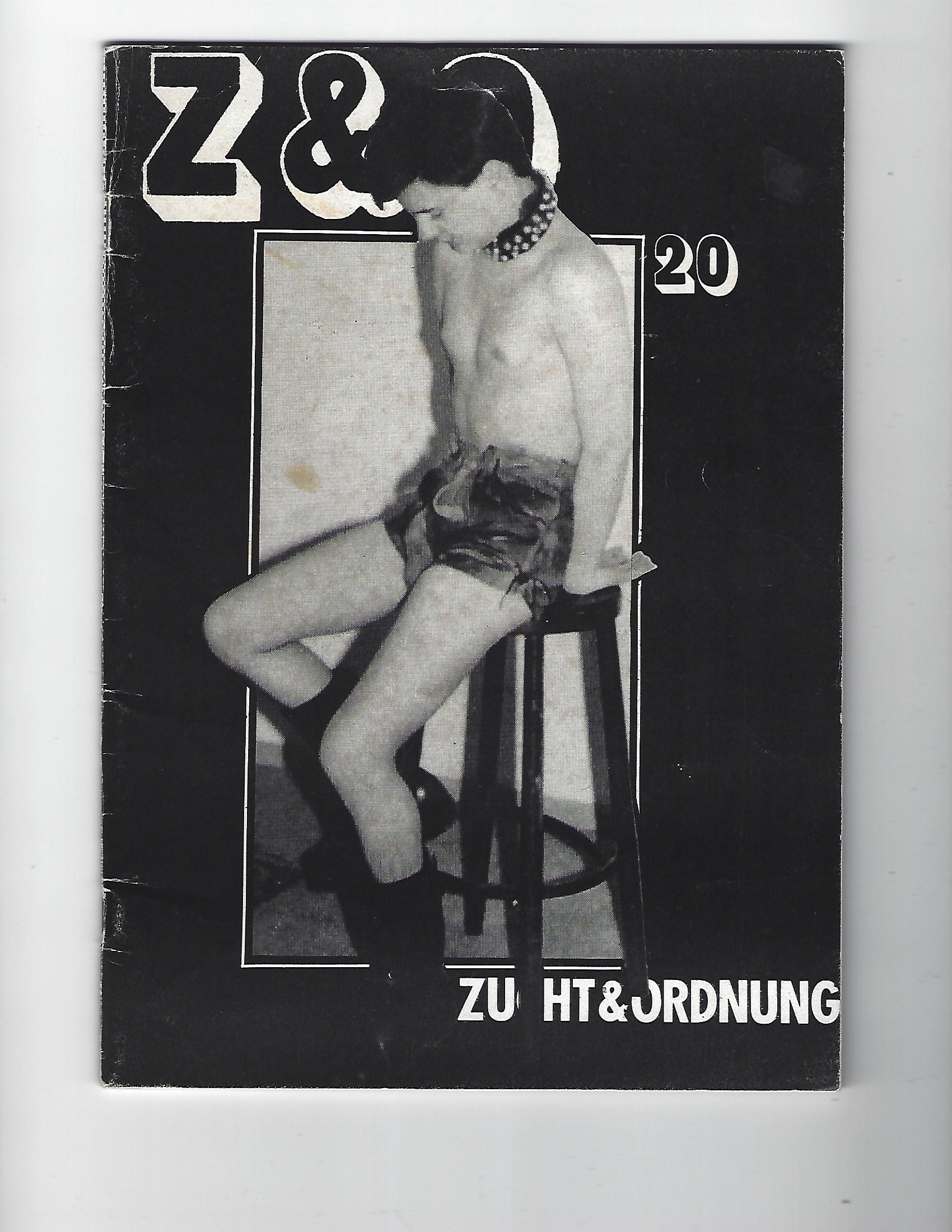 ZUCHT & ORDNUNG (Breeding & Order)
This magazine was printed in German, although it was edited and published by Bob Camble in Helsinborg, Sweden. He also published a more SM-oriented magazine called "DISZIPLIN" and included more bondage and assorted fetishes. Z&O was a 40-page black-and-white magazine that featured several spanking stories that were illustrated with professional (but unidentified) photographs and uncredited amateur pencil-drawings. Unfortunately, I have no idea when this was published, how or how many issues were released.

As always, if anyone has additional information or corrections to help fill-in the blanks, please let us hear from you!
Scroll Down to view further images from the various publications listed above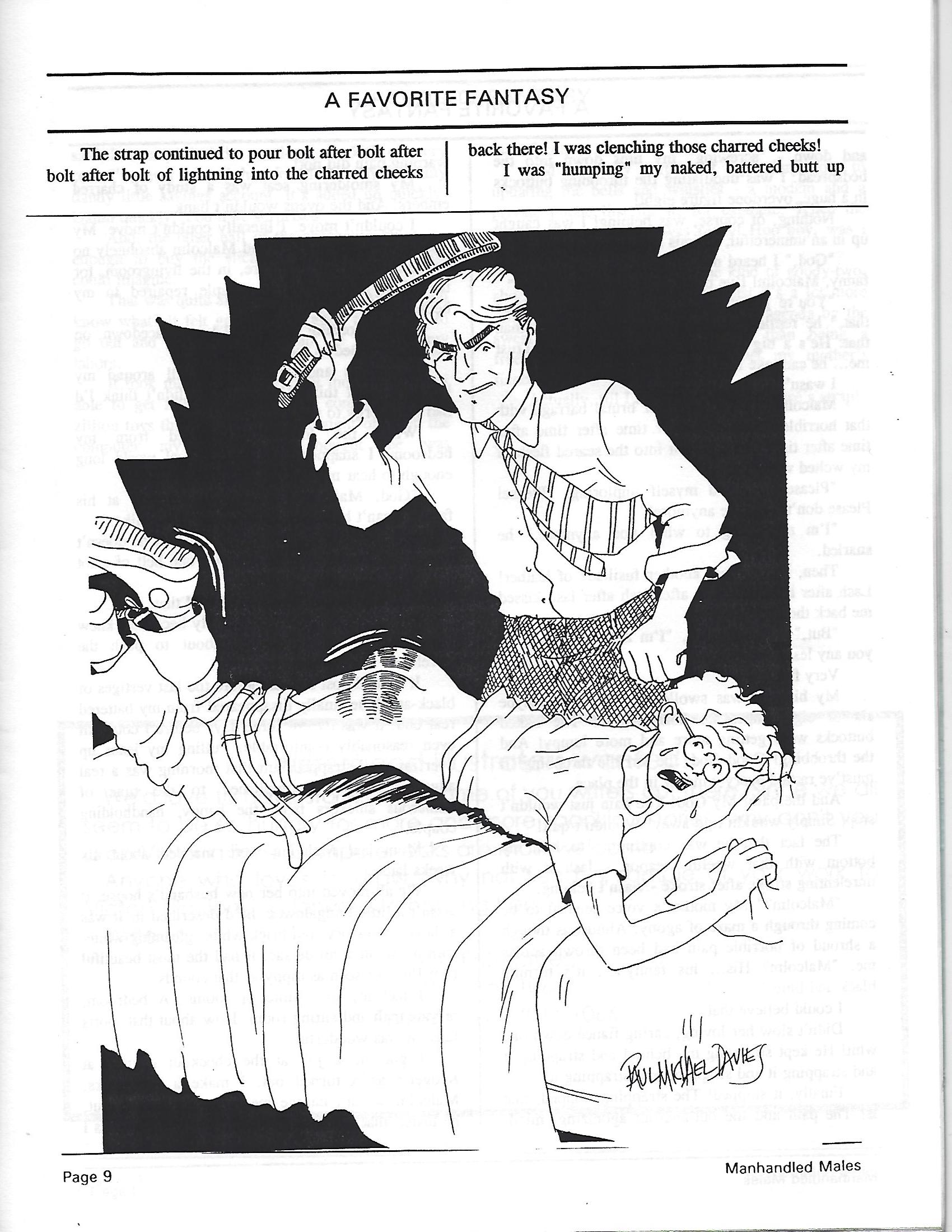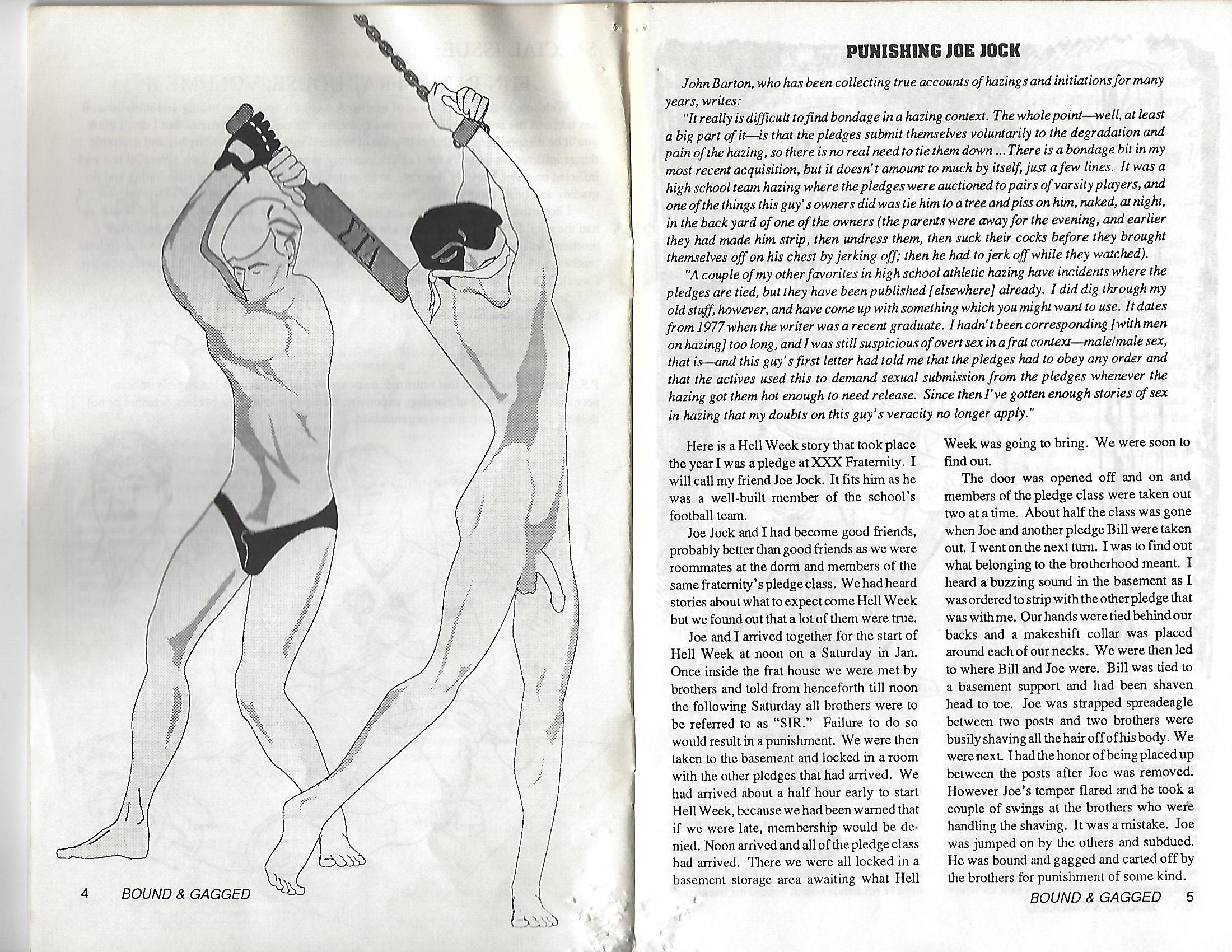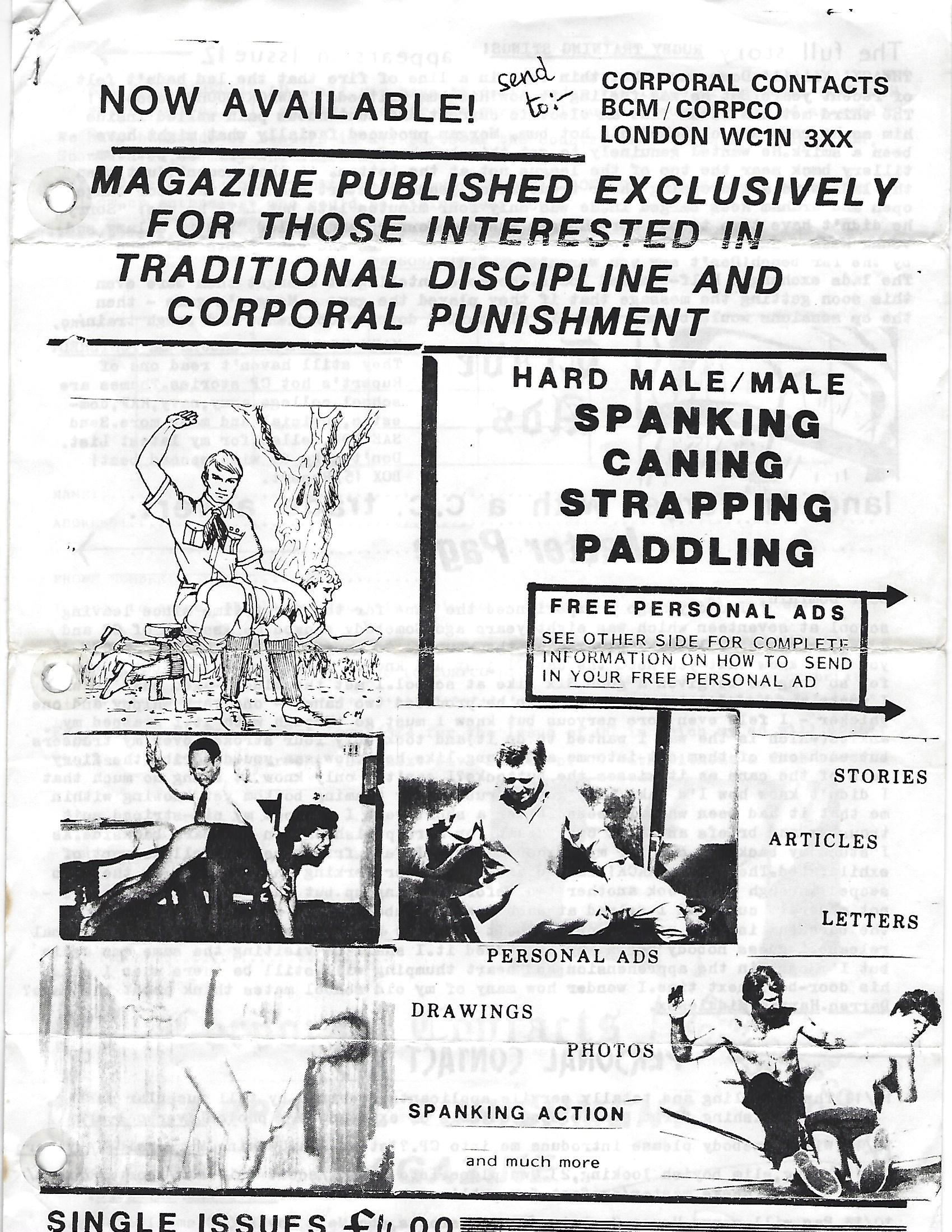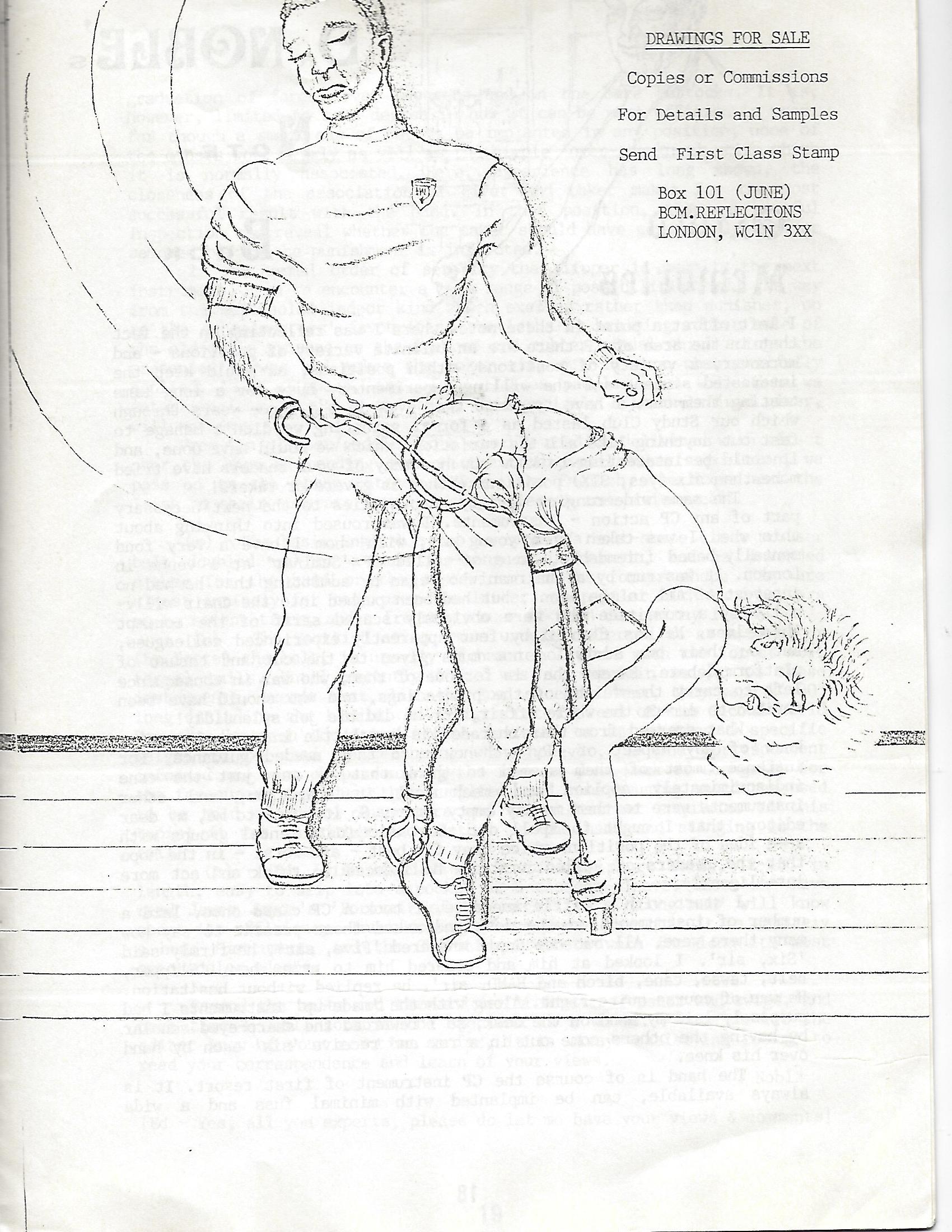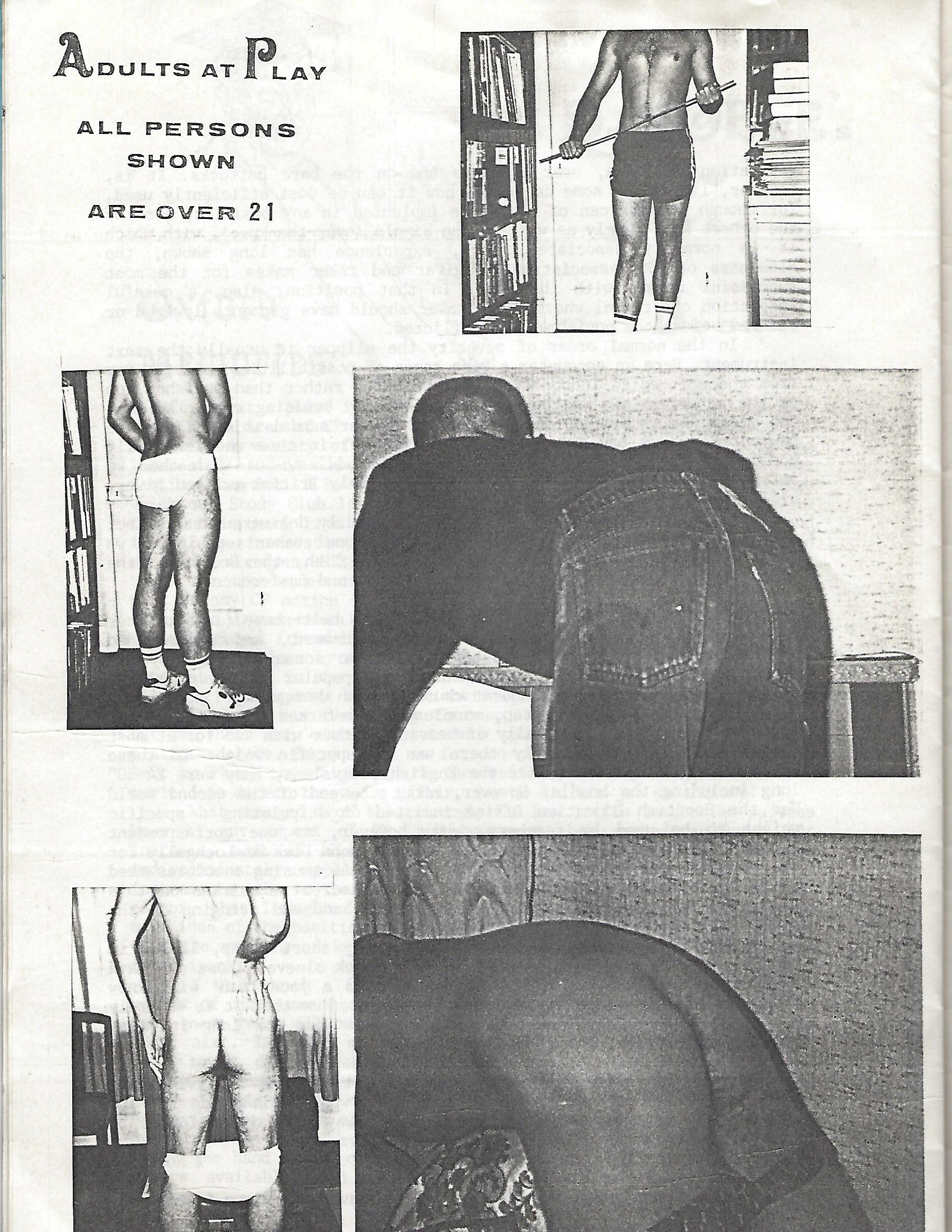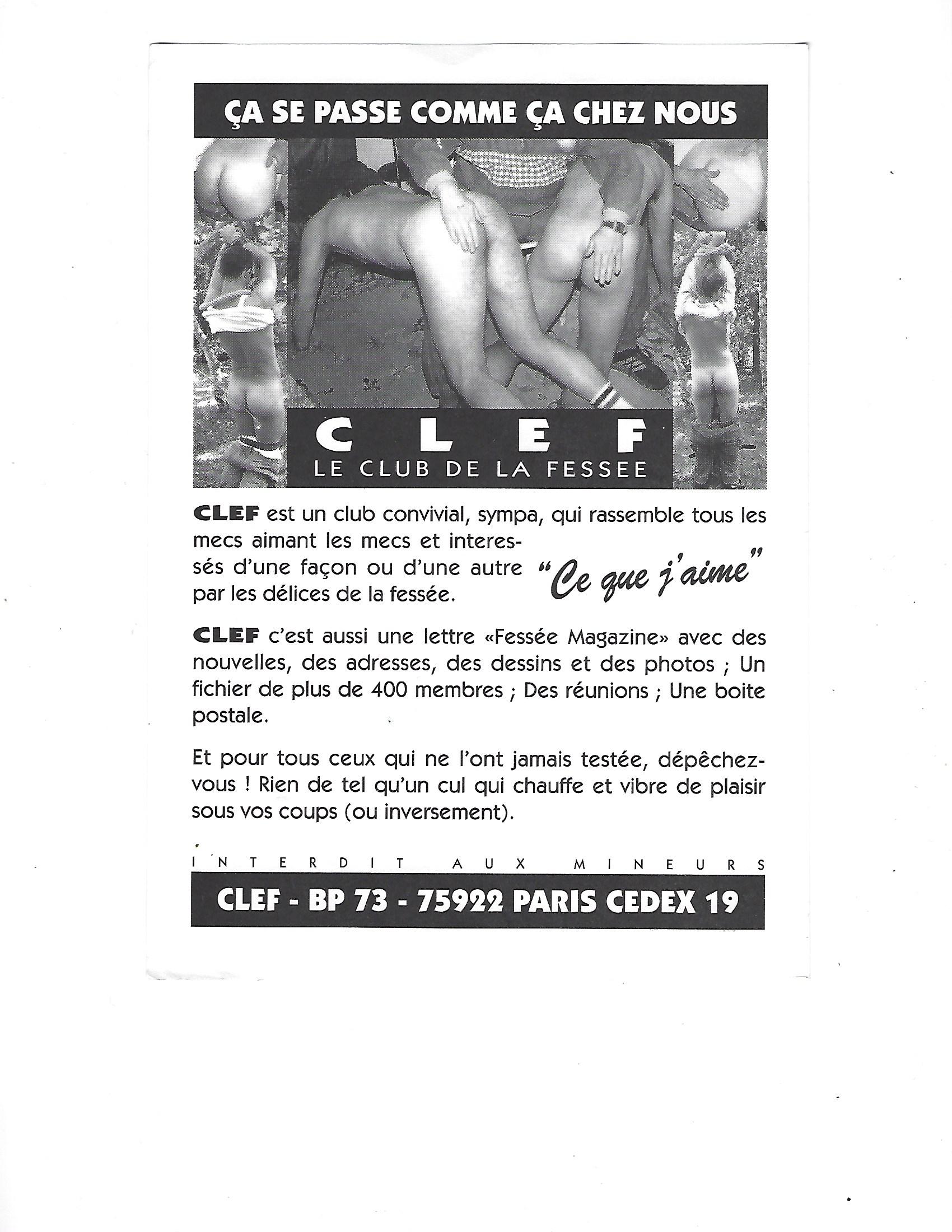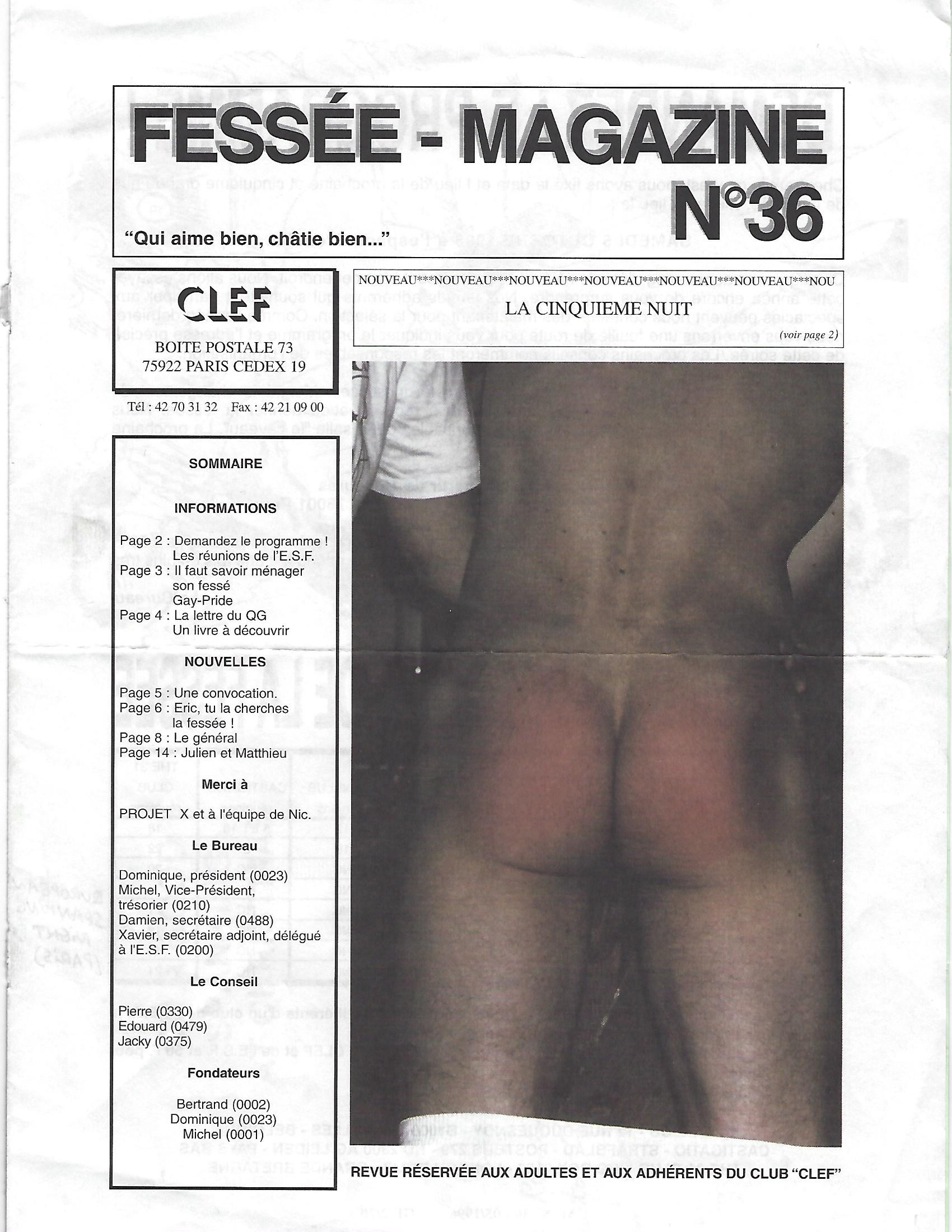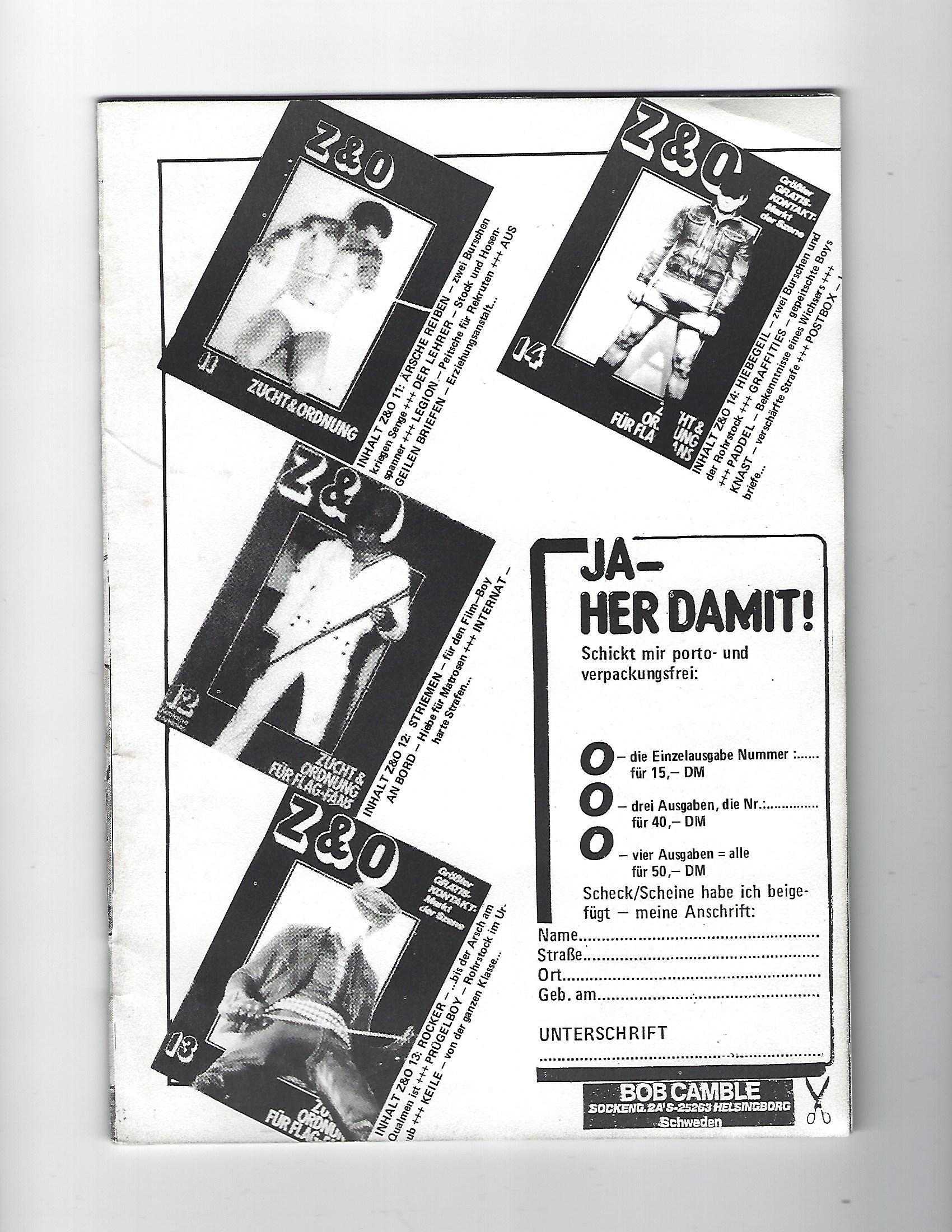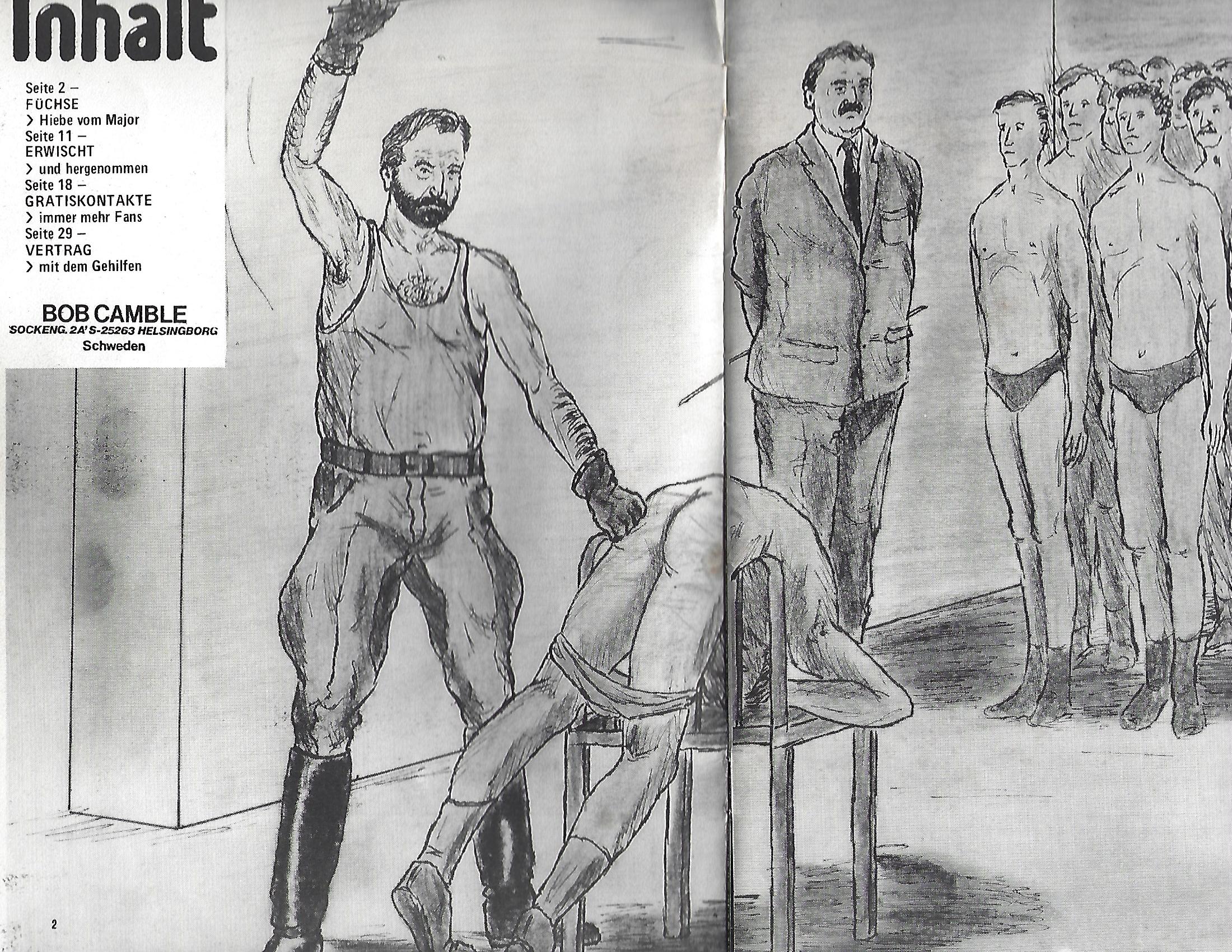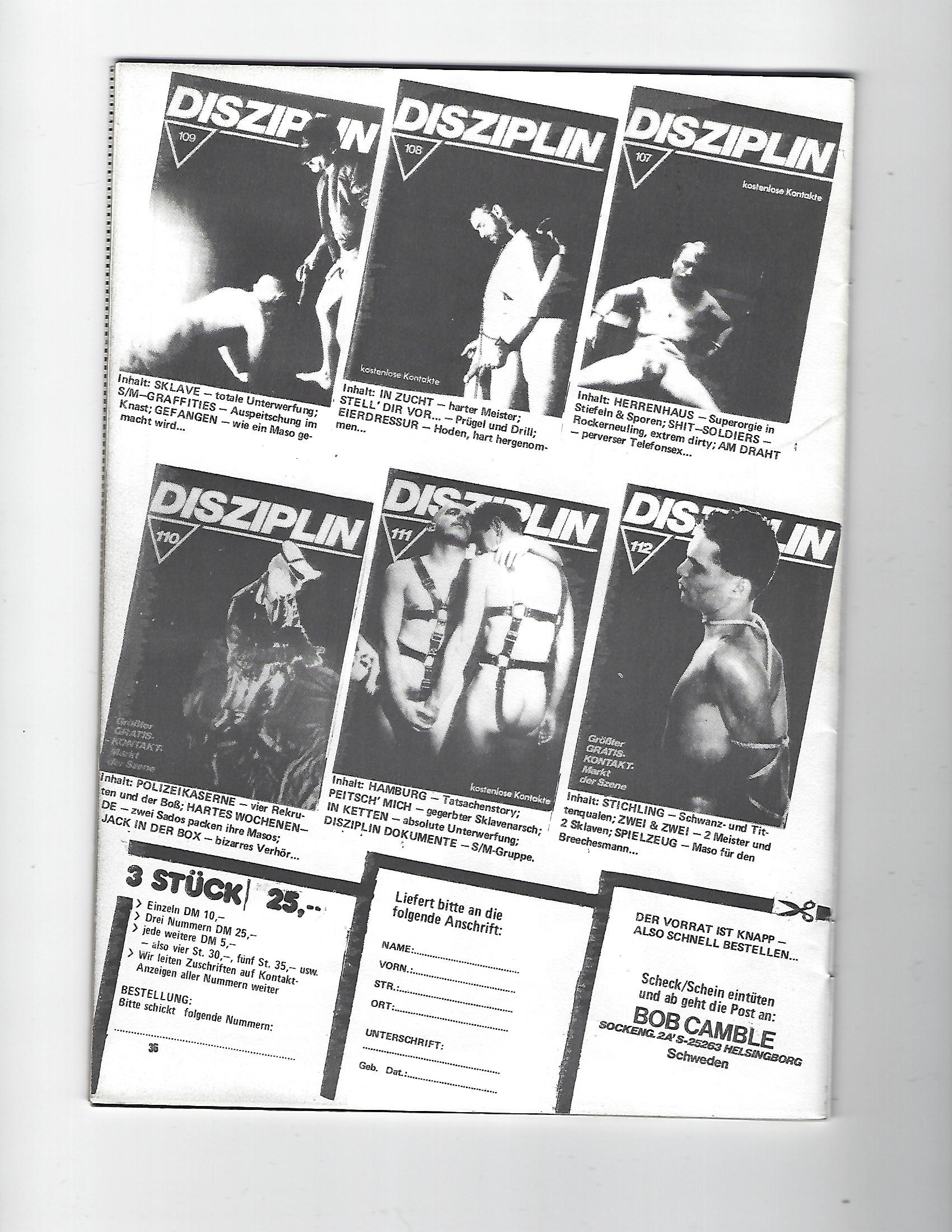 Click Here to read earlier instalments from Copper's series