As I mentioned the other day, while many of us are enduring "Social Separation" as result of the Coronavirus, JockSpank plan to repost various favourite earlier postings, to keep visitors entertained while they are required to stay inside.
Today, I have decided to repost something from Straight Lads Spanked. There are a number of candidates from the SLS studio, such as the incredibly expressive and spankable Dom, the arrogant but handsome Bailey or cheeky young Jason. However, I have selected, the drop dead gorgeous Kevin, who, despite his tattoos, which usually turn me off, always came across as highly sexy and deserving of a spanking.
In Kevin's Bubble Bath Blues, Kevin receives a OTK bare bottom spanking right out of a hot bubble bath, which as you may know makes a spanking sting all the more. And he SO deserved it!!
Enjoy Kevin's Bubble Bath Blues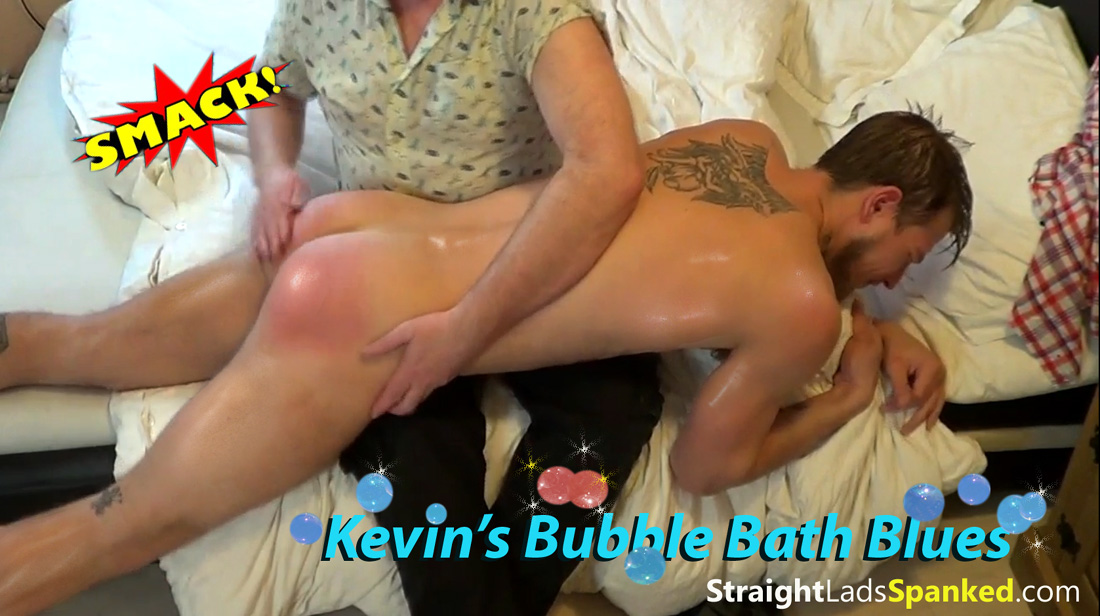 This movie follows on directly from the movie Team Punishment – in which, following a vote by the Football team Kevin receives a hard bare bottom spanking from Sebastian the team captain, as punishment for fighting with another player, Fraser, during the game. Kevin's behaviour resulted in a red card penalty causing the team to lose the game. Now read on ….
–
Kevin has just been spanked by the football Team Captain, Sebastian. Sebastian has just left and Kevin's bottom is red and sore and he feels humiliated.
–
Sebastian sure know how to spank a guy, so he knows he's been spanked!
–
Anxious to relieve the discomfort Kevin decides to soothe his tender bottom in a nice bubble bath.
–
He strips naked and makes his way to the bathroom
–
Continue reading → Post ID 22739