Continuing the Artist Copper's series on the history of Male Spanking Videos, today the focus turns to Mans Hand Films
A SHORT HISTORY OF MALE SPANKING VIDEOS – MAN'S HAND FILMS
Another one of the very first studios to specialize in male-spanking videos is MAN'S HAND FILMS, founded by British-born David Stuart (real name St. John Leslie-Stuart) in April of 1984. Located in San Francisco, California, Stuart had a background in theater and film and he began shooting short silent films on 8mm with Bob Mizer, the owner of the renowned Athletic Model Guild located in Los Angeles. Unlike Mizer's erotic films that emphasized models posing or wrestling, Stuart's films had a plot, normally with a humorous undertone.

About the same time, MHF produced a series of audio-tapes that they called "Read Tales" (pronounced as in the past tense "red"). In 1989, Stuart sold the earliest of his films to Bijou Distributors in Chicago, in order to raise money for a (non-spanking) feature film that he wanted to produce. Bijou repackaged the films into several hour-long compilations on video-cassette. This explains why the studio's current catalog begins with video number 119.

St. John Leslie-Stuart succumbed to chronic emphysema in January of 1991.
Prior to his death, John enlisted the assistance of Gilbert Connelly (not his real name) in San Francisco, who inherited the corporation and took over the operations of Man's Hand Films. That year, Gil directed his first film, "The Nephew" (MHV-123). Over the years, the films began to evolve into longer and more serious disciplinary scenes. Mr. Connelly occasionally invited new directors to shoot videos, and he began shooting on location, to give his films a more authentic look.
Man's Hand Films originally retailed for $49.95 to $59.95 each, depending on the running time and/or quality of the video. In 2008, the entire catalog was digitally remastered and offered on DVD's, now selling for $34.95.

In addition to film products, in 1992 Gil Connelly began publishing Red Tails Magazine, a quarterly publication. Starting as a 22-page bi-monthly, it evolved from a photocopied newsletter to an on-line publication in 2006 that is in full-color and exceeds 50-pages per issue. Additionally, Man's Hand published seven "Spanking Anthologies," an art calendar and a 100-page book, "The Art of Spanking."
In 2000, Man's Hand Films relocated its headquarters to North Hollywood, California, where they continued to produce spanking videos and publish Red Tails. They watched as their primary competitors (Control-T, Studio-7, et al.) disappeared from the scene, in addition to dozens of studios that cropped up during the advent of the digital age, and then went away just as quickly. While most of the competition relied on including sex or other fetishes in their videos to reach a wider audience, Man's Hand stayed true to the founder's vision and created products for the small, but loyal, niche of male-spanking fans.

Beginning in 1985, Man's Hand Films opened "Camp Red Tails," an annual spanking event in Northern California. Originally a 3-day weekend at the Saratoga Springs resort, the camp now runs for 6-days every July, attracting spanking fans from around the world.

During the AIDS crisis, Man's Hand Films wanted to give-back to the community, so in 1994 they began sponsoring a "Spanking Booth" at the annual Folsom Street Fair in San Francisco. At the booth, they charged a dollar-a-swat, and customers could either give or get spanked, with all of the donations going to the AIDS Emergency Fund of San Francisco. Over the next 18-years, Man's Hand Films would raise over $68,000 for the charity.

In January of 2020, Gil Connelly decided to retire. After more than 35-years in business, producing more than 150 videos, hosting Camp Red Tails for a quarter-of-a-century, and publishing more than 100 issues of Red Tails Magazine, the company stopped production of new products and is currently negotiating to sell the company and its impressive catalog of video products.

In the meantime, the Man's Hand website (www.manshandfilms.com) is still active, offering all of their videos by download or DVD, in addition to back issues of Red Tails. For those interested in attending Camp Red Tails, a group of regular campers have taken over that phase of the company, and inquires can be addressed to Mr. C.R. Taylor at CampRTLLC@gmail.com.

Included in the attachments are the cover of the 1996 video catalog, some of the earliest videos (that had a soundtrack), ads for a couple of favorite films, a cover/ad for Red Tails Magazine, a flyer from the 2006 Folsom Street Fair and a color catalog page from a more recent video. Let us know if you have any questions or comments!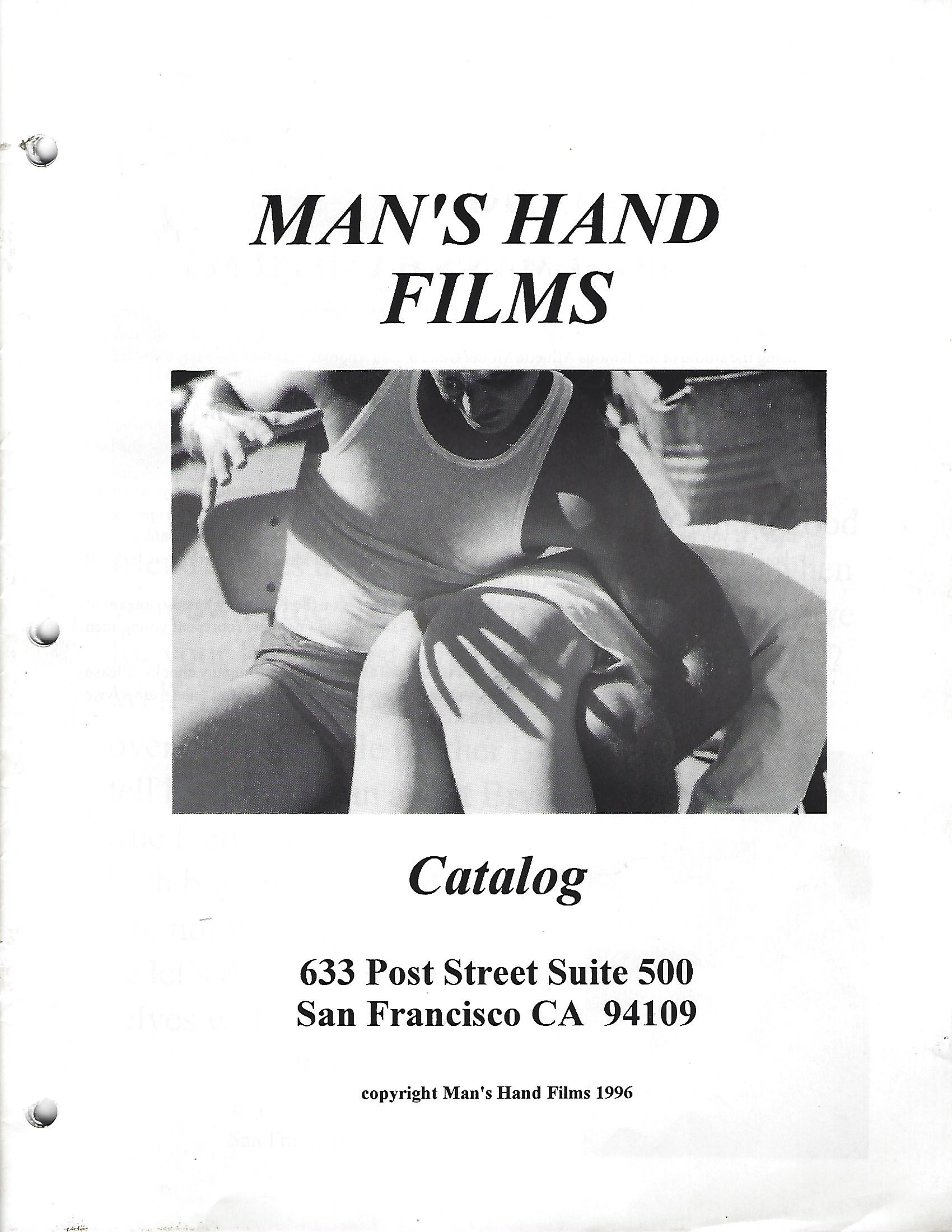 *
Click Here or on the Continue Reading tab below to see more.
*
______________________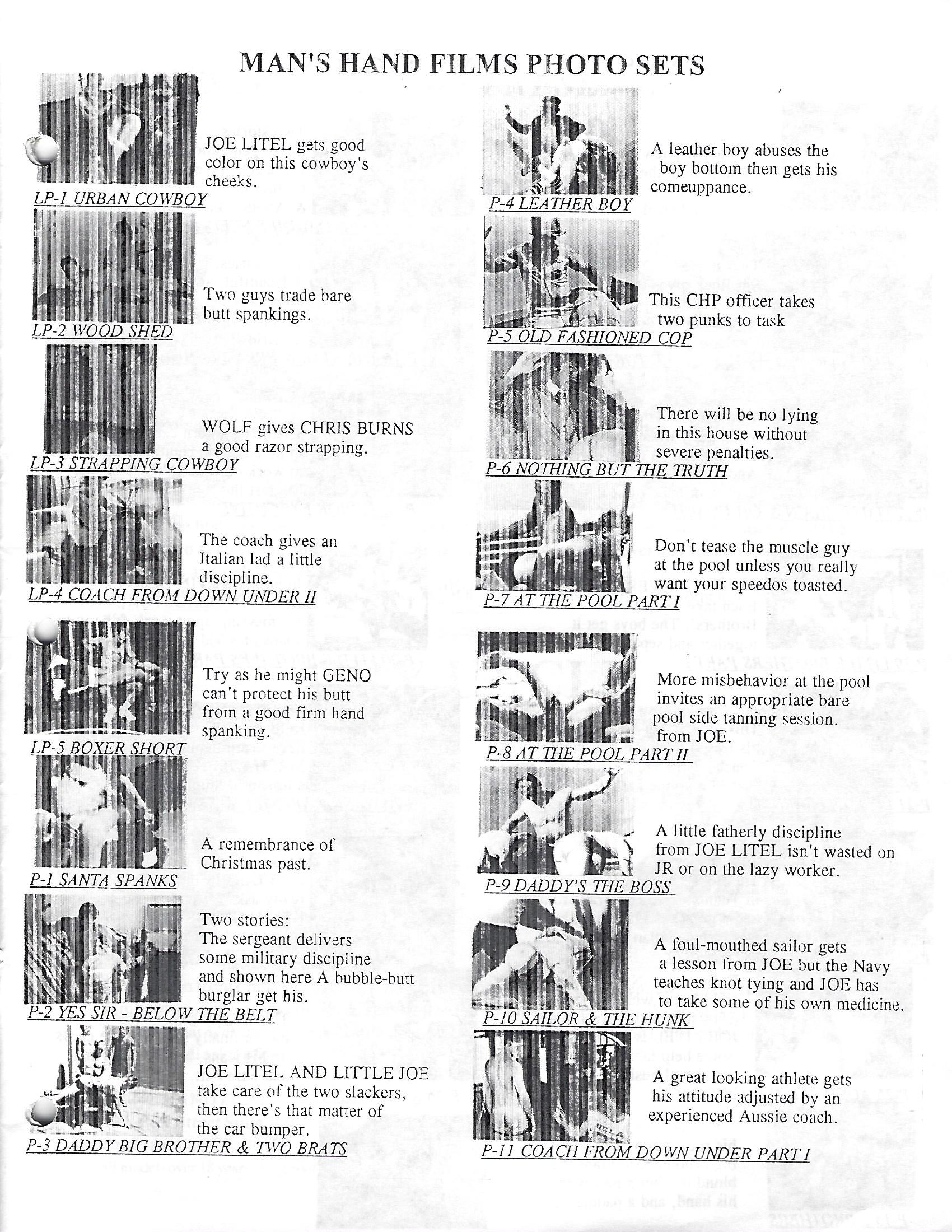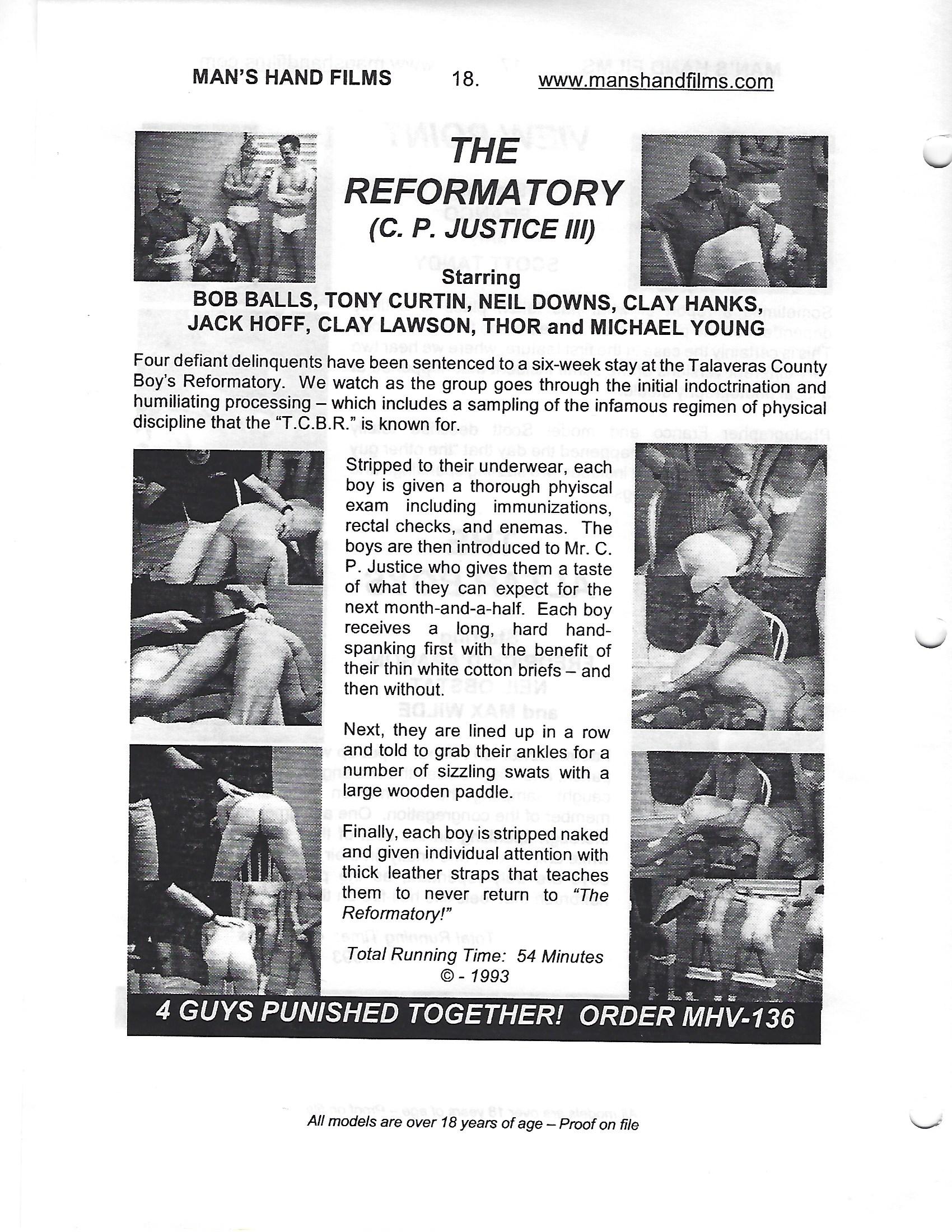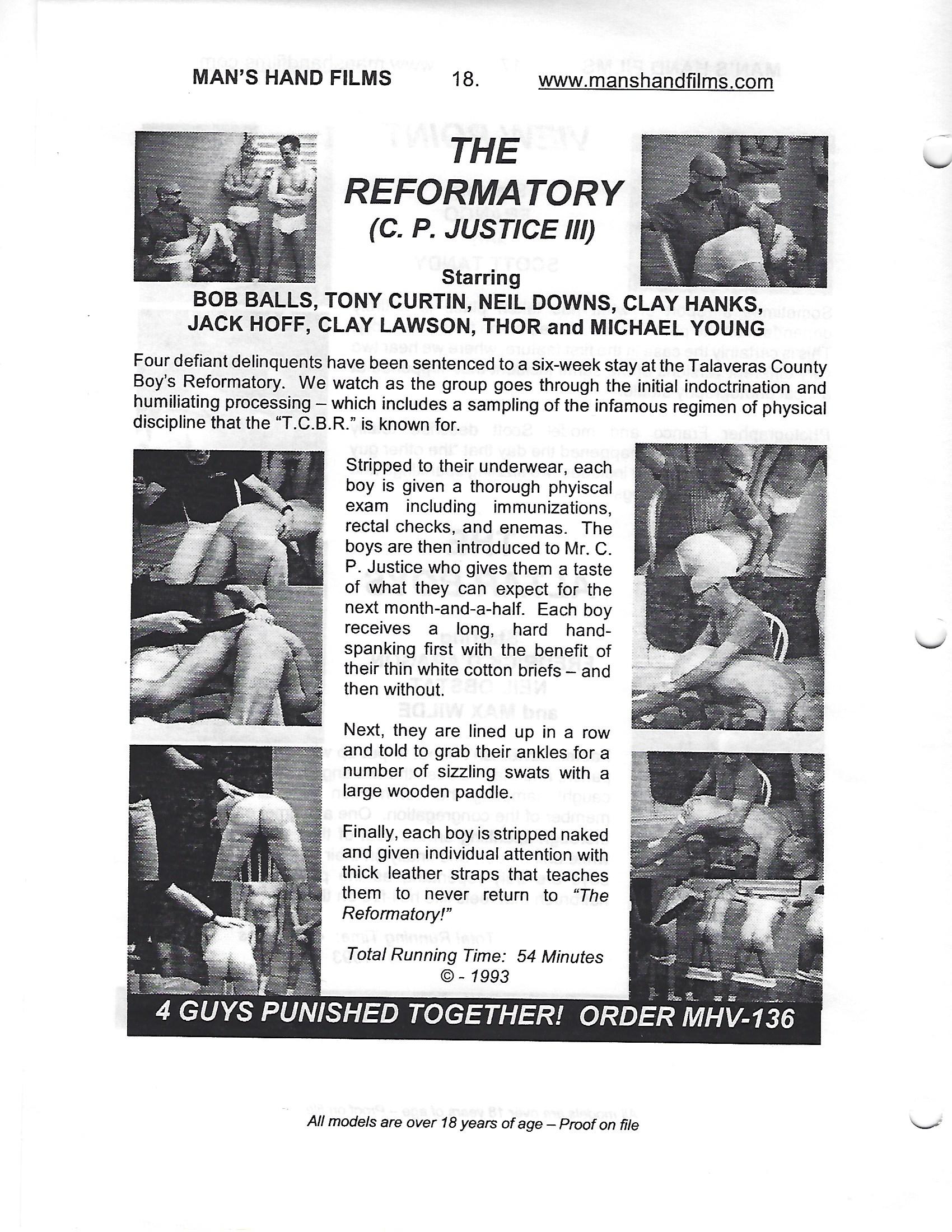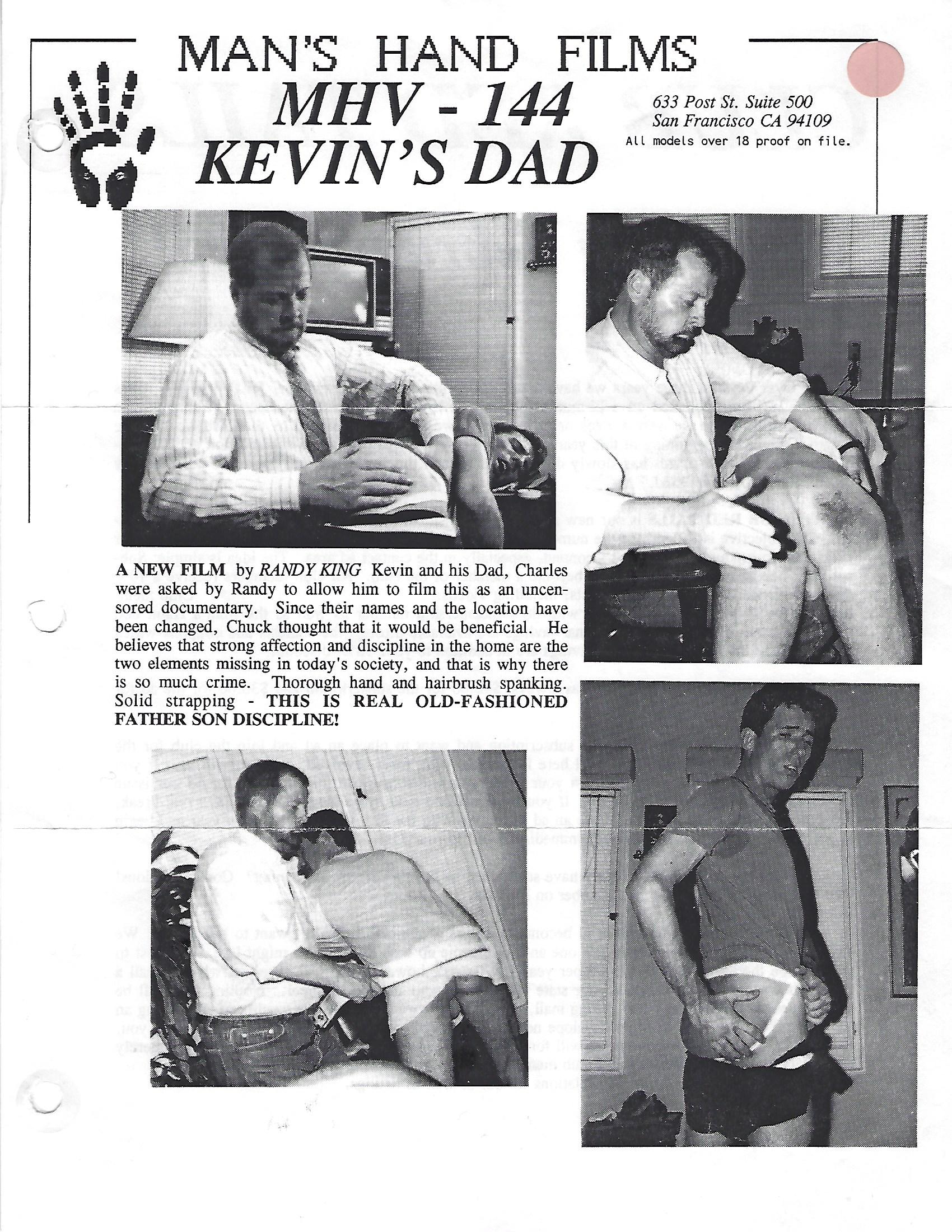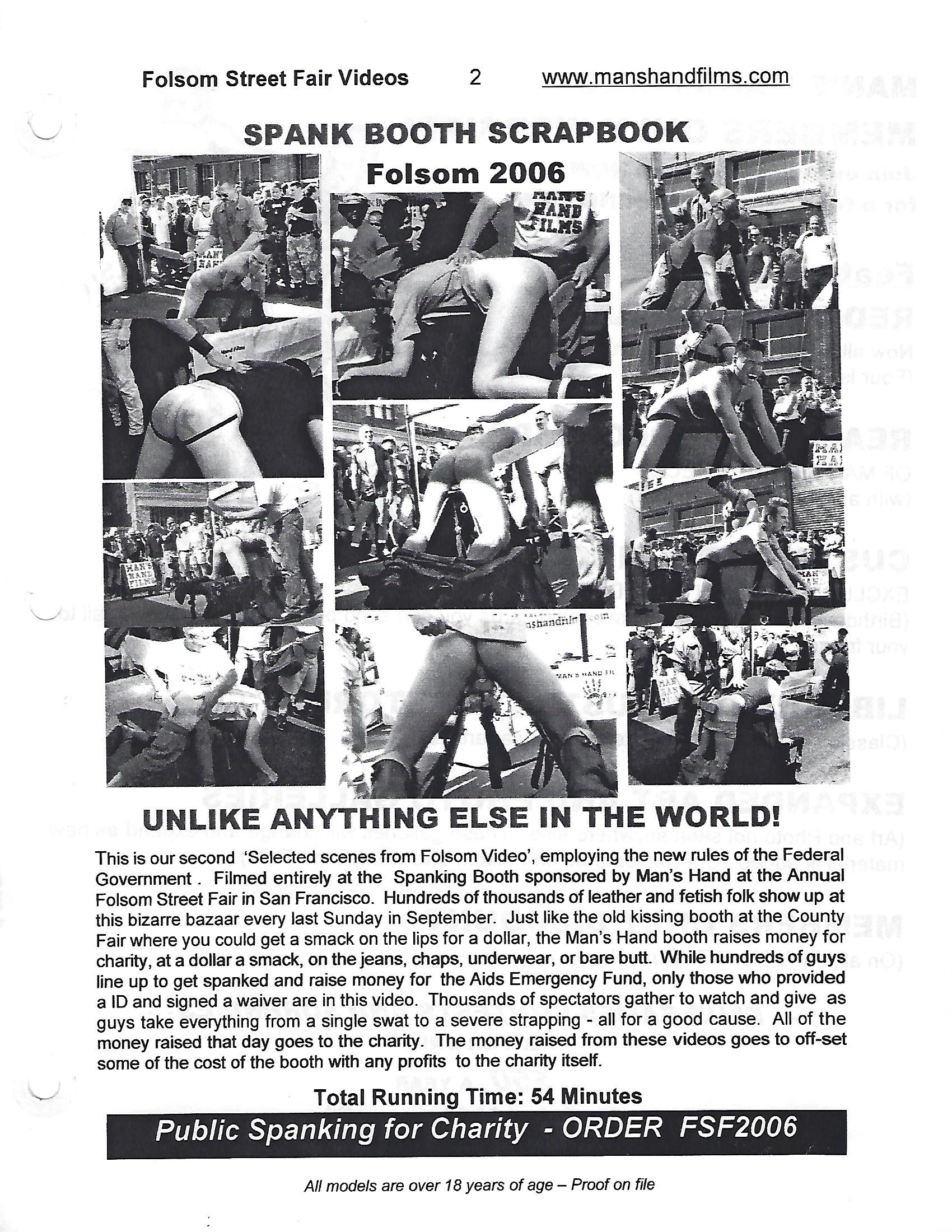 CLICK HERE for the earlier instalments