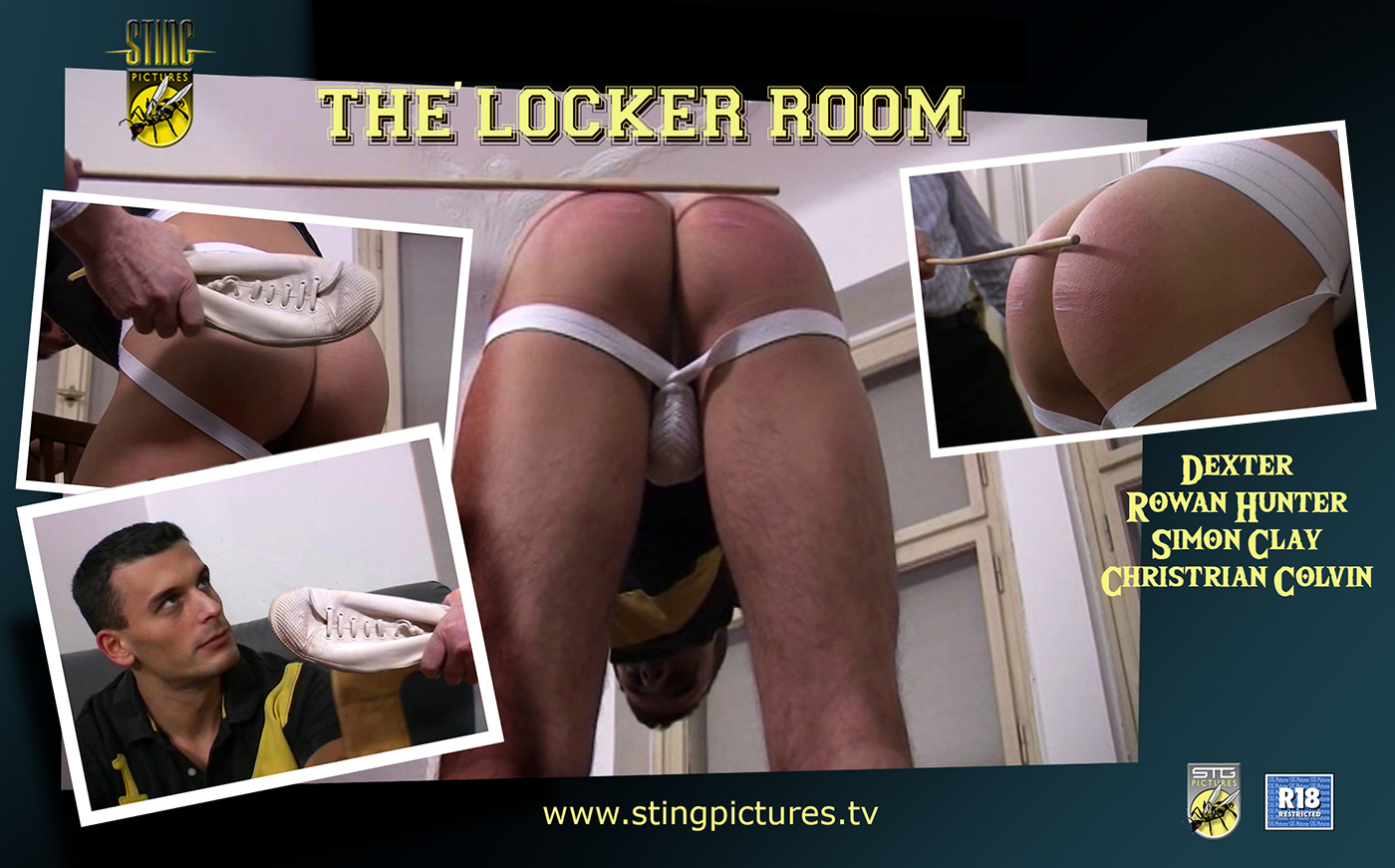 Scene Two of

Later that day in the locker room another student (Rowan Hunter) also tries a bit of skulduggery and this time makes off with the PT masters phone. However, the PT head (Dexter) is hot on his heels and drags him back to his office. Soon the lad is tasting the same medicine, a good hard spanking on the bare bottom this time followed by his trusty gym slipper.
*
Click Here or on the Continue Reading tab below to see more pictures and the video preview

*
______________________
The lad's bare bottom is soon enflamed but that's not the end of it. Out comes the PT master's short but whippy cane to finish the job. Each cut is like the sting of a wasp and it'll be sometime before this young student decides to get light fingered again!
Exhausted from his disciplinary duties the PT Master is asleep when the Headmaster strides in. He needs to ask some searching question about a few glaring irregularities in the department's accounts. It's certainly not looking good for the young PT Master.
If he doesn't want to lose his job there's always another way to sort it, similar but certainly harder for him than the boys who stole from The Locker Room!
Starting with the stinging rubber soled gym shoe
Then the cane!
Video Preview