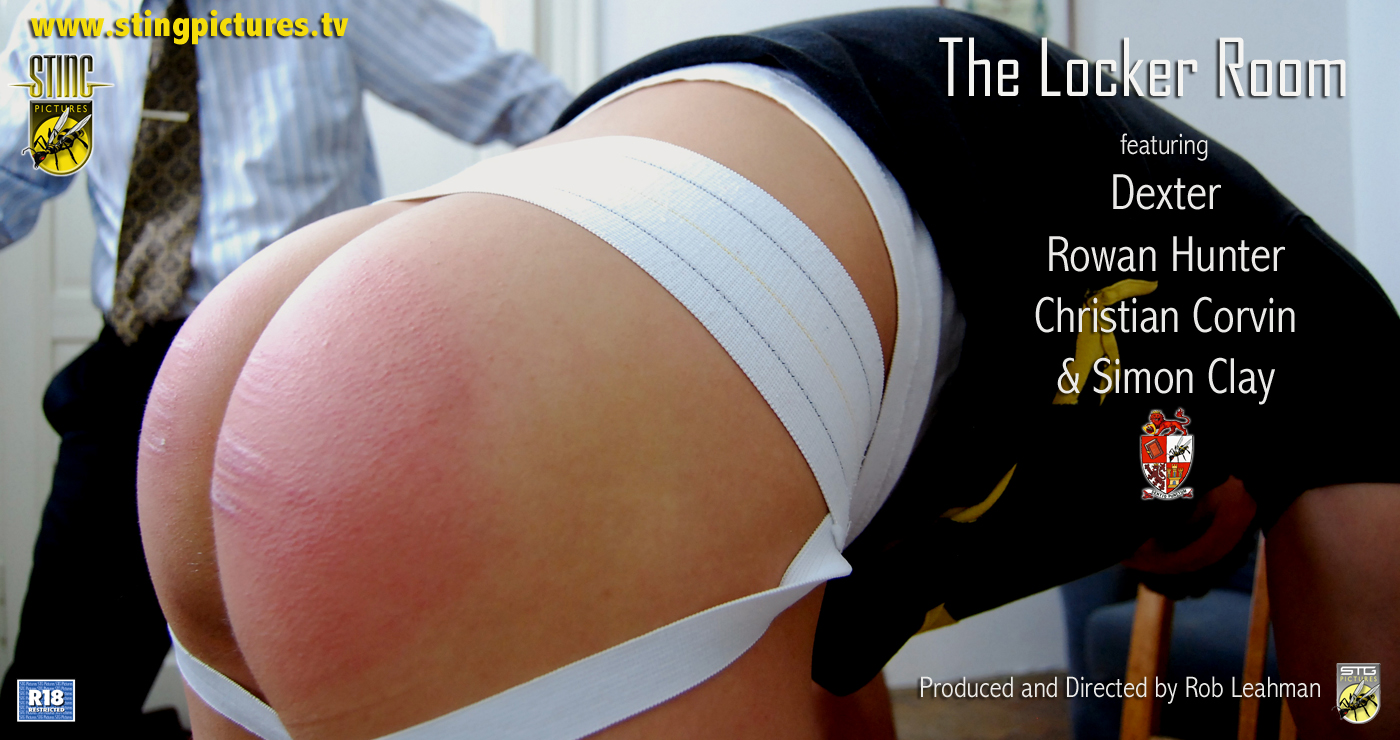 Starring Dexter, Rowan Hunter, Christian Corvin and Simon Clay
There's larceny in the locker room and something's got to be done about it. It all started with the attempted theft of the Head Boy's (Simon Clay) mobile phone by a light fingered younger student, Paul Williams (Christian Corvin) Caught in the act, the Head Boy decided to exact his own revenge and give him a damn good spanking there and then.
*
Click Here or on the Continue Reading tab below to see more pictures.
*
______________________
Paul yells out as the Head Boy slaps his up turned bottom hard then whips down his underpants and continues relentlessly on the lad's fast reddening bare backside.
All this yelling and commotion doesn't go unnoticed and soon the Deputy Head arrives to investigate this vocal mayhem! Seeing that the Head Boy has taken this unauthorized action he intercedes and regains control of the situation. Now Paul is over the Deputy Heads knee for daring to pilfer the Head Boy's phone.
This is quickly followed up with a good strapping the make sure the lad understands that stealing will not be tolerated. Paul bucks and yelps loudly as the strap sharply licks his already sore and burning bare cheeks!
However, now none too pleased with the Head Boy's initial reaction he too finds himself spread across the Masters knee for a sound spanking. There's only room for one disciplinarian in the place and it's not going to be the Head Boy!
TO BE CONTINUED
SCENE TWO AND A PREVIEW VIDEO TO FOLLOW