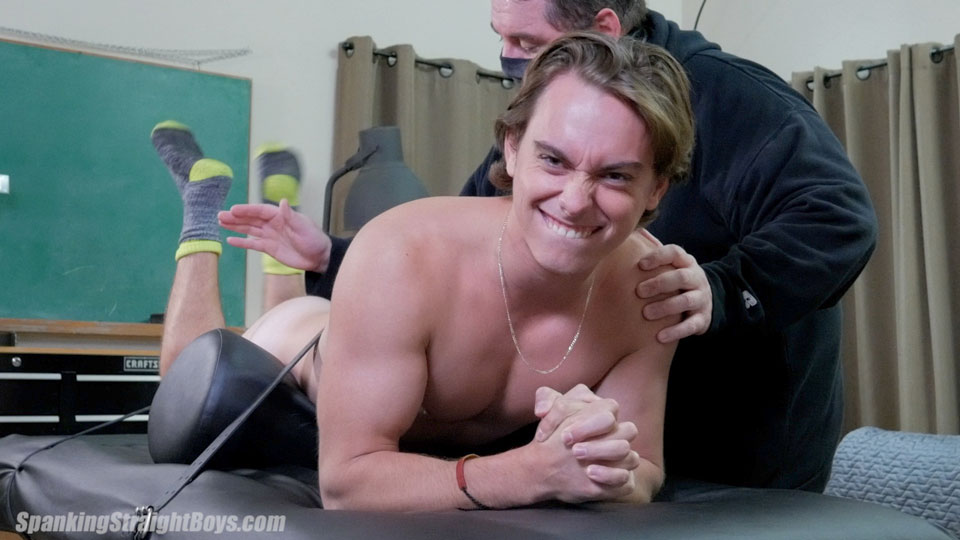 Spanking Straight Boys: Spanked and Tickled
Rich is a 23-year-old straight boy with devilishly good looks and a great body. He is very taken with himself and has done his best to maintain a demeanor that he feels makes him come off well in every video. Today, however, is different.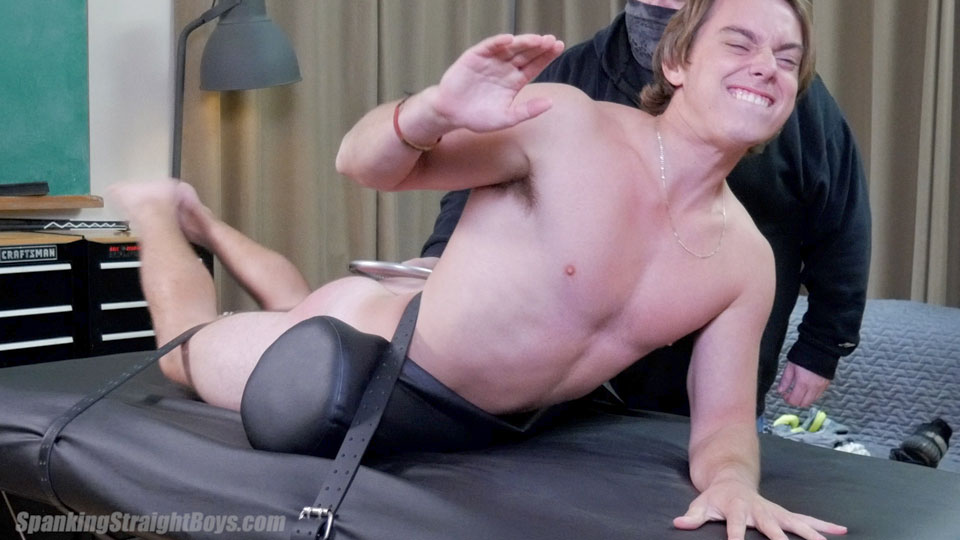 *
Click on the Continue Reading tab below to see more
*
______________________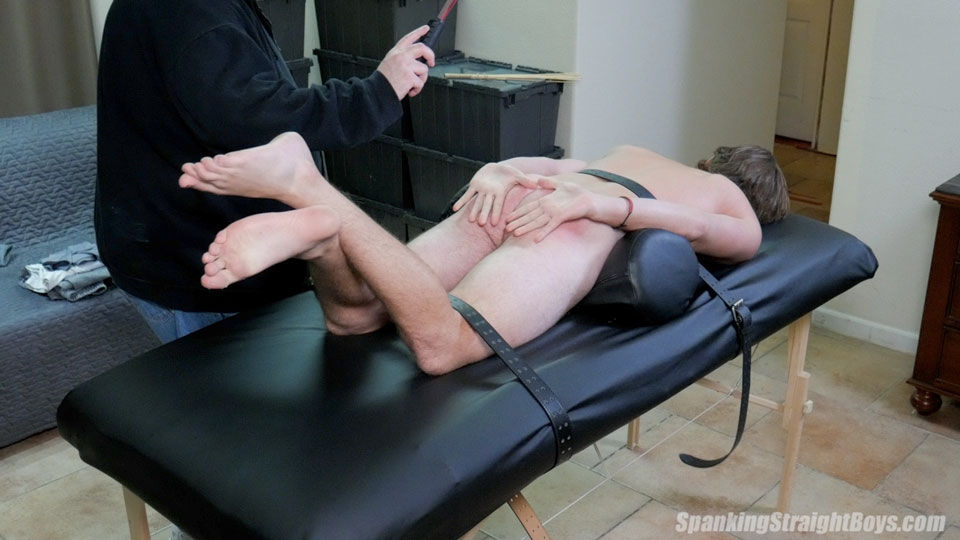 Tom straps Rich to the table and proceeds to spank him by hand, and with a birch, electric paddle and leather strap. Rich's butt gets red quickly and he has a hard time maintaining his composure. He writhes about and kicks his legs as the swats get his butt redder and redder.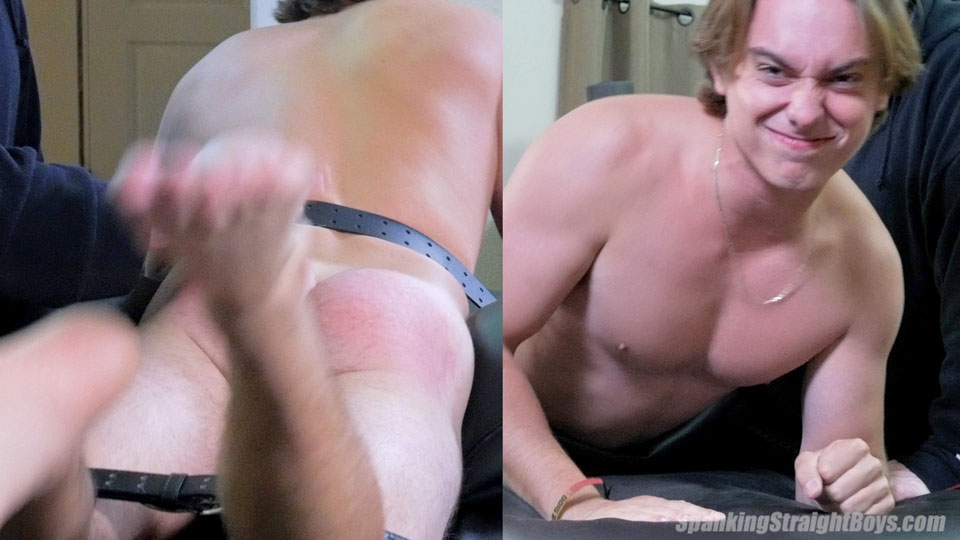 Then Rich really loses his composure when Tom discovers, quite by accident, that Rich is very ticklish. Tom tickles Rich extensively as Rich jerks and spasms to and from, telling Tom how bad the tickling is. Tom eventually releases Rich. Rich knows he failed miserably in keeping his composure. He has thoroughly embarrassed himself and expresses his dissatisfaction as he gets dressed. On top of everything else, Rich has to ride over 100 miles home on a crotch rocket motorcycle with stiff suspension and an uncomfortable seat.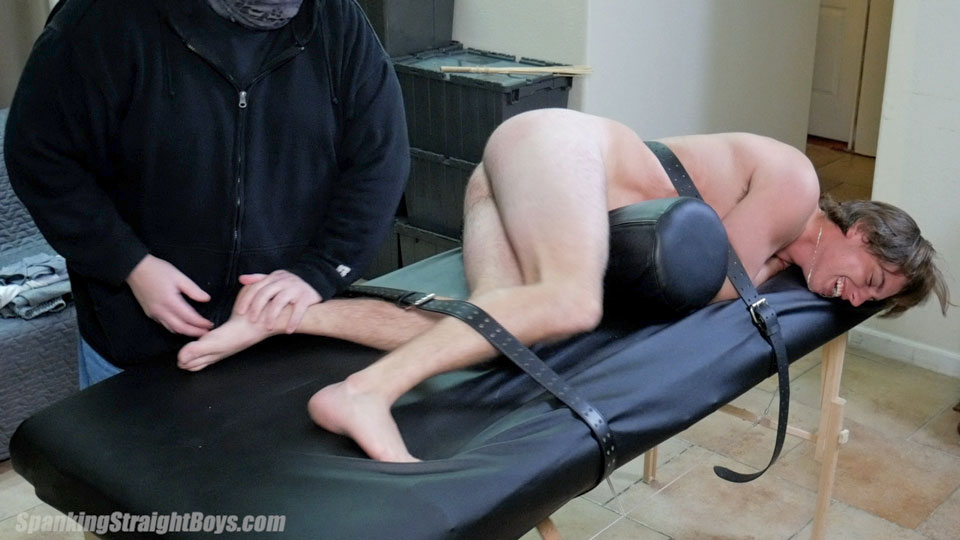 Video preview
Click on the pictures or links below to visit Spanking Straight Boys