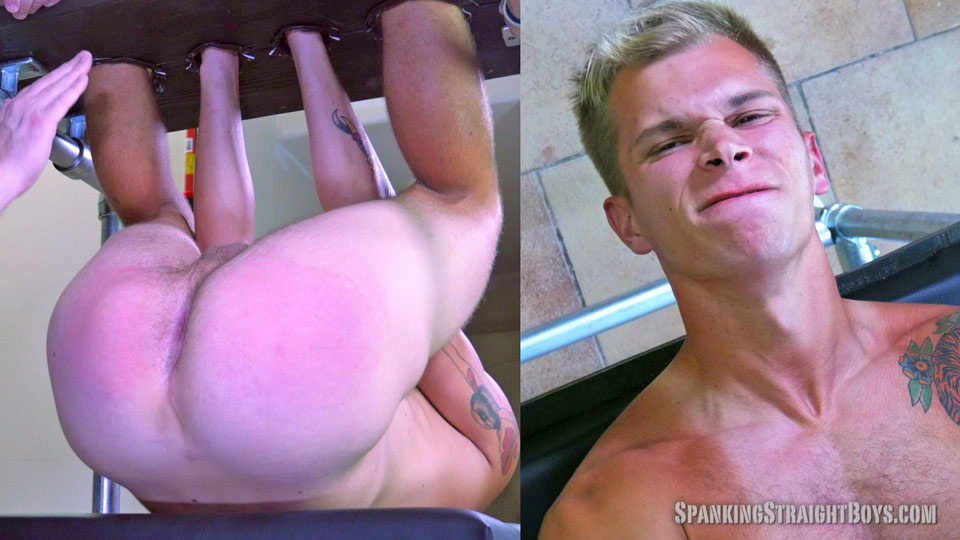 Spanking Straight Boys: Dustin in the Spanking Tower
Dustin is a straight 21-year-old United States Marine whose wife pushed him into doing gay4pay and spanking videos. She is the one who sets up his shoots, and she really only has one requirement: no women can be present. That's no problem for Tom!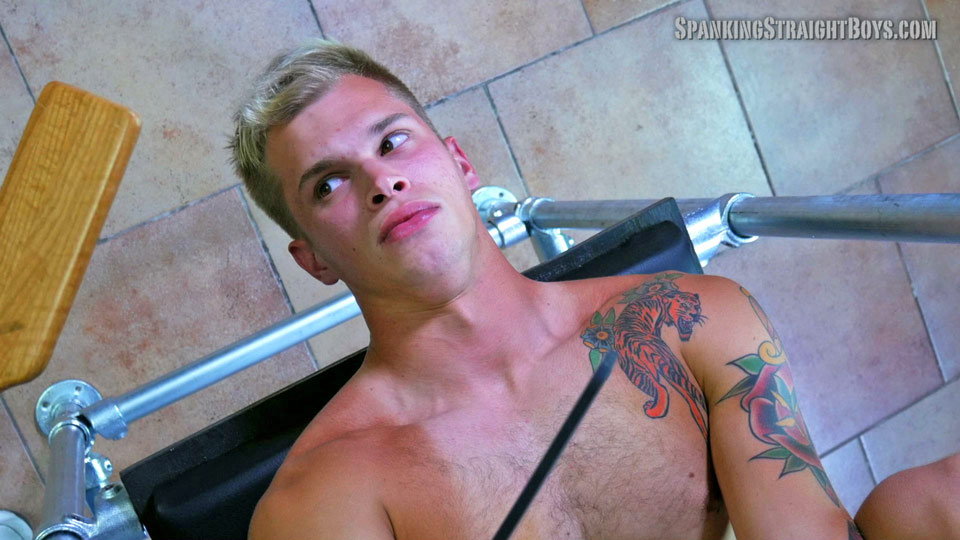 This is actually Dustin's second spanking (filmed a few weeks after his first spanking). He wasn't thrilled to come in for the first one, and doesn't seem excited for this one, either!
*
Click Here or on the Continue Reading tab below to see more.
*
______________________
Since his wife sets up his shoots, he really knows nothing about what is planned. He knew he'd be spanked, but he didn't know the spanking would involve bondage.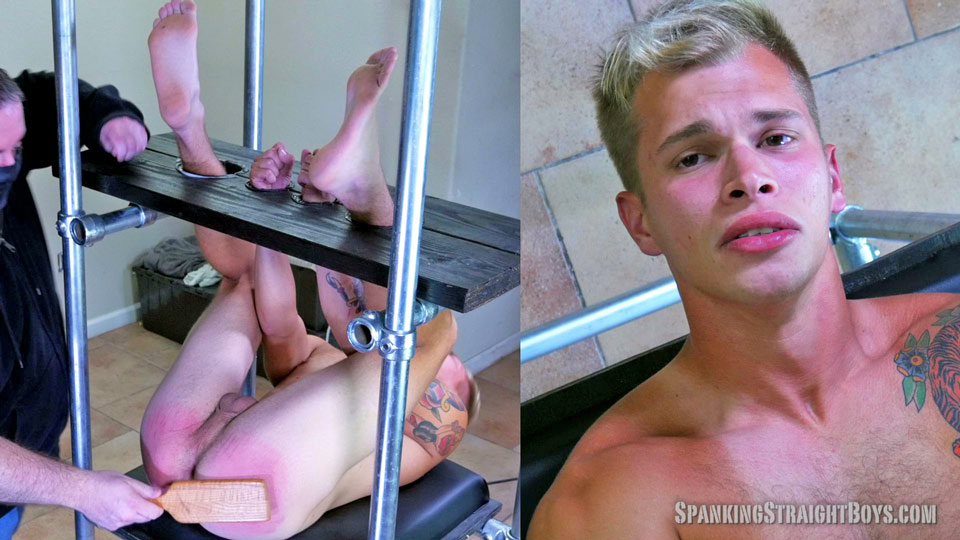 Given a choice of a wooden paddle or a silicone paddle/slapper, Dustin chose poorly and took the silicone paddle. As tough of Dustin is (and he is most certainly one tough Marine), the silicone paddle takes his breath away, reducing his voice to a whisper as he counts out the 30 strokes.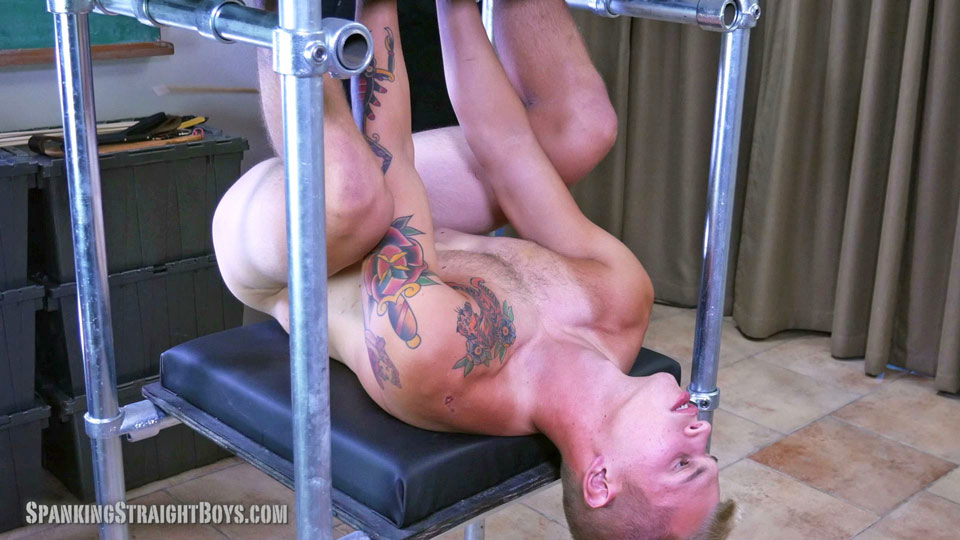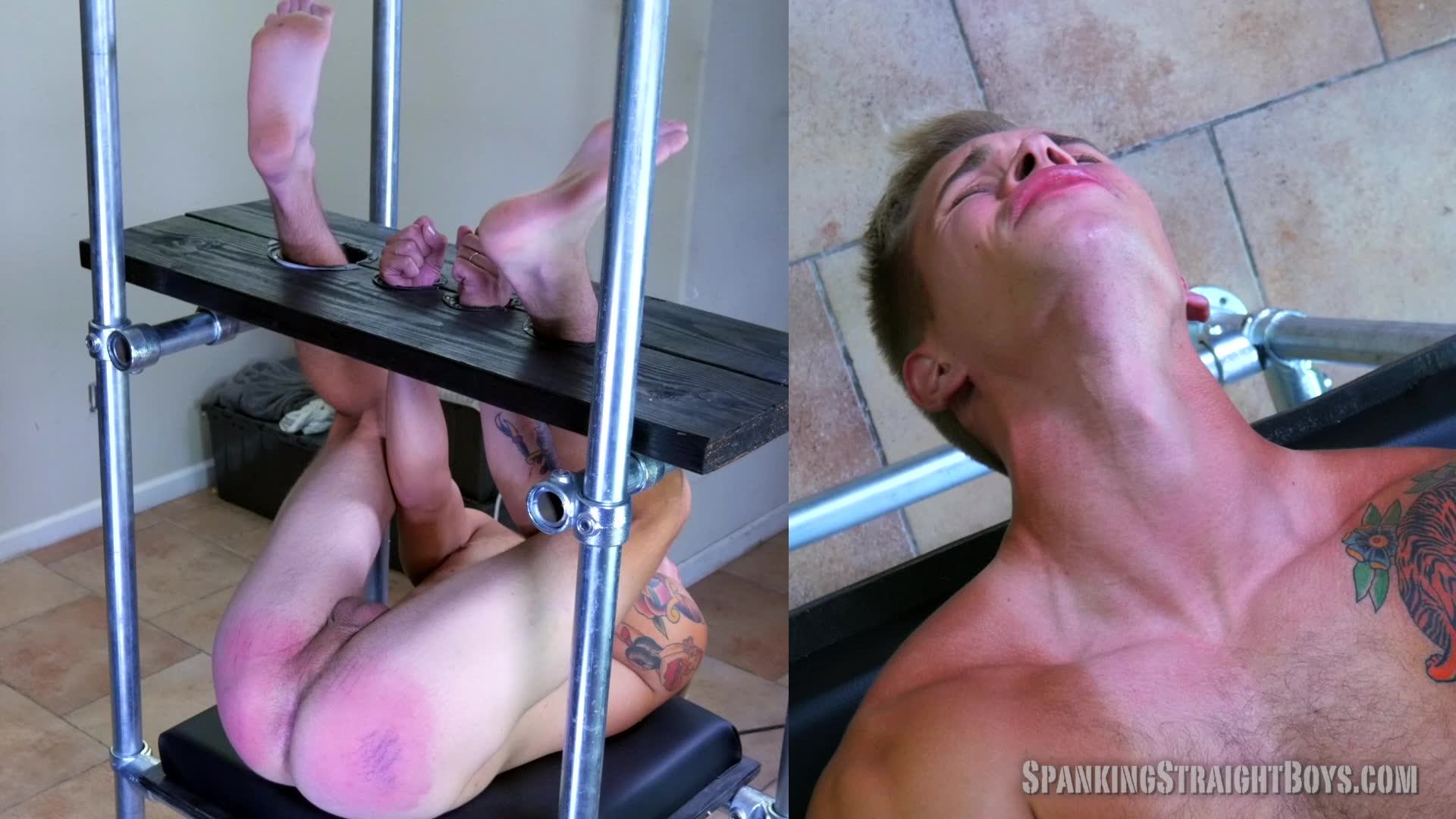 If that isn't enough, Dustin then gets it with a small, stinging flog and a wooden yardstick (and, of course, Tom's hand). Dustin really struggles with this spanking. Tears well up in his eyes, and, at times, it seems he might break down.
Video Preview
Click on the links on the pictures or links below to visit Spanking Straight Boys