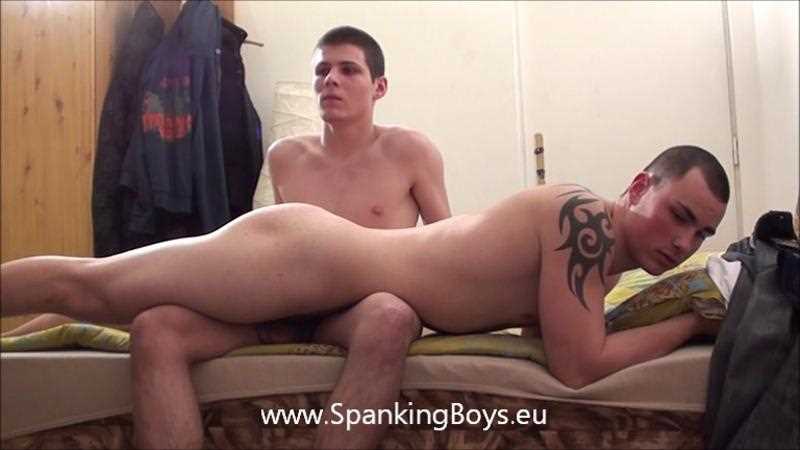 *
Click here or on the Continue Reading Tab below to see more
*
_____________
DAVIDE HARD BELT and LOST RULER
College boy Davide is caught stealing by his teacher who now orders him to strip and take a severe beating with the belt. In this session Davide also receives a genital punishment. Furthermore in these austere times students are required to look after their equipment well. So when this student loses his ruler, which is later found by the teacher the boy is in serious trouble. He is made to strip and lie across the teacher's knee and is spanked with the ruler and the teacher's hard hand, both on the buttocks, anus and later on his genitals. (OTK) .
From Spanking Boys Video
LUKAS LIZ. Vol. 1 and 2
This was the first time Lukas had been punished with the cane on the sensitive soles of the feet, (bastinado). The punishment continues with spanking strap over the master's knee. (OTK) Also includes genital punishment. Subsequently, some months later, as summer is now here and it is very hot Lukas goes to school in flip-flops instead of shoes, this angers the teacher who ties Lukas up and beats him both on the sensitive soles of his feet and also his bare buttocks .
From Spanking Boys Video
Army A** H***
The young soldier Michal is yet again sent in to the sergeant to be punished. After being ordered to strip, Michal was punished on his anus with a riding crop. The initial punishment was followed up with a severe spanking first with a strap and then by hand. After Michal's Punishment the Sergeant decides to give a painful spanking to yet another soldier. Lukas points out that his not due any punishment, but the sergeant indicates that it is he who just wants to punish him, so Lukas complies. After being asked to strip Lukas is punished across his sensitive anus with a riding crop, this is followed up by a severe spanking with the strap first and then by hand.