The artist Copper's series on the history of Male Spanking Movies continues.
A SHORT HISTORY OF MALE SPANKING VIDEOS – ATHLETIC MODEL GUILD

The very first company to ever produce all-male spanking films for commercial release was the ATHLETIC MODEL GUILD founded by Bob Mizer in December of 1945. Mizer's career in photographing male nudes actually began in 1942, although it hit a major set-back when he was convicted of having sex with a minor who was modeling for him in 1947. Mizer was sentenced to a labor camp in Saugus, California, and then he was arrested again in 1954 for the unlawful distribution of obscene material through the U.S. mail.
In spite of this, Mizer went on to become one of the true pioneers of "beefcake" photography, founding the "Physique Photo News," but changing the name to "Physique Pictorial" in 1951. During his 50-plus year career, Bob would see society evolve, eventually allowing photographs and videos showing full-frontal nudity and bodily contact. In the winter of 1957, Bob expanded A.M.G. from simply still photographs to include films that were released on 8mm prints and sold for $12 each.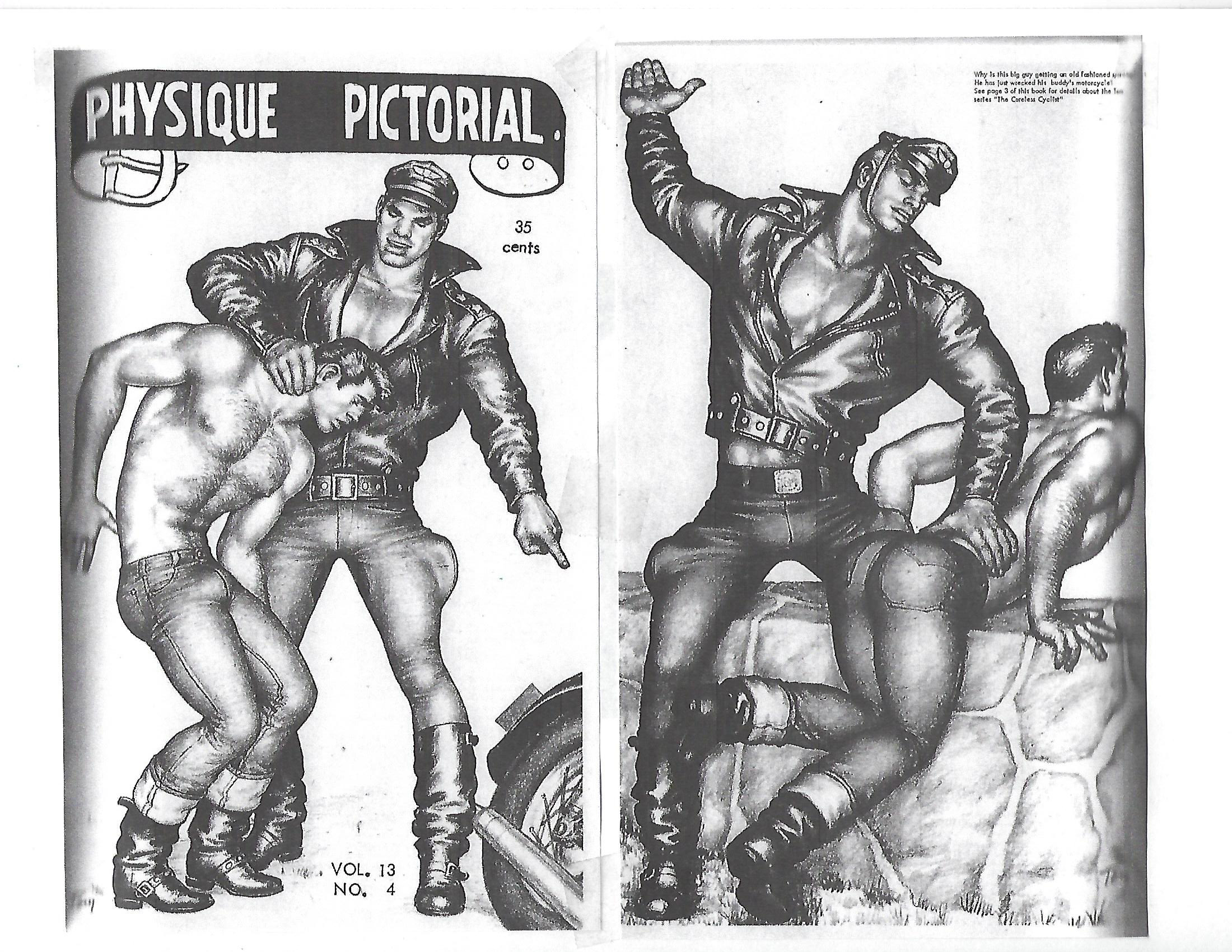 In addition to his nude photography, Physique Pictorial also included many drawings by erotic artists like George Quaintance, Harry Bush and Tom of Finland. In return for allowing their illustrations to be published, Miser gave them free advertising for their own mail order service, and encouraged their creation of mostly taboo art. The example that I have included is the front and back covers from May of 1964 by Tom of Finland.

In March of 1959, an A.M.G. film called "Bathroom Athlete" had a storyline with a bodybuilder flexing and posing in front of a mirror while his two younger brothers spy on him, resulting in the first-ever spanking scene in an adult movie. The reaction to the spanking was so good that Mizer continued making videos with similar themes.

The vast majority of Athletic Model Guild's early films were simply a single model posing in a G-string. Later, Mizer began pairing models together, again posing together, but eventually wrestling and spanking each other. In 1980, Bob Mizer began experimenting with the new technology of video tape, and in November of 1983 he released his first features on VHS and Beta cassettes. The cost of these tapes was $40 for a 30-minute tape $75 for an hour-long tape and $125 for a 2-hour long video.

While some AMG Spanking Videos had very simplistic stories, the vast majority are simply two models spanking each other, usually switching positions halfway through. These videos are titled simply with the names of the two models, and they are not consistent (like alphabetically, in order of the spankings, etc.). In June of 1987, Bob Mizer wrote the following in Physique Pictorial: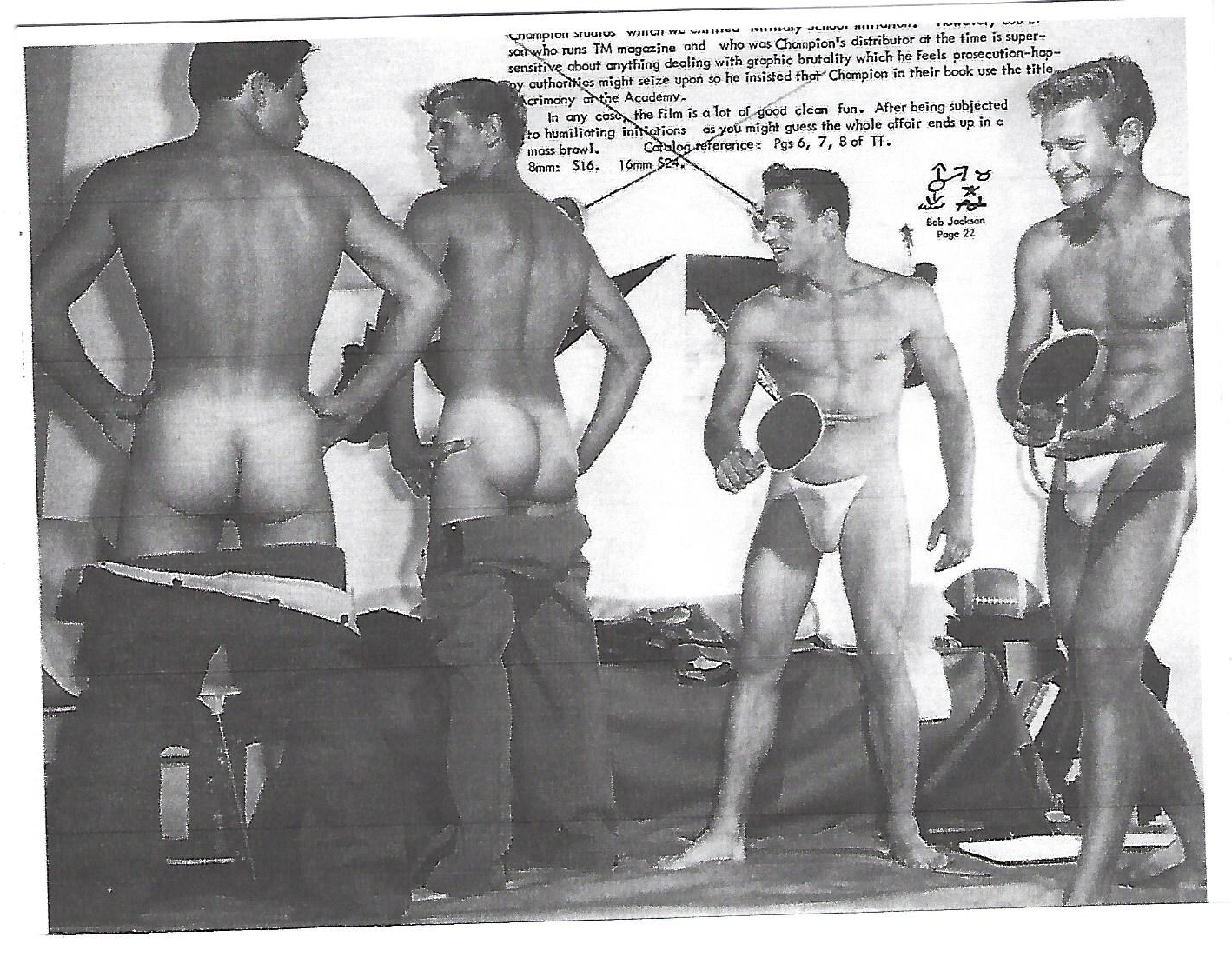 HALF THOUSAND SPANKING PAIRS FROM AMG
At first, we were surprised at the number of customers who asked us for spanking photos and films, and we were even more amazed at how many of the models really seemed to enjoy the action. Only a few have refused to take part in the action, though most would much prefer to be on the giving than on the receiving end. But at AMG we are democratic and make sure that both get to enjoy the fun.
Click Here or on the Continue Reading tab below to see more.
*
______________________
We have also loaned a number of our models to Man's Hand spanking productions, who have an entirely different approach than do we: less nudity and sensuality and more serious paternal discipline which we realize that some customers may prefer but are not prepared to offer ourselves.
If you review the catalog of Mizer's spanking videos by the model's names, you will discover that he basically paired every model with every other model in his stable – and the results are remarkable in quantity, but quite disappointing in the quality of the spankings or stories. In all, AMG offered 19 spanking-themed features and 847 pairings of models spanking each other.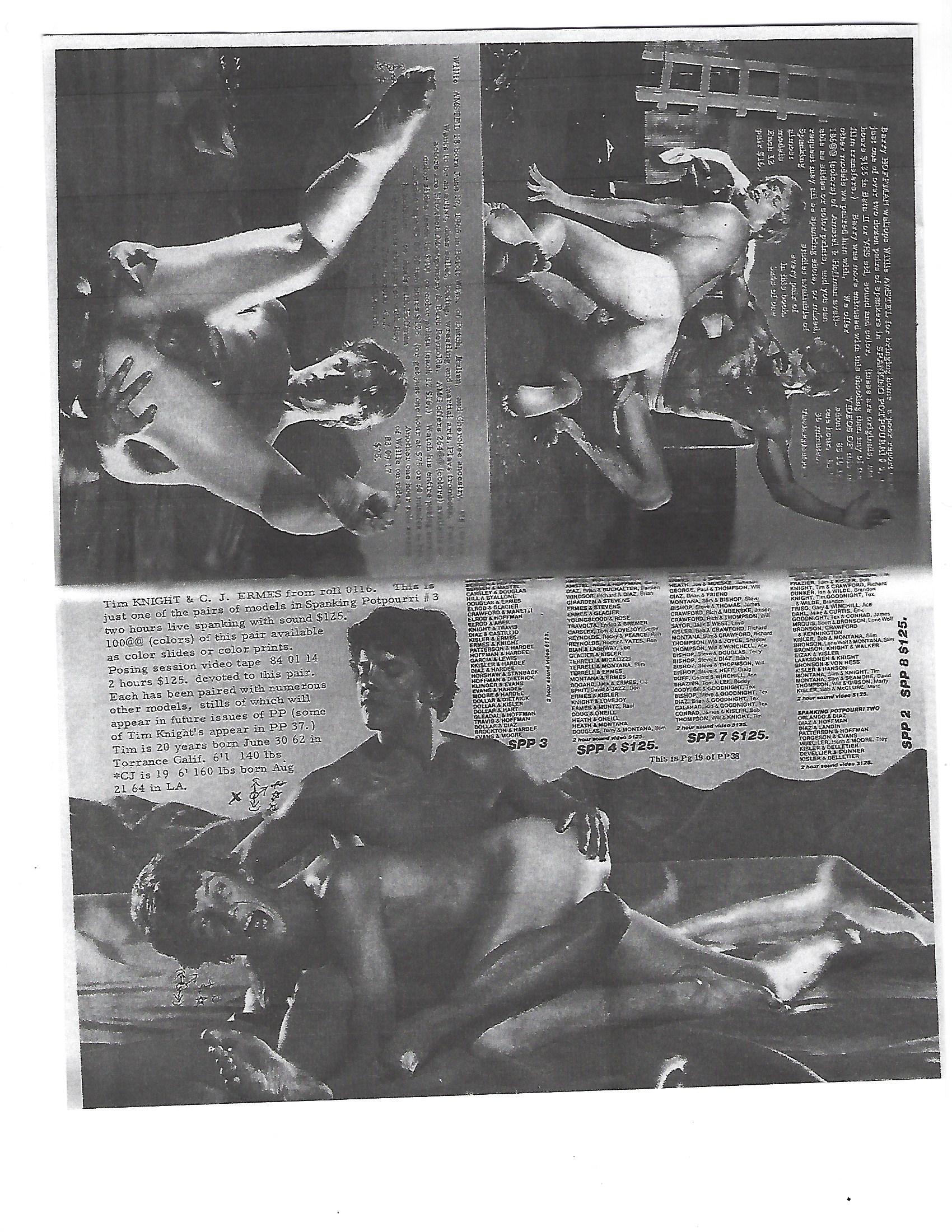 Since most of these videos are relatively short (an average of 4.5 minutes), in September of 1982, A.M.G. offered a 2-hour compilation video of "Spanking Pairs". These videos compilations were so successful, that Mizer later created a series called "Spanking Potpourri" with from 10 to 25 spanking scenes on each video. The Spanking Potpourri videos originally sold for $125 per cassette and in all, A.M.G. produced 40 Spanking Potpourri videos. Many of these spanking compilation videos have been available from the Bob Mizer Foundation on DVD for $39.95 each.
Bob Mizer died on May 12, 1992 from cardiac arrest in Los Angeles. At the time of his death, his catalog included more than 1-million photographs and more than 7,500 hours of film.
In 2003, former Falcon Studios photographer Dennis Bell purchased the Bob Mizer estate and then established the non-profit Bob Mizer Foundation; a charity for educational and research purposes, and to promote and preserve controversial and erotic photography. His archives contain the most complete collection of Bob Mizer's photographs, negatives and videos.
Further information can be found at:
BOB MIZER FOUNDATION
PO Box 511
El Cerrito, CA 94530
Scroll Down for More AGM catalogue images
*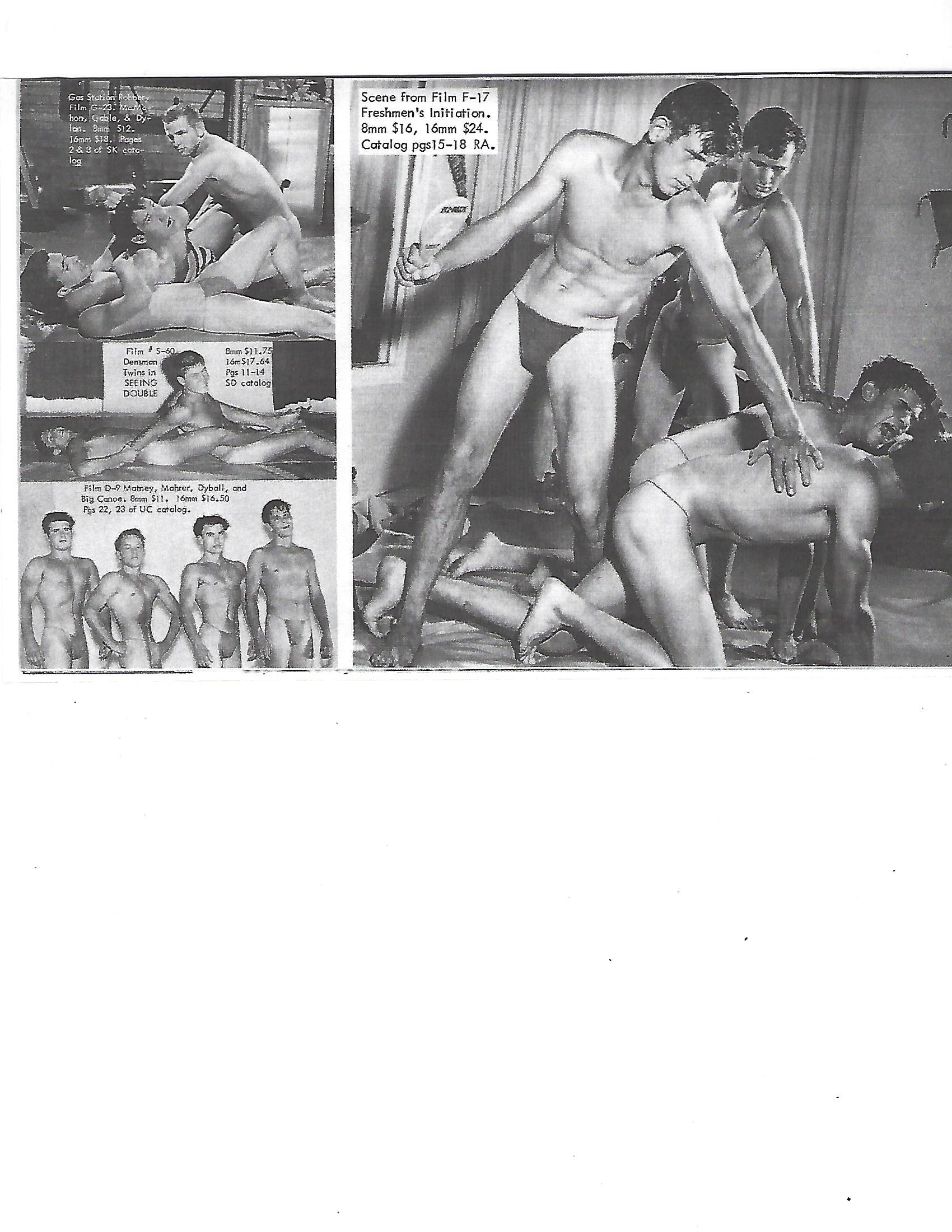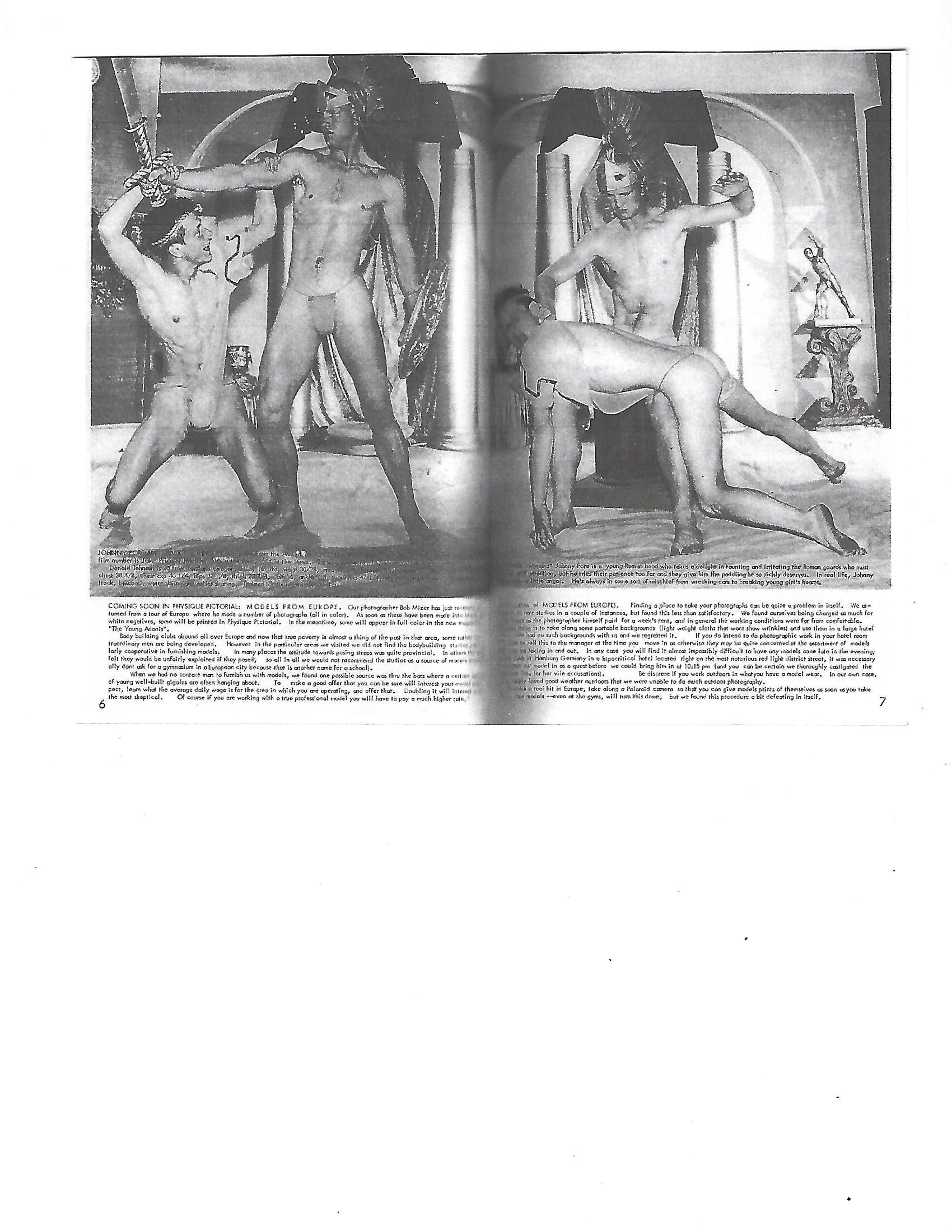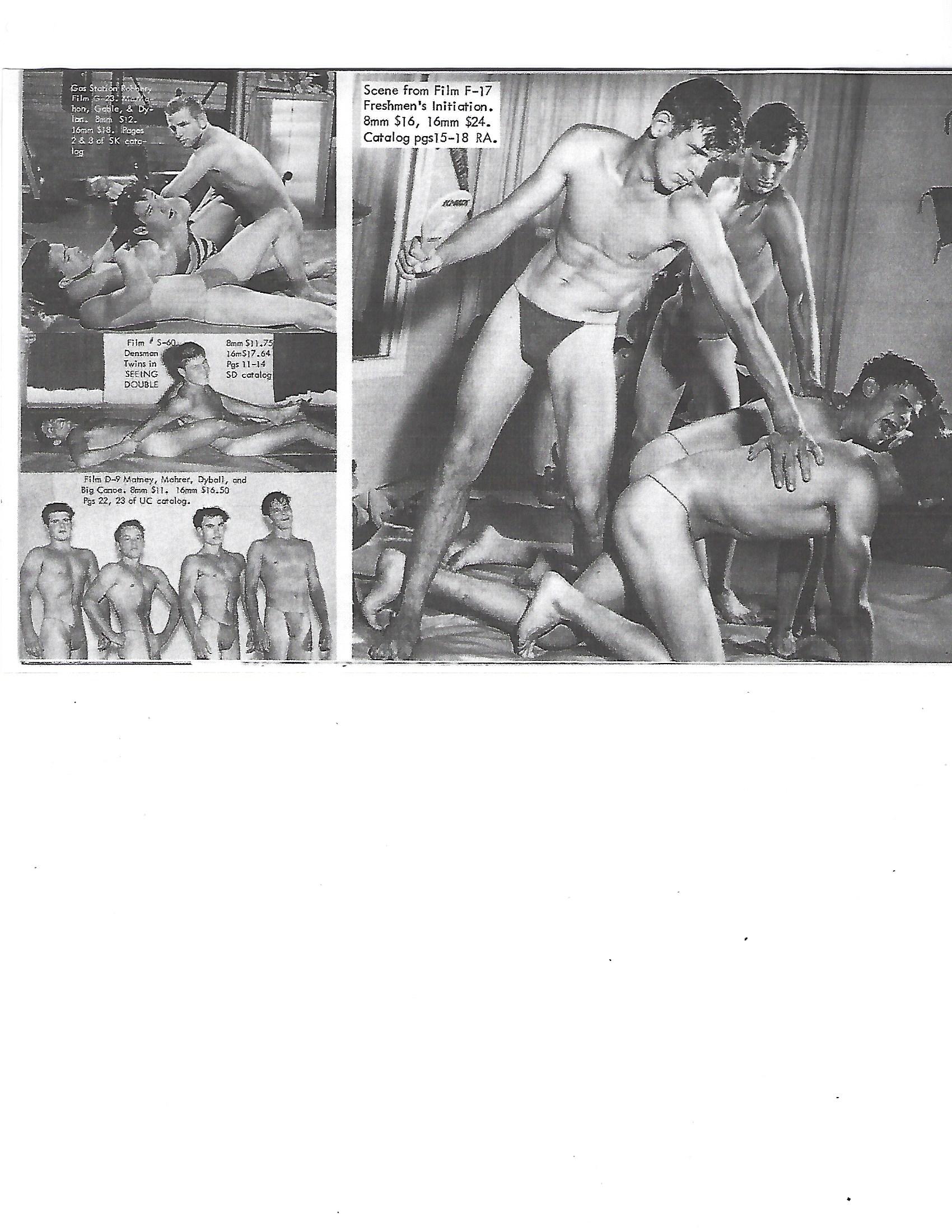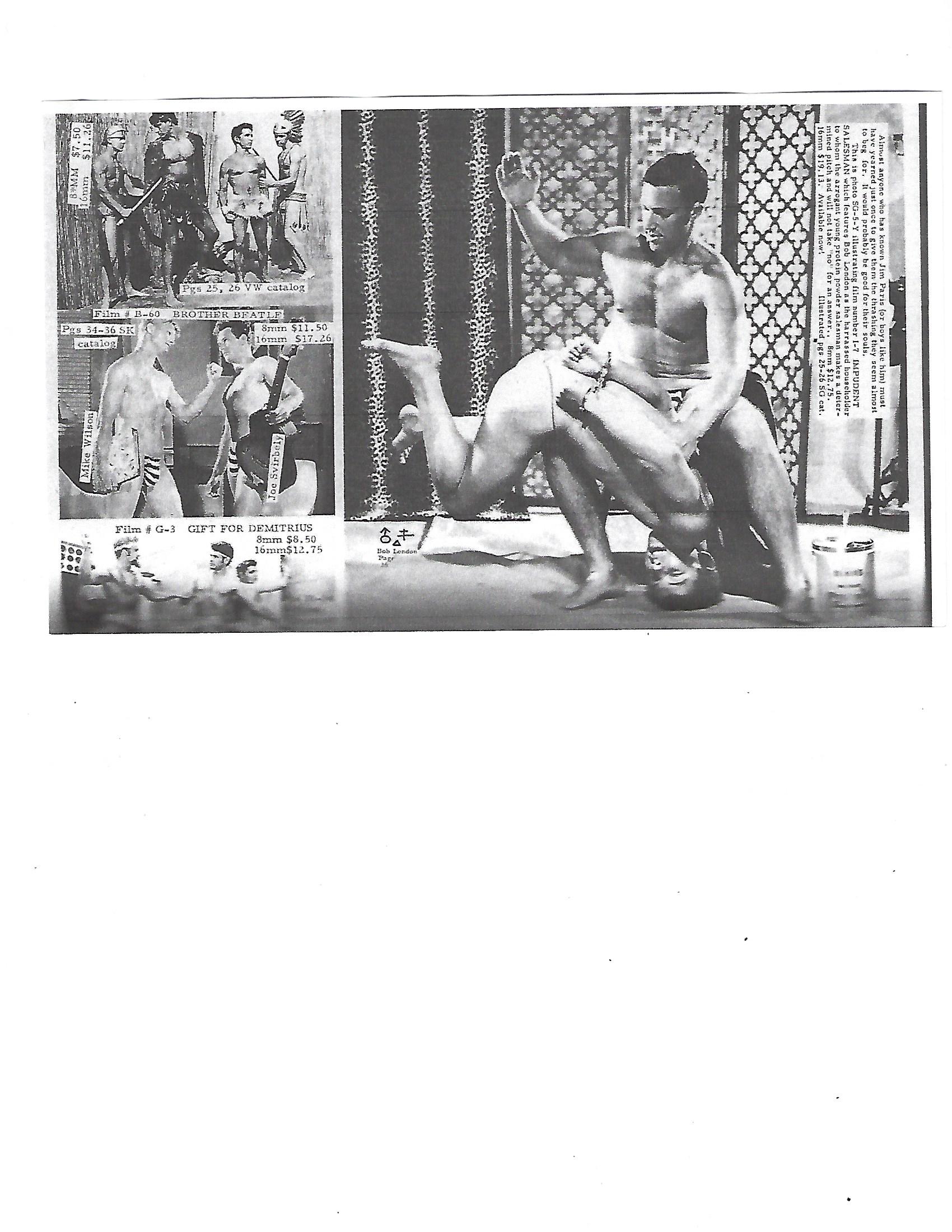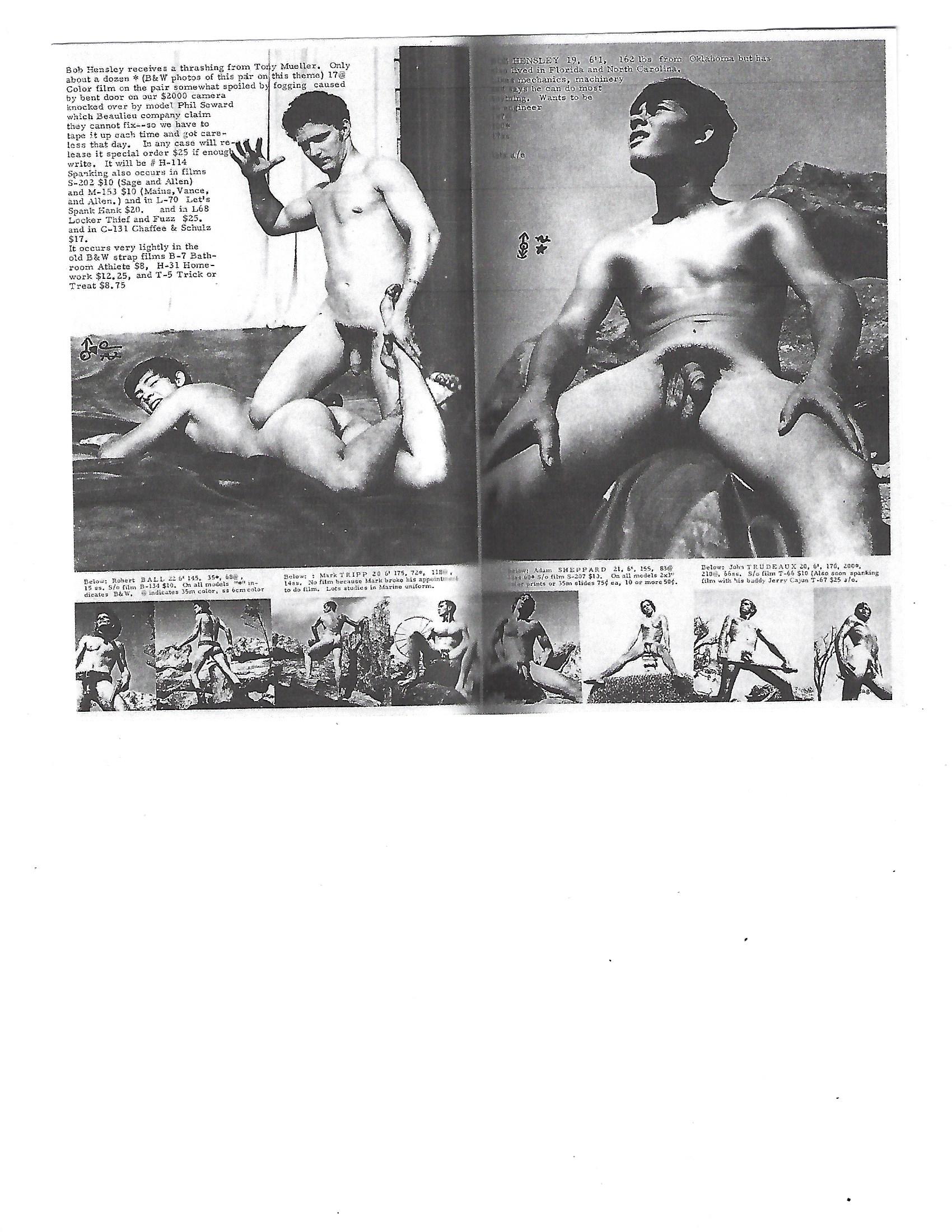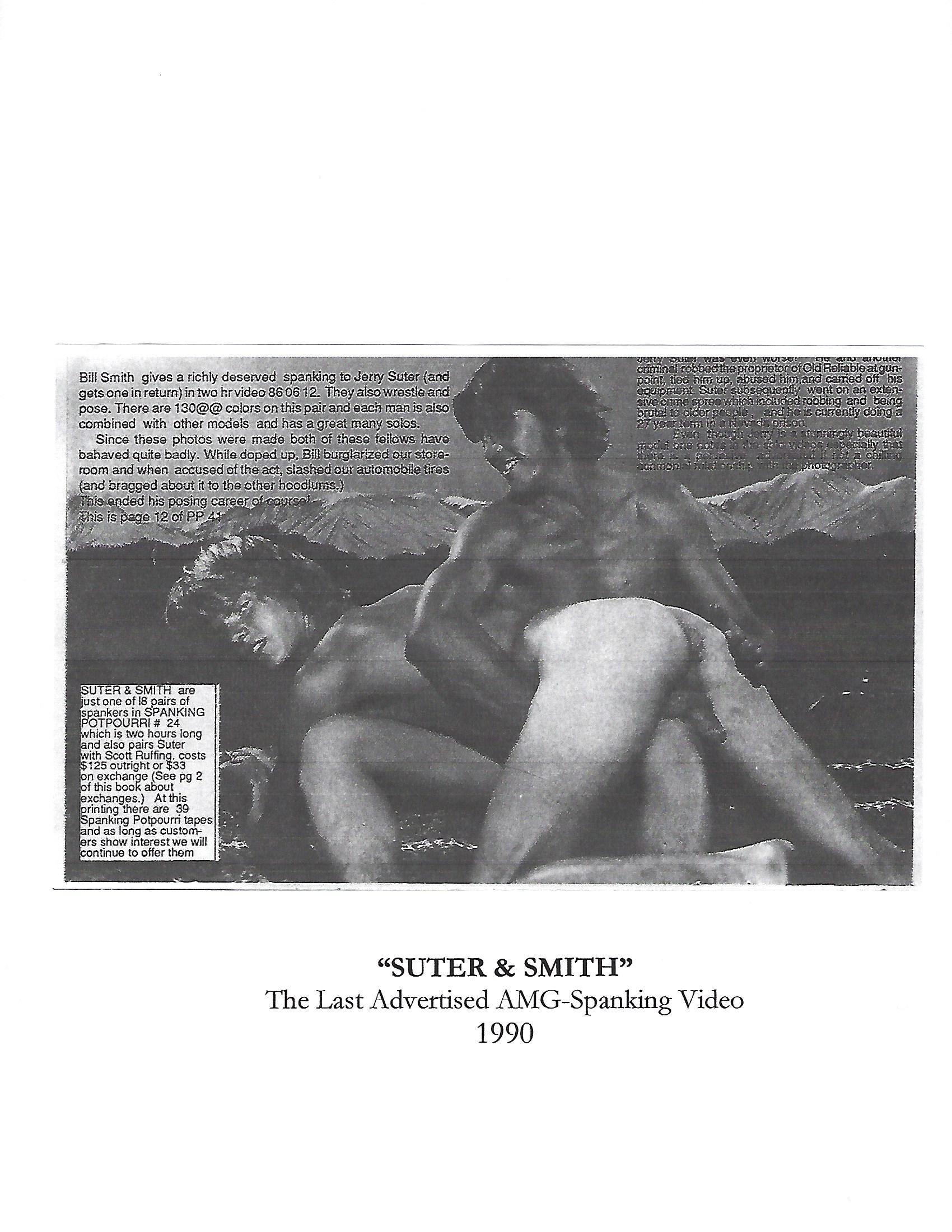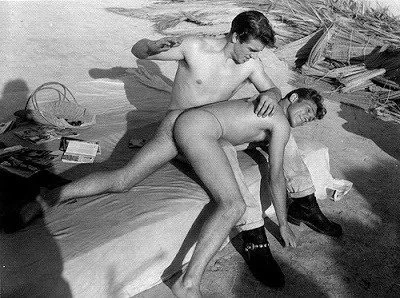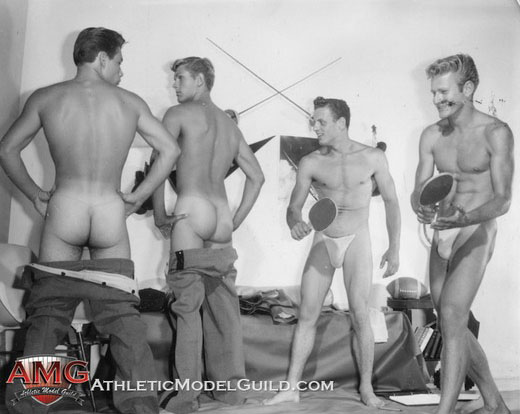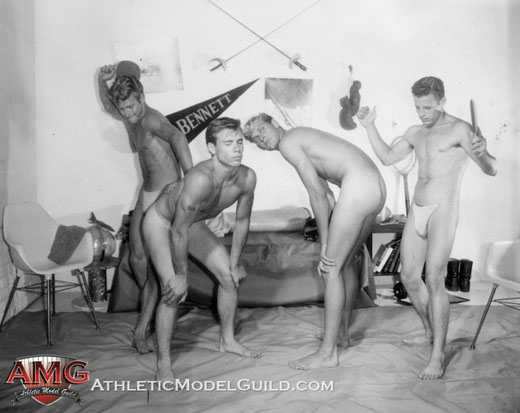 CLICK HERE for the earlier instalments