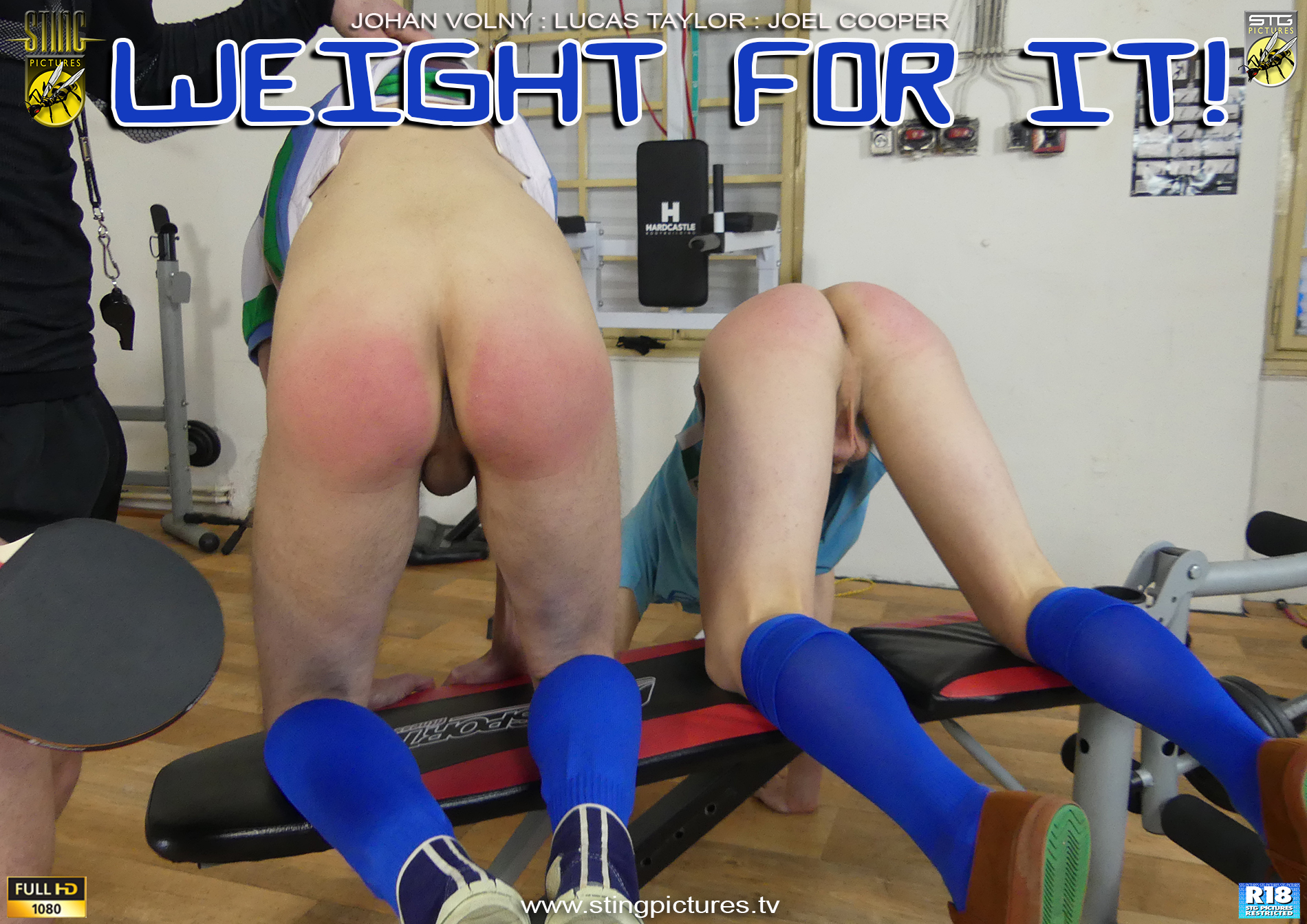 One instructor (Johann Volney) had two students (Lucas Taylor and new lad Joel Cooper) trying to get in to shape.
They are not really helping themselves much, by eating sweet treats when the instructors back is turned.
Of course Mr Volney has the answer to this and decides to concentrate his training more to the gluteal region.
*
Click here or on the Continue Reading Tab below to see more pictures and the video preview
*
Meaning in short both lads with get a good bare bottom spanking and that is just to start!!