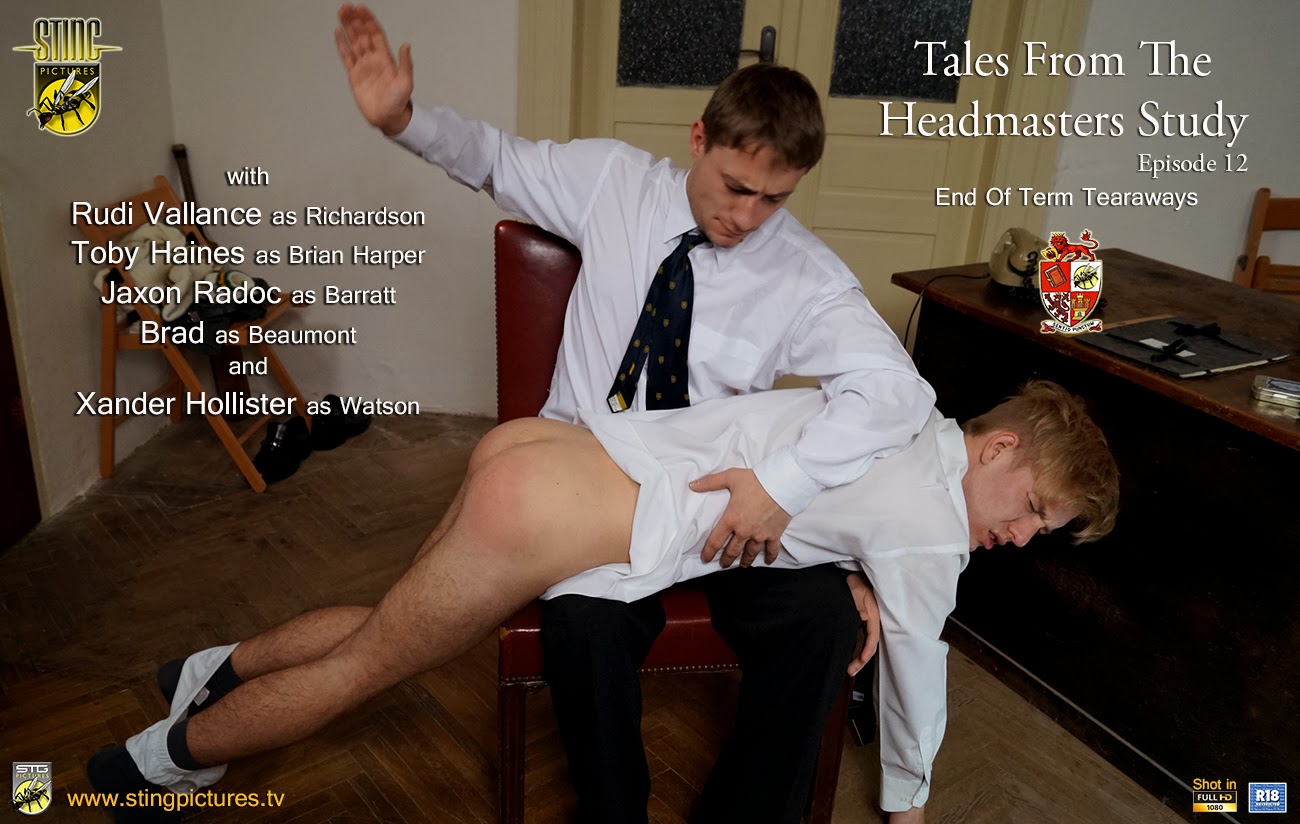 Tales from The Headmaster's Study 12
Starring Xander Hollister, Rudi Vallance, Toby Haines, Brad and Jaxon Radoc
Part 1 of 2
訪問 Feel the Sting Blog 對於中文
In college again and not much has changed discipline wise with the student body continuing to flaunt the rule book.
Prefect Brian Harper (Toby Haines) is hot on the trail of Watson (Xander Hollister) who he suspects has crept in to the storeroom for a quick smoke. He's right of course and catches him red handed.
*
Click Here or on the Continue Reading tab below to see more pictures.
*
______________________
Now Watson's bottom will be red handed too as Harper's stinging palm descends on Watson's bare bottom!
This quickly followed up with a whacking on Watson repositioned and well raised backside with a wooden rule.

Sixth former Beaumont (Brad) has been swinging his fists again and sits waiting outside the Headmasters study. Called in to explain himself he knows he's going to get that promised spanking and severe caning spoken of the last time he was caught fighting.
The spanking was scorching enough but now Beaumont waits for the first cut of the Heads well-oiled rattan punishment cane. The burning stripes are laid and one sixth former, his backside on fire, now wishes he hadn't been so reckless.
TO BE CONTINUED
FURTHER SCENES AND A PREVIEW VIDEO TO FOLLOW