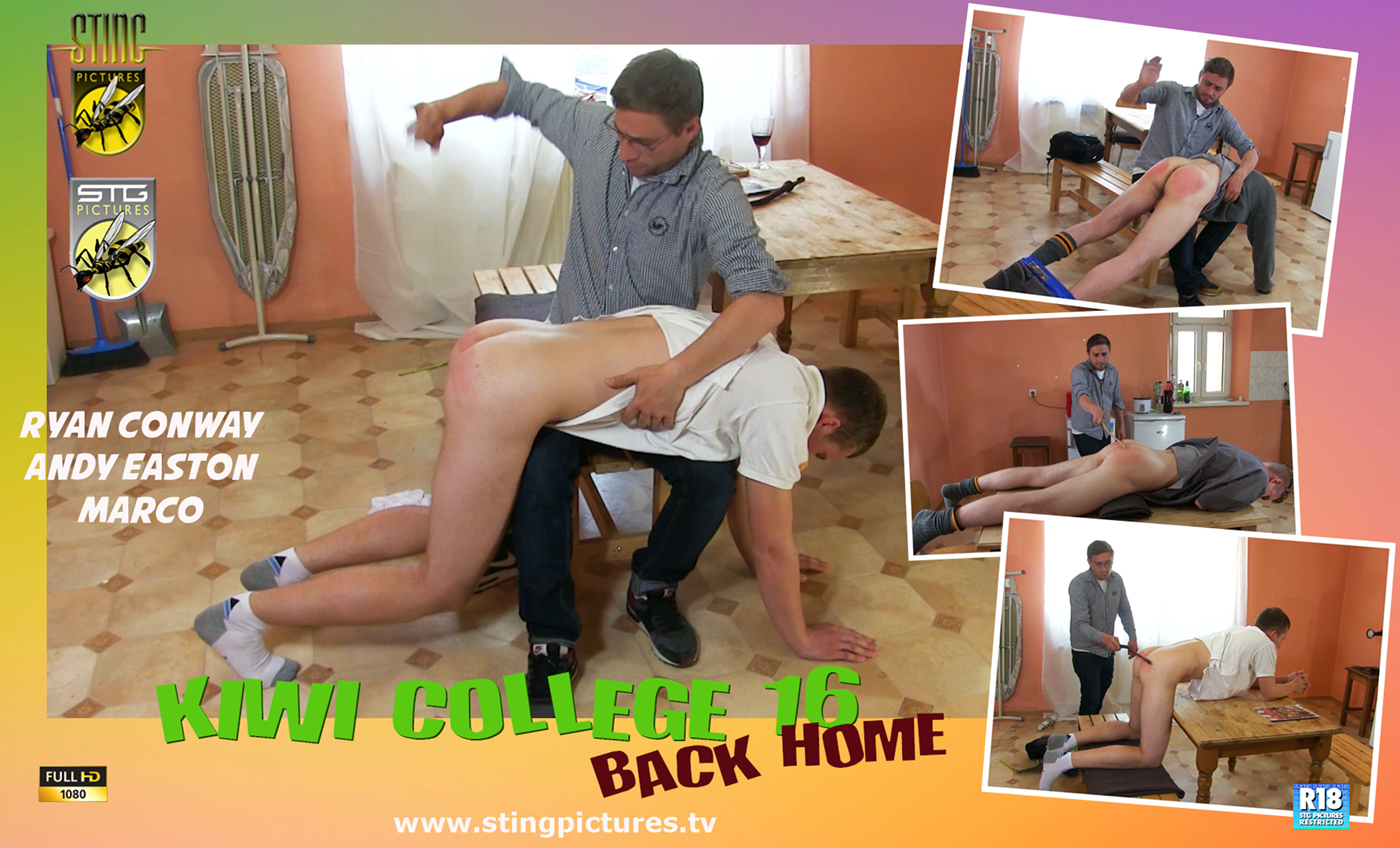 Next to return is Ryan's step brother Daniel (Andy Easton) he too has been playing a game of cat and mouse with his teachers and the college. He's supposed to have been playing at a college soccer match, being one of the colleges leading players but instead he was bunking off. Time for him now to get a good wake up hiding!
First Marco will use his favourite boy training instrument, the riding quirt. Kneeling on the kitchen bench over the table.
*
Click here or on the Continue Reading Tab below to see more pictures and the video preview
*
_____________
Daniel's rounded and raised bare bottom is the perfect target.
Of course he too can expect a good long and hard spanking to follow! Game set and match!