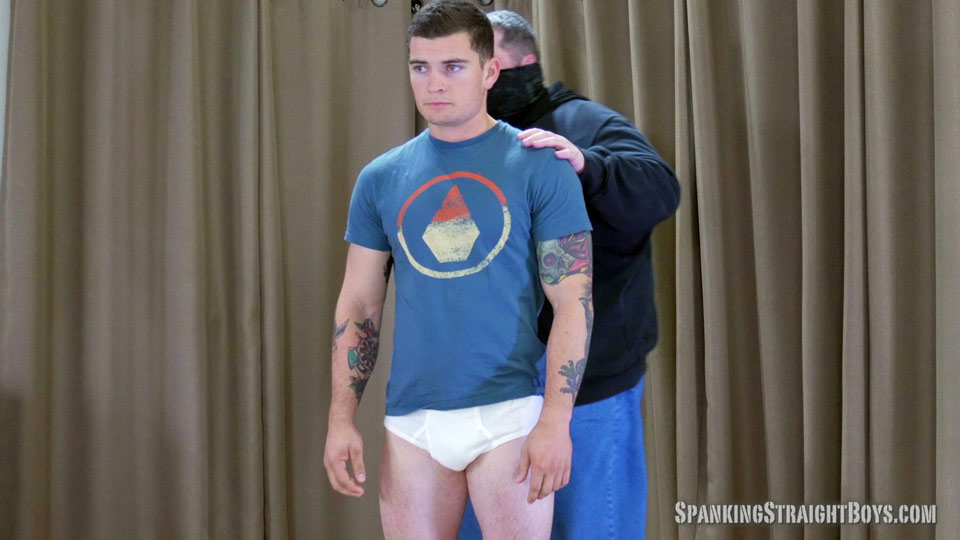 Spanking Straight Boys: Wes – Wedgie and Butt Plug Spanking
Wes is a hot, ripped straight boy with a great body, including an amazing butt. Today Wes is in for a very different spanking. Spanking Straight Boys have shot a wedgie spanking before, but this is the first time they have combined a wedgie with a butt plug.
*
Click Here or on the Continue Reading Tab below for more pictures and the video preview :
WARNING: this video features the graphic insertion of an anal plug
*
___________________
Every time Tom pulls Wes' waistband up more with the industrial hoist, Wes' tighty whities push the butt plug farther up into his butt. It all pushes Wes much further than in his previous spankings, even though the spanking isn't quite as hard. Every time he takes a swat, the butt plug pushes harder as Wes jerks around.

Tom uses his hand, a riding crop, birch, yardstick, and a rubber paddle on Wes' muscular butt. Wes struggles and strains under it all. By the end of this video, Wes looks exhausted.

Video Preview – Warning graphic content
Click on the links on the pictures or links below to visit Spanking Straight Boys