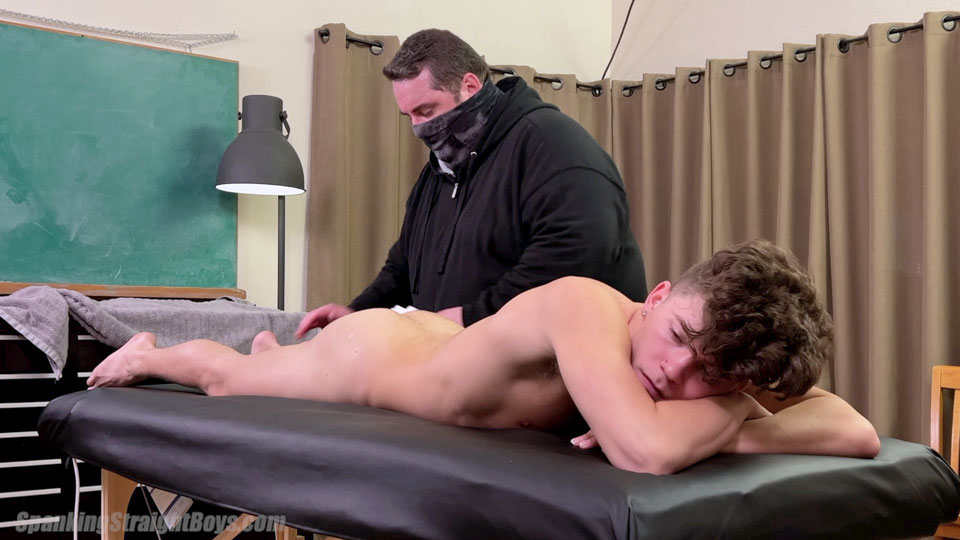 Spanking Straight Boys: Drake's First Spanking
Drake is a hot, smooth 19-year-old with a big cock. He's been offered the opportunity to do a spanking video before, but he turned it down because he thought it would hurt too much. Luckily for us, he's accepted Tom's offer and now the time has come to get his first spanking in years.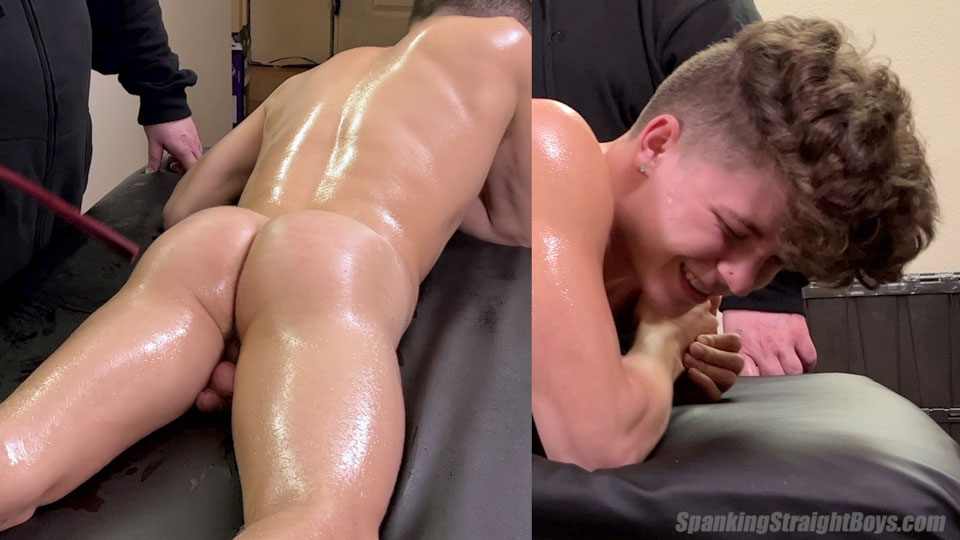 Tom does something new for this time. He puts Drake on the massage table, but, before the spanking begins, Tom oils Drake's body up from neck to toe. This makes Drake's smooth, lean form glisten throughout the video. We've heard it said that spankings on wet skin hurt more. Tom would have asked Drake if the oil made this spanking more intense, but Drake wouldn't have a frame of reference.
*
Click on the Continue Reading tab below to see more
*
______________________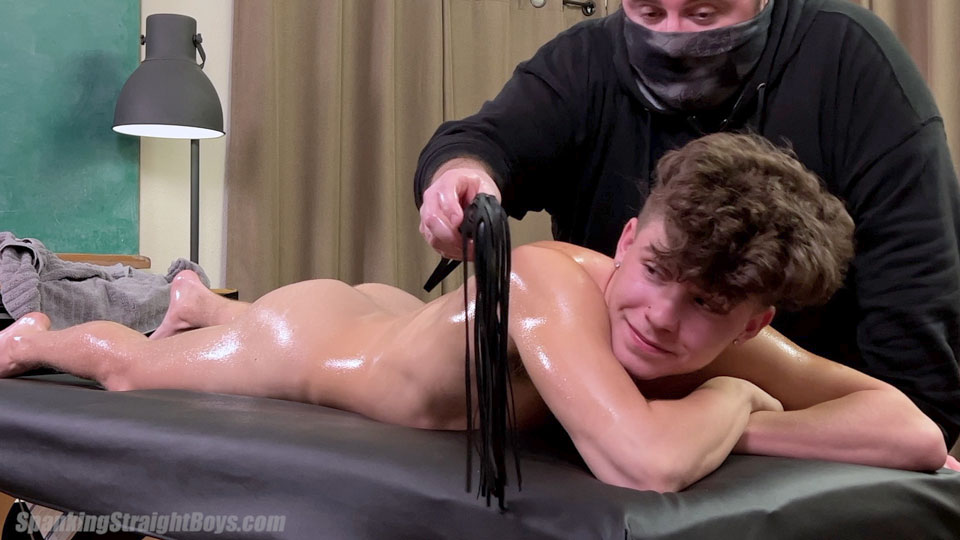 Tom uses his hand, a leather flog and an implement that is like a double leather strap attached to a handle. Drake has a hard time with the spanking. He wasn't thrilled about getting spanked to begin with and the spanking ends up hurting like he thought it would.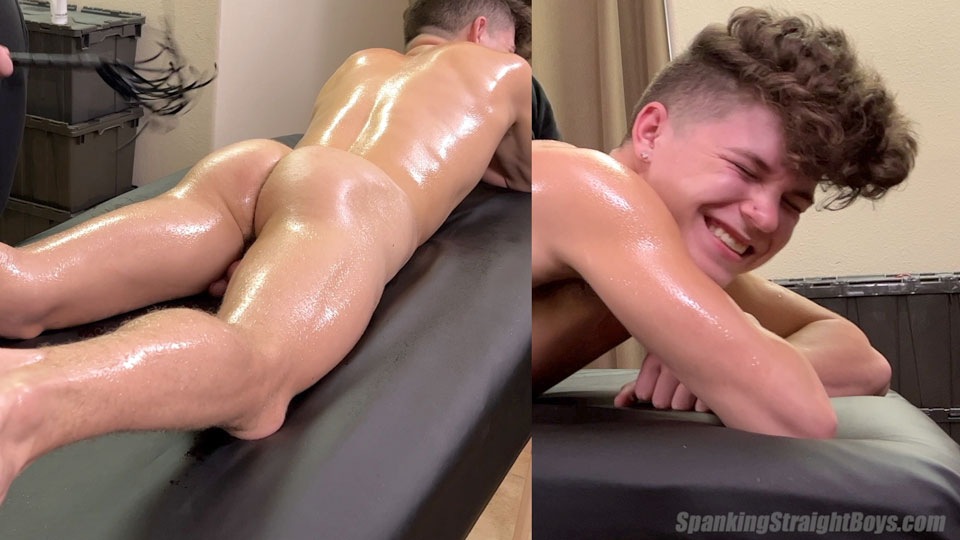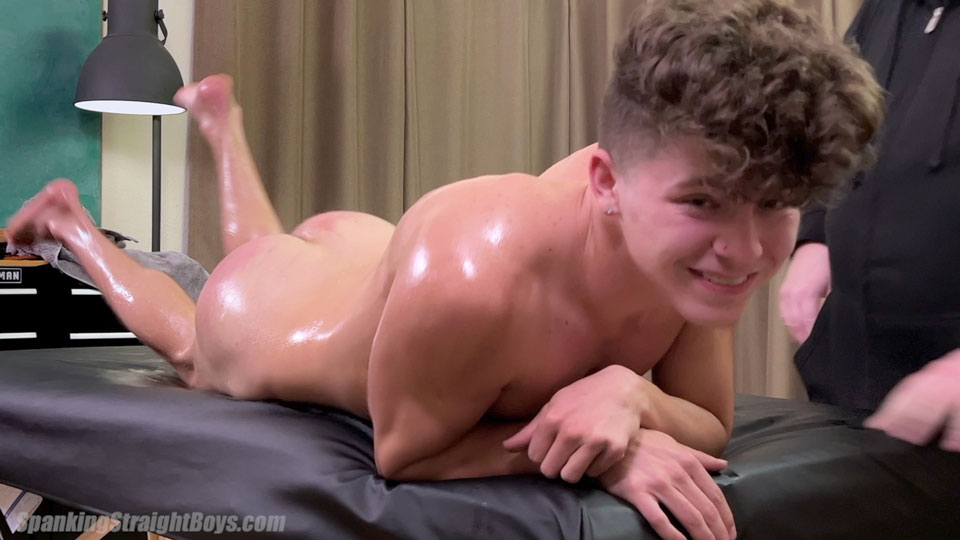 Video preview
Click on the pictures or links below to visit Spanking Straight Boys