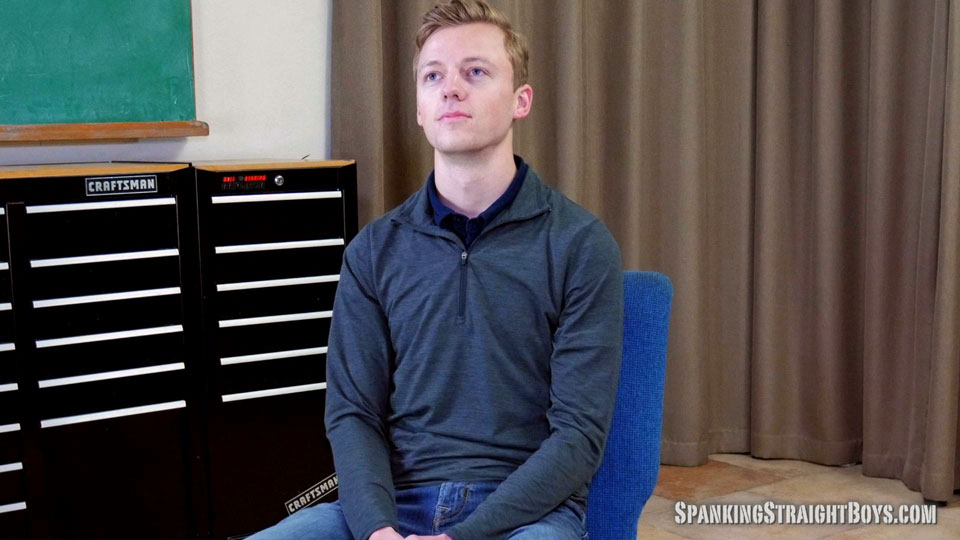 Spanking Straight Boys: Brock's First Spanking
Brock is a 21 year old straight boy. He is married to his high school sweetheart. He had never done any type of adult work, or had any type of physical contact with a man, before shooting with us today.

Brock, like our model Evan, worked for Tom in an everyday capacity before he even knew Tom shoots adult videos. When Tom told him about the videos he shoots, Brock seemed interested. Of course, Tom offered him a shoot. Brock readily accepted and the result is today's shoot.
This video begins with an interview with Brock about his history of physical discipline. He's certainly no stranger to it.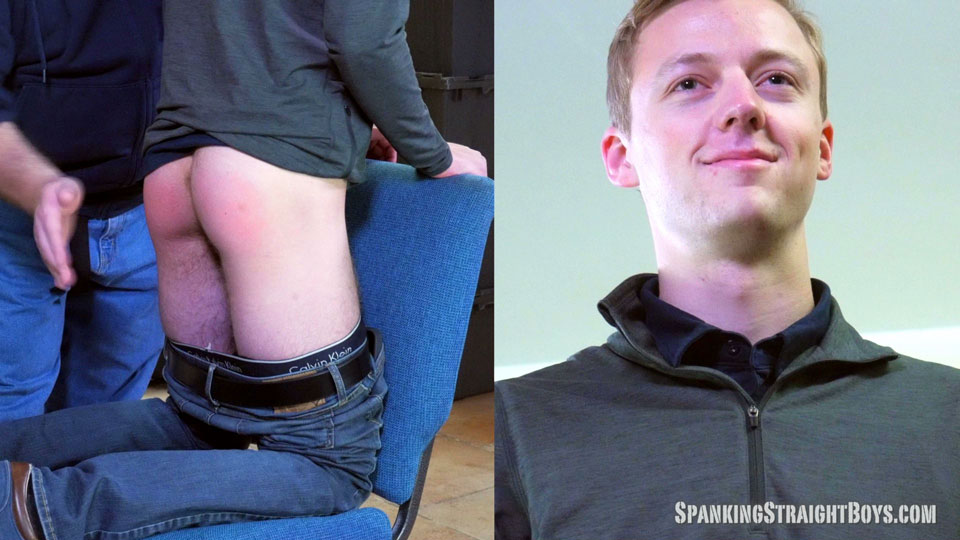 He's also a dedicated speeder, having ridden his motorcycle almost 100 miles per hour over the speed limit. However, as he explains, his good looks and boyish charm have saved him from any consequences – until today, that is!
*
Click Here or on the Continue Reading tab below to see more.
*
______________________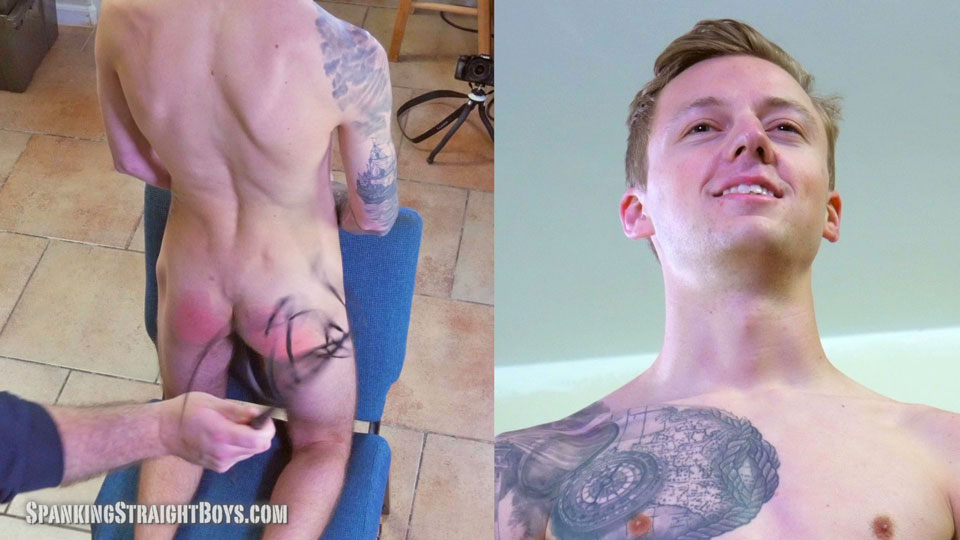 It's really great to get to spank a boy who, until a few days before, was just an ordinary employee. It's an odd situation for Brock, to say the least. He tries to smile throughout the spanking, but he swallows hard frequently and tears can be seen welling up in his eyes.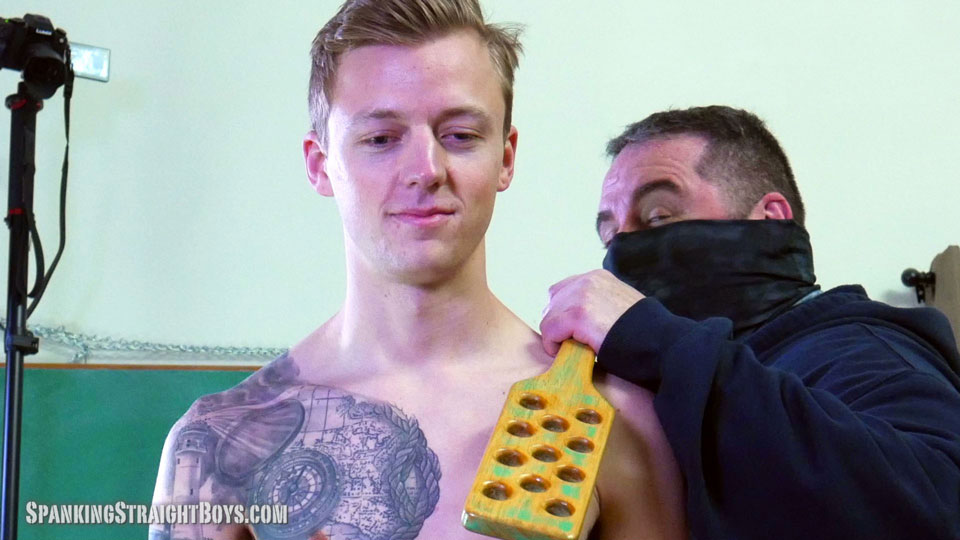 Tom spanks Brock by hand, and with a riding crop, a paddle and a flog. By the end of this spanking, Brock's butt is bright red with some purple mixed in. He says to Tom that he wishes he hadn't admitted to speeding.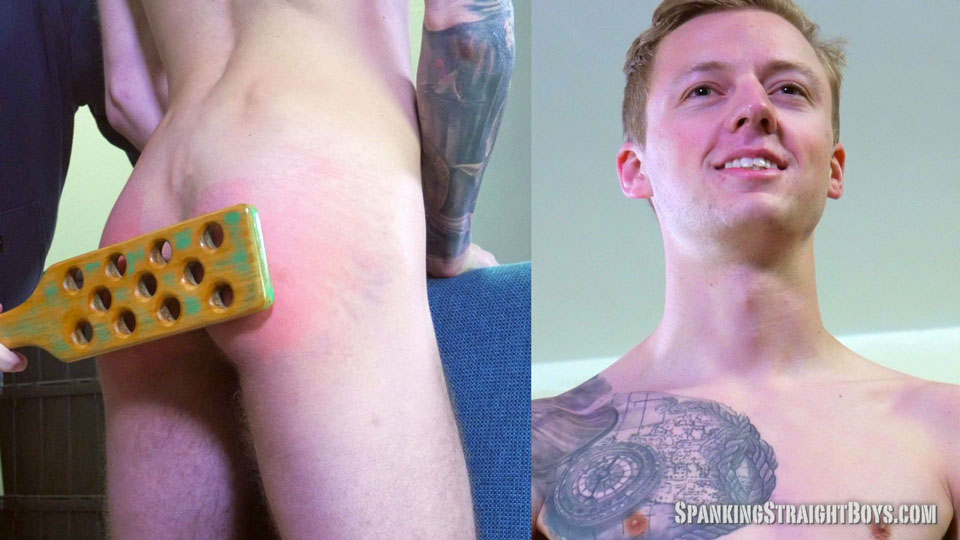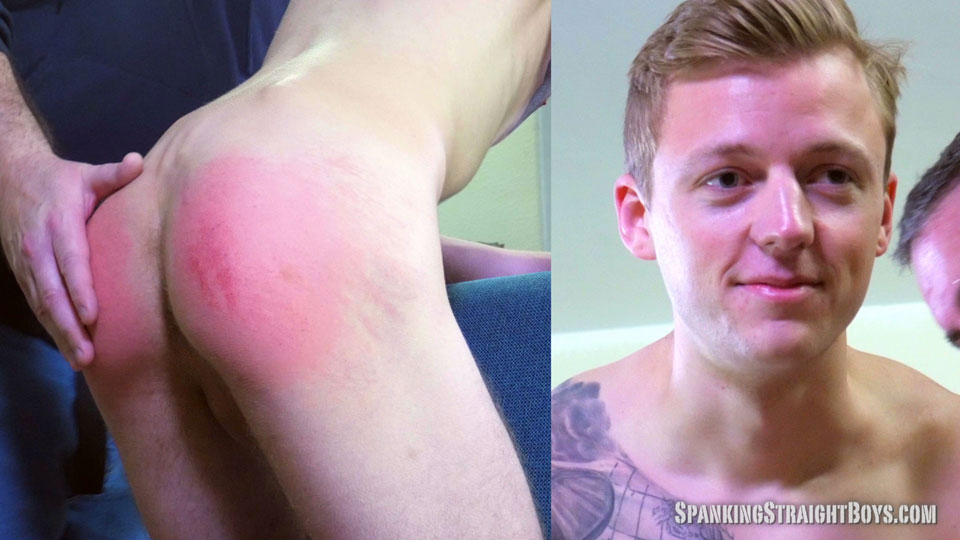 video preview
Click on the links on the pictures or links below to visit Spanking Straight Boys