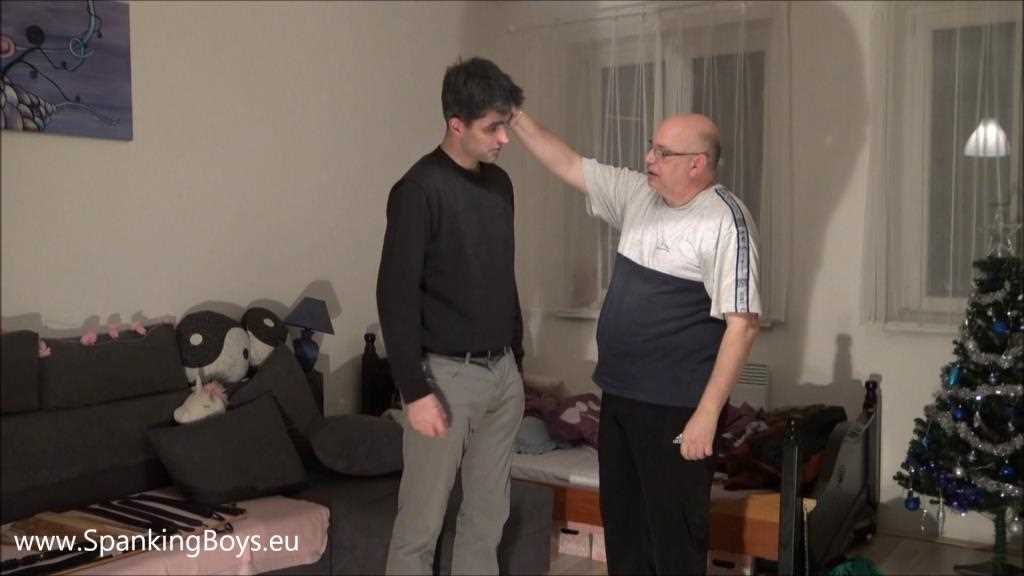 EL HURT (part 1)
El is a young sportsman entrusted to a very strict coach who intends to get excellent results out of him. The coach, after El's second training day takes him to his personal locker room and according to his rule that whenever he has disappointing results, he gets to be severely punished. The coach then chooses the hardest wooden paddle he has and commences spanking him with it and by hand. Each swat delivers searing waves of pain. As the pain reverberates through his whole body, he must endure what is definitely a very hard challenge for this young straight man .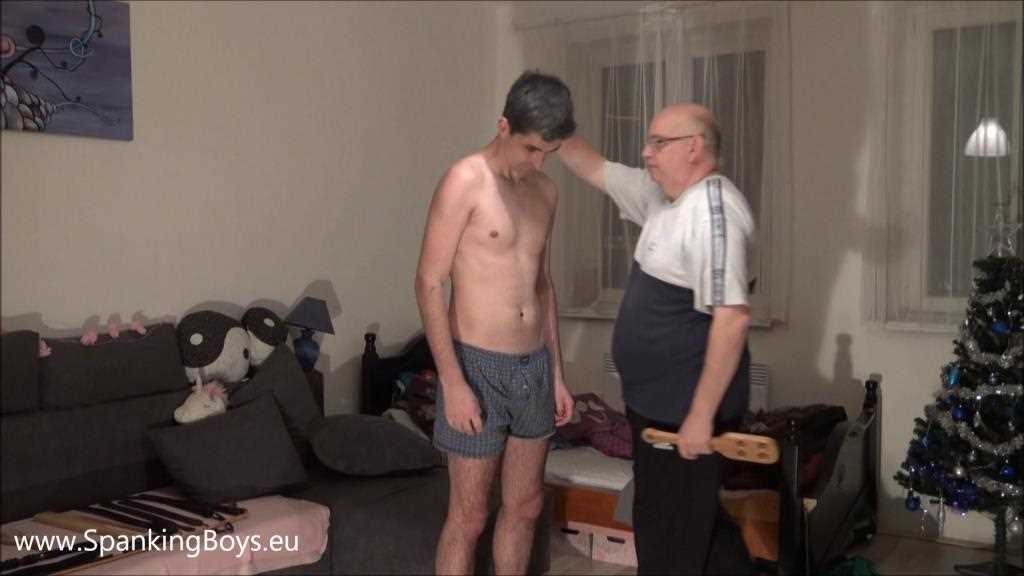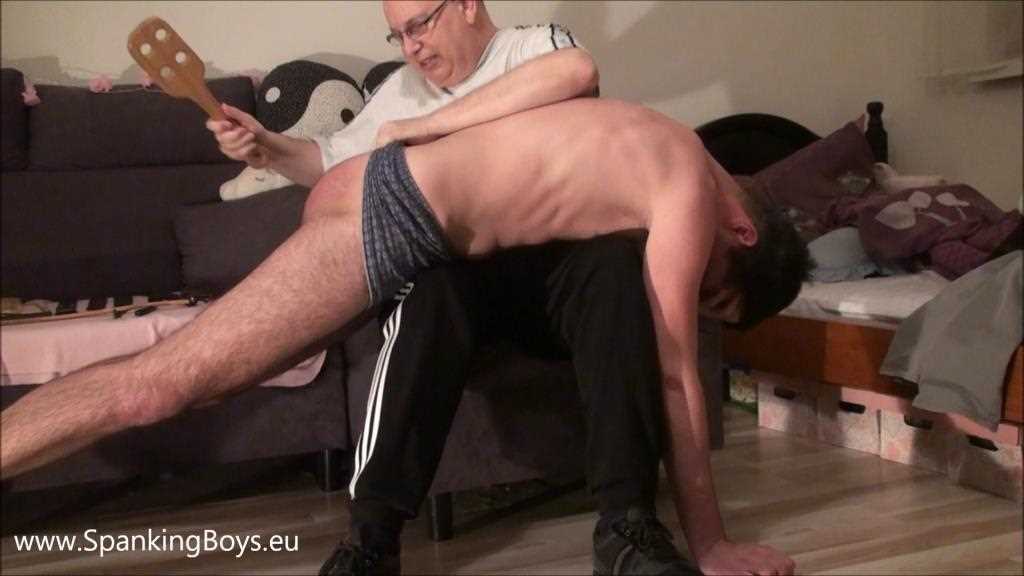 *
Click here or on the Continue Reading Tab below to see more
*
_____________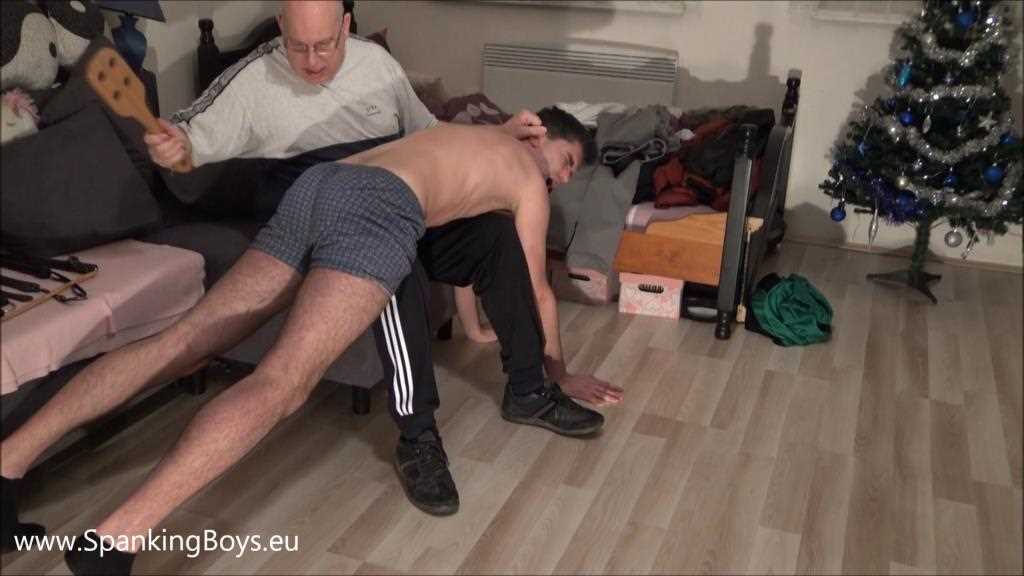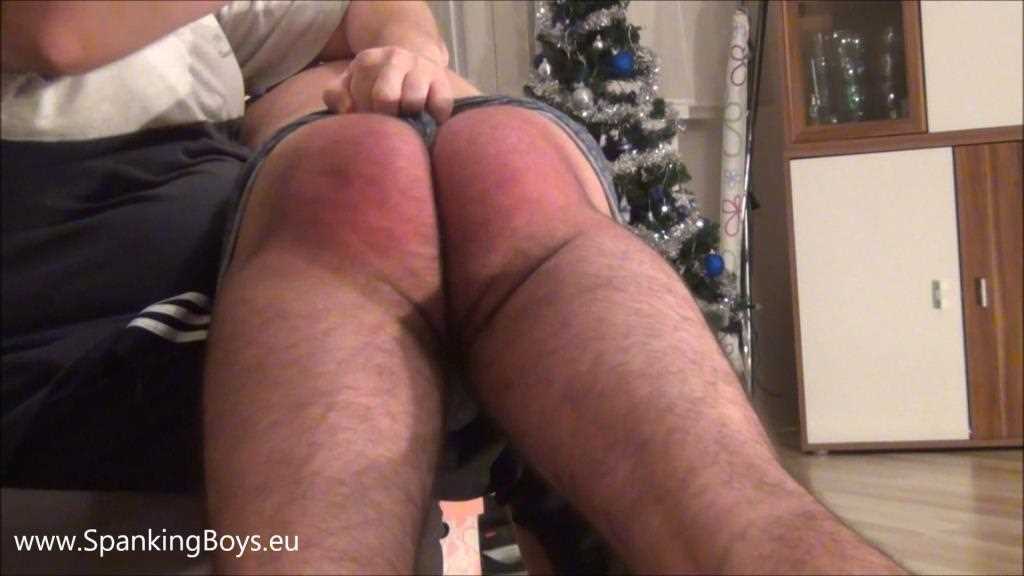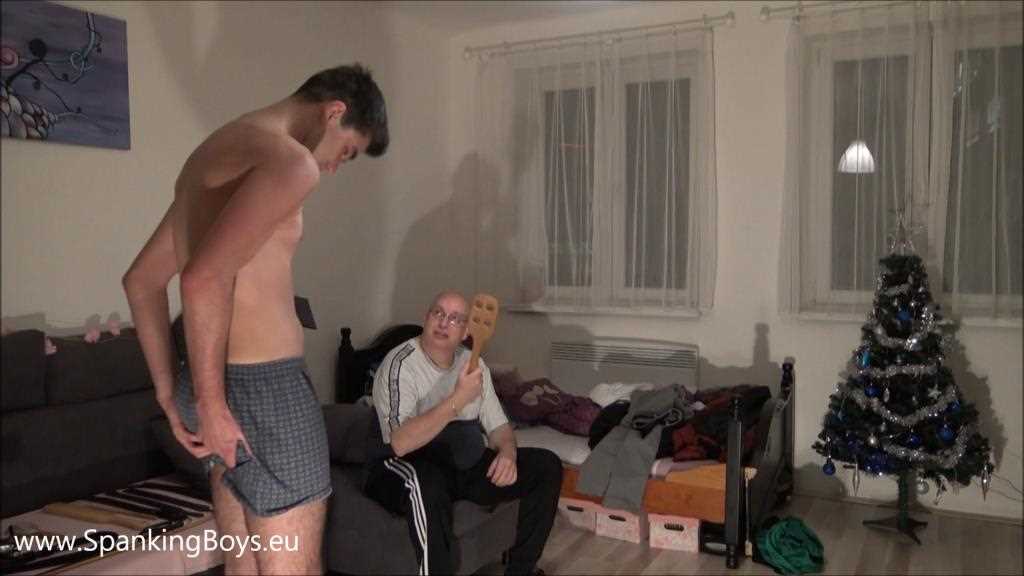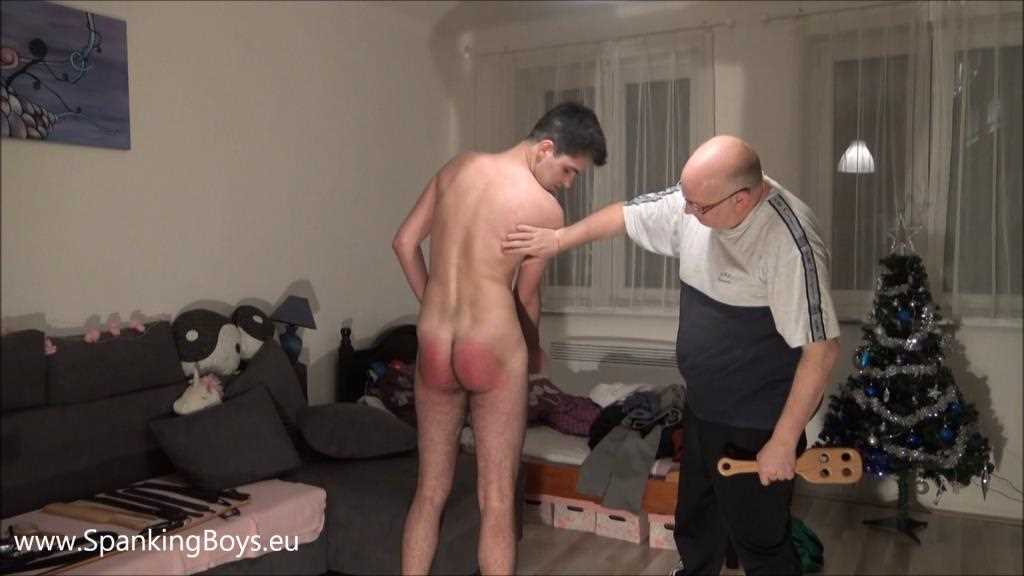 From Spanking Boys Video
and Spanking Boys EU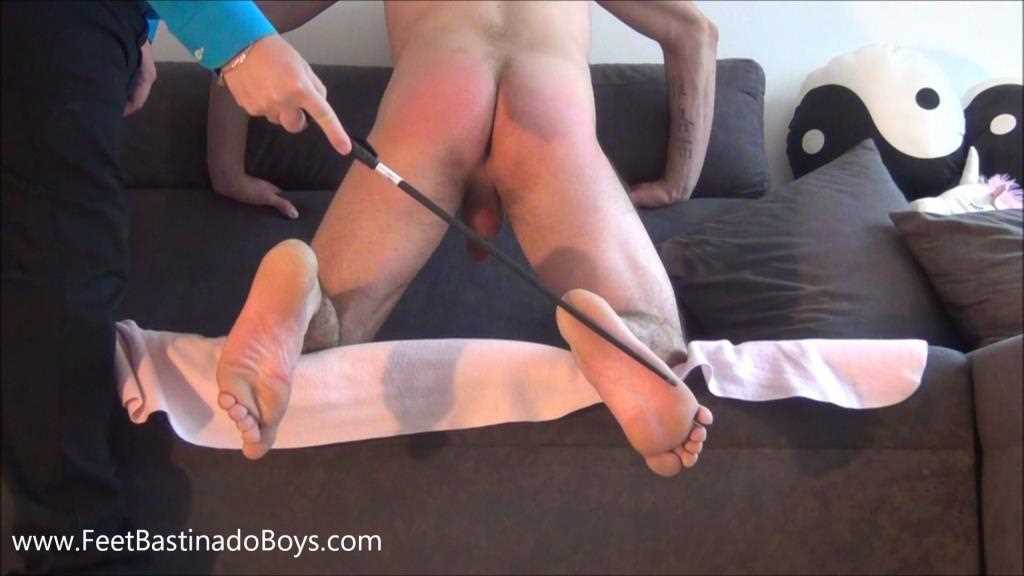 JACOPO BU. (Part 2)
The master still unsatisfied proceeds to deliver yet another painful bastinado session on the soles of Jacopo's bare feet, this time though it's with a riding crop. The punishment is extremely painful for Jacopo all the while he must stay in an extremely vulnerable position. He receives an even more painful and humiliating whipping, this time though delivered on his exposed and sensitive asshole and on his already sore buttocks.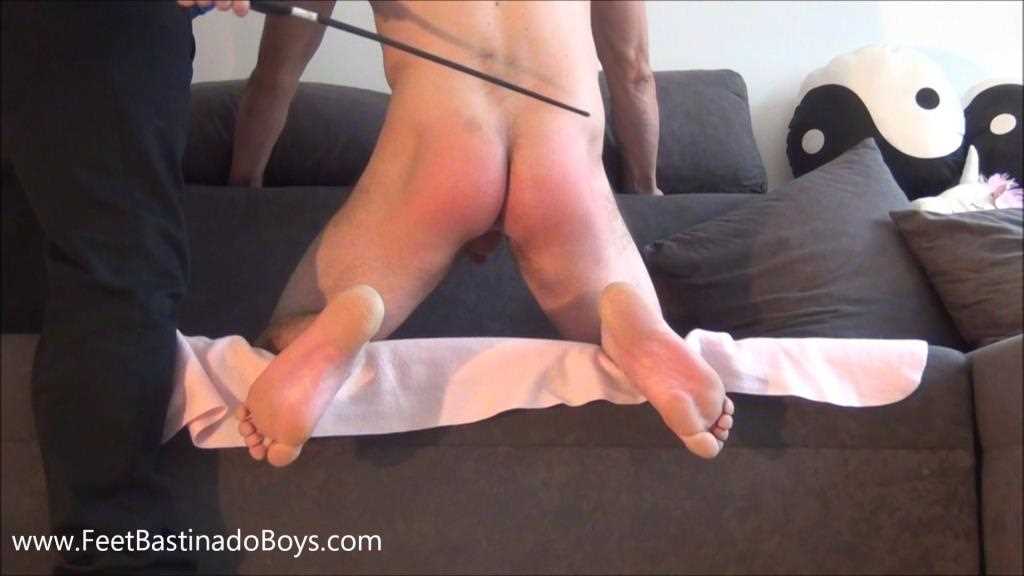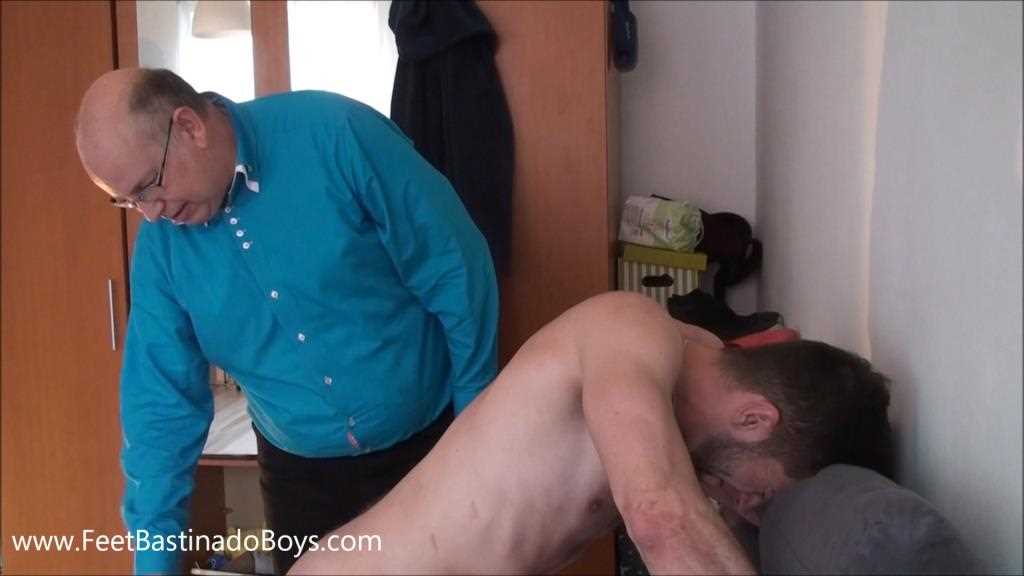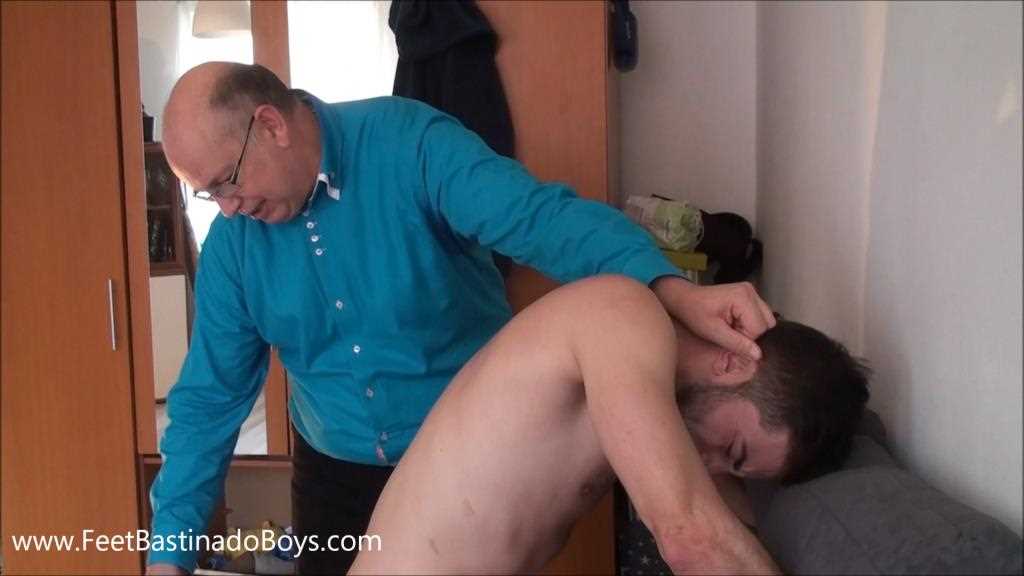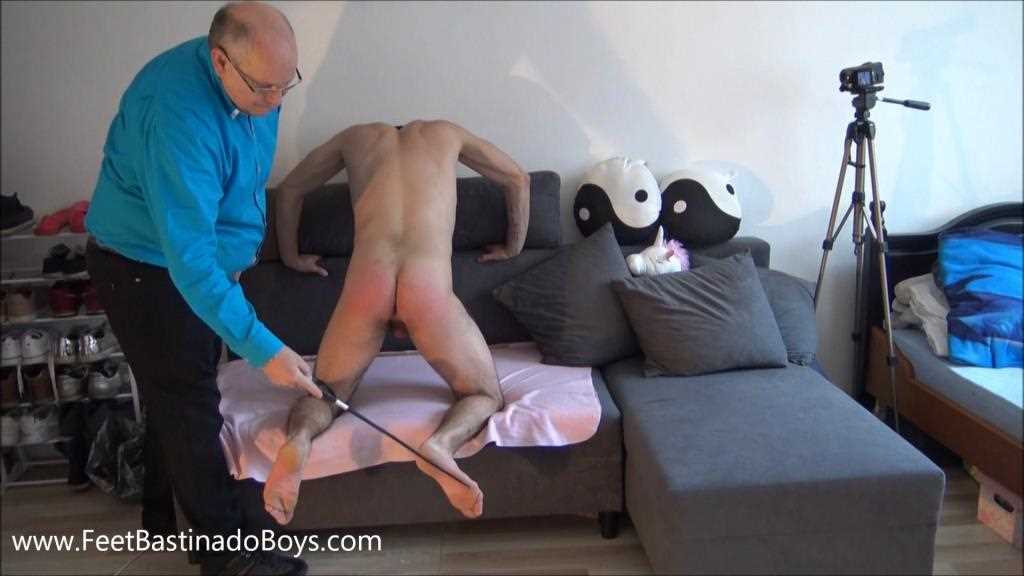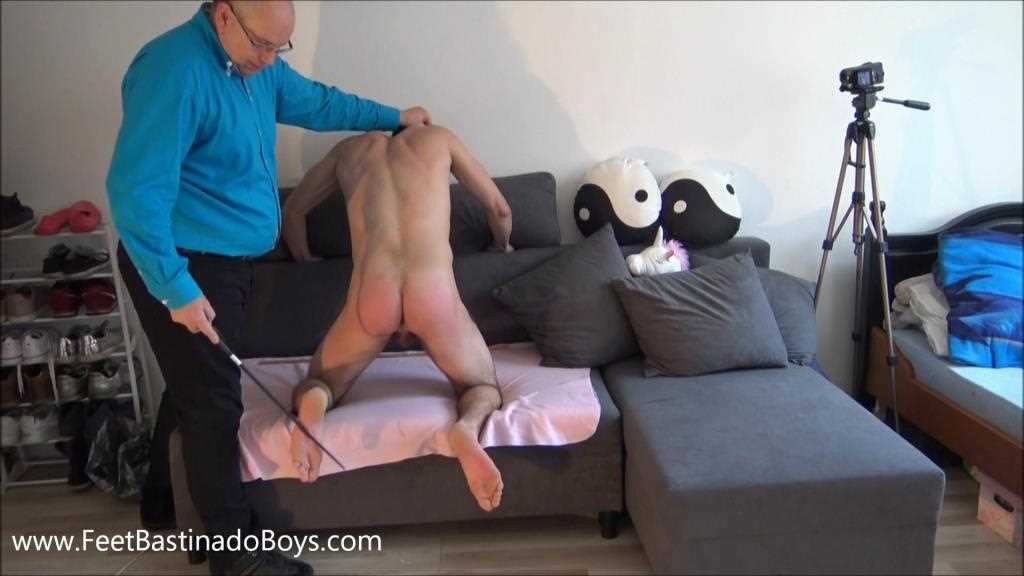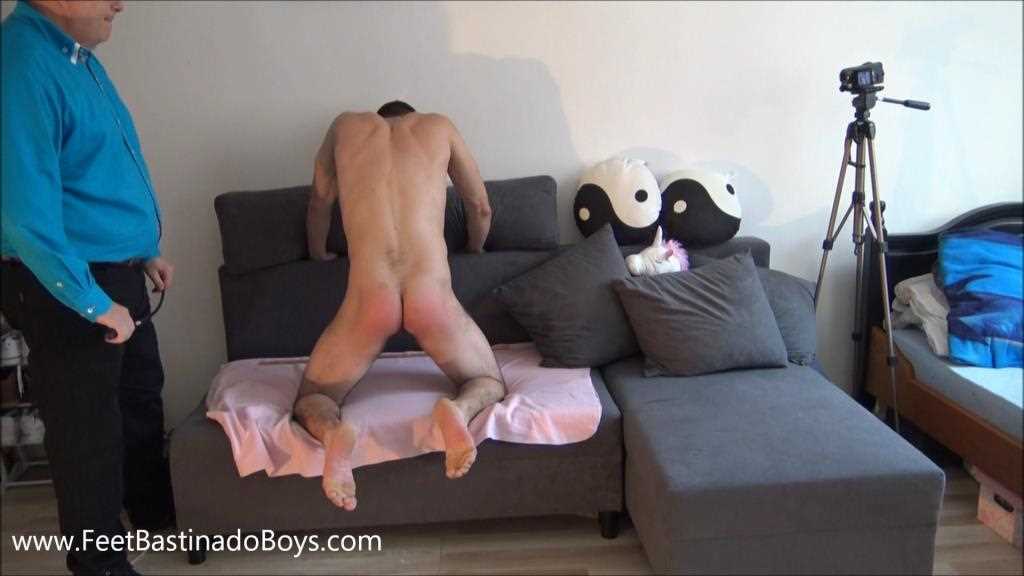 From Spanking Boys Video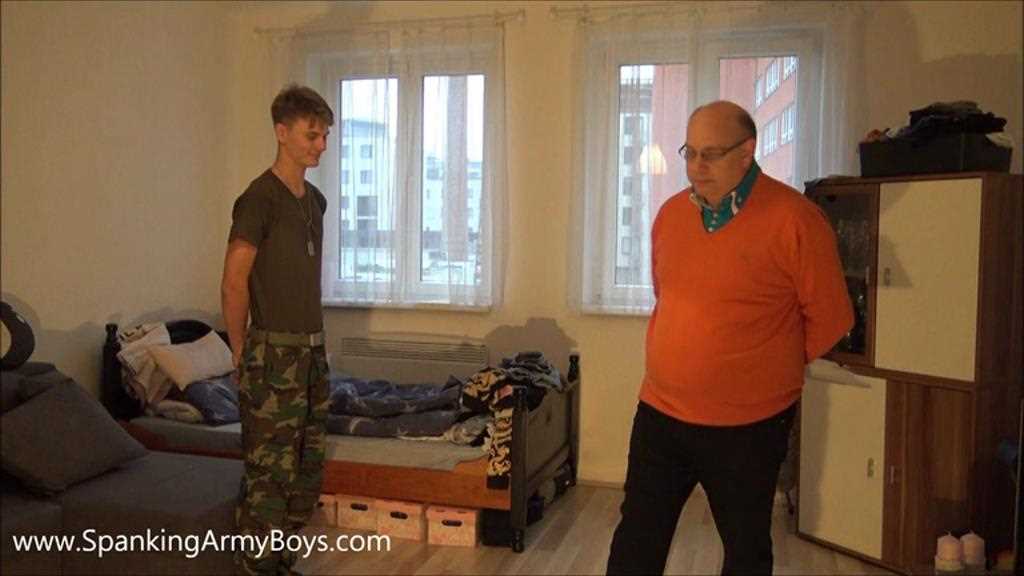 0200 Army (Full Version)
Lukas is a new 18-year-old recruit assigned as an orderly attendant to the Marshal's service. The Marshal on returning to his quarters immediately sees that the boy is not performing his job well and decides that its necessary to immediately assign him disciplinary punishment so that he quickly learns the rules he needs to follow for his year of service. Lukas is first severely punished with a cane, followed by vigorous hand spankings. Lukas also gets severely punished with a riding crop and a wooden paddle while having to lay over the marshal's knees. For good measure along with many occurrences of heavy-handed hand spankings he also was swatted soundly with a leather strap while crouching over the sofa. The marshal also decides he wants to see Lukas's muscles at work, and so has him to do some physical exercises to test out his fitness level during his ordeal.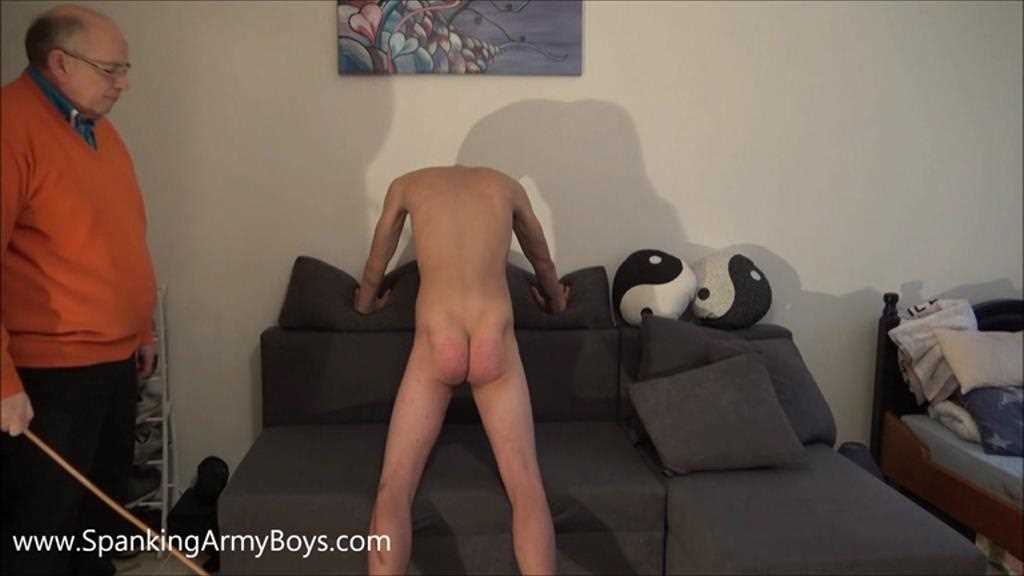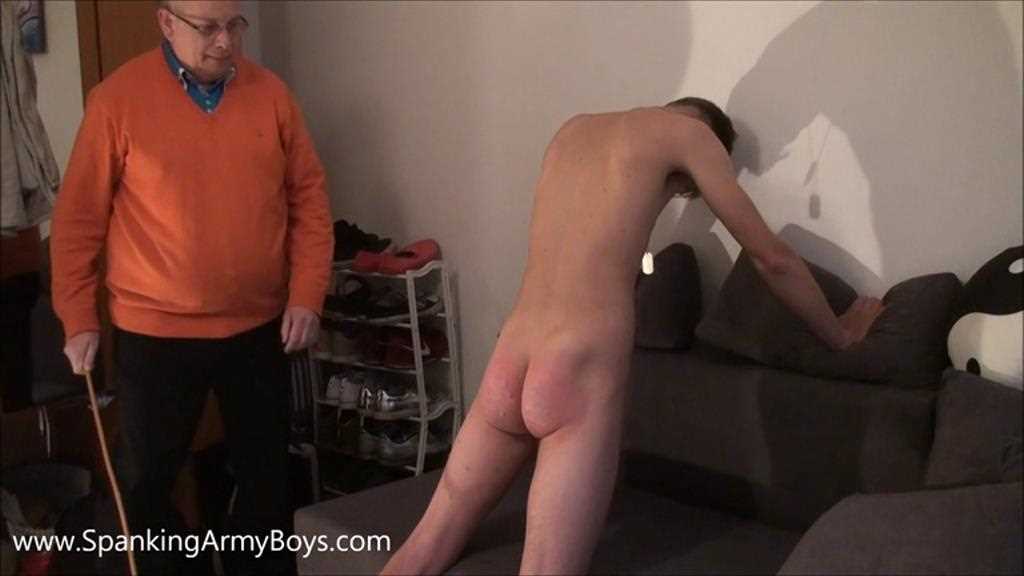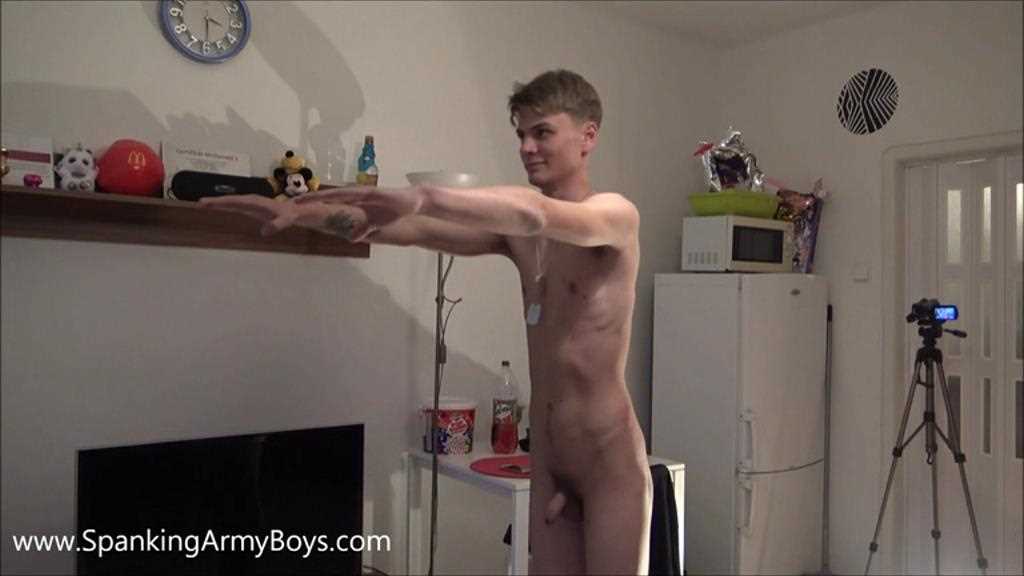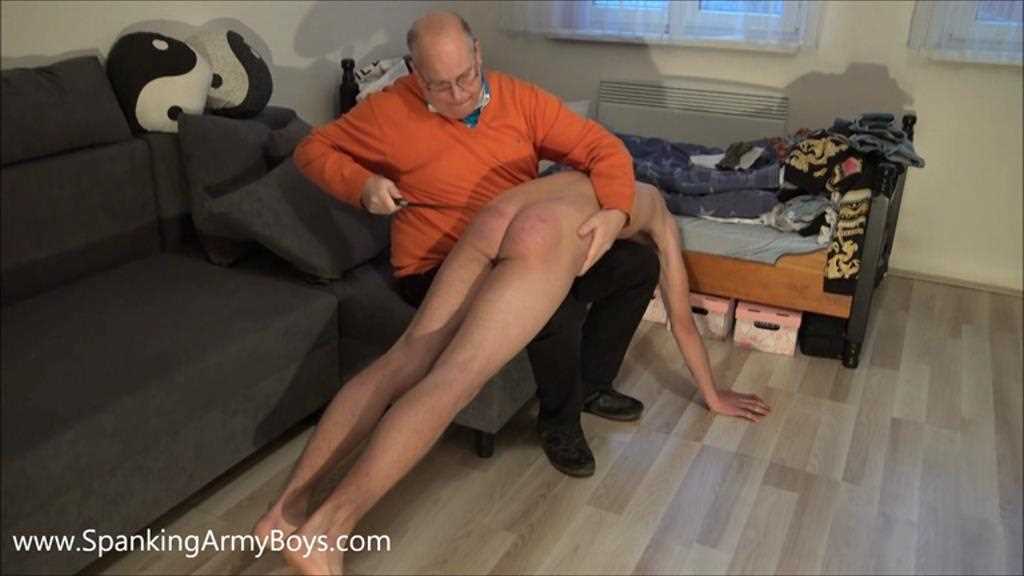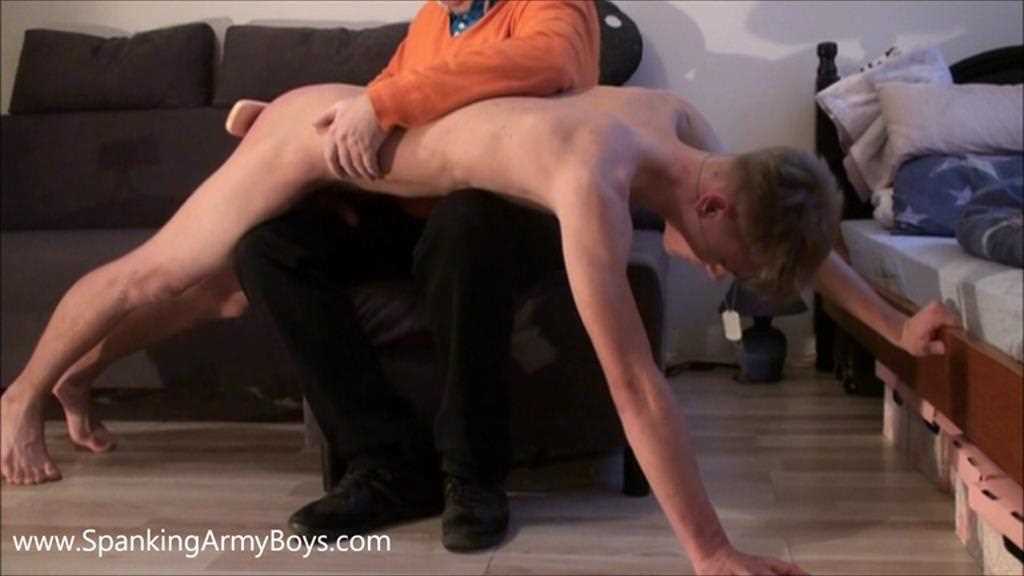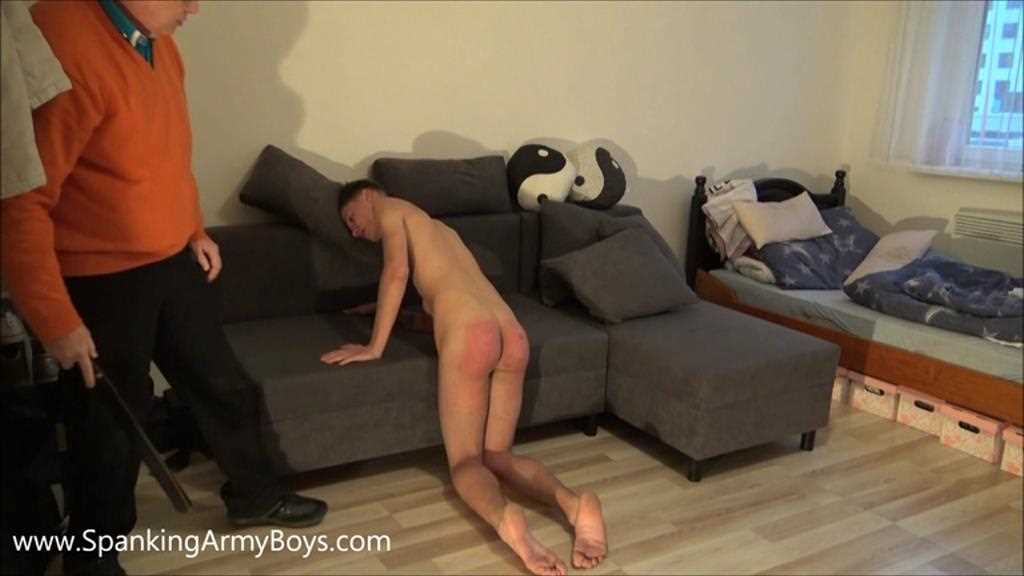 From Spanking Boys Video