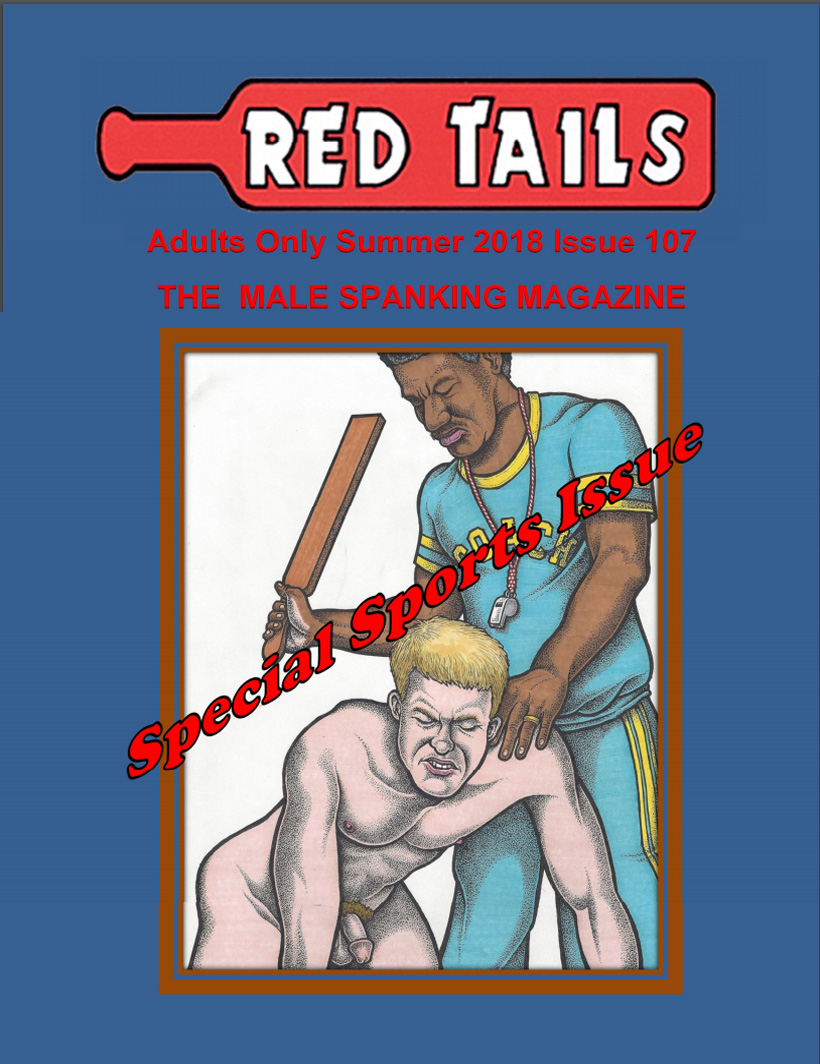 Red Tails 107 – Summer 2018
The Summer Edition of Red Tails Magazine has been posted to the Man's Hand web site and a little in advance, on the Summer Solstice!
A message from Man's Hand Film
Welcome to the first-ever "Sports Edition" of Red Tails Magazine! In assembling the various articles and features over the past year, we realized that many of the articles involved a variety of sporting activities and we decided that it was time to dedicate an entire issue to the games we all love to play. Spanking games, of course!
Have a fun Summer!
*
Red Tails Magazine is the longest running male spanking magazine still in publication. It has unique content of stories, art, news, advice, photos and opinion and humor
Published, on line, once a quarter as the central feature of Man's Hand Members Only subscription.
Visit: