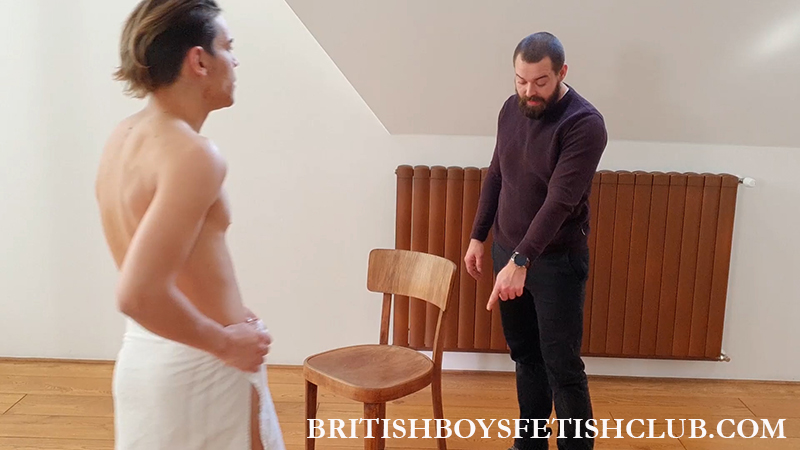 Sergio has had a shower and left the bathroom in a mess. This was found by Teodor and even before Sergio has had a chance to dress he is called in to pay the price for making a mess.
*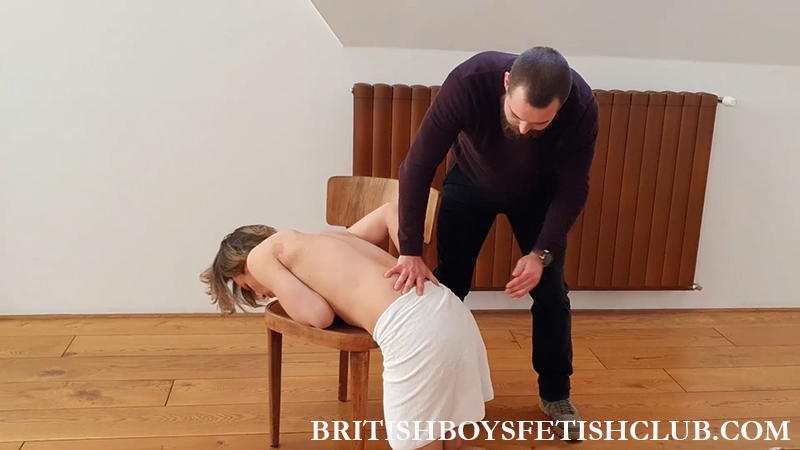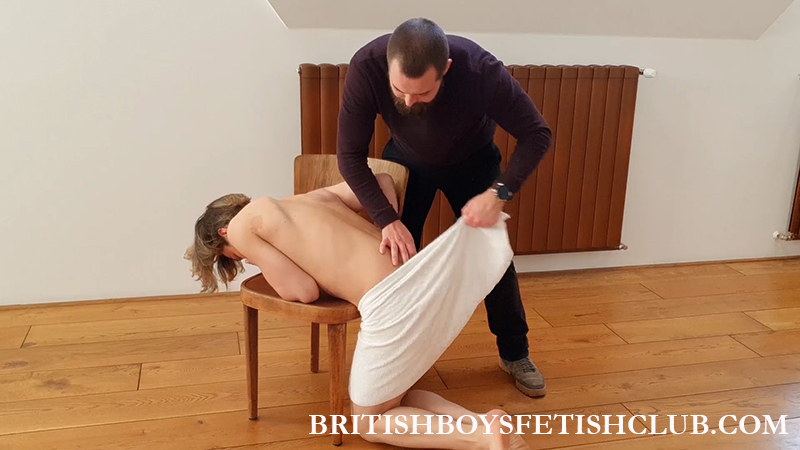 *
Click Here or on the Continue Reading tab below to see more.
*
______________________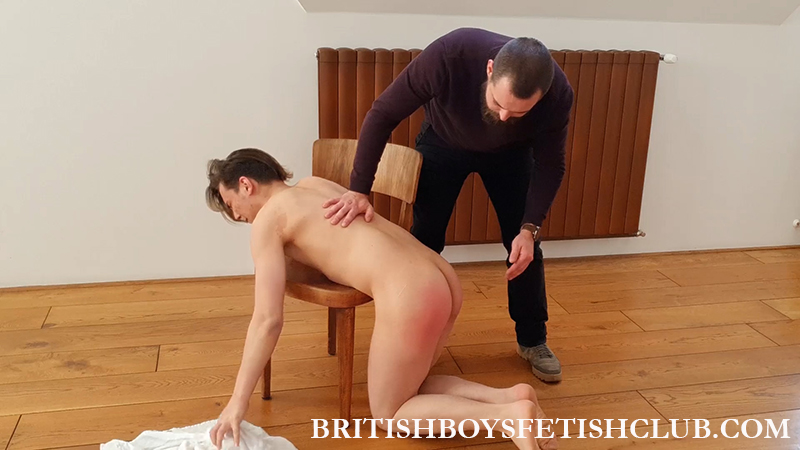 Teodor makes him kneel on the floor and bend over a chair. A few swats on the towel before it's off and Sergio soon has a glowing bum. Making him kneel down like this is quite stressful and adds a little something to the spanking that the lad needs.
*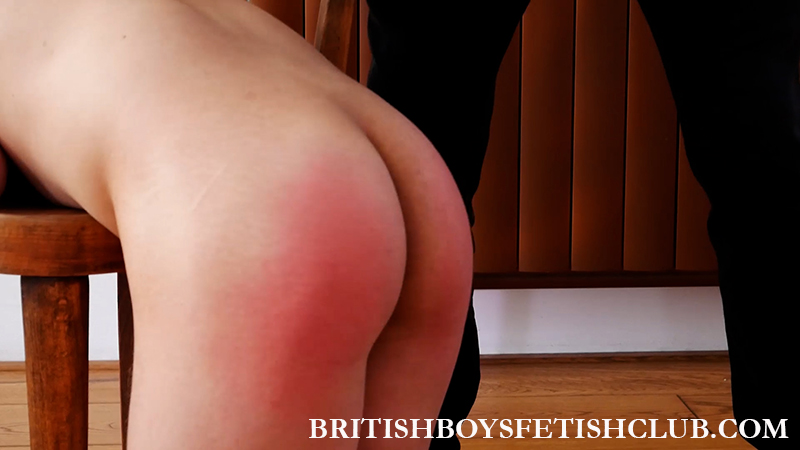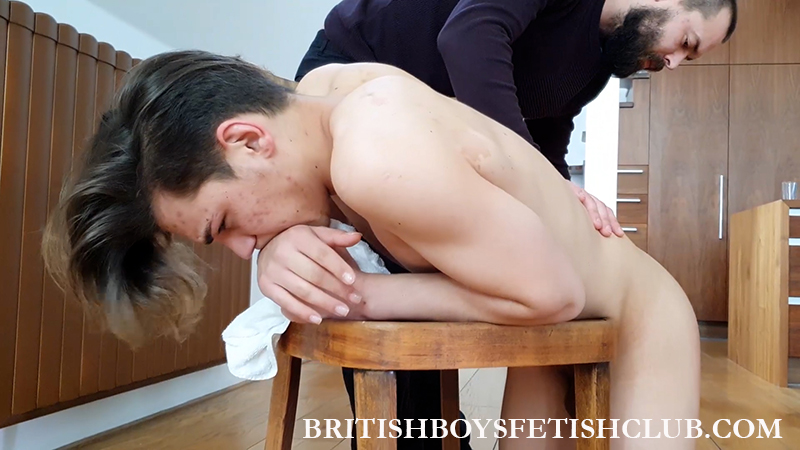 It is just the right height for Teodor to add some extra weight to as well and the lads butt is a lovely colour by the end of the clip
*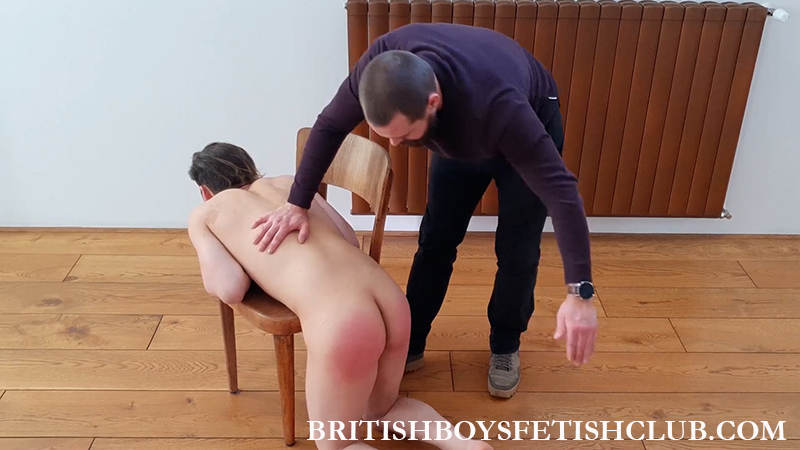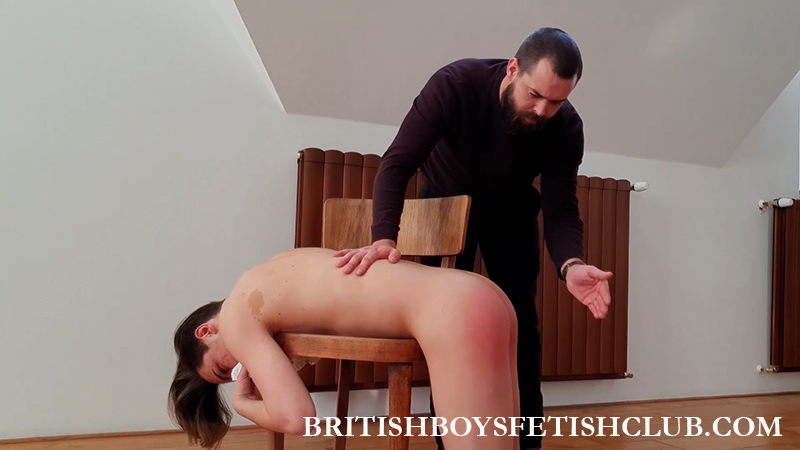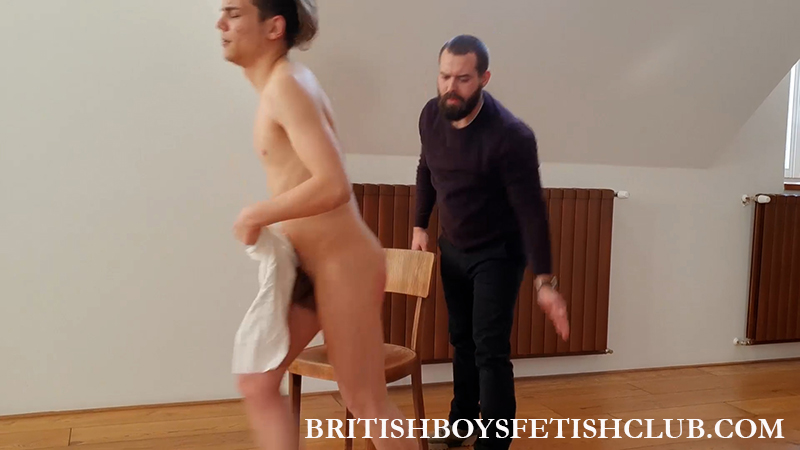 —-