Unpublished Copper Part 1 of 2
As the staff artist for Mans Hand Films for a quarter of a century, the Spanking Artist Copper, had prepared two sets of illustrations for Mans Hand Films "Red Tails" magazine before Mans Hand decided to cease publication in January of this year. Hence these illustrations have never been published before.
The first of these are on a historical theme for the "British Column" and include a black and white illustration, together with a four page cartoon story.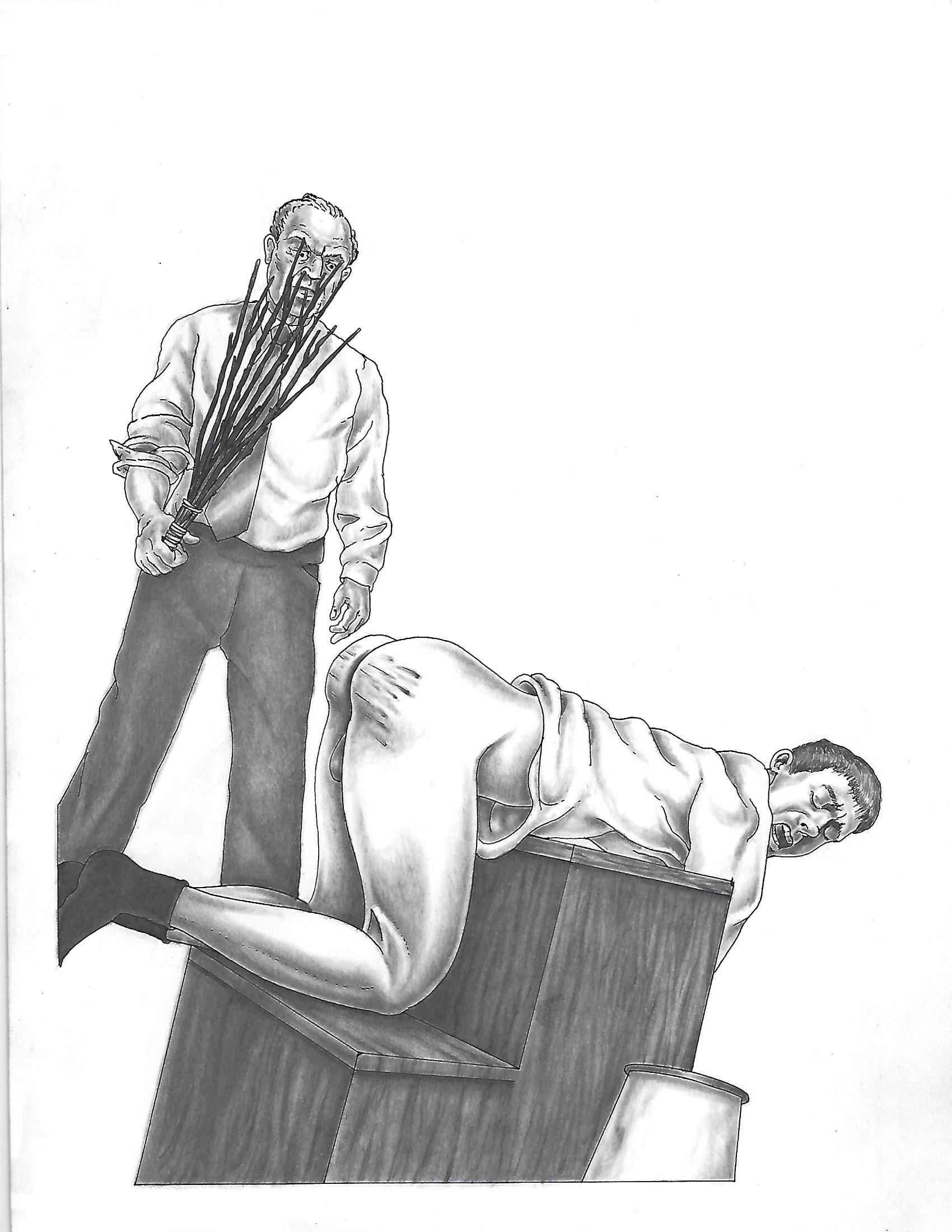 More unpublished Copper to follow
Meanwhile, you can view more of Copper's work HERE