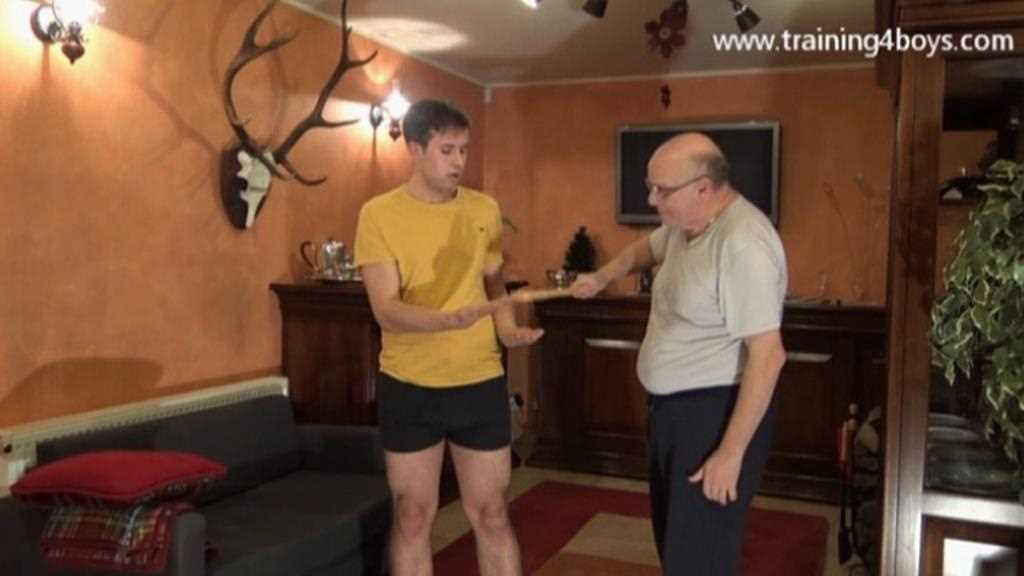 Pulled along by his ear, the Master brings his new slave in for a good and severe spanking. The Master has decided on a wooden paddle as the first instrument to be used. John is severely spanked with the wooden paddle and also by hand. Unfortunately, if John was thinking his punishment would be over soon he was in for a rude awakening since as you get to see the master has a slew of painful follow on punishments for him to endure.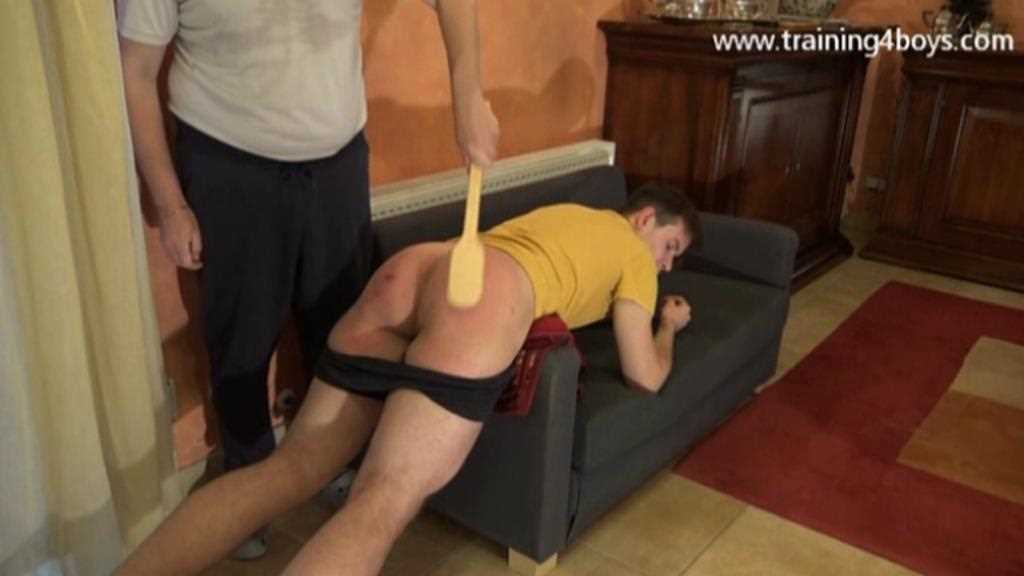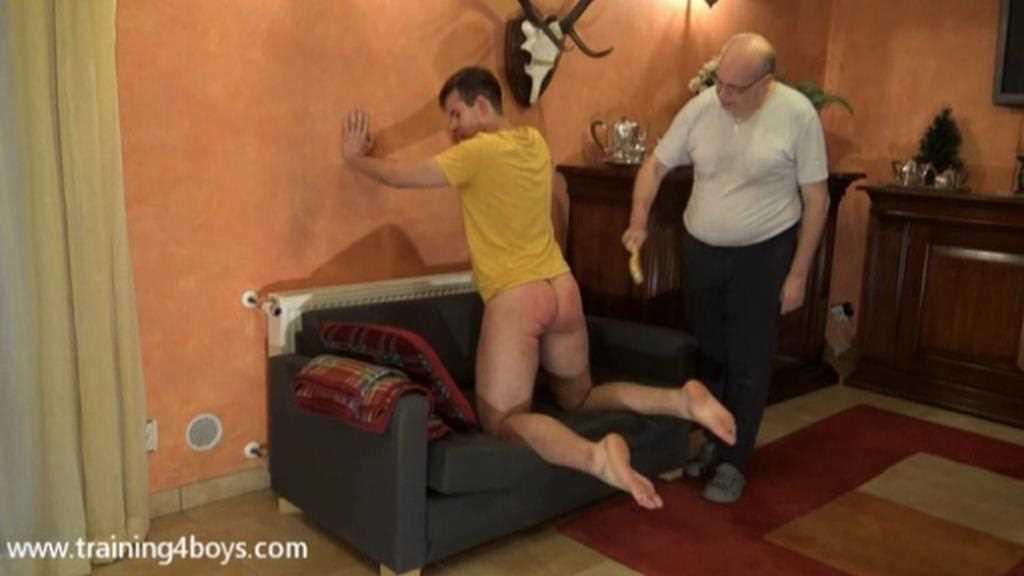 *
Click on the Continue Reading tab below to see more
*
______________________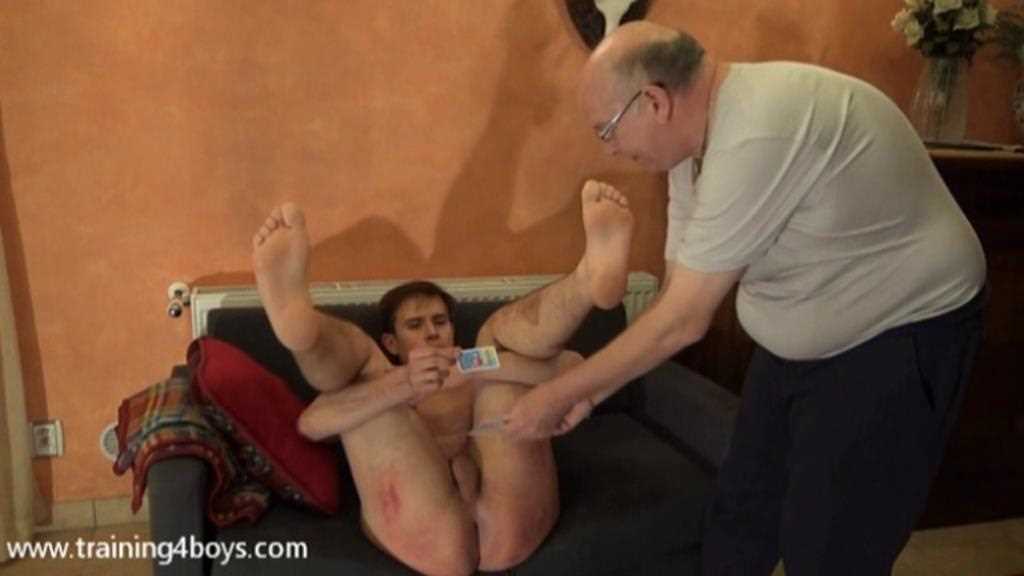 John lies on his back with his legs raised and spread apart for even more punishment, and later in another extremely difficult position. The master then punishes him severely with a slew of different instruments. John also does a short series of physical exercises while still naked and supporting the bloom of his red ass.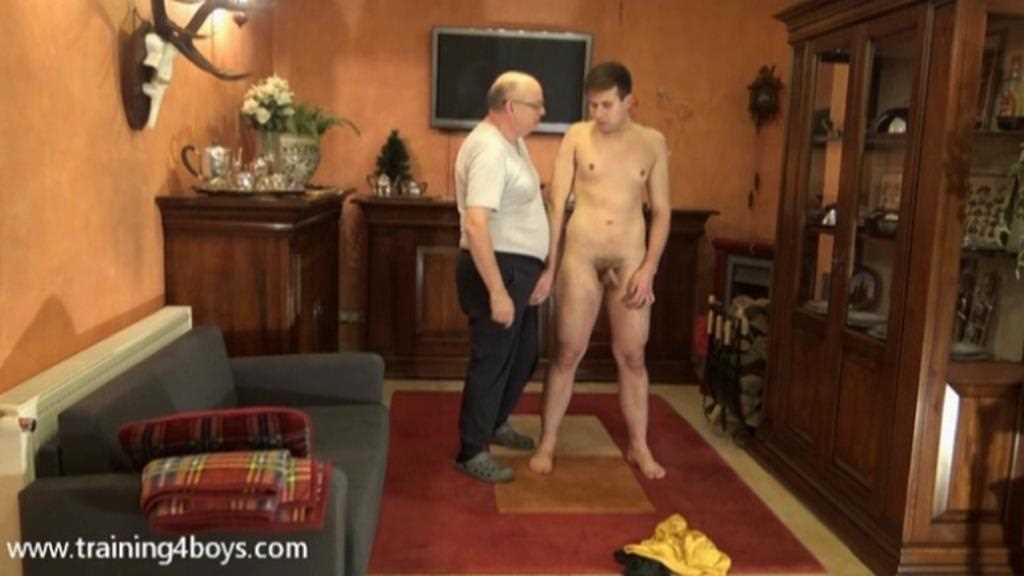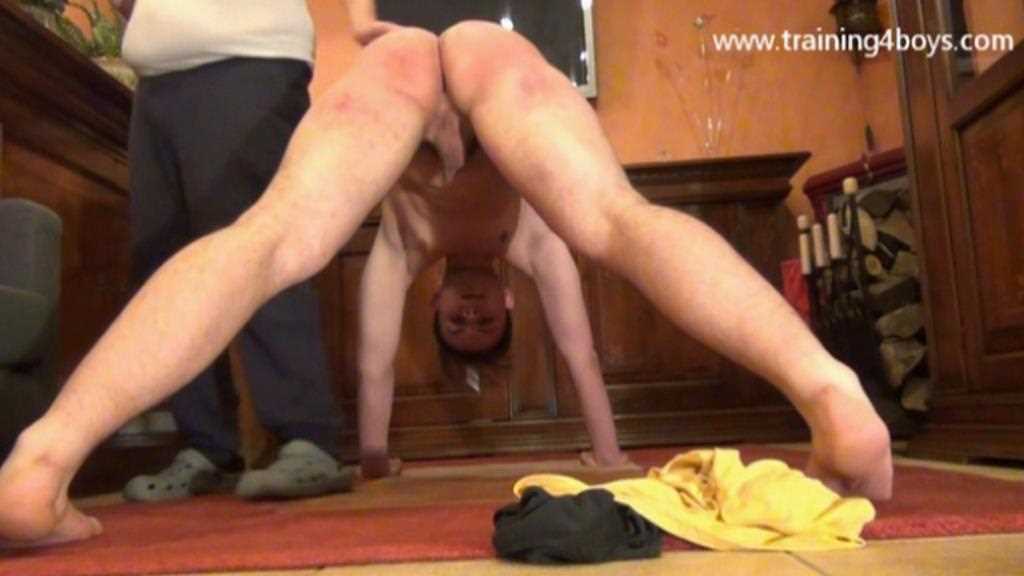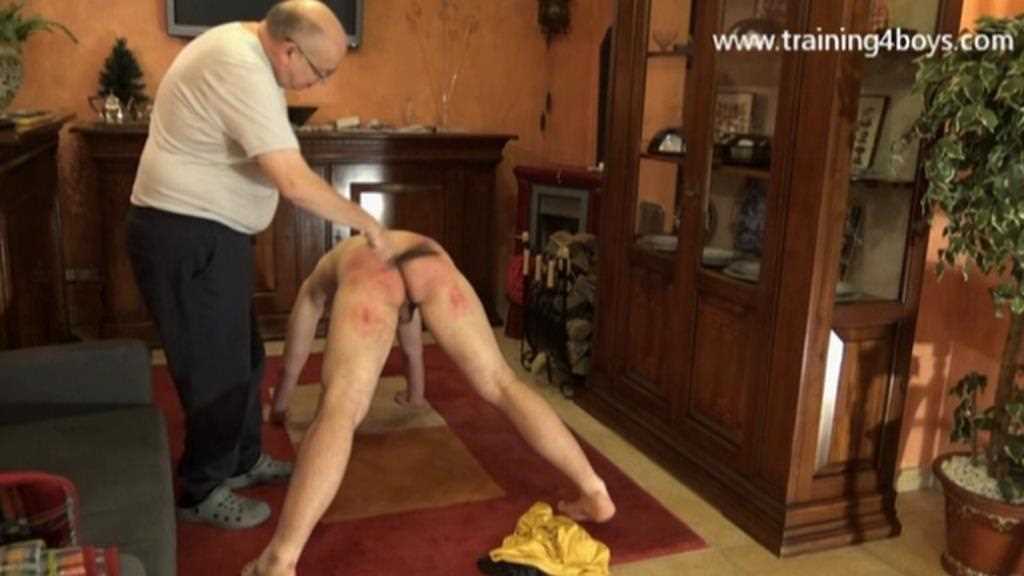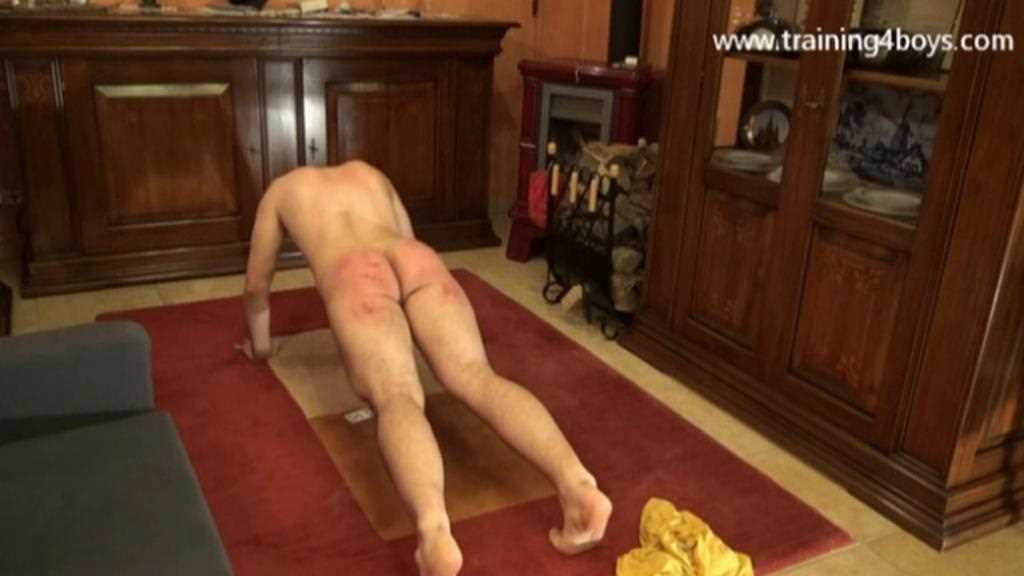 From Spanking Boys Video
and Training4boys