The artist Copper continues with his exploration of the History of male on male Spanking videos in this instalment he discusses Control T studio's controversial actor Paul Baressi
A SHORT HISTORY OF MALE SPANKING VIDEOS
CONTROL-T STUDIOS : PART 2 
PAUL BARESSI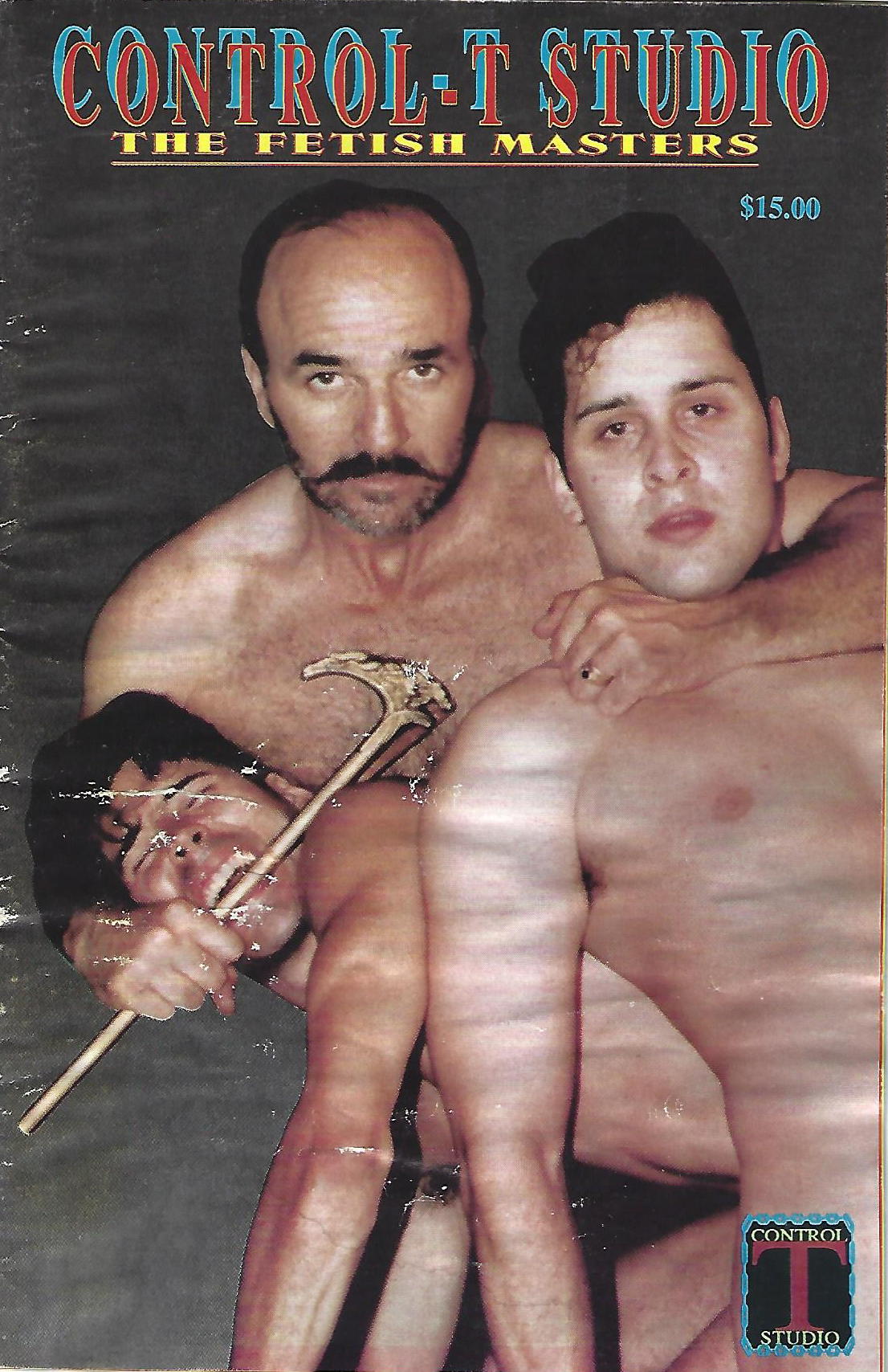 Beginning in 1988, actor Paul Baressi (aka Joe Hammer) made his first appearance on a film for Control-T Studios. A former Colt Model in the 1970's, Baressi had a macho, dominant appearance with a dark moustache or beard, receding hairline, muscular physique with a hairy chest and he often puffed on a cigar. After appearing in magazines like Playgirl and Mandate, he became one of the highest paid male adult film actors through the 1970's. While his performances were often over-the-top, still photographs from his films helped to sell his videos around the world and create his image as an ultimate authority figure.
Baressi's first video for Control-T was "The Disciplinary Hearings" (CTS-39) in which he created the character of Mr. Willis, a tough parole officer who spanks and paddles four young wards, with a mixture of humiliation, verbal and physical abuse that left both the boys and his office completely trashed. It was popular enough to inspire three sequels (CTS-53, 68 & 87) Other videos for Control-T included "The Painters" (CTS-42), "Good Cop, Bad Cop" (CTS-50), "Punished in the Basement" (CTS-77), "A Relative Spanking" (CTS-78) and "My Dad Beats My Ass" (CTS-85).

Nicknaming him "The Sultan of Swat," Control-T released the "Paul Baressi Special" featuring highlights from his first four videos. He was also included in several of their compilation videos like "Men in Uniform" and the "Best of CTS" series. After Control-T stopped producing new videos, a final compilation of his videos was released under the title, "Paul Baressi Superstar."

In addition to his films for Control-T, Paul appeared in two other male-spanking videos for Paradox Pictures. In May of 1995 he played a naval commander in "Spare the Rod – 2" and a year later he portrayed the horribly bored and overaged pledge-master in their film "The Woodshed."

Paul Baressi's career in the world of entertainment actually began in 1975, when he was working as a personal assistant for Raquel Welch in the film "The Wild Party." He was given a small (uncredited) role as a bartender in that film. In 1990, Baressi became involved in several public scandals, while working at the "enforcer" for disgraced celebrity detective Anthony Pellicano. At one-point Baressi claimed to have had a 2-year sexual affair with actor John Travolta, in addition to announcing that he had proof of gay relationships involving other celebrities like Michael Jackson and Tom Cruise.
In total, Paul Baressi appeared in 10 different videos for Control-T, shooting the final one in 1996. In an interview with Entertainment Tonight, Baressi mocked his career making the statement that "No one respects a porn actor." At a pride festival in West Hollywood in the late 90's, Paul berated his experiences of making male spanking videos and refused to discuss them.
I have included several ads of Paul Baressi from Control-T products. They include the color cover of the 1996 Control-T catalog, as well as a flyer for his first video and several other photos or ads.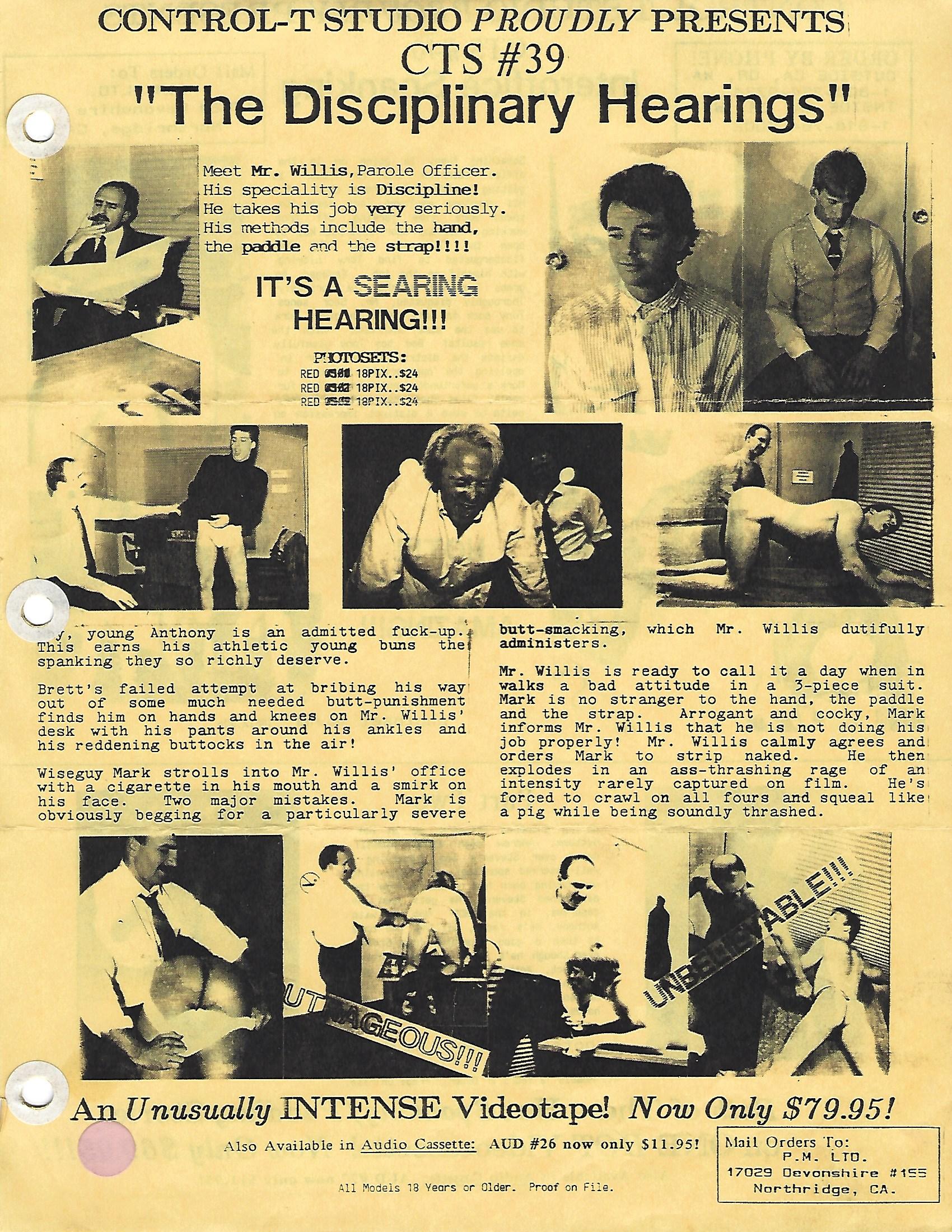 *
Click Here or on the Continue Reading tab below to see more.
*
______________________
Continue reading → Post ID 23711