In a new new male spanking movie from Straight Lads Spanked, Jason finds himself in trouble again. Caught enjoying a crafty fag in a quiet corner of the bank, the youngster is confronted by Marco.
Jason tries to talk his way out of it, blaming the stress of work, but as his boss is quick to point out, that is no excuse for smoking in a public building…. and he orders Jason to report to his office.
Behind closed doors in the office, Jason is lectured on the rules and regulations of the bank, and reminded that Marco has a very particular means of enforcing them.
And with no further ado, the older man duly perches on the side of his desk, hauls the unfortunate lad over his knee and begins to spank the seat of his tight-fitting black trousers, lecturing him all the while on his sketchy grasp of the bank's rules. Jason is left in absolutely no doubt that Marco is the boss and will not stand for any misbehaviour!
*
Click here or on the Continue Reading tab below to see more.
*
______________________
Eventually, however, Jason decides that enough is enough, and protests about his punishment.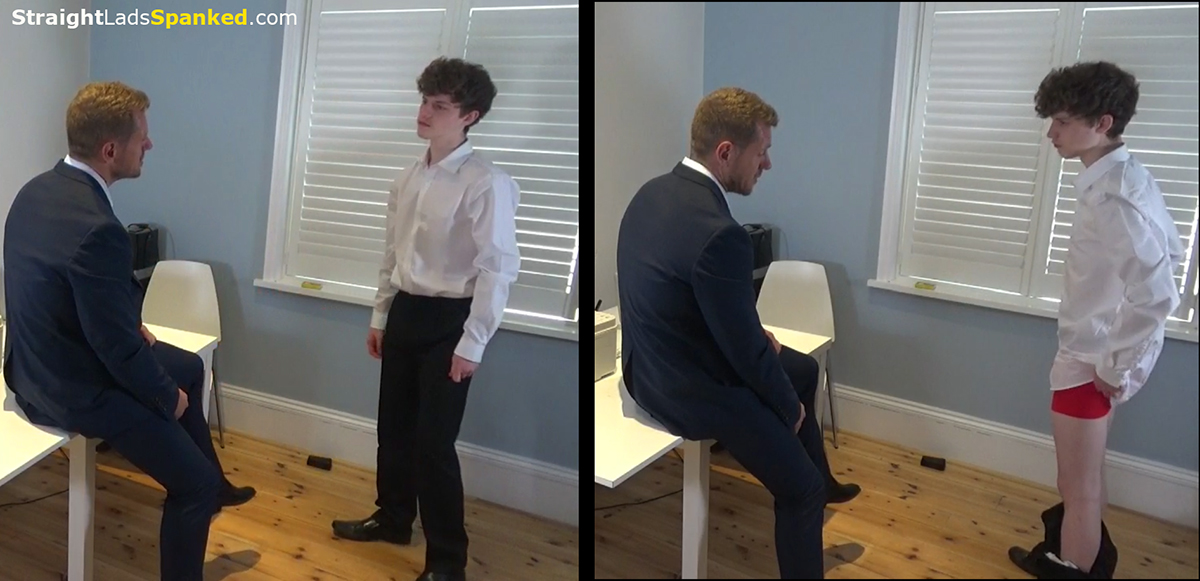 Marco stands him up and asks him to repeat his complaint…. and by way of reply, simply orders the young employee to drop his trousers.
As he reluctantly bends back over the boss's knee, Jason's spanking continues on his tight red underpants. "What happens if you disrespect me?" asks Marco, to ram the lesson home. "I get spanked," mutters Jason, sheepishly.
As the smacks rain down on Jason's pants, he dares to complain again about Marco's "ridiculous" sanctions. But Marco is unmoved by Jason's protests
n response, ups the ante instead by pulling down the lad's pants and squeezing his bare bottom hard. "I can treat you however I want!" he says, as he spanks Jason's bare cheeks.
With his bottom now almost as red as his pants, Jason threatens to tell his parents, and Marco's boss, about his somewhat unusual disciplinary methods.
Marco's response is to scoff at the lads impudence and add that Jason still hasn't learned his lesson, and he orders him to hand him the ruler from his desk….
Reluctantly Jason does as he is told, he is learning fast not to disobey his boss!
Jason is positioned over the desk with his bare bottom out, and told to count out 20 final smacks with the ruler, while multiple camera angles reveal both the reddening of his rear end and the pained grimace on his face.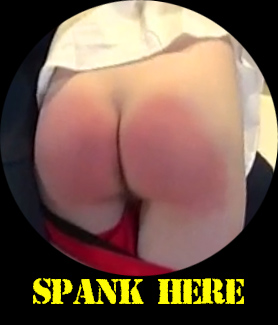 Mouse Spank naughty Jason's bottom, or click the links below to visit Straight Lads Spanked
Links
Straight Lads Spanked at Clips4sale