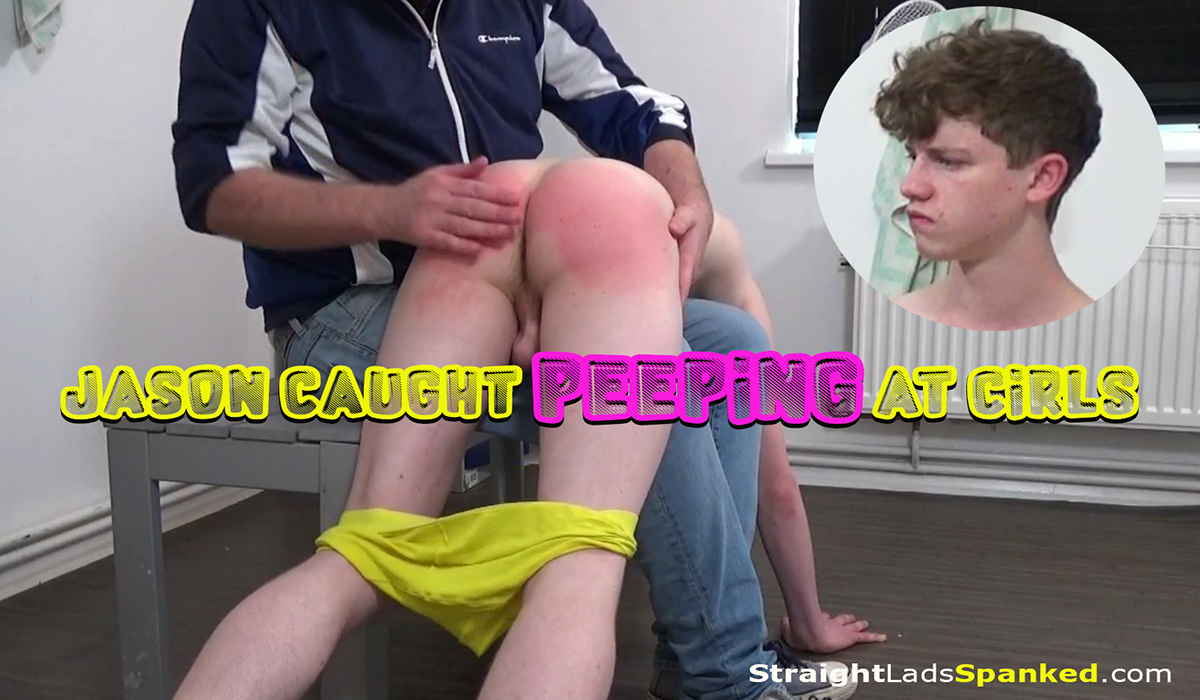 Part 1
As you may remember Jason is the naughty 18-year-old who received his first ever spanking from Dad back in September, and the pictures from that old fashioned spanking were posted here
But the sound spanking he got last time over Dad's knee – the first ever in young Jason's life – doesn't seem to have taught him any lasting lessons. In fact, his behaviour seems to be going from bad to worse. This time, the wayward teenager has been caught up to no good in the girls' changing-rooms at the sports club, and Coach is furious….
When every excuse Jason can think of falls on deaf ears, and he even begins to get cocky and argue the toss about what he has done, Coach decides that he has no alternative but to deal with him in the traditional, time-honoured fashion. In Coach's book, that means just one thing…..a good spanking!

*
Click on the Continue Reading tab below to see more.
*
______________________
He wastes no time in hauling the lad over his knee and spanking him hard, first on his shorts and then the seat of his tight yellow underpants. But it soon becomes very clear that Jason is developing a real attitude problem. In a moment of madness, he even has the nerve to swear at Coach….but he soon finds out that doing that while he is draped over Coach's knee with his trousers down is a big mistake!
When Coach eventually decides to step up the punishment and pull down Jason's pants, the lad leaps to his feet to protest. Not that that was ever going to do him any good. Any lad who steps out of line in this club is always going to end up feeling Coach's hand across his bare bottom!
 
It's fair to say that by the end of this MM spanking video, Jason has a very different attitude. He is a very sore and sorry boy, with the bright red smacked bottom that he thoroughly deserves!
And it looks like that might not be the end of it for the naughty lad. Coach has to phone the young man's father and tell him what he has been up to….
Jason's bad day continues in Part 2
Links
Straight Lads Spanked : Jason Caught Peeping At Girls (Part 1)

(Proof of age seen)