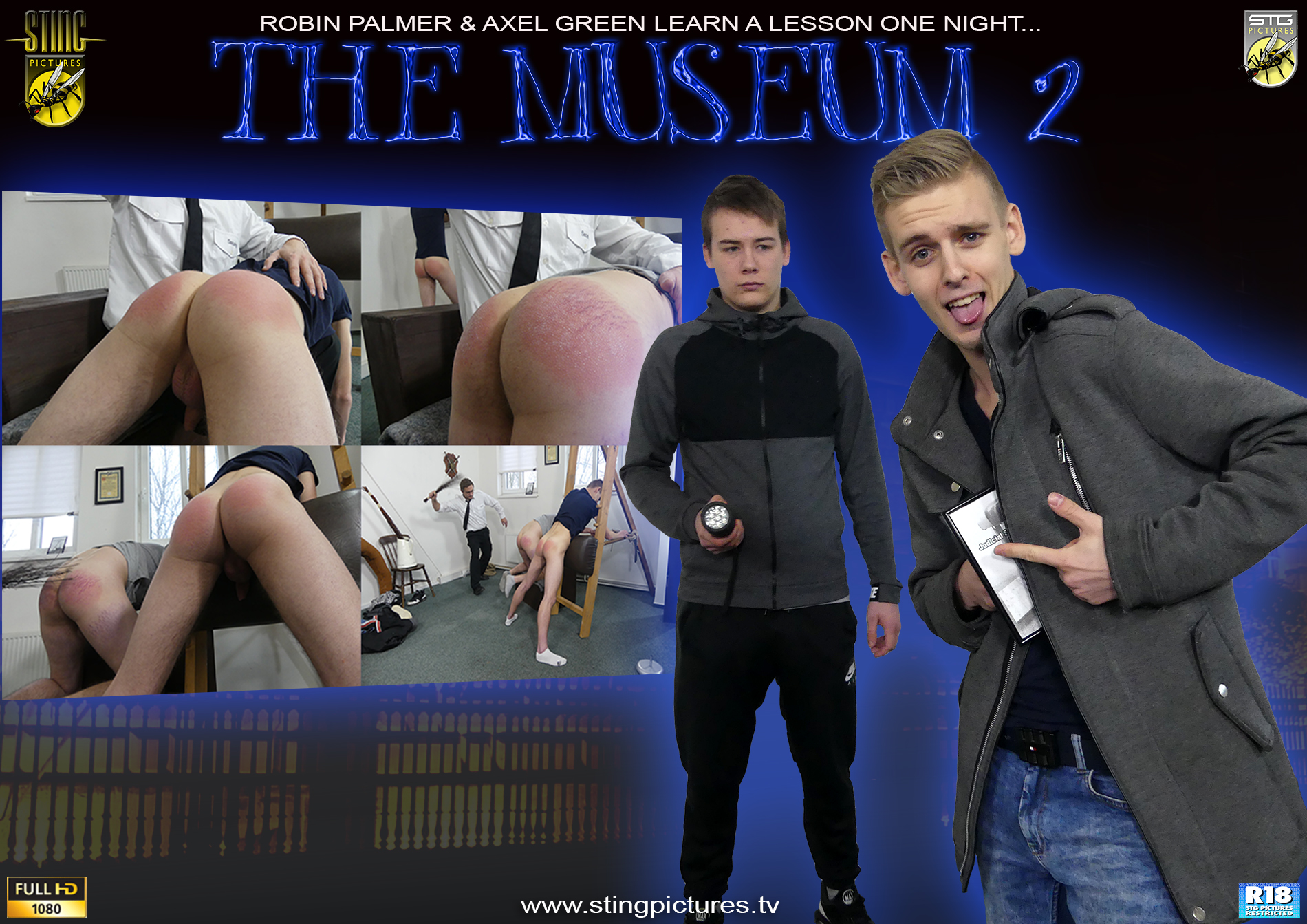 This time its two well known wayward lads, Axel Green and Robin Palmer. Their unauthorised entry has been detected and the guard tracks them down to the same exhibits as before.

These particular pieces are all related to judicial and scholarly discipline devices from days gone by. The security guard has always been fascinated by this part of the museum and now seizes the chance yet again to try out some of the instruments, and catching these two young intruders gives him the perfect opportunity.
Bad news for these two of course who will unwillingly get to feel what it was like for all those other recalcitrant lads who needed to be straightened out. A flogging and a good bare bottom to follow is now the order of the day.
*
Click here or on the Continue Reading Tab below to see more pictures
*
_____________
TO BE CONTINUED
MORE PICTURES AND A PREVIEW VIDEO TO FOLLOW