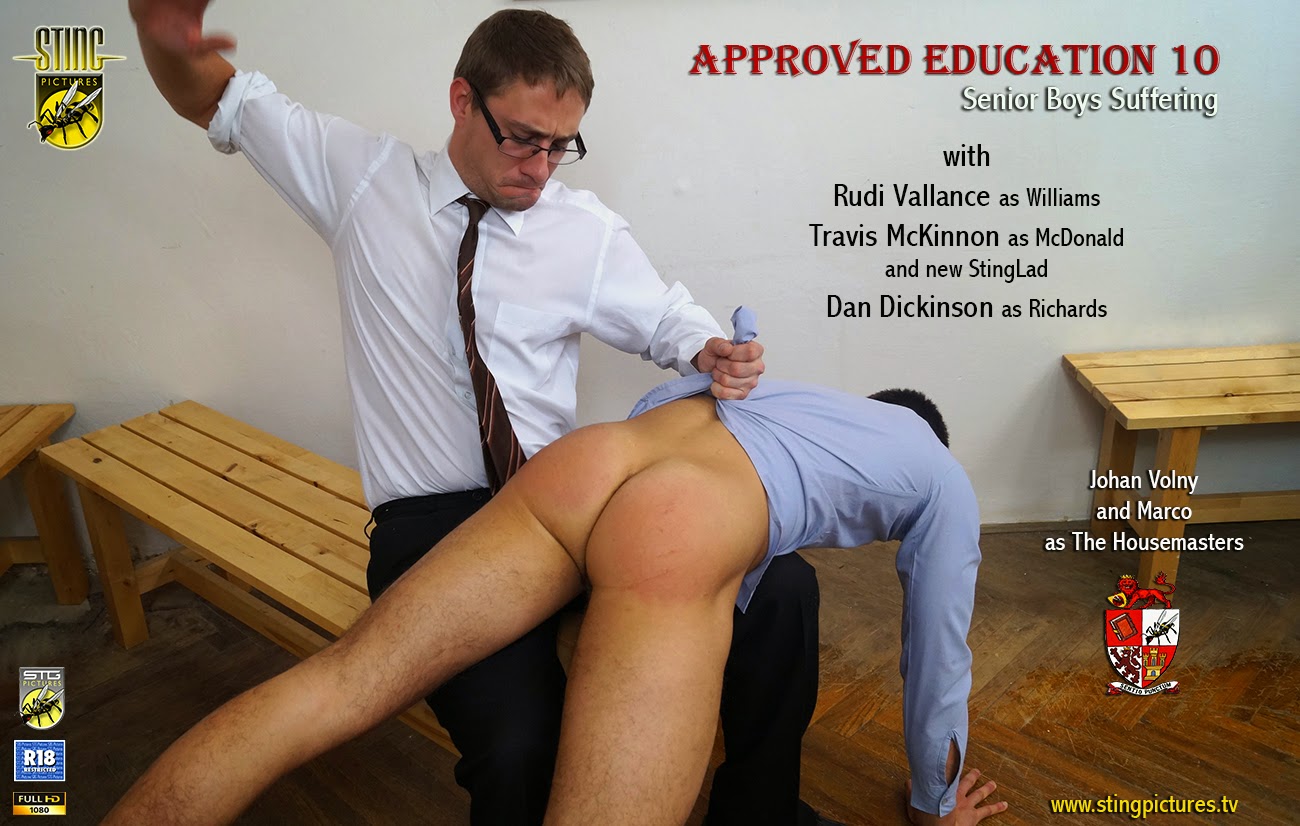 First port of call is Williams (Rudi Vallance) who had taken to blackmailing some of the more vulnerable younger lads in to carrying out illegal activities on his and other senior's behalf. He is sent to his Housemaster Mr Volny or some corrective treatment!
Not remotely amused by this seniors conduct he decides to dish out that which he would normally do to a junior.
*
Click here or on the Continue Reading Tab below to see more pictures and the video preview
*
_____________
It's a hard and scorching over the knee spanking to start with followed up with a stinging session of the old leather strap.
You could say Mr Volny is getting to the bottom of things with his older boys! He now deals with another boy in his house, Richards ( New Stinglad Dan Dickinson) His cheeky and insolent attitude just lately has now rightly gained him a good spanking.
With his pyjama bottoms dropped down his pale little bare backside quickly turns a burning red! However it's the housemaster's belt that really hits the mark. His freshly spanked bottom now becomes painfully raw as the angry strap cracks home.