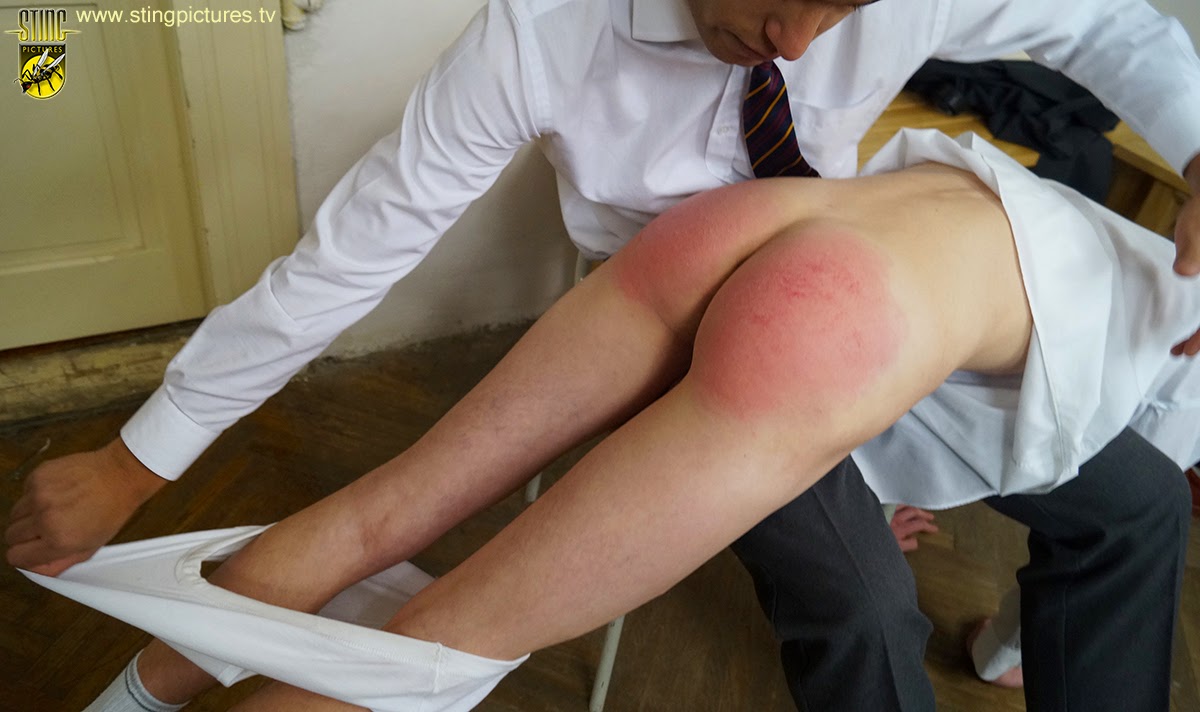 Scenes three and four of the Sting Spanking Classic
The Sixth Formers – Bad Habits
Despite his prefect status, Ward himself though is no angel when it comes to the rule book and eventually he is caught cheating in a mock exam.
It's his Housemaster Mr Heidrick (Dexter) who has the duty of disciplining the boy. Unimpressed that this is a prefect Mr Heidrick lays on a hard bare bottom spanking but it's the caning after that really has the boy yelping.
*
Click Here or on the Continue Reading tab below to see more pictures and the video preview.
*
______________________
As Ward bends over the thin rattan cuts in to the lads bare backside leaving raised burning welts. This punishment will remind him in future that cheating gets you nowhere except bent over again for another stinging caning.
Back before the Headmaster again is Mark Harfield. This time he's' been and got himself drunk then has sneaked a local girl back in to his room. The Head knows that he must be punished severely and that a message must be sent to other seniors who think they can follow this boy's lead. A Heads study caning will be laid on! Harfield is ordered to remove his grey trousers and bend over.

The punishment begins firstly over his white underwear then on to the bare bottom. The first cane, a crooked handled whippy senior starts the session but for absolute effect and more importantly for the lad to remember a thicker but still very flexible former reformatory cane is used. This formidable instrument kept for senior boys soon has Harfield moaning as it cuts in to his defenceless bare butt cheeks
_________________
*