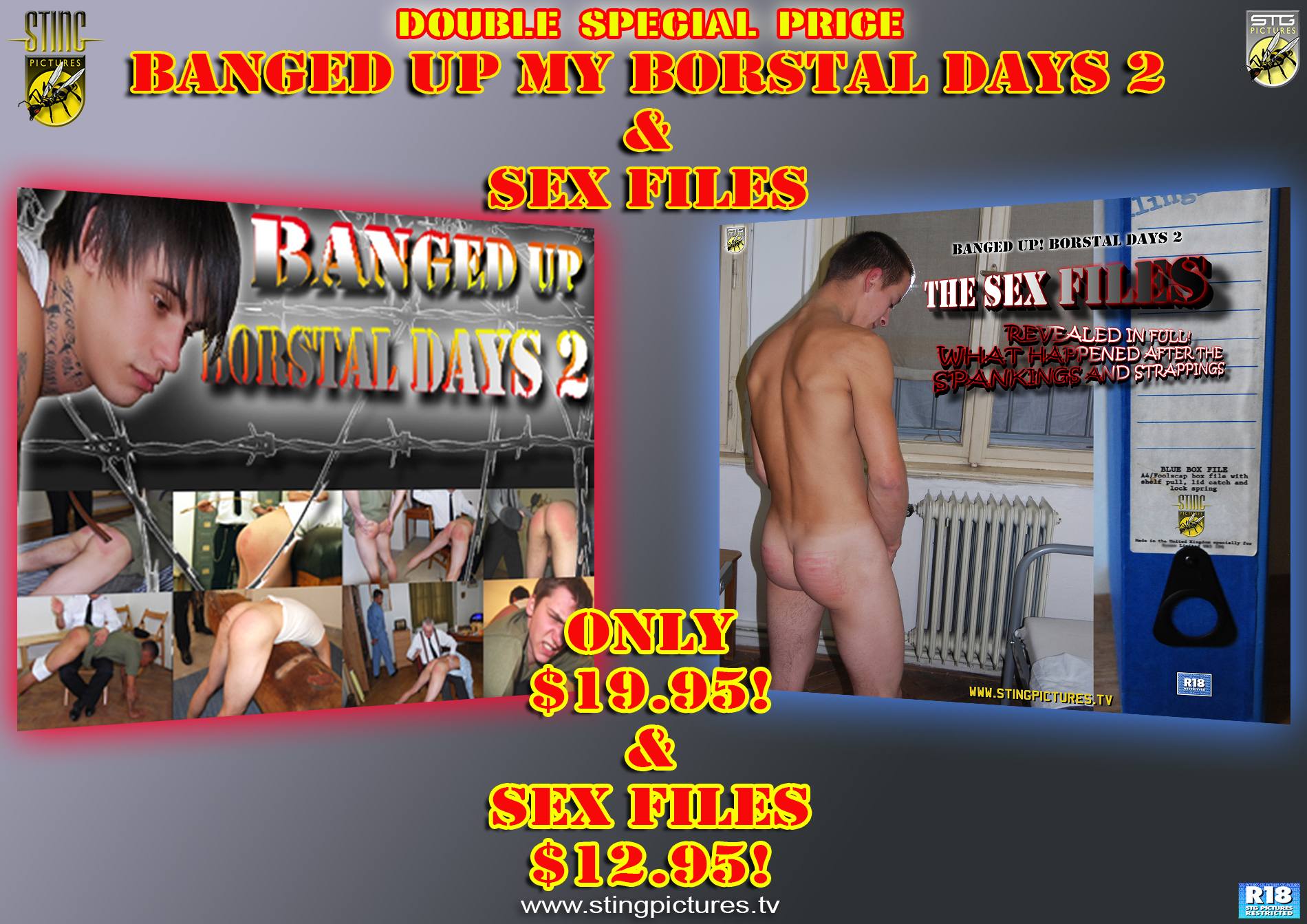 The latest Sting Special Price Spanking Classic is Banged Up My Borstal Days 2 The Movie
With over 15 Sting lads including Matt Mills, Robbie Estavez, Damien Drake, Darren, Danny, Barry, Brandon Jnr, James Bruce, David, Justin Kingsley, Dale Brady and Clay Osbourne
and The Sex Files – more of which later
He is soon made to see reason and the vivid red stripes on his bare backside are going to be a reminder for some time to come.
*
Click here or on the Continue Reading Tab below to see more pictures
*
_____________
For absconding Trainee John Appleby receives a very hard tawsing from the Governor using his genuine Lochgelly 'H' for heaving old thick leather tawse. Within context this was, at the time, one of the hardest scenes had ever filmed!
Trainee Smith (Keith) has to report for an over the vaulting horse dose of the cane from the senior officer, this after previously getting a long hard and intense spanking from Mr Labowski.
AND THERE IS MORE
Banged Up! Borstal Days 2 is full of action, too numerous to list a on any short review. With over 15 Sting lads including Damien Drake, Darren, Danny, Barry, Brandon Jnr, James Bruce, David, Clay Osbourne the action is never ending. In between of course the friendships between the boys begins to blossom in more ways than one! One hour forty minutes of hot hard raw butt burning action, When this video was released it was probably the biggest spanking related adult movie ever made. Banged Up! Borstal Days 2. The Movie.
Links
*
Banged Up My Borstal Days 2 The Movie
*