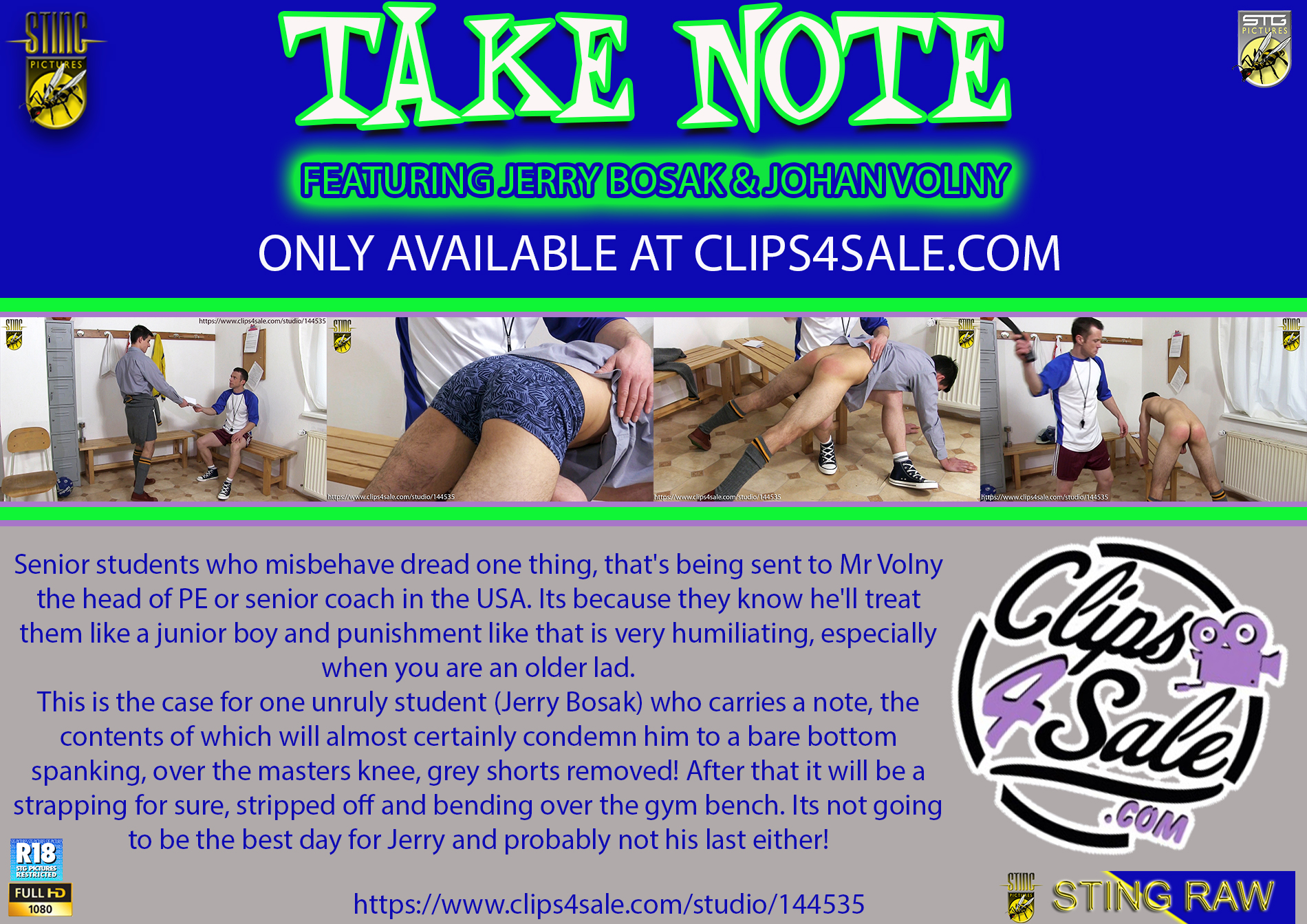 Senior students who misbehave dread one thing, that's being sent to Mr Volny the head of PE or senior coach in the USA. Its because they know he'll treat them like a junior boy and punishment like that is very humiliating, especially when you are an older lad.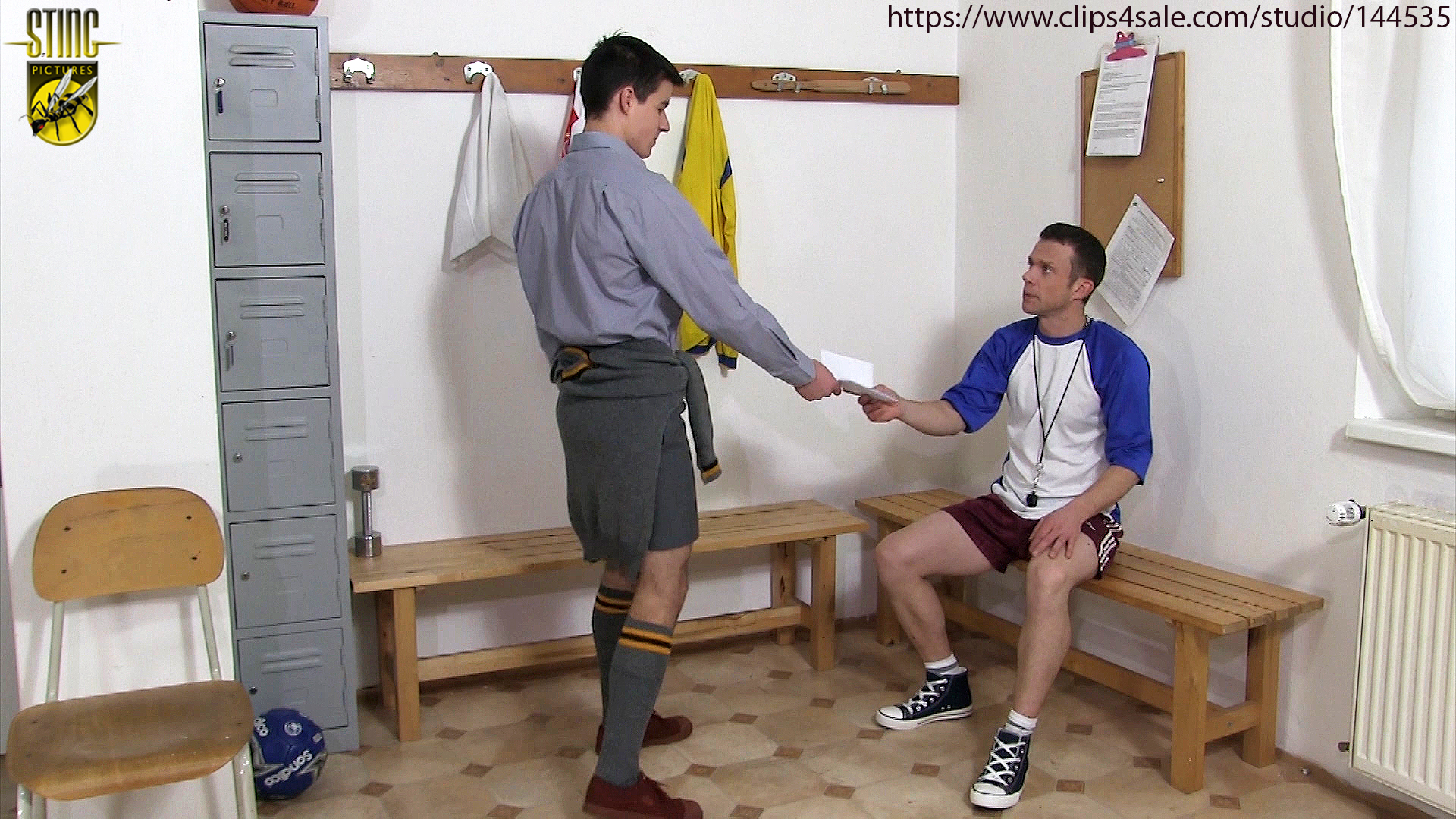 This is the case for one unruly student (Jerry Bosak) who carries a note, the contents of which will almost certainly condemn him to a bare bottom spanking.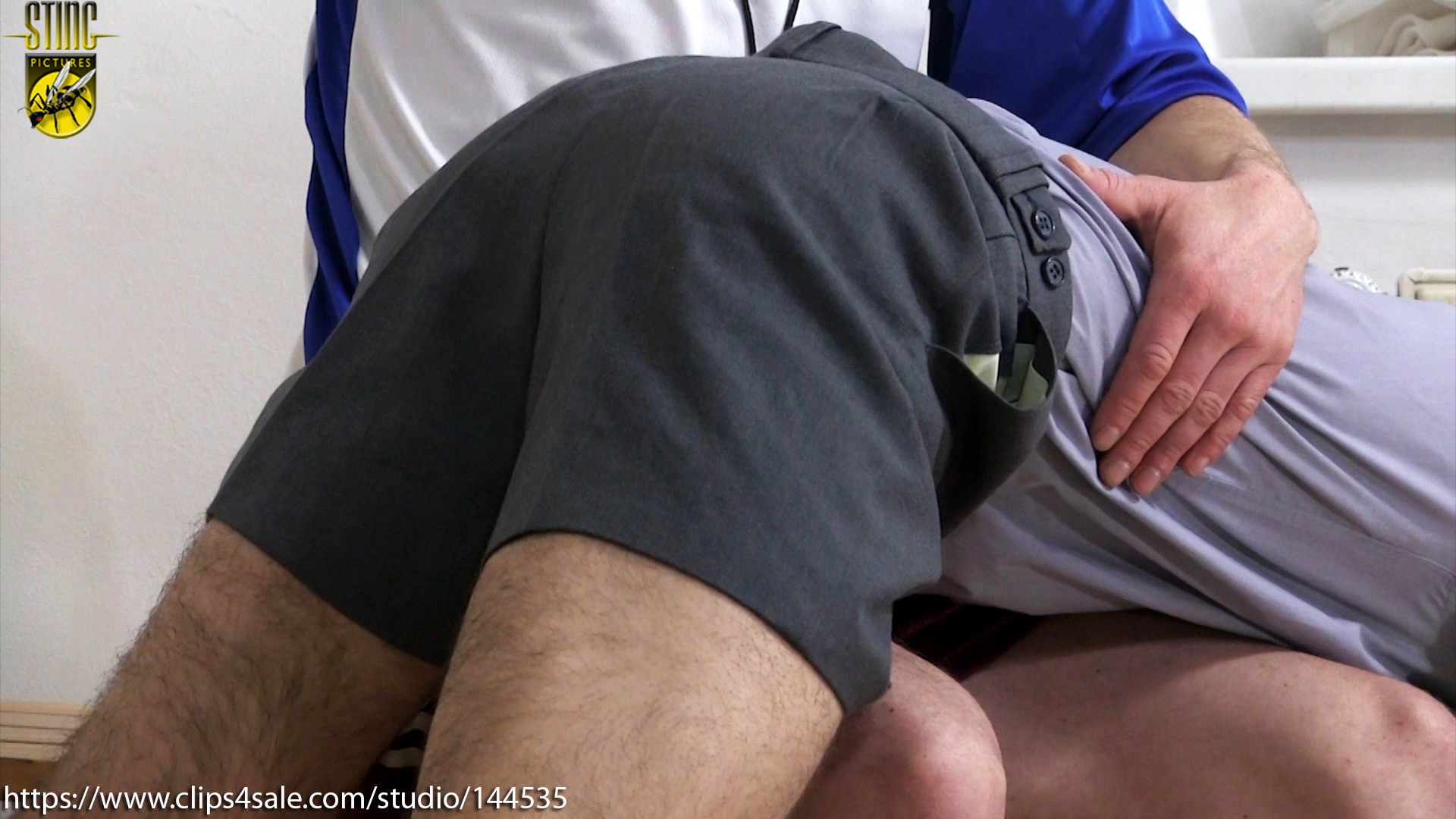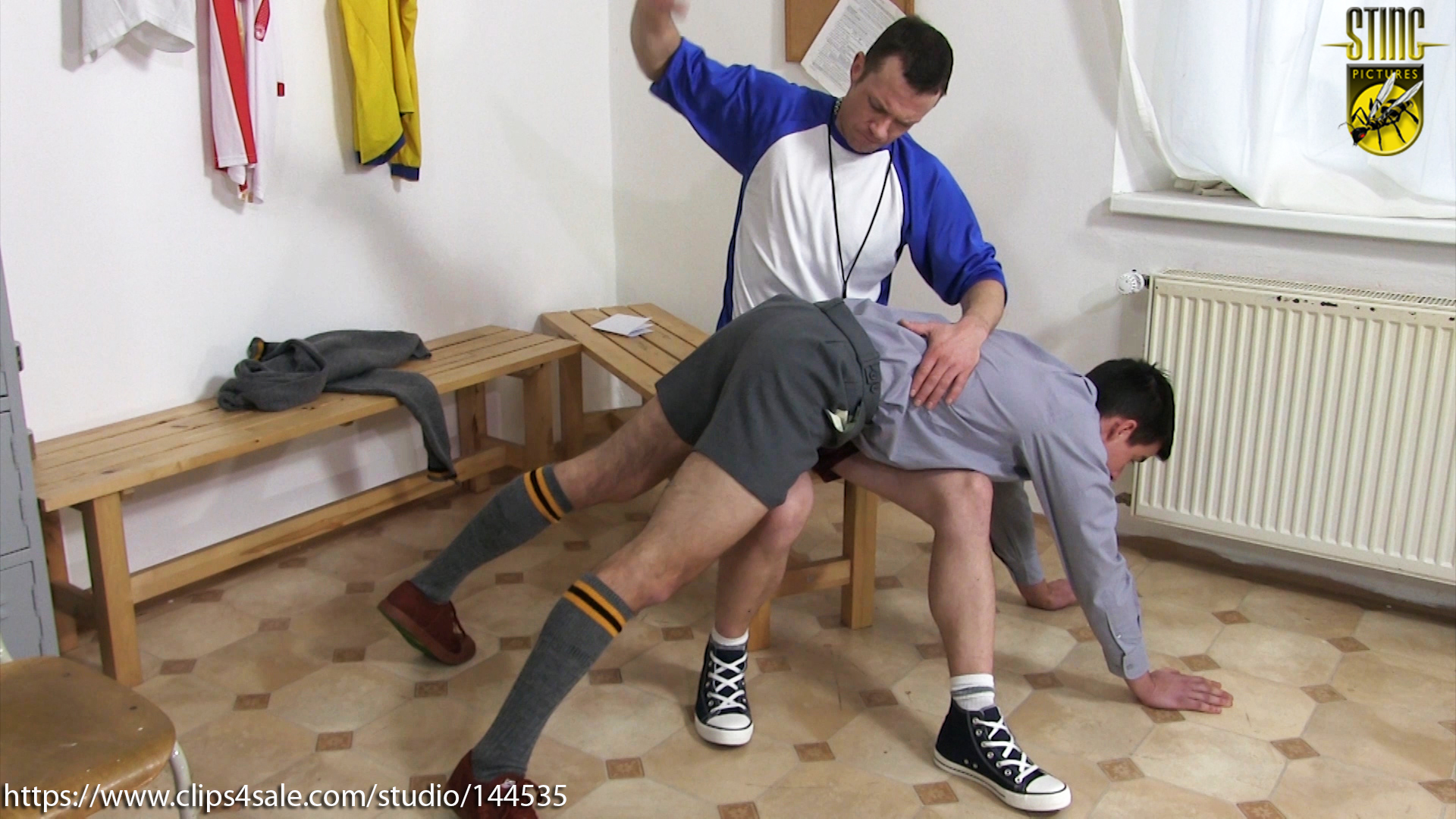 He is soon over the master's knee ..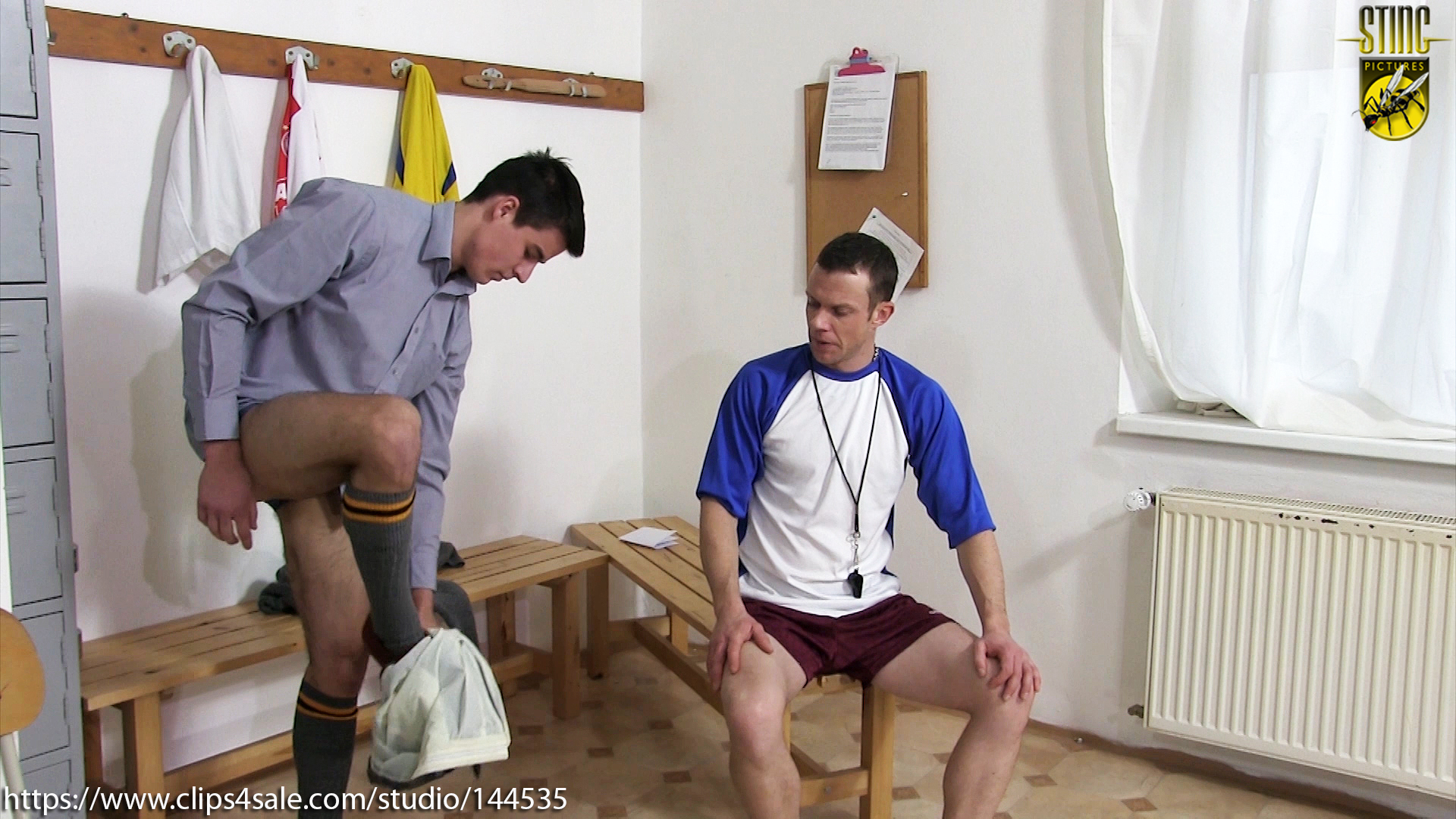 and it is not long before the grey shorts are removed!
*
Click here or on the Continue Reading Tab below to see more pictures
*
_____________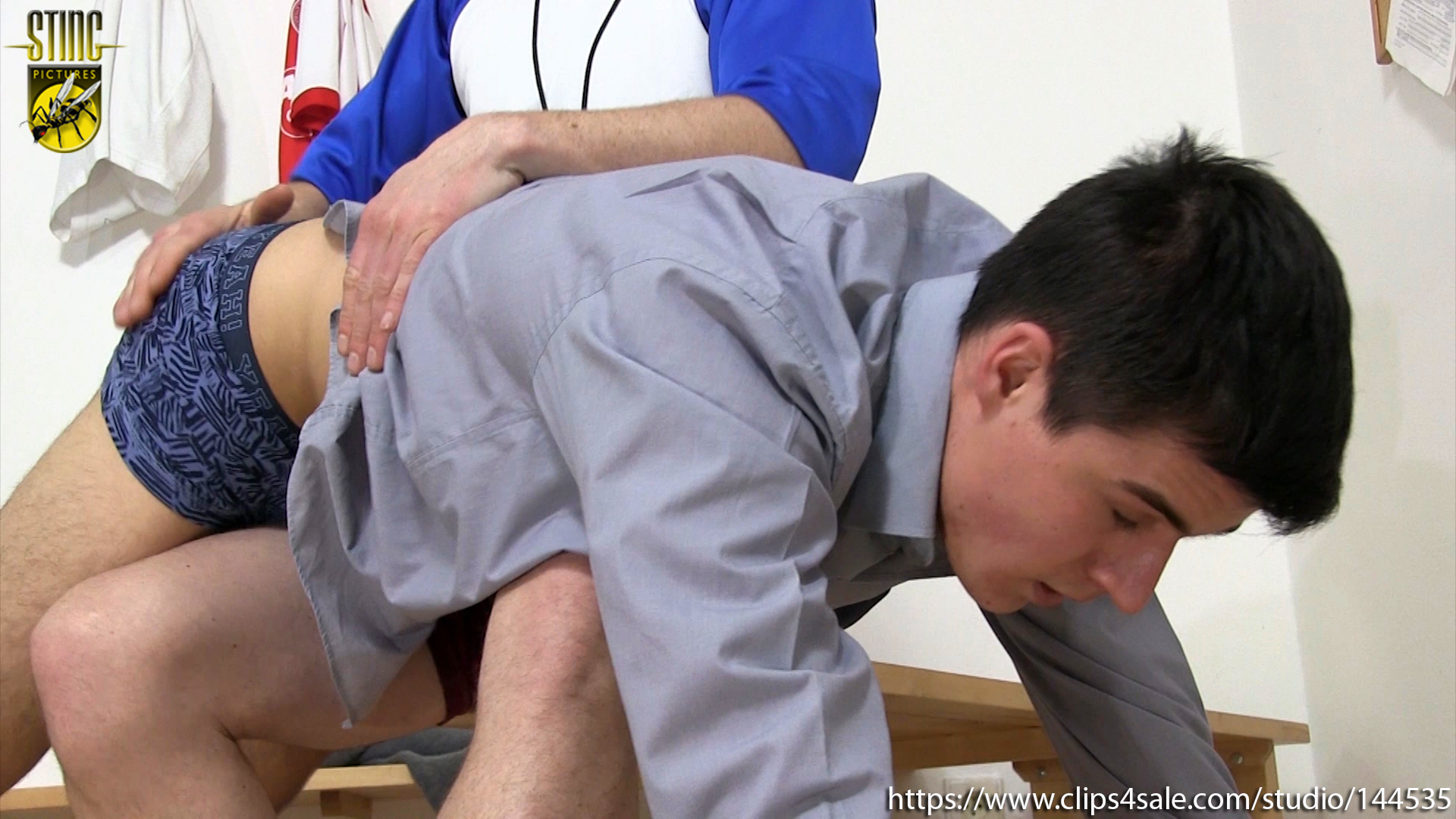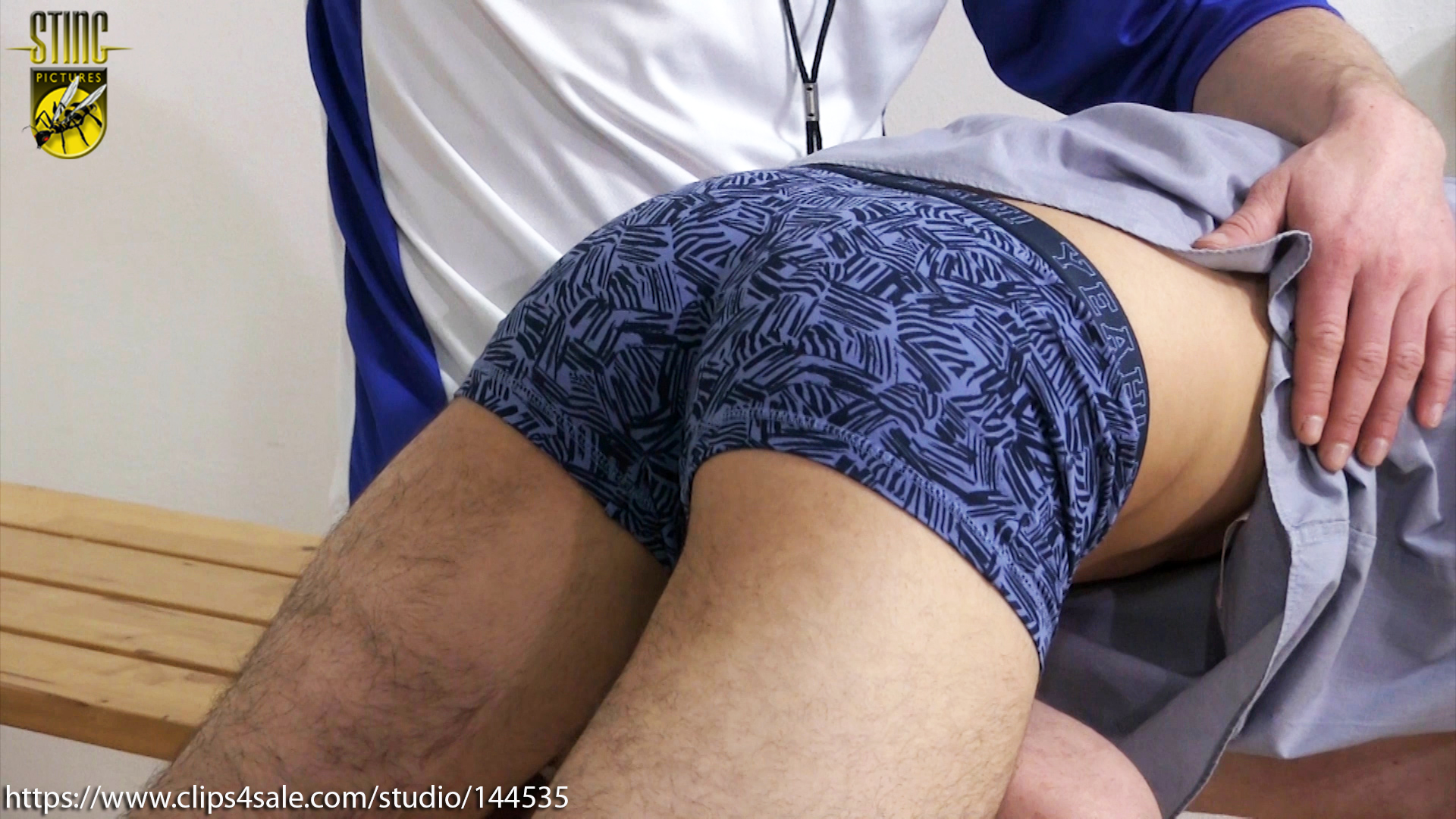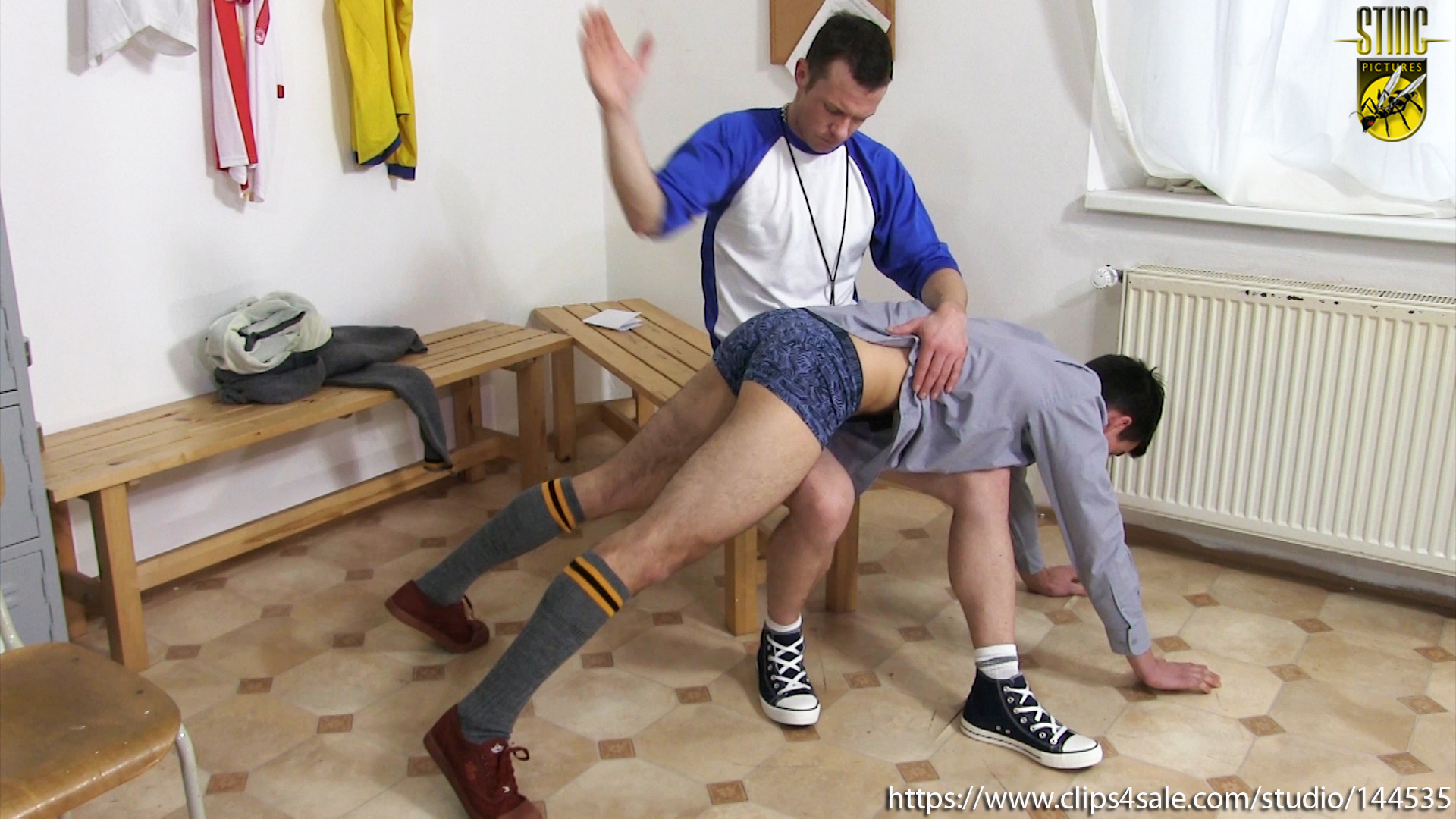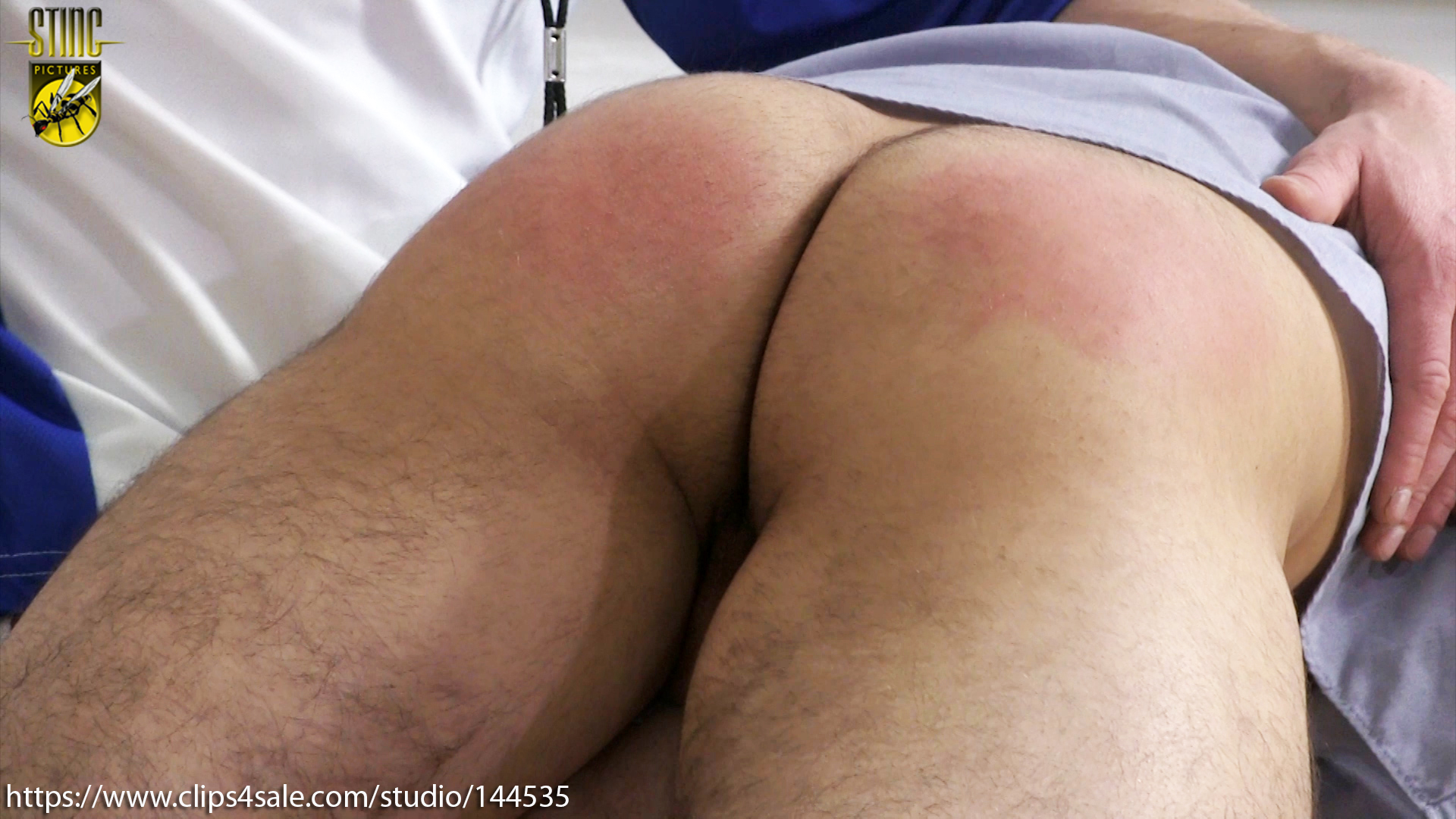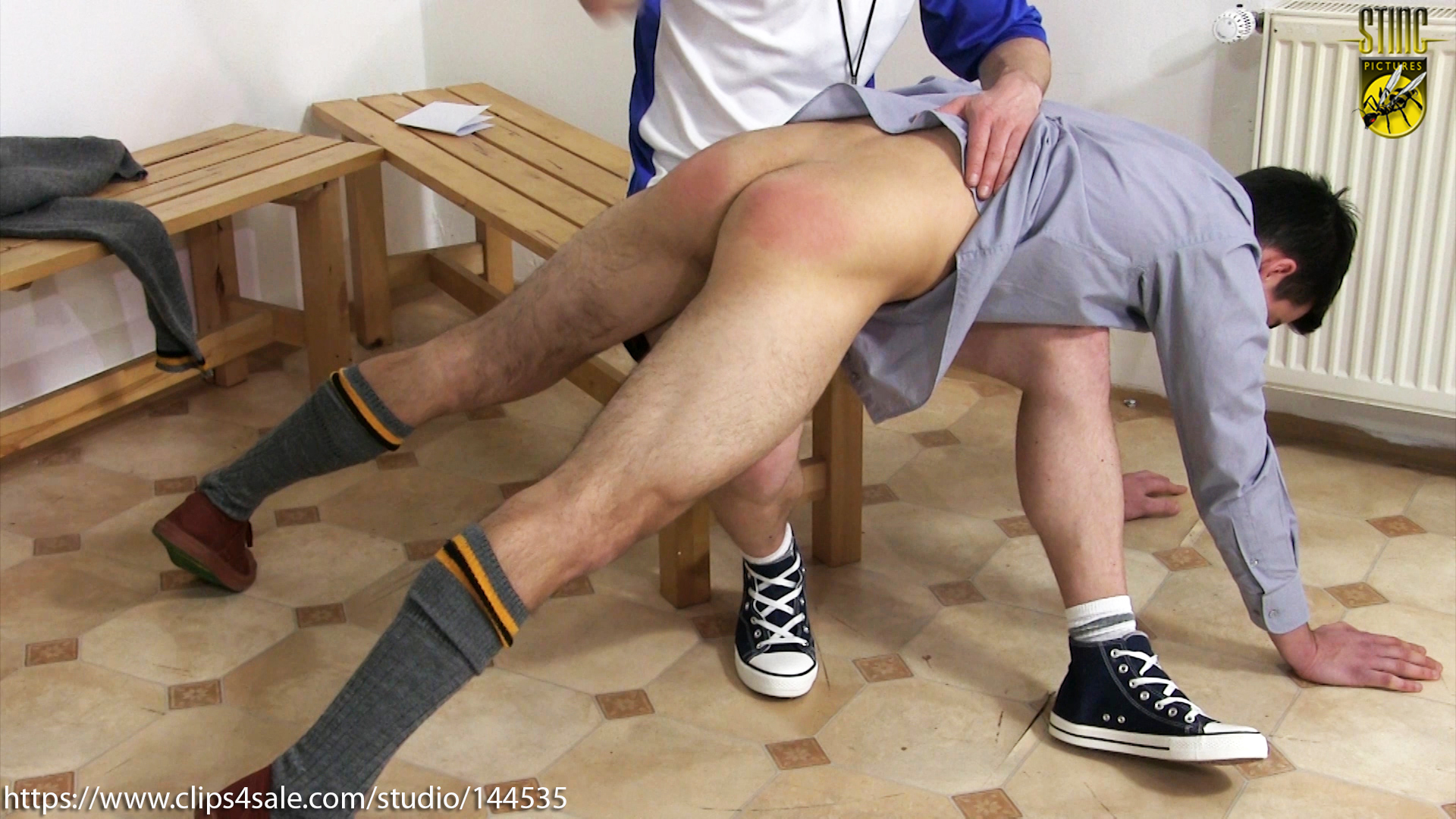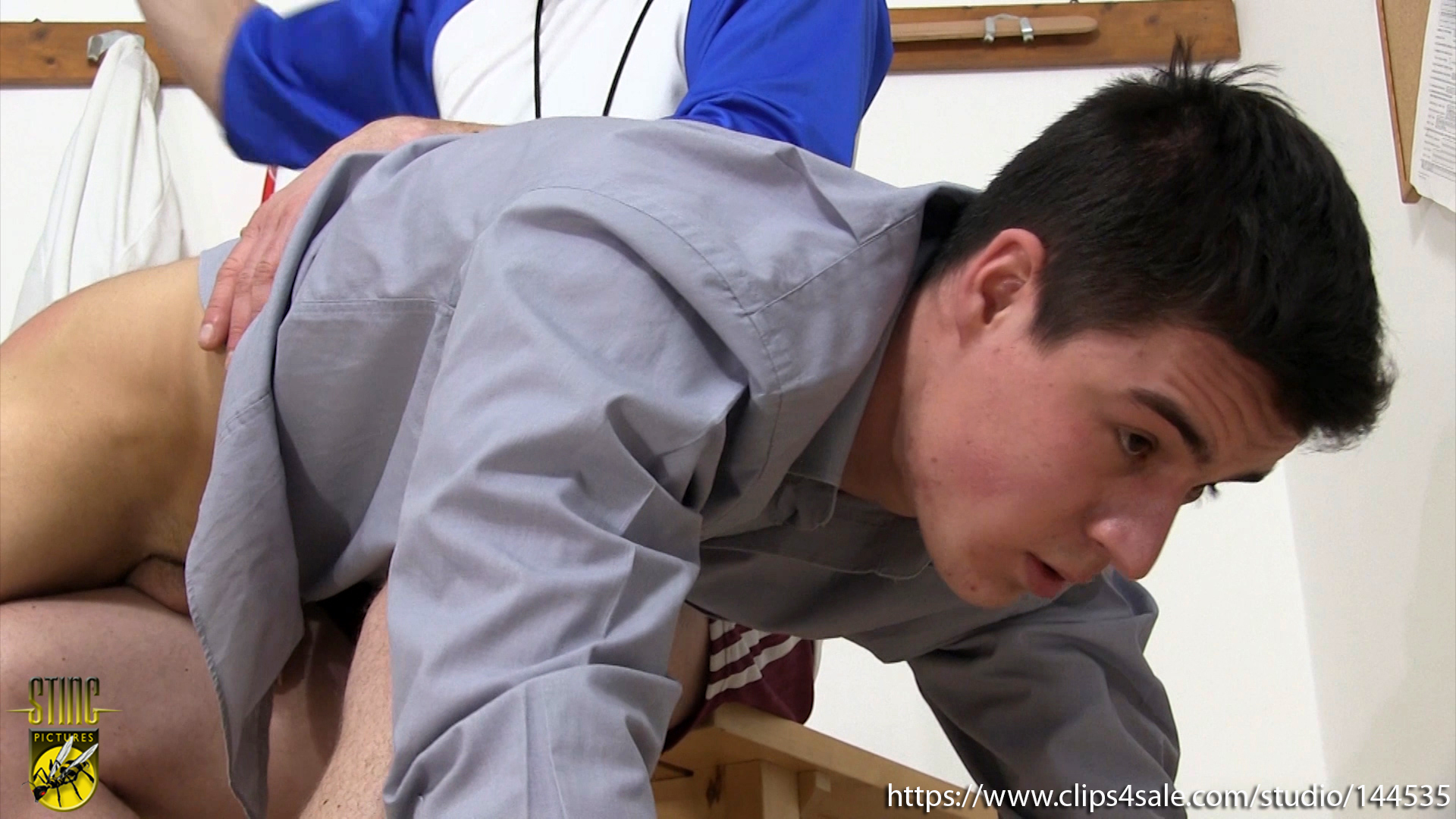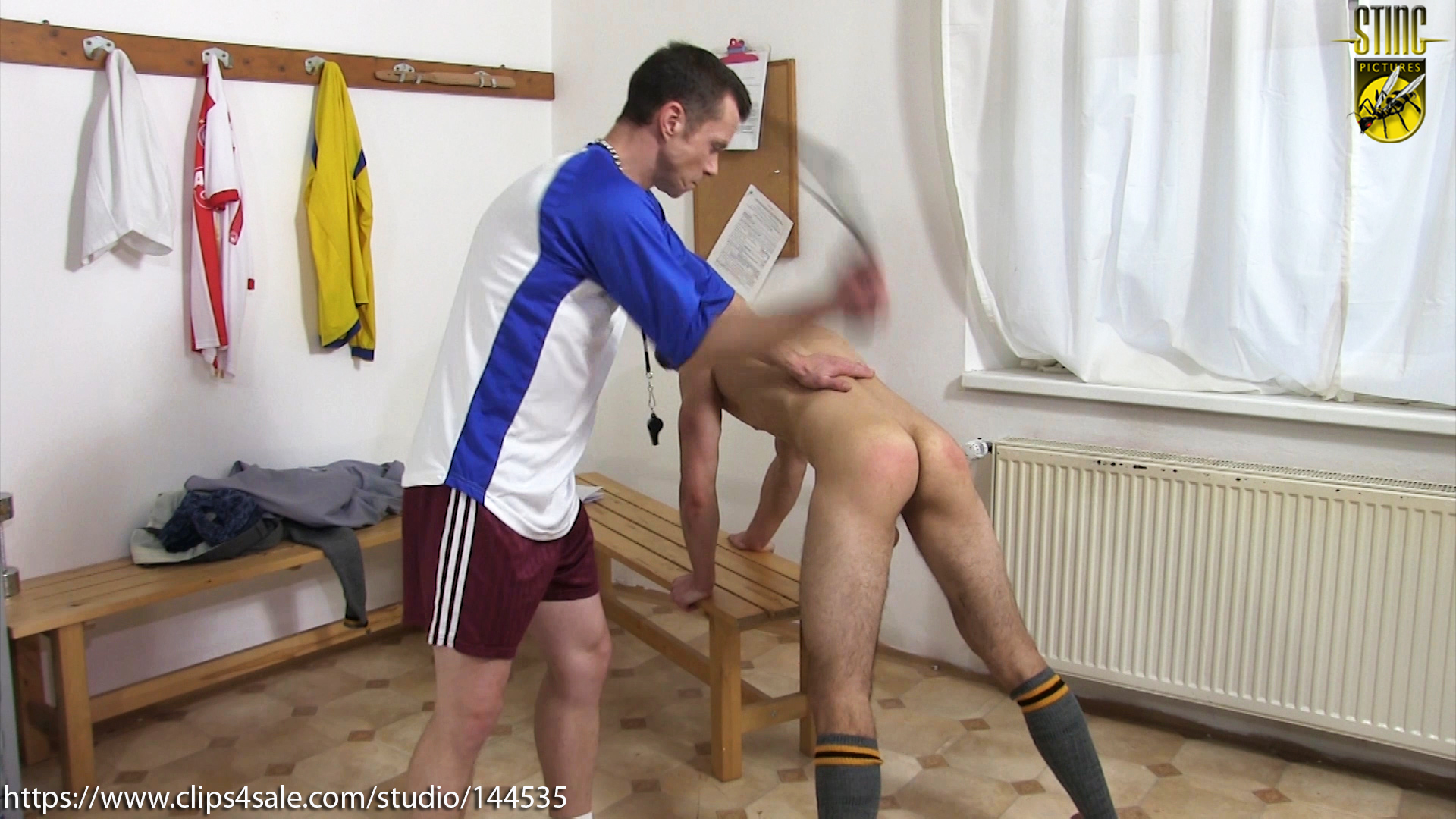 After a good spanking it will be a strapping for sure, stripped off and bending over the gym bench. Its not going to be the best day for Jerry and probably not his last either!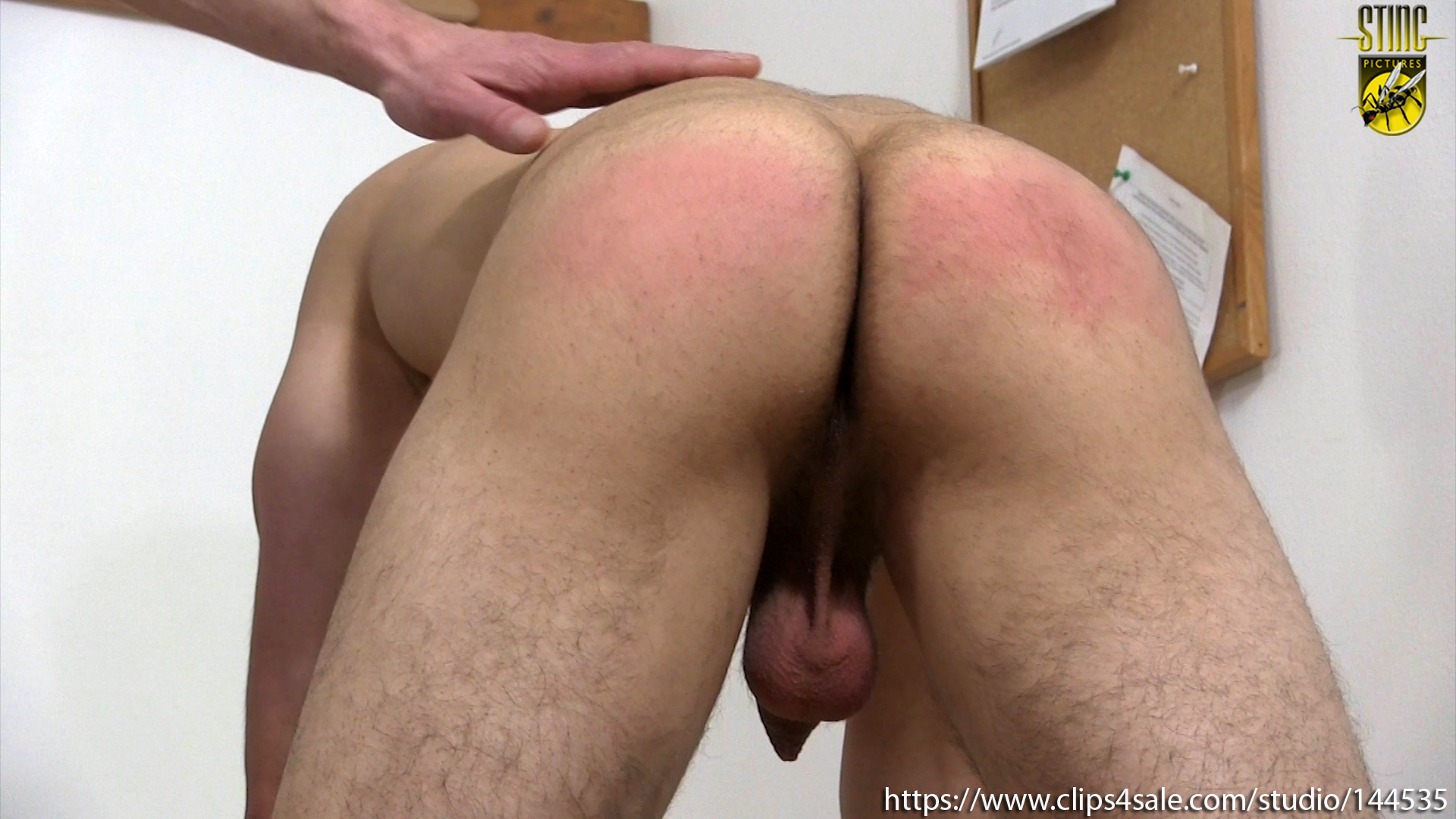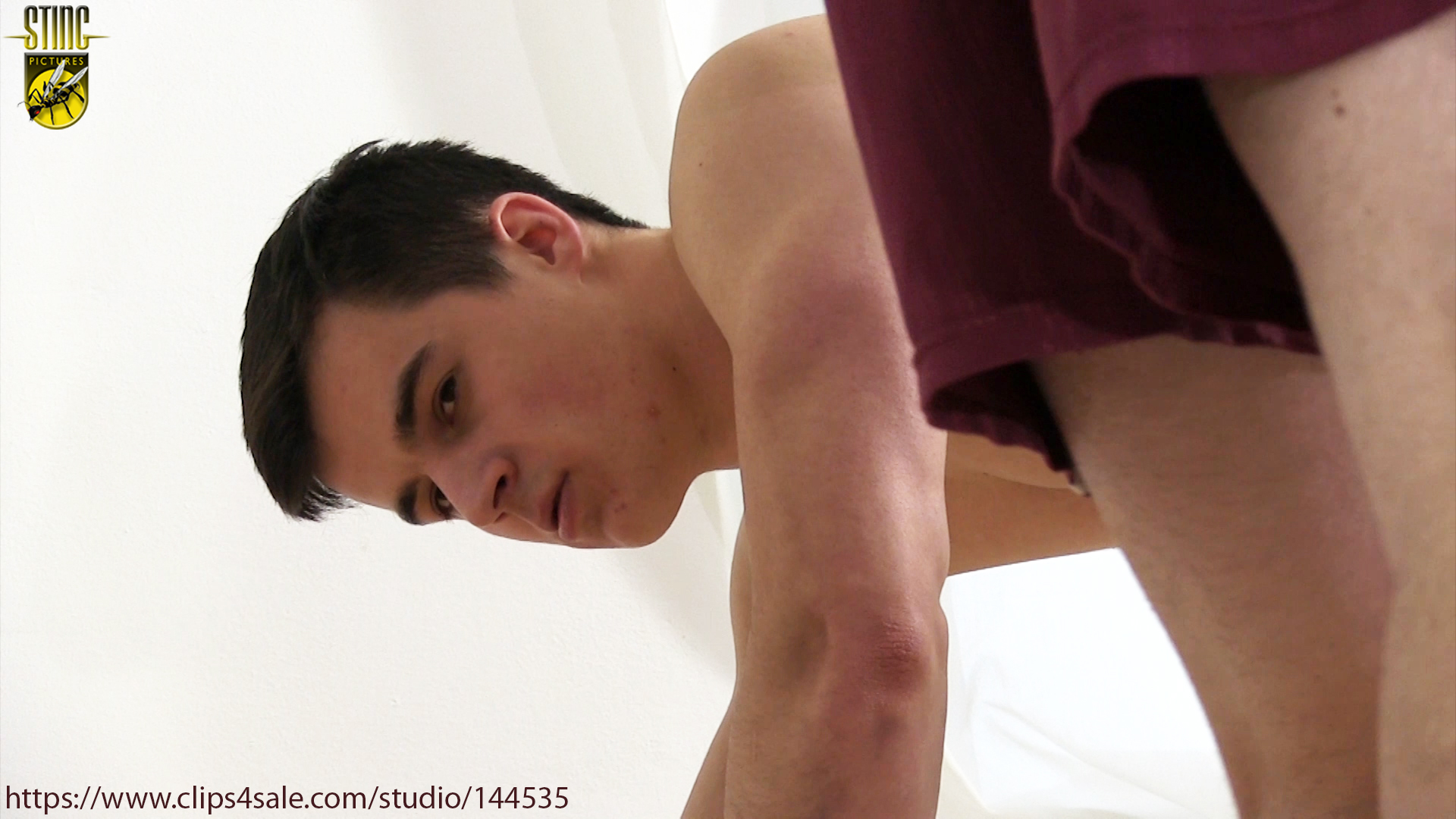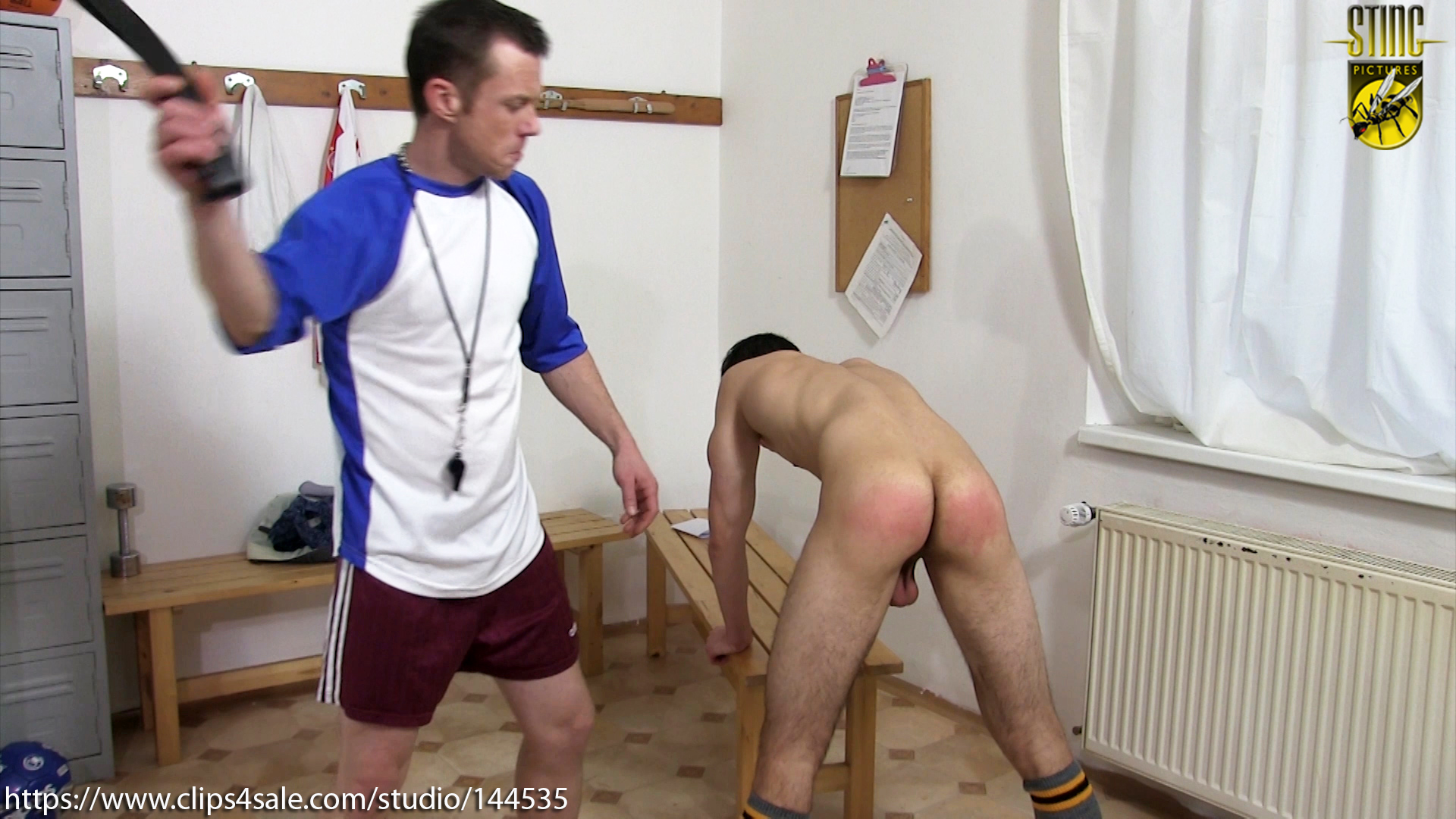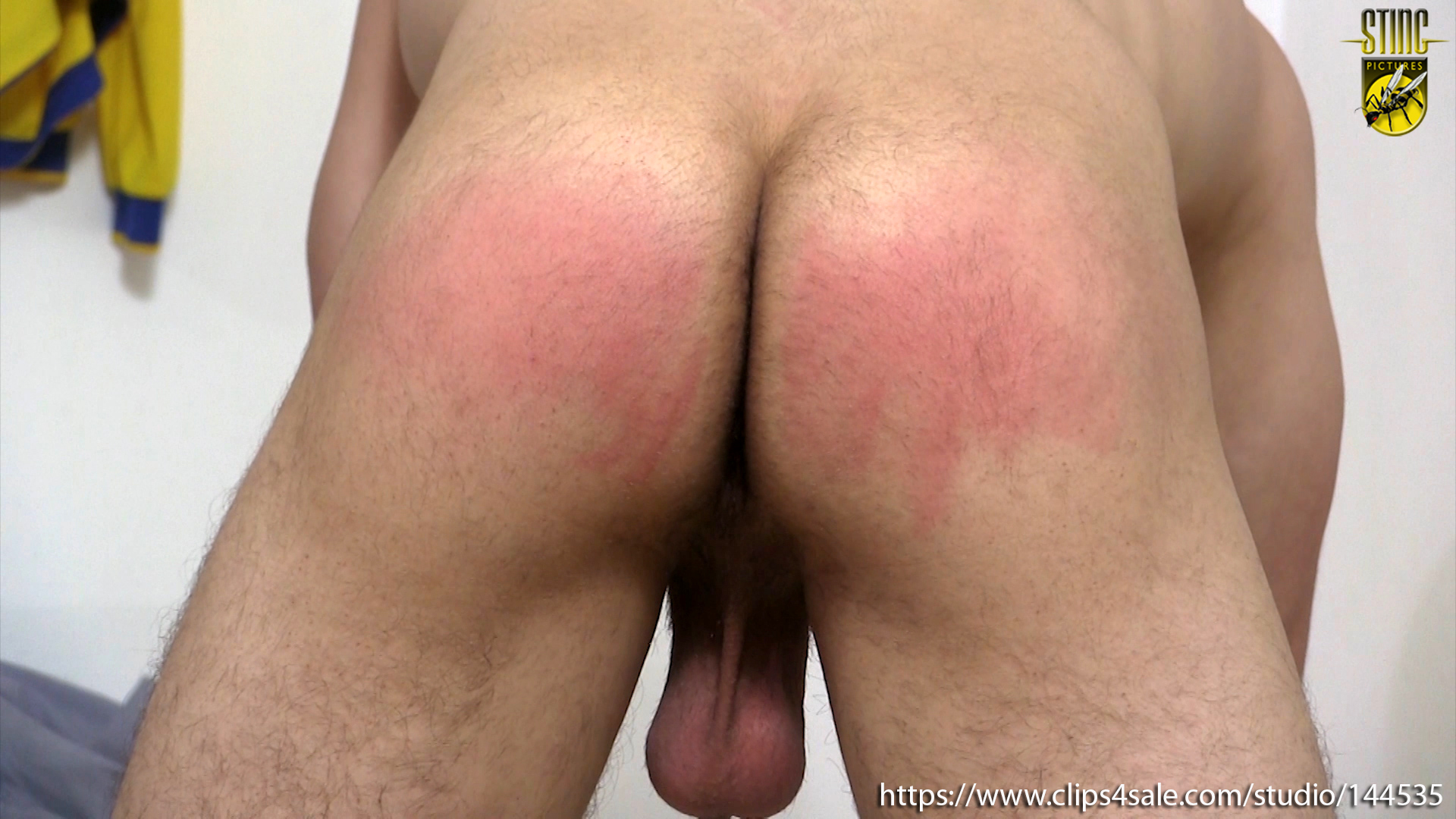 Take Note … is available now exclusively from
Links
Sting Raw "Take Note" at Clips4Sale