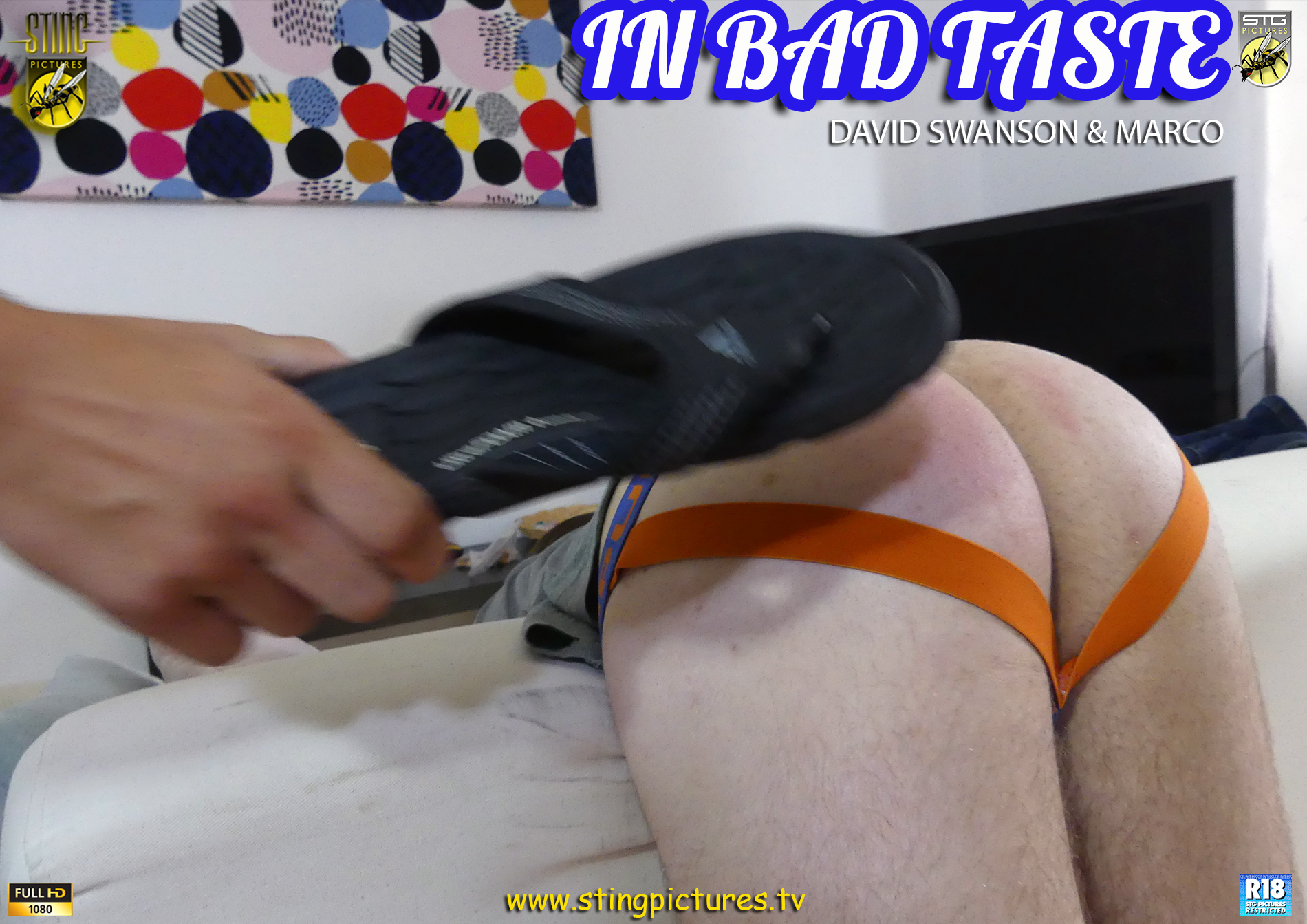 Marco decide the boy needs a sharp wake up call and uses the nearest implement, the lads flip flops, to lay on a good whacking!
*
Click here or on the Continue Reading Tab below to see more pictures
*
_____________
Finally using these painful rubber stingers on his bare bottom too.
As salt was the subject of the lads misbehaviour it suddenly finds a new use in his disciplining too, Marco intends to get his own back and does so with a little touch of irony along the way.