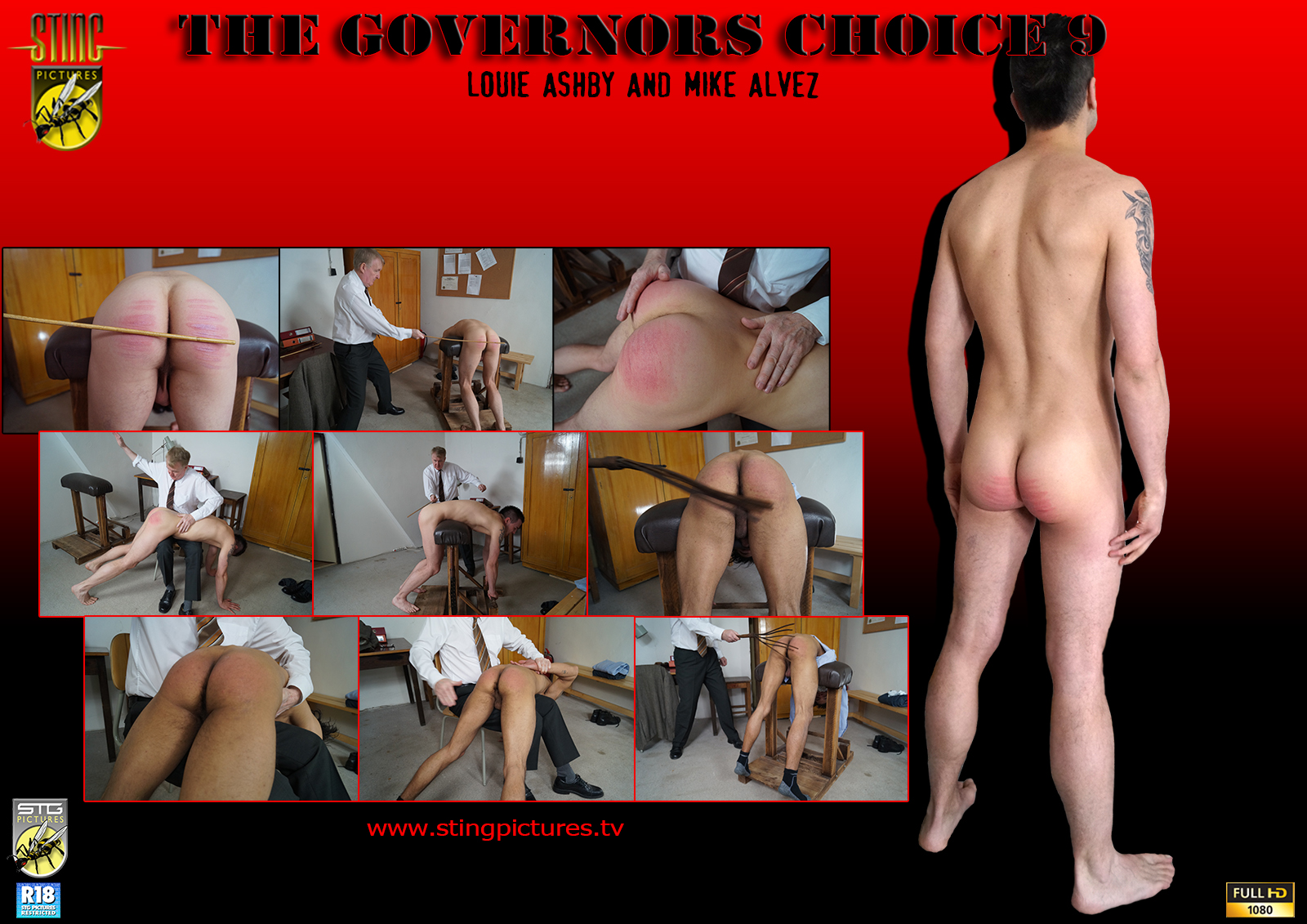 For various misdemeanour's the younger inmates are still taking advantage of being given a choice by the Governor, It's on their record or off the record, if they commit a rule breaking offence. Most choose to keep their record clean and report to the punishment room to receive a spanking dose of correctional discipline.
.
Today its the turn of two lads, the first being Horton (Louie Ashby returns) He knocks on the punishment room door and enters. His eyes are immediately drawn to the frame ready and waiting. He is ordered to strip and takes position over it. The governor picks up a swishy rattan cane and the boy grits his teeth in readiness! He feels it tapping on the very crest of his vulnerable rounded bare bottom. The first burning stripes are laid on.
.
Clice the Continue Reading tab to view more pictures and the preview video
The lad feels every stroke but now the first cane is changed to something more senior. Horton's previously blemish free firm bare backside is now redecorated again with scorching cuts. The spanking that will surely follow is going to hurt like hell!
.
…and it does!!!
.
In scene 2 a second inmate faces the Governor's Choice
___
***
The video preview trailer can also be viewed at Spanking Tube by CLICKING HERE

____
Links
The Governor's Choice Part 9 in 1080p Extra High Definition
*
The Governor's Choice Part 9 in Standard Definition
*
____________________________
COMMENTS
The Comment facility is now be working, although their may be some delay.
****