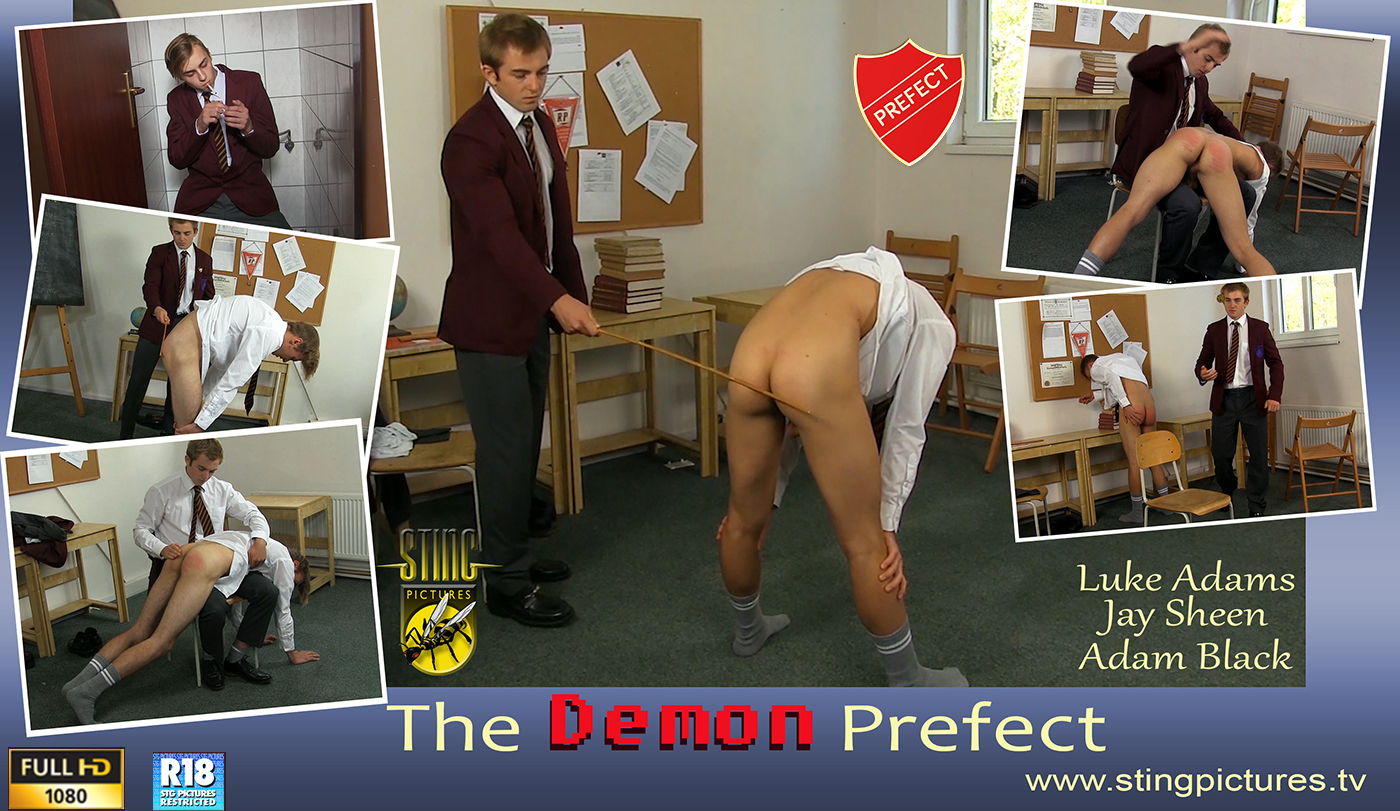 The second scene from:
*
Next to be caught out is Danny Green (Adam Black) he likes a smoke too but not necessarily cigarettes. Birch is pretty sure he's in possession of some illegal substances and orders him to turn out his pockets.
Of course he finds what he's looking for and the contents of a certain small tin also condemn Green to a good stinging caning and an over the knee bare bottom spanking.
This new Prefect is quickly getting a reputation, no wonder the other boys are starting to call him the demon!
*
Click on the continue Reading tab below to see more
*
______________________
Adam Black played Danny Green
Click here to view part One and the video preview
Links
The Demon Prefect in 1080p Extra High Definition
*
The Demon Prefect in Standard Definition
*