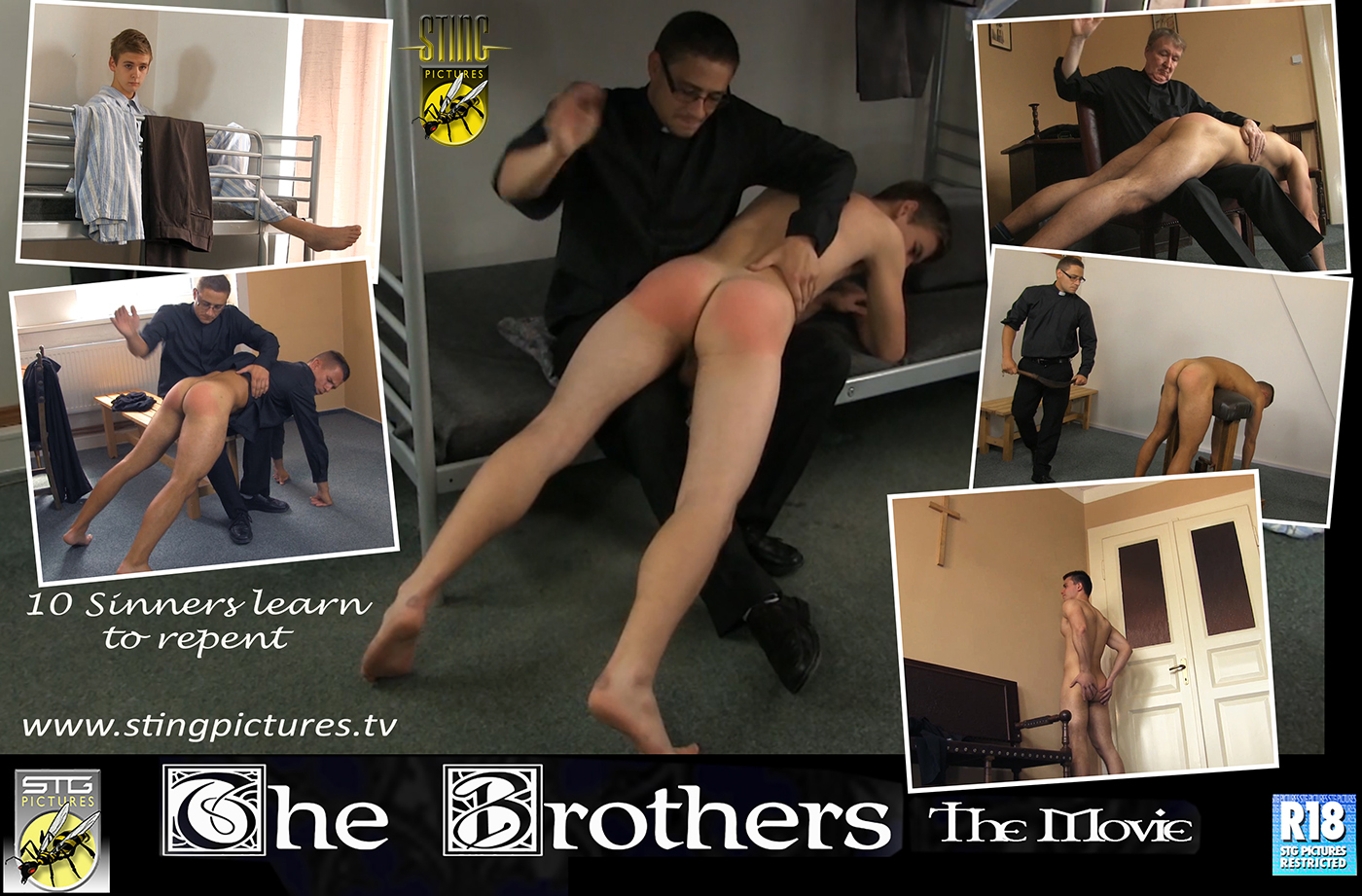 **
We continue to follow the events at Innisfail Industrial School, overseen by a firm handed Religious Order, and more young male inmates and Probationary Brothers are experiencing painful interactions with the strict disciplinary code.
Many at the fearsome hands of strict Brother Marco
**
Young Kevin Blay (Robin Palmer) has foolishly antagonised Brother Marco with his cheekiness. The unlucky lad soon discovers that was a very foolish move.
**
A hard, bare bottom spanking, followed by a taste of the strap leave the necessary impression on they young rascal.
**
Applied just where it has the best effect.
**
Novice Probationer Brother Simon (Leonardo King) has not found it easy conforming with the rules of the order, and when he is caught smoking and stealing sacramental wine he is sent to Brother Marco to be taught the error of his ways.
**
As is his habit, Brother Marco gives the young pup a sharp lesson in behaviour, starting at the bottom, with the palm of his hand, before moving on to the stinging five tailed whip.
**
**
Click on the Continue Readinge Tab below to view more pictures and a 6 minute video preview:
**
___________________________________________
Aiden Duffy (Alex Bell) has repeatedly exhibited bad behaviour, and when he is caught adding table salt to the Brothers' tea it is clear that some bare bottom discipline is in order. Once again Brother Marco is on hand to perform that essential duty.
**
Duffy is ordered to bend over for a good hiding with Brother Marco's trusty strap.
**
This is followed a painful and embarrassing bare bottom spanking inflicted on his bare, just belted bottom.
**
TO BE CONTINUED
Part 2 of 3
A larger online version of the Video Preview can be viewed at the Feel The Sting Blog by CLICKING HERE

____
The Preview Video can also be viewed at Spanking Tube
**
Tomorrow more unfortunate young Brothers will face further disciplinary spankings and thrashings, as they are taught to obey the rules of the order.
**
__________
The Brothers – The Movie is 1 hour 53 minutes long and features 10 handsome lads getting their bare bottoms spanked and whacked!
_______
LINKS
**
The Brothers – the Movie in 720p High Definition
**
The Brothers – the Movie in Standard Definition
**
**
**
____