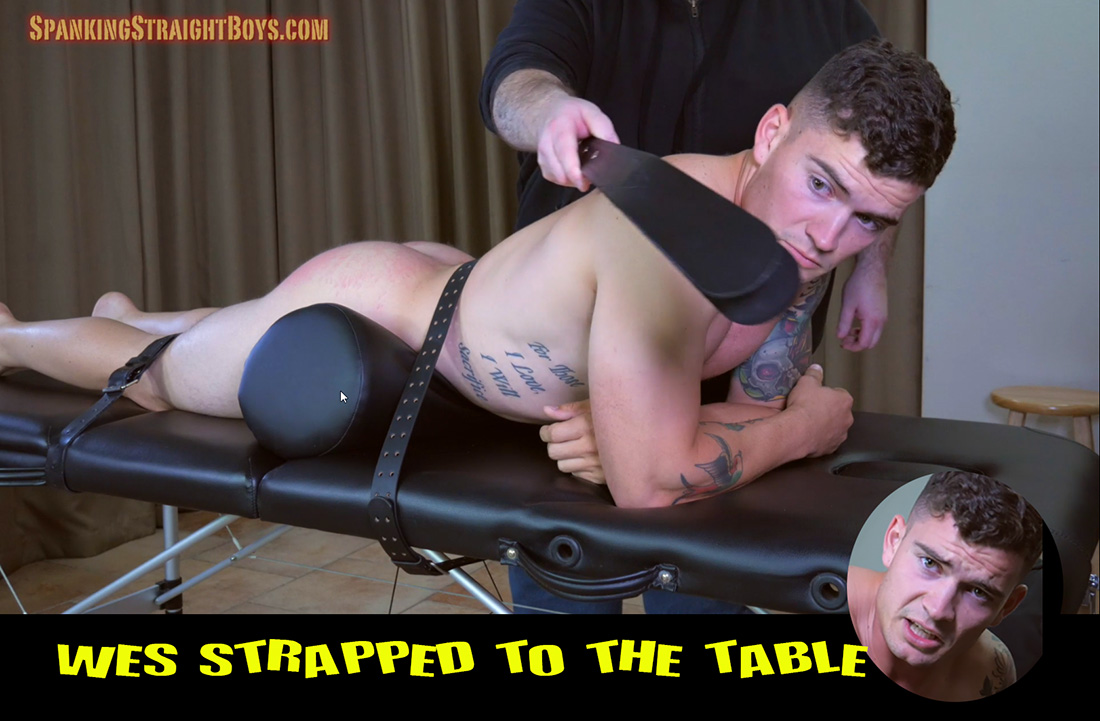 Wes is a handsome and muscular 22 year old straight boy. Since Wes's pictures were first posted to JockSpank readers have asked to see more of him. Now Wes is back for another Spanking and it's the hardest one yet.

Tom straps Wes to table in the prone position putting a bolster cushion under his privates to lift his round bubble butt into a good spanking position.
He then begins with a hard spanking by hand which gets Wes' butt bright red.
*
Click on the Continue Reading tab below to see more.
*
______________________
Tom follows that with a hard leather strapping.
Next up is a session with a small, painful PVC flog. The spanking then ends with hard lashes from a large leather slapper that continues until Wes proclaims, "I can't take any more, Sir."
Wes struggles against the leather straps binding him to the table throughout this session. He can and does move his arms, head and shoulders about, but the straps keep him from moving his butt more than a few inches.
By the end his butt is nearly as red as his shirt and Wes is worn out.

Video Preview
Click on the links on the pictures or links below to visit Spanking Straight Boys
=