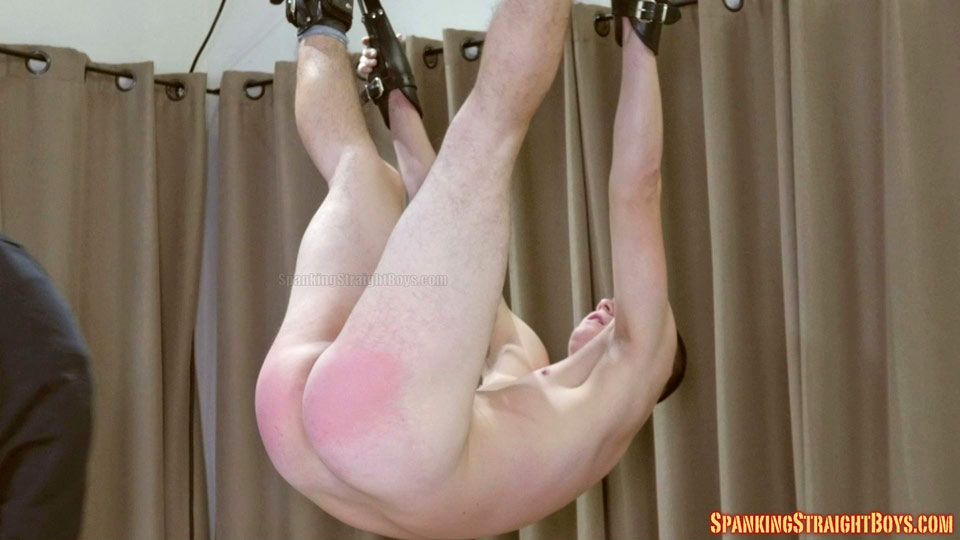 Spanking Straight Boys: Trevor Suspended By All Fours
Trevor is a tall boy with muscular legs and a firm, round butt. He has a large frame and is strong, but he has a very hard time being spanked. Trevor does not try to suppress his reactions, probably because he can't.
*
In this video, Tom suspends Trevor by his wrists and ankles. Tom then proceeds to spank him with a number of implements.
Tom uses his hand, a paint stick, riding crop, ping pong paddle, wooden spoon, flog, leather slapper and a hairbrush on Trevor's big butt.
*
Click Here or on the Continue Reading Tab below for more pictures and the video preview :
*
___________________
Each implement seems to connect directly with the pain sensors in Trevor's butt and brain as he squirms, grunts and curses his way through this spanking.
Midway through, Tom lowers Trevor to the floor and then suspends him by his wrists only.
*
Trevor had wanted to do a video (or, rather, wanted the pay), but he wasn't ready for how much this spanking hurt.
By the end of this video, Trevor has an angry scowl on his face. However, he remains obedient because he knows that failure to obey would result in a longer, harder spanking. Tom has trained him well.
*
Video Preview
Click on the links on the pictures or links below to visit Spanking Straight Boys