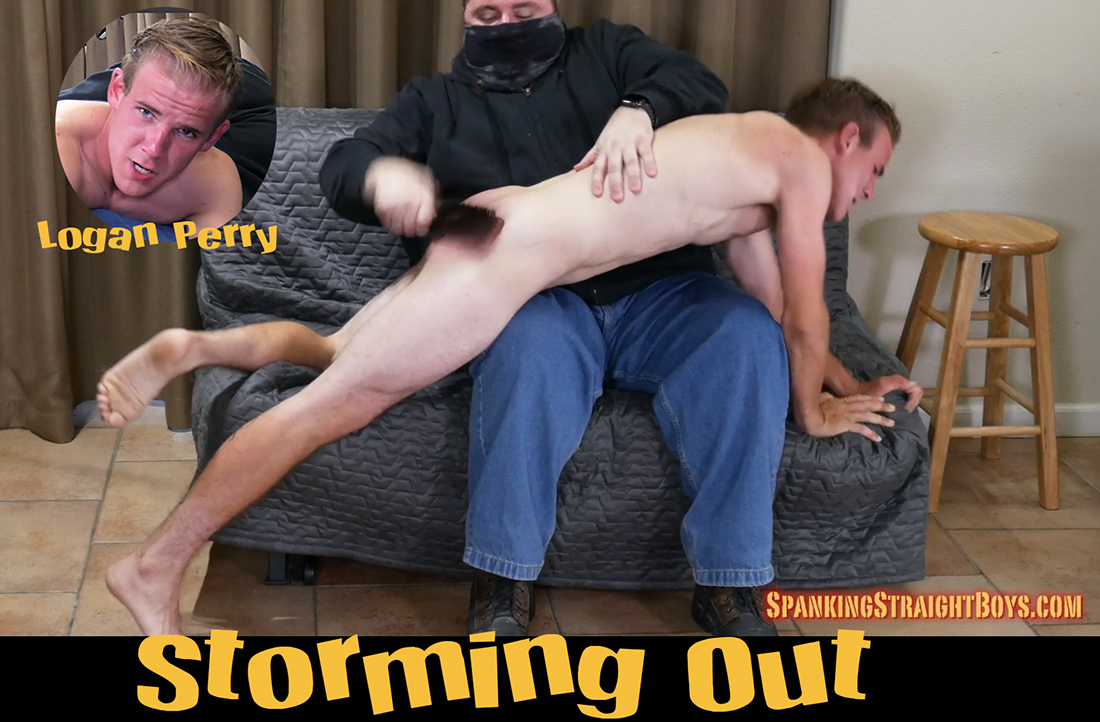 Spanking Straight Boys – "Storming Out"
This is the conclusion of the Spanking that started with the video "Excuses, Excuses." It was a bad day for young Logan. Tom had decided to punish him for a serious fight he started when he was 18 and playing a high school football game. He attacked the other young man, who was not yet 18, with a football helmet, so it was serious matter. He was prosecuted and briefly went to jail.
Logan, like too many boys, does not want to take responsibility for his actions. He is full of excuses and extenuating circumstances. He could have acknowledged that he was fully responsible for the fight and gotten off with a much shorter spanking. Even if they didn't believe what they were saying, most boys would relent and tell Tom what they thought he wanted to hear, but not Logan.
*
Click Here or on the Continue Reading Tab below for more pictures and the video preview :
*
___________________
Tom was having none of Logan's excuses. He continued to lecture Logan and tries to get him to take responsibility for his actions. He uses his hand and a leather slapper to try to bring his point home. Then he switches to a hard session with a hairbrush that completely breaks Logan down. He writhes about wildly, kicking his legs and yelling.
Finally, when he can't take it any more, Logan hops up, runs off and locks himself in the bathroom to hide his tears. Tom gives him a few minutes to calm down and then summons him back to finish his Spanking. Tom does finally get Logan to acknowledge his misdeeds and apologize.
Logan later told Tom that he deserved this Spanking and that it had done him quite a bit of good. It helped him realize that many of the problems in his life are of his own making. We hope that lesson sticks with him.

Video Preview
Click on the links on the pictures or links below to visit Spanking Straight Boys