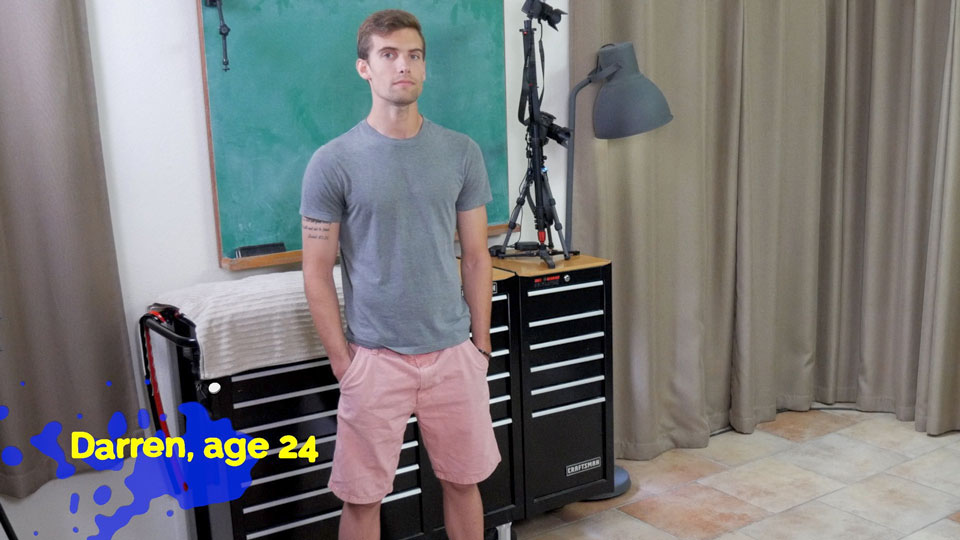 Spanking Straight Boys: Quick And Easy
Darren is a hot, hung and masculine 24-year-old straight boy. This was the first time Darren had been over a man's knee for a spanking, and it was a surprise to him. Like most of the boys, Darren never asks for details in advance, so he goes in blind.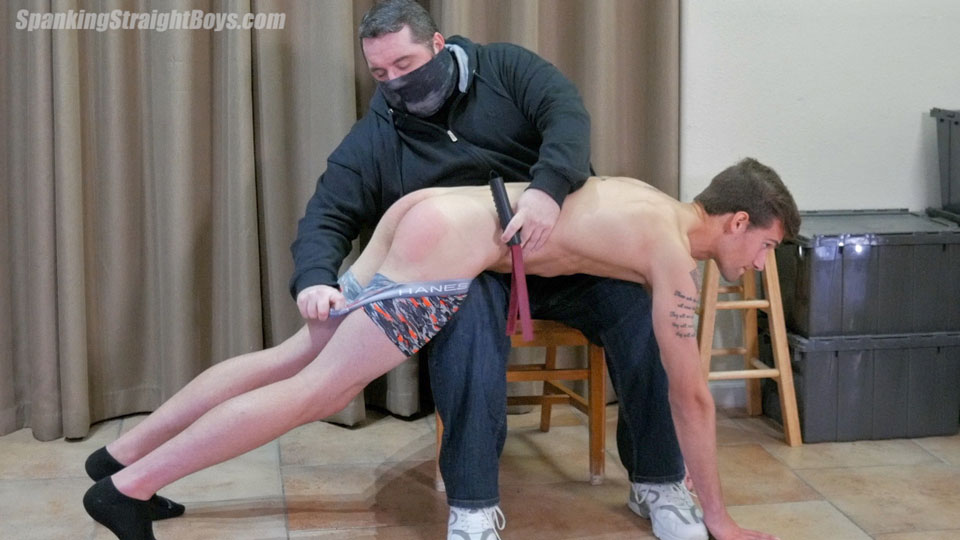 In the minutes after Darren left his last spanking ("Darren's Pajama Spanking"), Tom had gotten on a popular social media app and was very surprised to see Darren was also on the app and online. Neither Tom nor Darren had any idea the other used the app. Tom sent Darren a message in the app. Tom thought that Darren would look at Tom's profile, see the mention of spanking in the profile, and know it was Tom.
*
Click on the Continue Reading tab below to see more.
*
______________________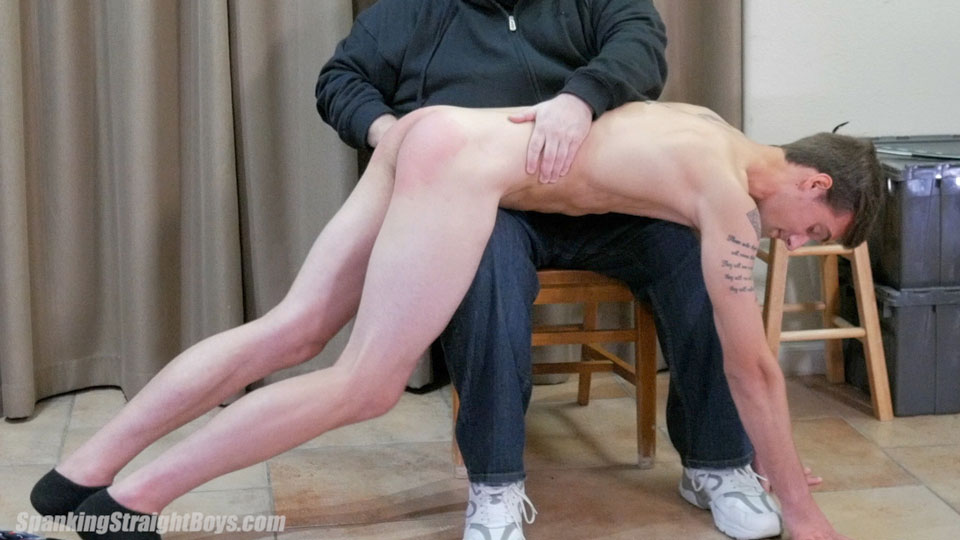 Darren did look at Tom's profile, and saw that it mentioned spanking, but he didn't put two and two together. He thought Tom was some random person messaging him and said that it was quite a coincidence because he had just finished doing a spanking video! He also said that it was quick and easy cash. Then Darren realized it was Tom and said "I'm dead." He realized immediately that it was a mistake to tell Tom his spanking had been quick and easy. Fast forward a few weeks to today and Darren has forgotten all about the message exchange on the app. Tom, however, has not forgotten.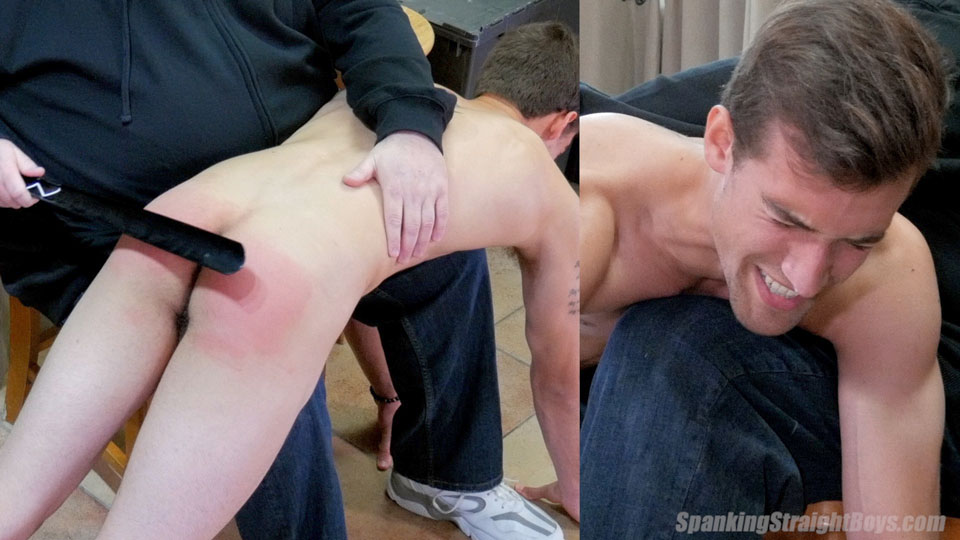 Tom puts Darren over his knee and gives him a long, hard spanking. Tom spanks him by hand and with a leather strap and plastic shoehorn. Darren struggles with this punishment. His butt is a deep red by the end of the spanking. It was anything but quick and easy.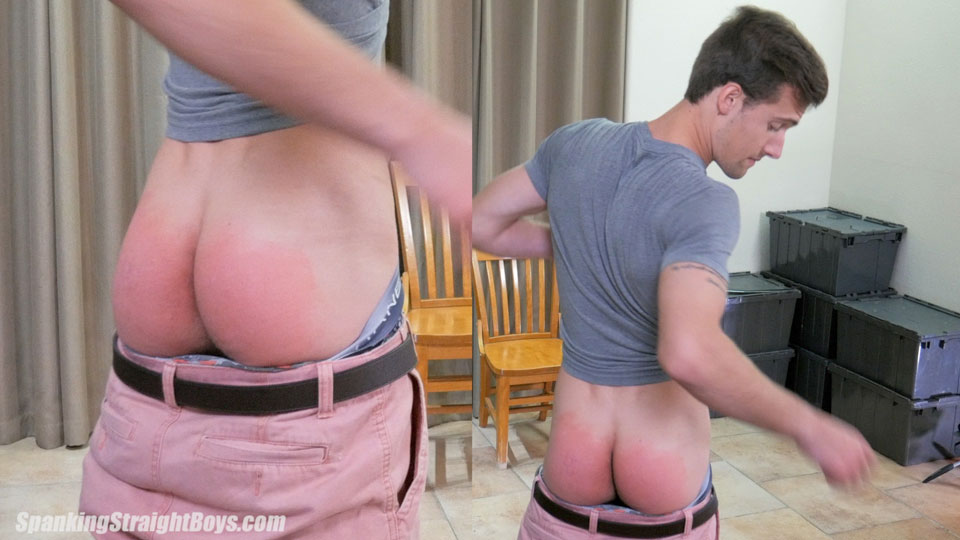 Video preview
Click on the pictures or links below to visit Spanking Straight Boys