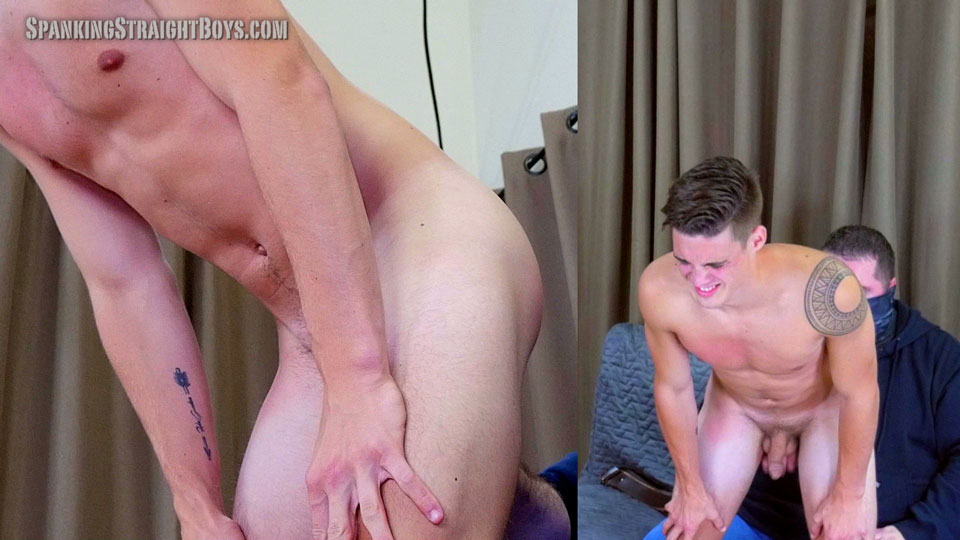 Spanking Straight Boys: Owen And The Blackboard
Owen is a very hot 21-year-old straight boy with an amazing body. This video picks up where "Owen in Long Underwear" left off. It's already been a long, hard spanking, though you wouldn't know it to look at Owen's butt. Owen's butt is bulletproof. It isn't that he doesn't feel the spankings. He certainly does, and he's told Tom that they sting like hell. However, Owen's butt just doesn't get much more than pink, and even that pinkness goes away pretty rapidly.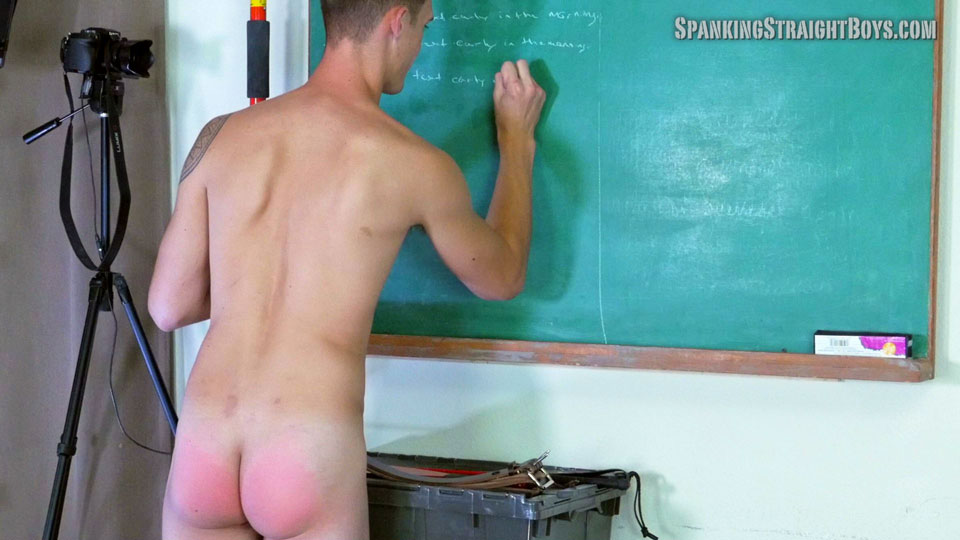 Owen is a great boy, but one ongoing problem Tom has tried to address with him is his proclivity to text Tom at all hours of the night and morning. Regardless, Owen persists in this behavior and it must be addressed again.

*
Click Here or on the Continue Reading tab below to see more.
*
______________________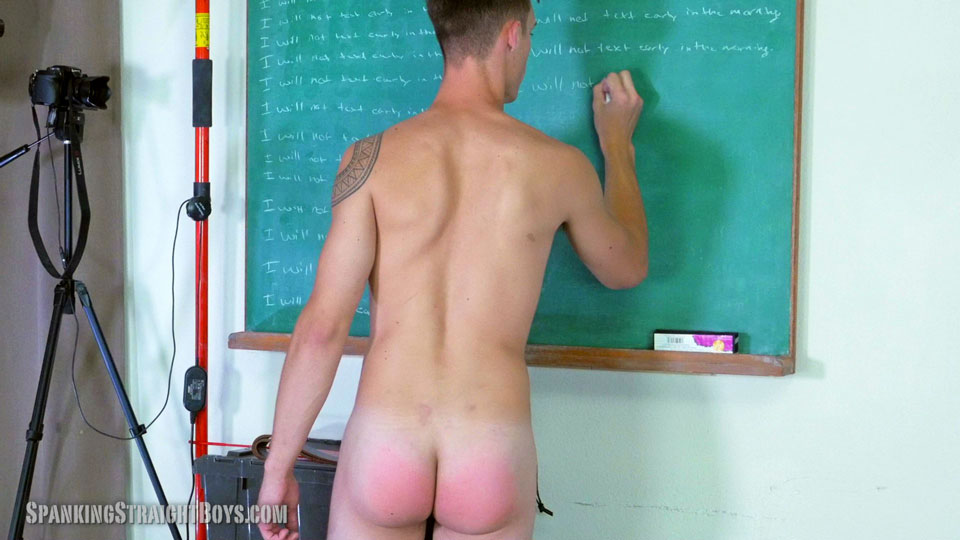 Owen knows Tom well enough that he tends to get too comfortable, seeing Tom as more of a pal than a disciplinarian.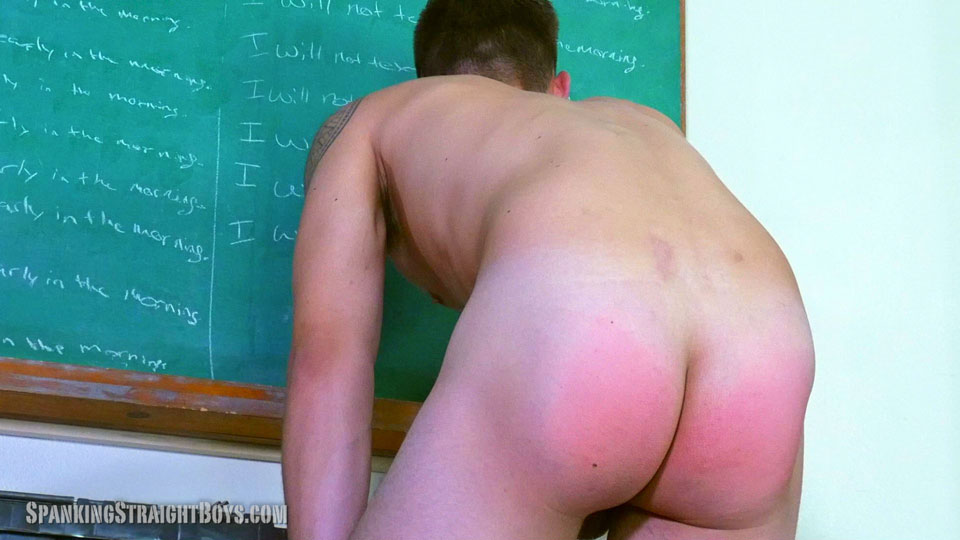 That's why this shoot went extra innings with some ball smacking (don't worry, not too hard!), repetitive writing on the chalkboard (about not texting early in the morning) and a hard session with the belt. It all seems to make an impression on Owen.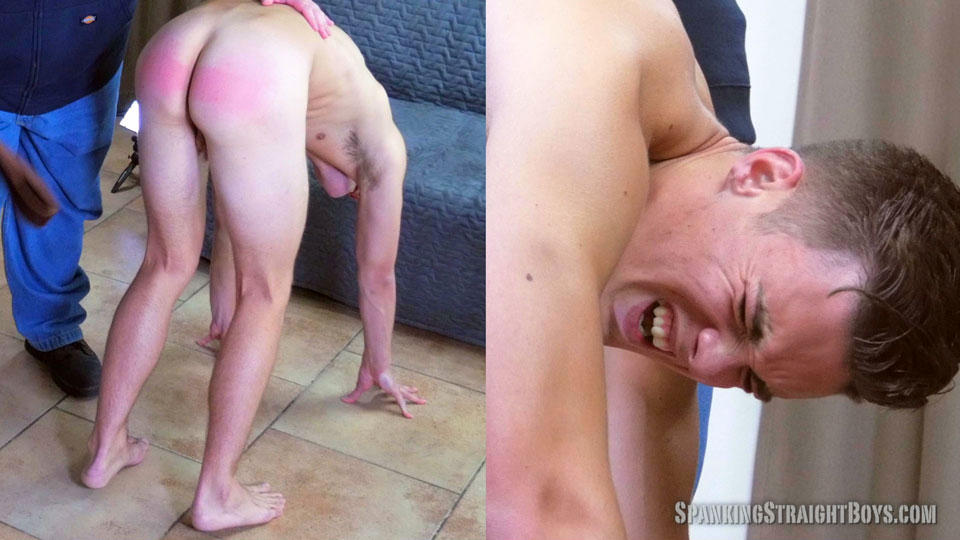 video preview
Click on the links on the pictures or links below to visit Spanking Straight Boys