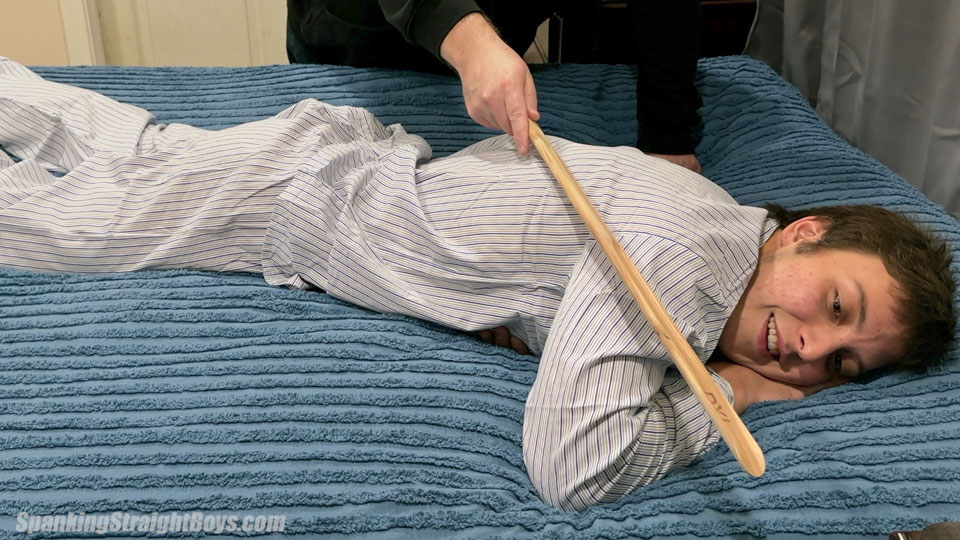 Spanking Straight Boys: Landon's Pajama Spanking
Landon is a muscular 19-year-old straight boy. He's a nice young man, but he isn't taking life very seriously. He isn't taking his spankings very seriously, either. Today, he showed up over an hour late for this spanking.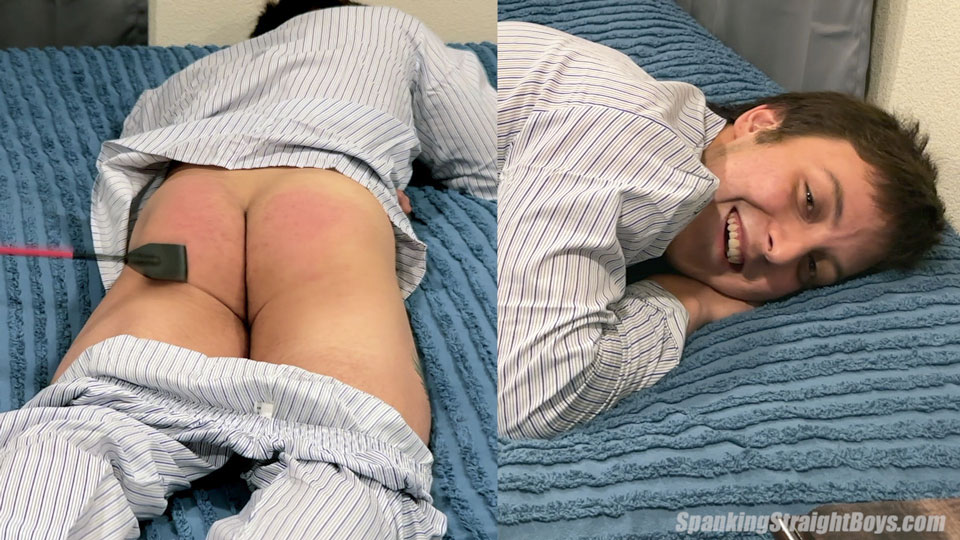 Tom has Landon put on a pair of proper pajamas and lie down on a bed.
*
Click on the Continue Reading tab below to see more
*
______________________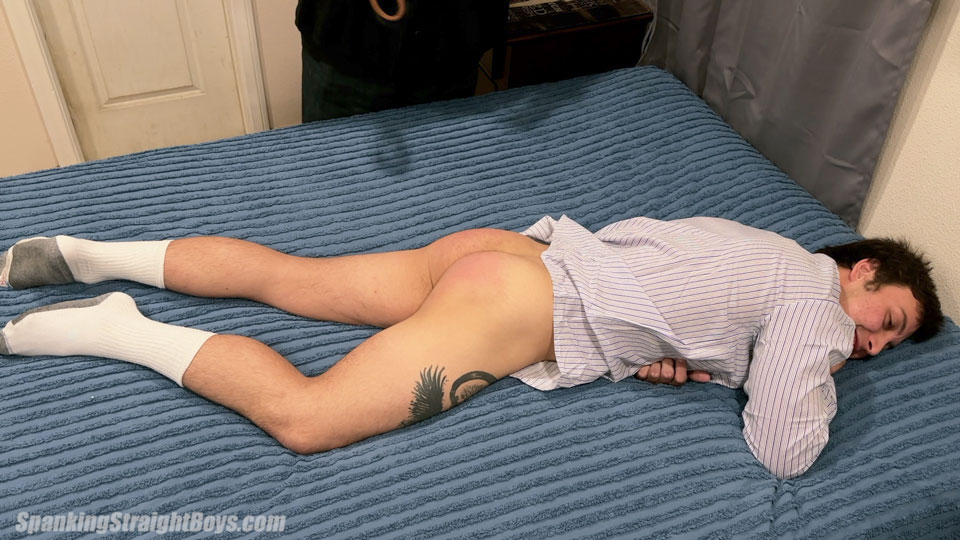 Tom spanks Landon a bit by hand, but mainly with a wooden shoehorn, riding crop and leather belt. Landon is all smiles and nervous laughter at first, but his demeanor becomes more serious as the spanking progresses.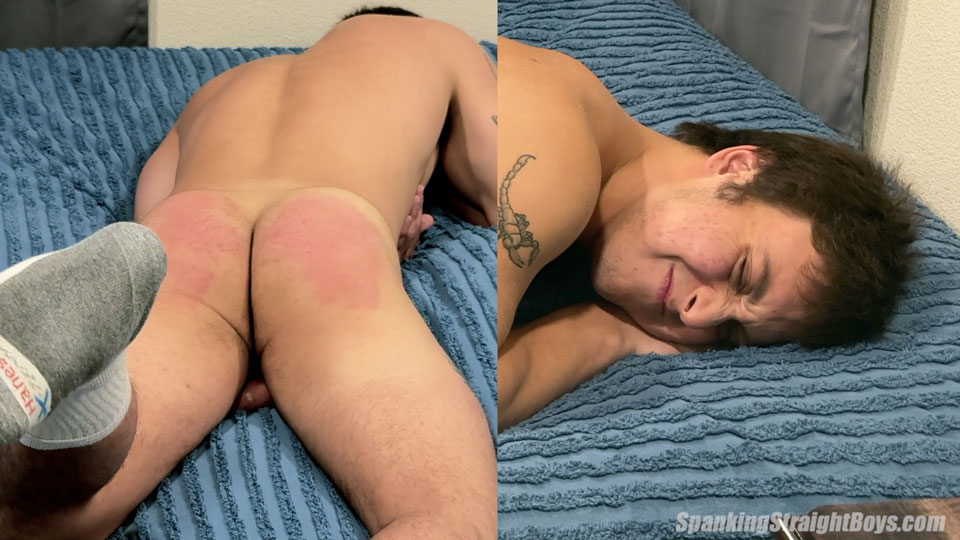 When the belt comes out, Landon becomes very serious. Landon was 62 minutes late. Tom decides to give him half as many lashes with the belt and then reevaluate.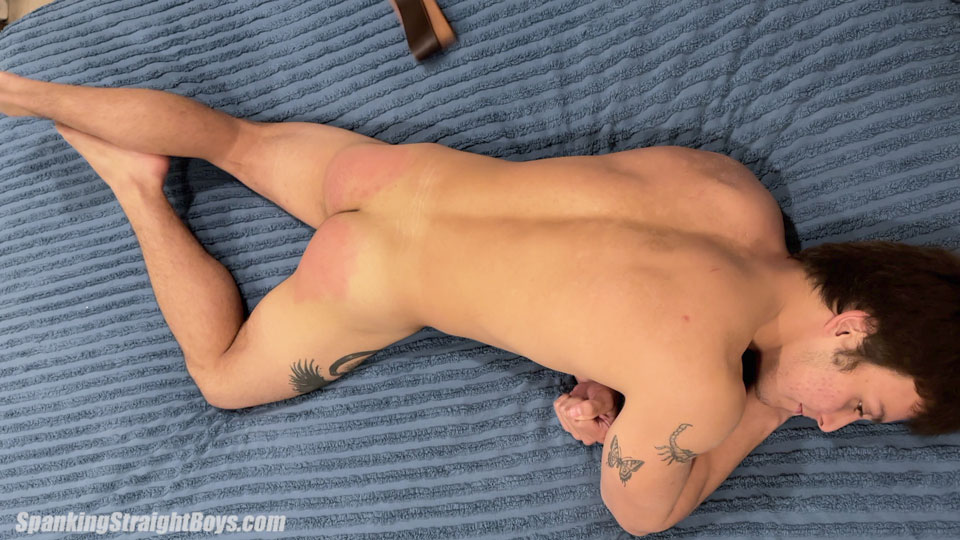 Video preview
Click on the pictures or links below to visit Spanking Straight Boys