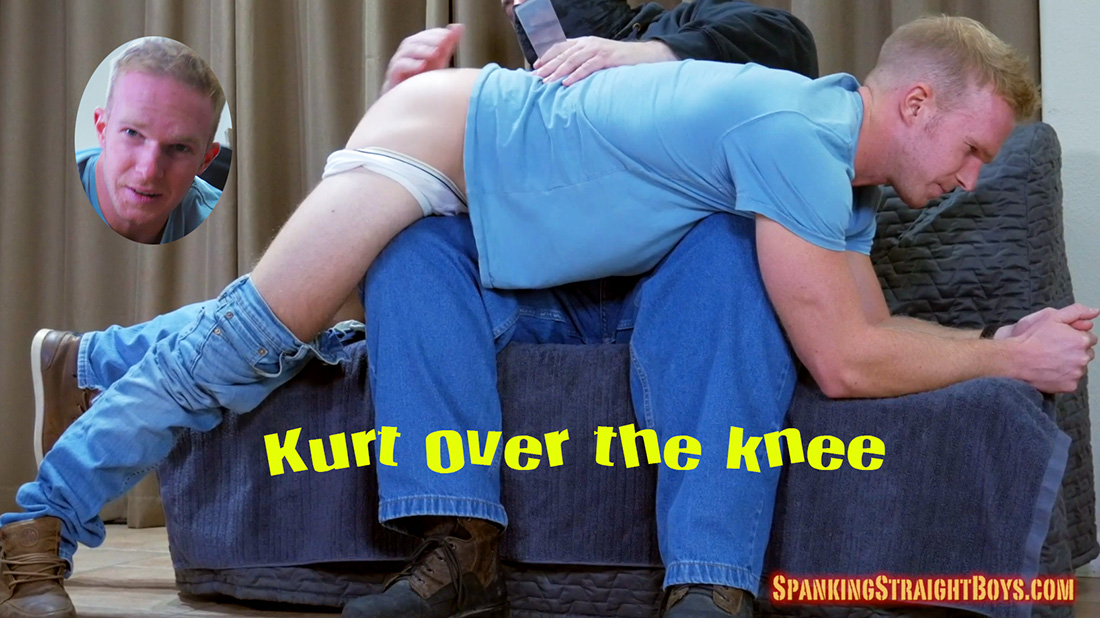 Kurt hadn't known that Tom would put him over his knee (these boys never ask), so it was a surprise. Nevertheless, Kurt complied and over
Tom's knee he went.
Kurt had shown up looking hot in a pair of tight, worn jeans and a t-shirt that shows off his build. He also decided to come commando-style, so Tom made him put on a pair of white briefs (which he reveals are something he never wears).
*
Click on the Continue Reading Tab below for more pictures and the video preview :
*
___________________
Tom starts with his hand followed by a harsh, narrow acrylic paddle, ping pong paddle and the wooden-handled rubber paddle Tom calls "the reminder." Tom's hand gets Kurt's butt pink. The paddles bring the color out more, and the reminder leaves a lasting impression.

Kurt got seven with the reminder because he failed to call Tom and tell him he was on his way, which meant Tom didn't know Kurt was going to show up. Why these boys don't quickly learn to follow the rules is beyond us. They do, however, tend to get better with time.