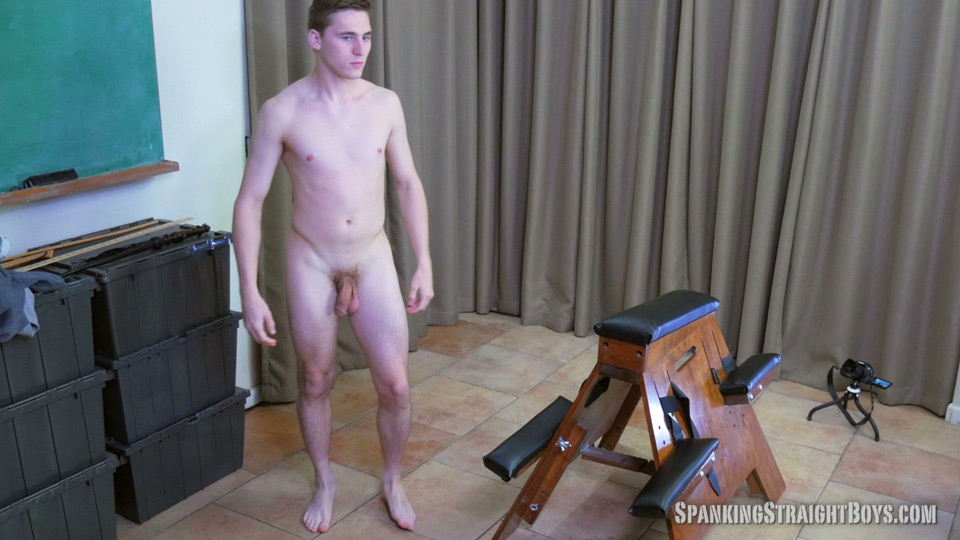 Spanking Straight Boys: Jordan on the Spanking Bench
Jordan is a hung 19-year-old straight boy. This is Jordan's third spanking. At his first spanking, Jordan told Tom that he hadn't been working or managing his life very well. He had a smart mouth and it earned him a much harder spanking than he'd have otherwise gotten. At the end of that spanking, after the cameras were off, Jordan spontaneously thanked Tom for the spanking, stating that it had helped him (Tom turned one of the cameras back on and had Jordan repeat what he had said).
Jordan was more subdued at his second spanking. Tom had strapped him to a bondage cross and given him another hard session. Today Jordan is eager to tell Tom how much better he is doing, and that he intended to be respectful.
Regardless, Tom starts in with some hard hand spanking to put Jordan in the proper headspace. Jordan is clearly shocked by this hard start.
*
Click Here or on the Continue Reading tab below to see more pictures and a video preview
___________________________
Next, Tom uses a leather strap on Jordan's firm ass. It's another hard surprise for Jordan. Tom then brings out the yardstick. Jordan remembers it well from his second spanking. The look of dread on his face is undeniable. He is soon fighting back tears. It's hard enough that he indicates he wants to call an end to the spanking. Tom tells him that he, not Jordan, decides when the spanking is over, and Jordan does as he's told.
Video Preview
Click on the links on the pictures or links below to visit Spanking Straight Boys