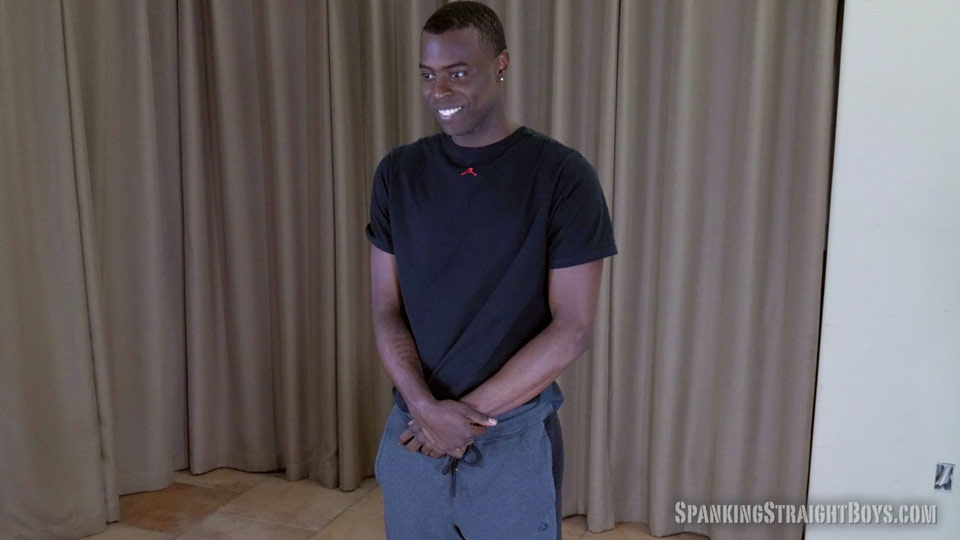 Spanking Straight Boys: Don't Be Late
Nathan hadn't done a video for so long that he was little more than a distant memory when, out of the blue, he contacted Tom to ask about doing another shoot. At the beginning of the video, Nathan tells Tom that after his last shoot, he had decided that he'd never submit himself to another spanking. It turns out "never" is a long time.

Nathan is a hot, muscular young athlete with a great body and a perfect smile. He's also a very high-quality young man who was raised properly (with physical discipline). He speaks with a soft, polite voice and is obedient. Still, even though he knows the score going into this video, Nathan called Tom and requested that the shoot be moved up an hour. Tom agreed, and then, instead of showing up earlier as he had requested, Nathan actually showed up 30 minutes later than the originally-scheduled time. He didn't even call or text Tom to let him know he'd be late. Nathan should have realized this would result in a much harder spanking.
Tom orders Nathan to strip down and then begins spanking and lecturing him.
*
Click Here or on the Continue Reading Tab below for more pictures and the video preview :
*
___________________
Tom uses his hand and a belt on Nathan's muscular butt. It's been long enough since his last spanking that Nathan repeatedly forgets to address Tom as "sir." Tom uses his wooden-handled rubber paddle (which Tom calls "the reminder) to get Nathan back in line. That paddle really stings and drives home the message in a way that young men understand.
At the end of the spanking, Nathan tells Tom that this was his hardest ever. Don't be late, Nathan. Don't be late.

Video Preview
Click on the links on the pictures or links below to visit Spanking Straight Boys