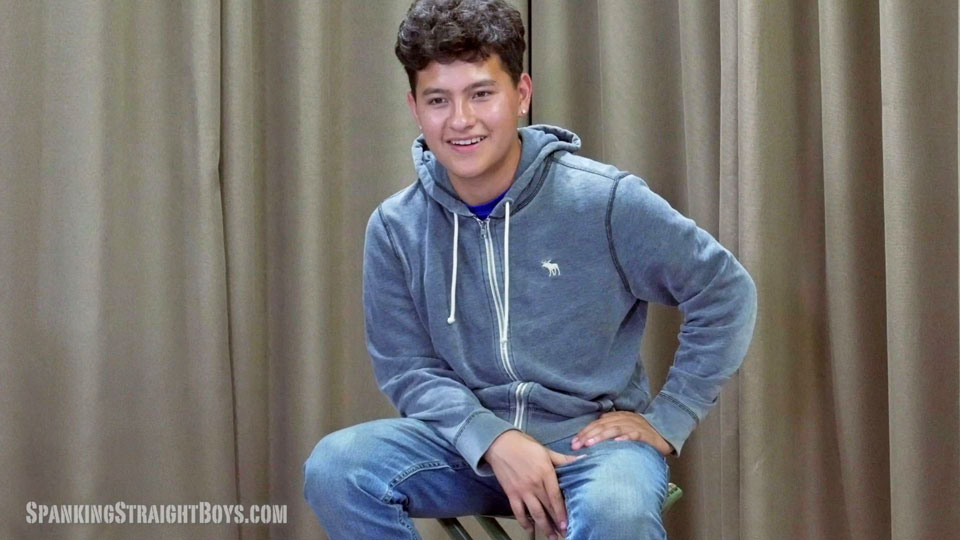 Spanking Straight Boys: Diego's First Spanking
Diego is a very cute 19-year-old straight boy who, before shooting with us, had never done any kind of adult work. He was very reluctant to get spanked (especially by a man). He exchanged emails with Tom for months before agreeing to this video.
This video begins with a brief interview with Diego during which he talks about his sex life and his history of physical discipline.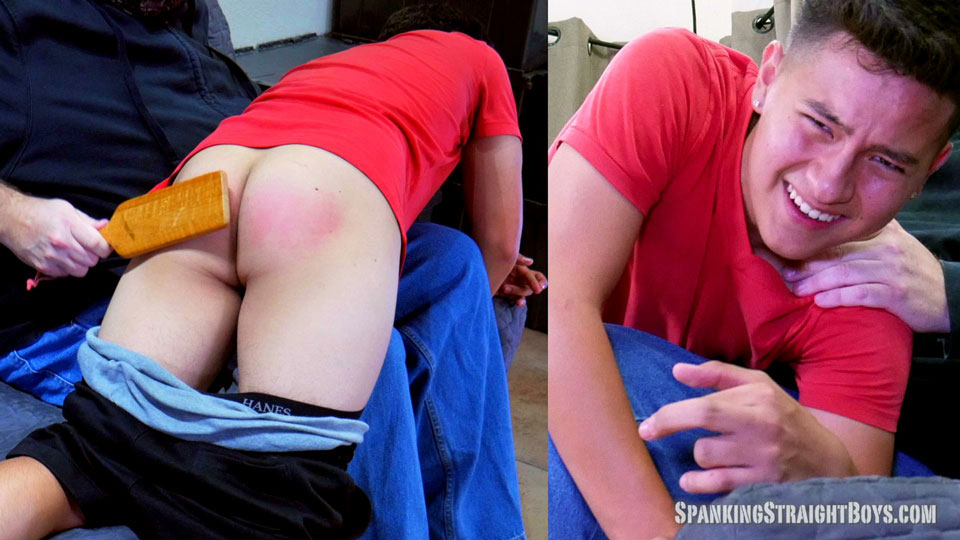 Next comes the uncomfortable moment when Tom tells Diego to get over his knee. Like so many before him, Diego hadn't considered what the particulars of the spanking would be. Also like so many before him, Diego hadn't asked for any details.
*
Click Here or on the Continue Reading tab below to see more.
*
______________________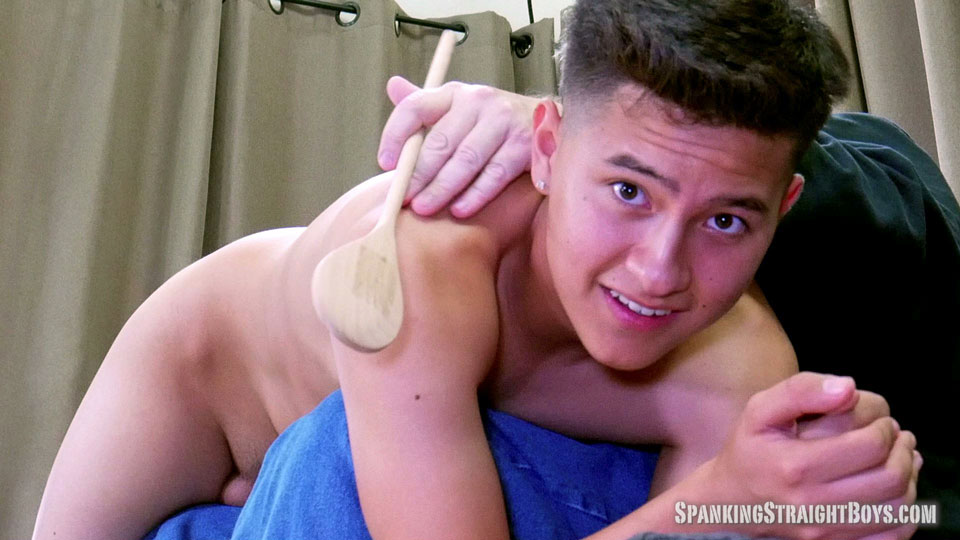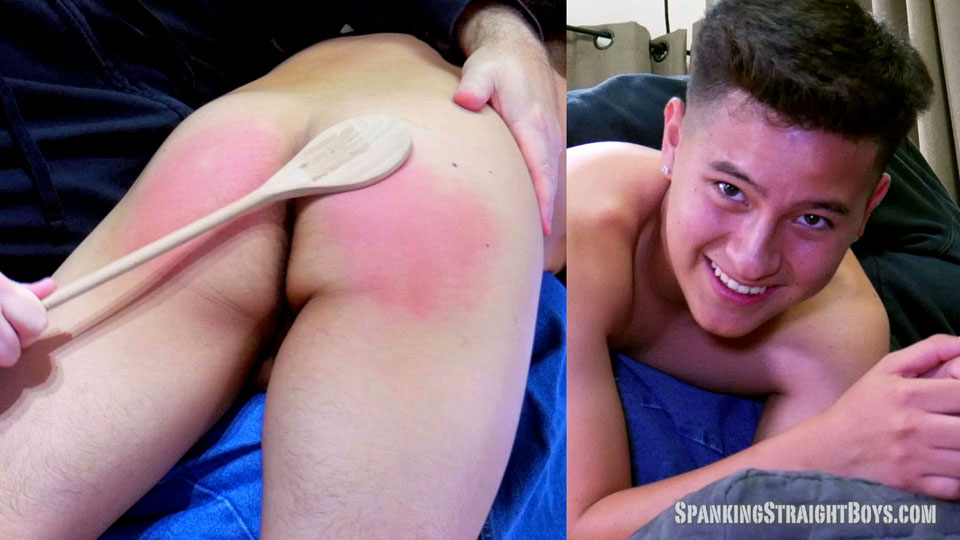 Tom uses his hand, a small oak paddle, ping pong paddle and a wooden spoon on Diego's firm young butt. Diego tries his best smile and show no reaction, but his ability to do that fades when he feels the sting of the wooden spoon.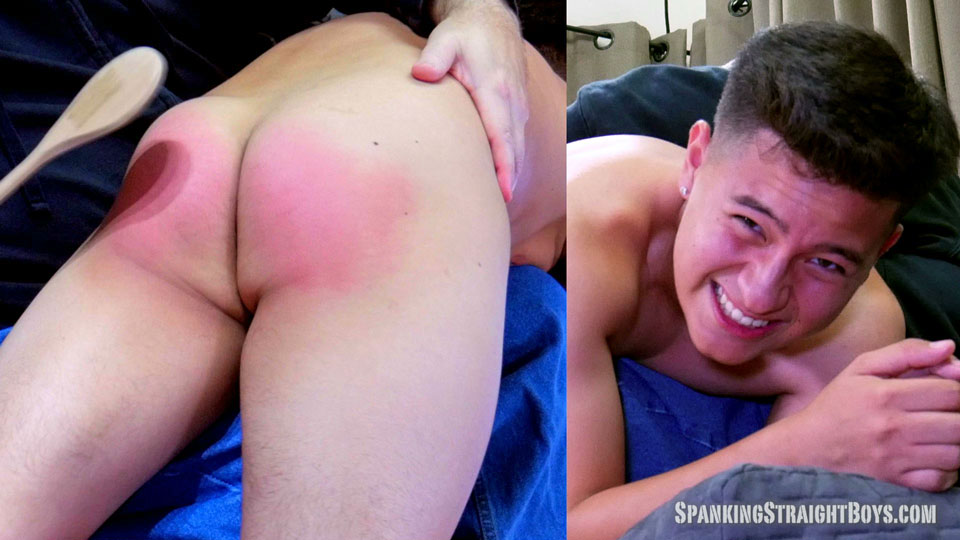 This is a spanking he won't forget, and it's not even finished!